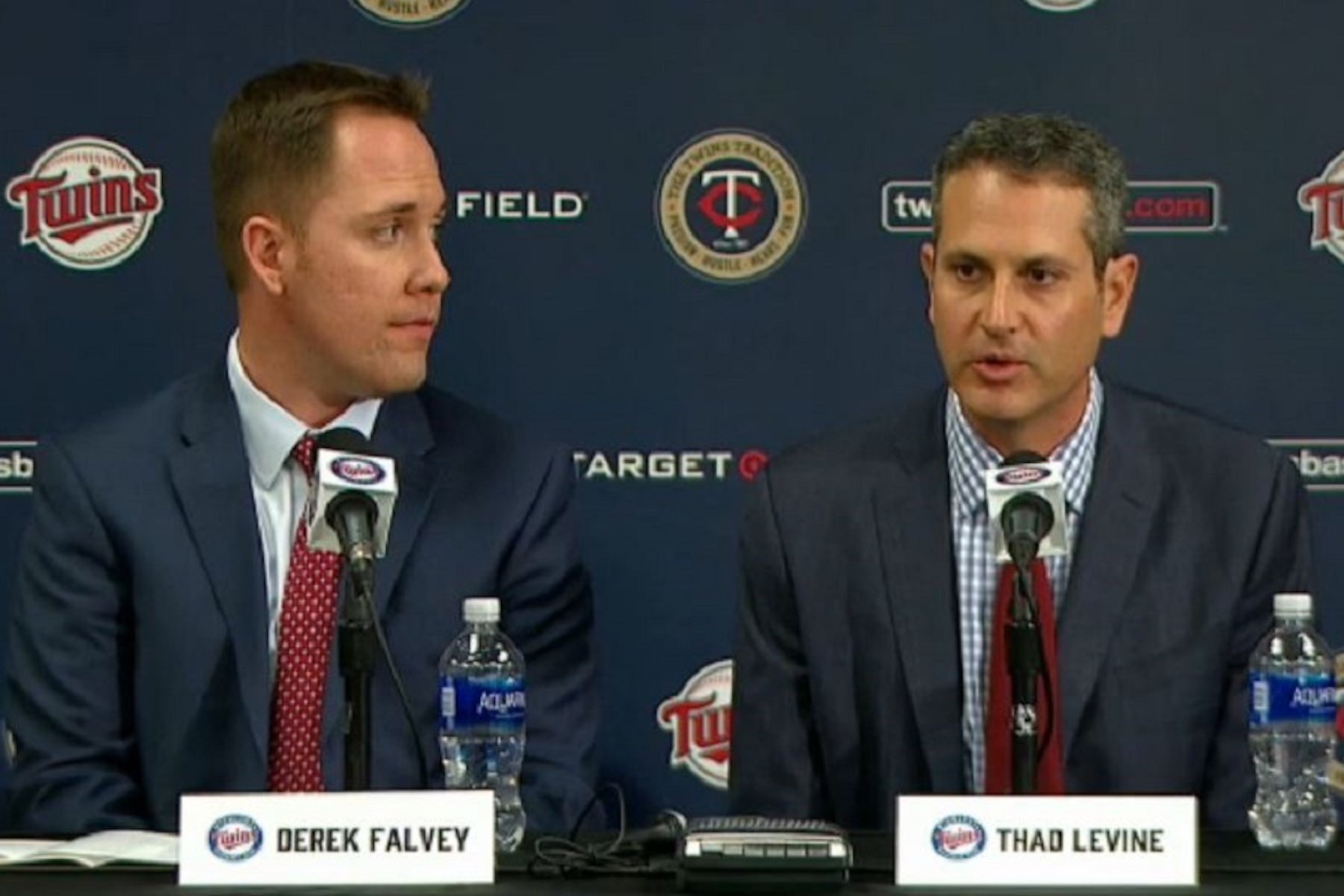 The Twins hired Derek Falvey (who hired Thad Levine) in the wake of a disastrous 103-loss season in 2016. By that point, the Twins had gone six straight years without making the playoffs, and during that span they lost more games than any team in baseball. 
The following year, Minnesota stunningly reached the postseason as a wild-card team. Then they missed out in 2018, still finishing second, before rebounding in 2019 with one of the greatest seasons in franchise history. The Twins followed in 2020 with another division title. 
To run all that back: this front office took over a team that had gone 407-565 (.419) with zero playoff appearances in its previous six years, and went 300-246 (.549) with three playoff appearances in the next four. 
Does their success owe somewhat to the foundation built before they arrived? Of course. No one would deny that Terry Ryan and Co. had cultivated an impressive nucleus before being ousted. But during those years, the Twins repeatedly failed in the draft, failed in acquisitions, and failed in player development. The results bore that out.
Let's be clear about something here: This current regime was so successful and so impressive through four years that they were repeatedly poached of talent, both in the front office and the coaching staffs they assembled. Not only that, but Falvey and Levine themselves have been courted by big-name franchises like the Red Sox and Phillies. 
What did they say, according to publicized reports on the matter? 
"No thanks, we're going to see through what we're building here."
And so, to see flocks of fans calling for their heads because of one bad season, which is no worse than the ones we saw repeatedly before they arrived ... it's a little hard to take. 
Falvey became the youngest head exec in the league when he took Minnesota's top job. Currently he is 38 years old, which is three years younger than the DH he traded to Tampa Bay last month. Up until now he never experienced serious adversity during his tenure, which speaks to how smoothly things have gone in the first four years. 
The same could be said, by the way, for his managerial choice Rocco Baldelli, who was named Manager of the Year in 2019 (as the youngest skipper in baseball, with no experience in the role) and then won a second straight division title in his second season.
These people have shown their mettle. They've won. A lot. I realize they haven't won in the playoffs, and that sucks, but they haven't had nearly the opportunity of their predecessors. 
Are we not going to give them a chance to learn from failure?
Obviously the free agent pitching additions from the past winter have failed at every level. But this front office has made plenty of good and savvy pickups in the past, which helped fuel the success of high-quality staffs the last two years. And in any case, Falvey wasn't really hired to sign pitchers. He was hired to develop them.
On that front, the jury is still out. This operation was four years in when a pandemic came along and wiped out an entire minor-league season. The fact that Minnesota's upper minors are currently loaded with intriguing high-upside arms would suggest the mission was on track, and is just now getting back on the rails. 
Soon we'll start seeing those arms (along with the ones acquired at the deadline this year) ushered into majors, and at that point we'll be able to make real assessments. But until then, you're judging an incomplete project. 
This reassembled baseball ops department has been working ahead of schedule basically since they took over a moribund franchise in despair. They hit a setback this year, and it's been painful. Let's give them a chance to get back on track in the wake of a major disruptive event and humbling follow-up season.
MORE FROM TWINS DAILY
— Latest Twins coverage from our writers
— Recent Twins discussion in our forums
— Follow Twins Daily via Twitter, Facebook or email