Posts

4,455

Joined

Last visited

Days Won

20
About Dman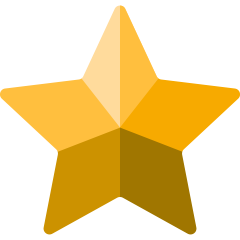 Recent Profile Visitors
The recent visitors block is disabled and is not being shown to other users.
Dman's Achievements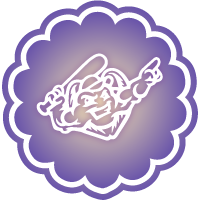 Ft Myers Mighty Mussels (6/14)
Rare

Rare

Rare
Recent Badges
8.9k
Reputation
Dman reacted to a post in a topic: Twins Minor League Report (9/20): Kernels Win Midwest League Championship

Dman reacted to a post in a topic: Twins Minor League Report (9/20): Kernels Win Midwest League Championship

Dman reacted to a post in a topic: Twins 5, Reds 3: Castro, Polanco Lead Twins to Dramatic Come-from-Behind Win

Dman reacted to a post in a topic: Twins 5, Reds 3: Castro, Polanco Lead Twins to Dramatic Come-from-Behind Win

Dman reacted to a post in a topic: Twins 5, Reds 3: Castro, Polanco Lead Twins to Dramatic Come-from-Behind Win

Dman reacted to a post in a topic: Twins 5, Reds 3: Castro, Polanco Lead Twins to Dramatic Come-from-Behind Win

Nine of twelve reacted to a post in a topic: Do you think Carlos correa will return this season? Poll

I don't disagree. Until September the team was just as good with Farmer and Castro at short. Not sure why they felt they "needed" him all through August while he under performed instead of getting the rest he needed, but they make the calls so I assume there were good reasons?

Sonny has had an exceptional year no doubt there, but I still think Cole looks better for the award. Cole has done it against the premier competition of the East and on a relatively bad team at least by NY standards. I think this is a done deal at this point. I will say I have been spoiled watching Sonny the last two years. He is a true competitor and one the best pitchers in the game IMO. I would love to have him back but with the season he is having and the league starved for elite pitchers it doesn't seem likely. Here is to hoping the Twins make a playoff run this year and find a way to get to the World Series.

Correa was already willing to play through this injury before finally going to the IL. He is a gamer and if the Twins need\want him to play he will play.

Nice to see Paddack with a really good outing. Having his fastball velocity at that level bodes well for the future. I don't know that I trust him for the playoff stretch having been out of action for so long but it is good to see him doing well. Very encouraging to see Stewart back to do doing what he was doing before. He would be a much needed addition for the playoffs if his arm doesn't go sideways again.

Seems logical. Right handed bat for a right handed bat. Might as well see what Stevenson can do. I still think he sticks as the designated base stealer but we will see. Luplow did about as well as expected and might be back. Will just have to wait and see, Gonna be interesting down the stretch to see who makes it and who doesn't.

Yep their WAR number shows that difference as well but even when Julien wasn't playing there Solano or Polanco were and they are not too far off either. Julien could tank the rest of the year and the numbers could look very different. My main point was the Twins had an easier path to getting players close to Arraez's production but no real way to get players close to Pablo's level of production other than trade which is what they did.

Bloom came into a no win situation with needing to trade Betts. He got a near certain starter in Verdugo who was a top 100 prospect as well I believe. Verdugo didn't pan out as well as hoped but it seemed like a solid cornerstone player at the time. I do agree with the OP he should have gotten pitching in that deal. Deciding no on Graterol was understandable especially in hindsight as he is a reliever now, but it was a mistake not to get young pitching there from the Dodgers. TBH where else did he have to go but LA that was interested in giving up much for Betts? He pretty much had take it or leave it deals from Freidman I would imagine. So that was a tough first start and in hindsight he didn't get much to help the team. Given their pitching issues I never did understand why they didn't try to keep guys or bring in more starting pitching help unless to stay away from the penalties and if that was the case then hard to fault him for cleaning up the mess Dombrowski left him with. Still I think there were better moves he could have made and I never came away impressed with how he handles things in Boston. On the positive side he did build up the farm but will end up missing out on all the draft and development that happened in his time there. Mayer might be ready late 2024 and Teal looks like a fast mover and they have lots of other young guys that look like they could be difference makers. I think they will be a team on the rise in 2025 with cash to spend and young guys to fill in the gaps but he isn't going to get the time to reap those rewards. Maybe they just needed someone to blame to help get them out from under all the penalties and Dombrowski go for broke trades. In that sense he helped immensely, but I can't say I blame the Red Sox leadership as he just didn't seem to make great moves IMO.

You have me tuning into these now. They are very good and just the kind of content I am looking for though I know I am a niche fan. I am not a huge Cubs fan and while I live in Wisconsin and follow the Brewers I am not a true Brewers fan but more of a peripheral fan. So while I like prospect talk those sections don't interest me quite as much though I might come around on that in time. This is a long way of saying I like that you mark out the time spent on the various sections so that if I want to skip something I can. Really enjoyed the guest you had in Episode 4 and I just like hearing opinions on prospects in general both good and bad, Loved the update on Prielipp and have to say I agree. I think you guys are onto something pretty cool so I hope you keep it up or find enough support to keep it up. I appreciate the content.

No one in Minnesota liked losing Arraez and his bat was sorely missed the beginning of this season, but the team had a glut of players to plug into his position and had a great need for top of the rotation starters. The Twins needed a Pablo type pitcher even more than keeping around one of the best hitters in the game which sounds crazy as I write this, but given Julien's OPS is currently .842 and Arraez is at .842 it sounds less crazy. They get there in different ways but the production is close enough to cover for the lose of Arraez at least in IMO. Don't like OPS then Julien's WRc+ is 135 and Arreaz 128. Like War better Julien is at 2.3 and Arraez is at 3.1. Pretty much anyway you slice it they are close enough and we didn't have anyone close to the level that Lopez is at. Did I want the Twins to trade Arraez, No. Do I think they made the right move Yes I do.

I know that pure stat's wise it looks like Lewis will get Twins MiLB pitcher of the year but man I really love what Ohl is doing. He makes batters work to get on base and it looks like he has found ways to make it tougher to square his stuff up as he is always in the zone so the batter almost has to swing and his WHIP is still at about 1.00 for the year. He is not in the top 30 and I know he supposedly doesn't have an elite pitch and his fastball isn't fast enough but his results are crazy good. I thought as he moved up his stuff would back up, but it looks like I am going to be wrong. I didn't know Severino had Sano level power. If he didn't K quite so much he would be higher up on the prospect lists. He has a MLB bat, but is his eye at the plate good enough to handle MLB pitching? I guess we will find out soon enough as he looks like he will be added to the 40 man this fall. Nice to have a switch hitter with that kind of power as it makes for tough matchups for the other team. Lot's of great performances in the system this year. Sad to see the year coming to an end.

Yeah he goes through stretches like this all the time. I don't know if he tries too hard and over thinks instead of reacts or what the deal is, but when he is in a funk his bat cannot find the ball and it is generally ugly at bat after ugly at bat.. The Kernals had the league OPS leader up with the bases loaded in the 9th. He was the dream player to be up in that situation but mighty Casey did not get it done last night. On the bright side he will get other chances in the next game and hopefully he will be seeing the ball better. Home stadiums can cure a lot of ills and the Kernals have been good at home.

It is a tough situation. I can't see the Twins trading him with his value so low and I don't see how he is a future part of the team with Rodriguez getting closer and Wallner who seems to have passed him and who has more options. The Twins have Rosario not that far away and if Jenkins is a fast mover he might be a possibility in 2025. If they hang onto Kepler then it gets even tougher. I still think he is going to be a strong bat once he gets his shot. I don't know what the right answer is but they can't trade him for nothing and if they wait much longer than next year he might not fit at all. It is a tough spot to be in, but hopefully this FO can make it work one way or the other.

If you like to follow the draft at all you have to watch this show. Guest was so knowledgeable and fun to listen to. Was a real treat. Thanks Jeremy and Jamie for an awesome show!

I go back and forth on whether to keep him or trade him, but I have the team picking up his option no matter what. When healthy I don't think we have a better 2nd baseman on the team. Still he is getting older and his trade value is likely the highest it will be this off season. The Twins have a glut of utility infield type players even beyond Lee so they can easily backfill if they move on. However, the team is in compete now mode so making room for him probably makes more sense than trading him, Unless of course there is an offer for pitching help that is too good to pass up.

He has been a pretty consistent pitcher all the way up through the minors. The only thing holding him back was his lower velocity fastball. Still he rarely gave up HR's in the minors and that skill bodes well for making it in the majors. Yeah he got crushed in a high leverage situation where he was struggling with command sometimes that happens but I think he could be the reliable lefty we need. Working on that fastball might be key though. Maybe Thielbar can help him some there.