Posts

9,793

Joined

Last visited

Days Won

48
Profile Information
Biography

My father, and best man I've ever known, was born and raised in South Dakota, as was I for my first 10 years; Brookings, SD, home of the SDSU Jackrabbits. My father passed on his love for the Twins and (heaven help us-lol) the Vikings. I have lived the past 30 plus years in Nebraska, Kearney first (home of the Lopers) and 20 plus years now in Omaha. And yes, I am a died in red wool Husker fan as well. The love of my teams borders on obsession at times. I have been grateful to 59.0 WNAX my whole life for my Twins and Viking games. And the fan in me is thankful every day for satellite TV and the Internet for team information. I live in Omaha with my beautiful, wonderful wife, (also a sports fanatic! But the Bears? Ugh! Lol) my dogs and three kidlets.

Occupation
Other
Interests

Writing, dachshund rescue, movies and my teams
Recent Profile Visitors
The recent visitors block is disabled and is not being shown to other users.
DocBauer's Achievements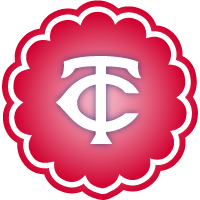 Minnesota Twins (10/14)
Rare

Rare
Recent Badges
16.2k
Reputation
Heiny reacted to a post in a topic: Should the Twins Trade Brooks Lee for a Top-Tier Starting Pitcher?

Heiny reacted to a post in a topic: Should the Twins Trade Brooks Lee for a Top-Tier Starting Pitcher?

Heiny reacted to a post in a topic: Should the Twins Trade Brooks Lee for a Top-Tier Starting Pitcher?

DocBauer reacted to a post in a topic: Should the Twins Trade Brooks Lee for a Top-Tier Starting Pitcher?

DocBauer reacted to a post in a topic: Should the Twins Trade Brooks Lee for a Top-Tier Starting Pitcher?

KikiMN reacted to a post in a topic: Provus and Atteberry Promoted to New Broadcast Roles, Twins Blackouts Going Away

TopGunn#22 reacted to a post in a topic: Is Marcus Stroman the Most Realistic Option to Replace Sonny Gray?

Fatbat reacted to a post in a topic: Should the Twins Trade Brooks Lee for a Top-Tier Starting Pitcher?

DocBauer reacted to a post in a topic: Should the Twins Trade Brooks Lee for a Top-Tier Starting Pitcher?

DocBauer reacted to a post in a topic: Should the Twins Trade Brooks Lee for a Top-Tier Starting Pitcher?

Dman reacted to a post in a topic: Is Marcus Stroman the Most Realistic Option to Replace Sonny Gray?

I recently had my 58yo birthday. I've been a Twins fan since I was about 5 or 6 just because my dad was while listening to his transistor radio and took me to a double header in the old Met stadium WAY back in the day with his little league team that he helped coach in Brooking SD. Over time, I read every Star Tribune article I could find that my grandmother saved for me. Whenever I had the chance, as a kid in SD...watching cable games on her TV, later as a visitor after moving to Nebraska, I'd watch every game I could. But I grew up with the Twins on the radio mostly. Poor reception meant sitting in a car listening to games at night, decent reception on stereo on most games. So I have no idea in my memory who was in the TV booth through the 70's and the 80's. I only recall Herb Carneal as the voice of the Twins on the radio for DECADES of my life. And I honestly had wet eyes when I listened to opening day and heard "Hello Twins fans". And that will never leave me. I loved Herb, and I loved Gordon almost the same. And I miss them both. But Provous has been an outstanding replacement over the years. And I think he's going to be great as the new voice of the TV broadcast, in whatever form it takes shape. Things change. I do think Bremer was handled poorly. I finally got to watch games the past few years due to the net, and I think he was very good. I might even agree he got better with new and various collor commentators. When he was presented with a cake to celebrate his 40th year, I saw the writing on the wall. I love my Twins as a fan, and most of what they do do and have done, but they BLEW Bremer's exit! He deserved so much more! Unless he was already thinking about stepping down, 40yrs should have been a bigger celebration. Provus is going to be great. Atteberry has experience and the ability to be very good. One needs to adjust from radio and football broadcasting to TV baseball on a full time basis, and one needs to just settle down and not try to hard, and just work within the game and work with Gladden and find the balance of enough and too much. The moves were all smart. Man, I still miss Herb and John so much!

Honestly, if Mahle didn't have his shoulder issues, he would be part of the Twins rotation in 2024. As far as I know and understand the human body and injury, a tired arm and a sore shoulder should not be part of an elbow and TJ. But maybe the shoulder issue was compensating for an elbow ready to give out??? No medical expert, but if that's the case, I don't see how the Reds or Twins could have expected that. It wasn't a dumb trade based on what was known at the time. Might have even been a win for the Twins ultimately. I do wonder, when smoke and dust settle, if the Twins might still approach Mahle with a Pineda type of deal where he gets paid a couple $M to rehab, with a 2025 deal with incentives. Could be smart for both sides. And there is presidence.

DocBauer reacted to a post in a topic: Should the Twins Trade Brooks Lee for a Top-Tier Starting Pitcher?

Agreed. I only used him as an example. You are then accepting you moved a potential All Star prospect for that arm, and banking on what you have, what's still coming up, and future draft picks and trades. To be clear, the loss of ONE top 20 MLB prospect doesn't mean decimation to an organization. It just means you better get back something of real value. It's why I again say, Lee is ALMOST untouchable, but is still on the edge of the table.

DocBauer reacted to a post in a topic: Should the Twins Trade Brooks Lee for a Top-Tier Starting Pitcher?

The Twins have been tied to Stoman for years now. The FO likes him. But he's 2yrs past when the stove was hot concerning adding him. And he's coming off a rather poor, injury affecting season. The fact that he opted out from $20M plus indicates he's looking for a longer term deal, not a 1yr prove it offering. He left a lot of $ on the table for 2024. The Twins need to add. Probably a trade first and foremost for a solid arm, with both control and further development possibilities. Just for example, a kid like Cabrera from Miami. Again, just an example. No big contract, not a huge payout prospect or player wise. But that's not what Stroman is looking for. Unless he finds his market tumbling like Lance Lynn did a few years ago, someone will bite on previous history and a rebound. I'd be in for 1yr with incentives. I'd bite on an extension with some prove it incentives. But I think the FO is going to move on to a trade or a smart 1yr deal, or possible 1+1 on the FA market for Miley, or Wacha, or simiar.

A short answer given in a long post because there's a lot to unravel here. And a lot of good, honest discussion to be sure! 1] I think Jenkins is the only true untouchable. But I think Lee and E Rodriguez are pretty close to locks as well. 2] We compare ML players. We compare prospects to ML players. We compare prospects to other prospects. It's natural and logical to do in regard to perspective. But it's not really fair, often, at the end of the day as every single player is unique unto themselves. That being said, fair or not, it's natural to compare Julien and Lee as hitters as they share a lot of similar upside talent and potential, while also being quite different in other ways. But it's fruitless to compare a 1yr older player with 2 full milb seasons, plus a month or so, to a 1yr younger player with 1 full milb season, plus a couple of months. I STRONGLY dislike any sort of "negative" comment about Lee "never" reaching an OPS of .850 or higher in his very short pro career of 1yr and 2 months. SF Twins Fan did a WONDERFUL and REVEALING post earlier in the comments that clearly showed that Lee...as you would/should expect...hit at an average level initially at each and every level in his BRIEF career before performing AT, or above, said .850 level before moving to the next level and repeating the process. That's called promotion and DEVELOPMENT. Was he supposed to produce an .850 OPS IMMEDIATELY at each level the moment he arrived as a veritable rookie at the pro level??? He's done EXACTLY what you would want from a young prospect, get better and better at each level when promoted. 3] I think it's harder to find quality INF talent than OF talent. Martin should be able to play some 2B and 3B...his primary college positions...but is almost certainly a primary OF at the ML level. Wallner has arrived, the jury is still out on Larnach. Rosario and Rodriguez are good/great OF prospects. Mercedes and J Rodriguez are further away to be sure, but very talented young OF prospects. Even guys like Schoebel and Keaschall might slide to the OF at some point. But an OF prospect doesn't usually move to the INF. Farmer, if kept, is almost certainly gone after 2024. Polanco, if kept, might also be gone after 2024 as well, despite having an affordable 2025 contract. So the idea of LONG TERM depth is an illusion. Again, I dispute the whole idea of a top 20 MLB prospect who has done very well so far, if not great, simply because he hasn't had some magical OPS number AT EACH LEVEL on a rapid ascent through the system. That is so blindly illogical as to be nonsense. (I don't mean any disrespect). And I could care less about a Lee and Lewis debate as to who should be at 3B or 2B. It will work out. And please, there's plenty of room for Julien at 1B/2B/DH, assuming all are still kept. I would NOT trade Lee unless you were presented with a deal that you couldn't turn down. He's just so damn potentially very good, if not great, that it would have to be a 25-27yo arm with 3yrs of control left, that figures to fit at the top of the rotation. Honestly...and I'll probably get pushback on this...I would rather move the very talented Rodriguez...super high ceiling but low floor...over Lee if presented with a potentially stud young arm. It might be a regret down the road, but it would be the safer, and potentially smarter move. Immediate, and long return, some combination of Polanco, Kepler, Camargo, Festa, Miranda, Larnach, Severino, Mercedes, and others are quality options for a team needing offense, or prospects, or a combination of both, to add ONE good young arm for the Twins. Gray cost Petty. Lopez cost Arraez. The Twins shouldn't have to wipe out their top 5 prospect list to add a solid arm with as much talent and available options as they have. If the market is that crazy, then maybe maybe a Miley, or Wacha, or similar on a 1yr is the better option. You add veteran quality and depth, and still have dry powder to make a deal later on if needed/wanted. Honestly not sure at the time of posting what Gilbert's contract is, or his control. But if the Mariners ring the phone tomorrow and ask for Lee and a lower level prospect for Gilbert, you not only answer, but you think about it, for example purposes only. While the Mahle trade sticks in collective teeth for a trade that turned out wrong, the moves for Maeda, Gray, and Lopez were great. And the total cost vs reward is still very much in the Twins favor. Let's see how things turn out. But I ABSOLUTELY don't move Lee unless it's just too good of a deal to pass up.

DocBauer reacted to a post in a topic: Should the Twins Trade Brooks Lee for a Top-Tier Starting Pitcher?

DocBauer reacted to a post in a topic: Should the Twins Trade Brooks Lee for a Top-Tier Starting Pitcher?

DocBauer reacted to a post in a topic: Should the Twins Trade Brooks Lee for a Top-Tier Starting Pitcher?

DocBauer reacted to a post in a topic: Should the Twins Trade Brooks Lee for a Top-Tier Starting Pitcher?

Wow! I was honestly "who" until I read the article. Then I remembered him...barely. Memory lane can be a lot of fun.

This is just my thoughts, and not directed at anyone or any post in particular, just my opinions. 1} Jeffers is a good game caller and solid defensive catcher. Not elite, but good. The defensive metrics, even as they are questioned by some, dictate he's good. His throwing greatly improved, sitting around 30% caught stealing for a chunk of the year before slipping in to the mid 20's at the end. And I've been watching him behind the plate since he debuted. He's worked hard, he's gotten better, and he's good. 2} Jeffers was drafted as a bat first catcher who was smart and willing to put in the work to be better. He hit in college. He hit in the minors. He hit when promoted...arguably early...in 2020. He flashed here and there and still showed some power, but had a disappointing and sometimes injury affected 2021 and 2022. He worked really hard in the offseason and during ST to get his bat going. And he did, and in a pretty big way. So why do some expect a huge regression from a bat first guy who seemed to get his bat cranked up last year? And remember, he had less than 600 ML AB entering 2023. 3} I get trading away good players to fill holes on the team, especially if you have depth at a position. It's just being smart, especially when you are a mid-market or small market team looking for an edge and can't afford $200M payrolls. But having a good catcher who is a good bat is GOLD in MLB. I would absolutely NOT be trading Jeffers at this time. Since I think he's going to continue to be a good offensive producer, maybe a year or so from now...when he's still pretty young...and other catchers in the system are ready, or close. 4} Catcher in baseball are like QB in the NFL. If I ran an NFL team, I'd be drafting a QB in some round, at least every other year. Not to replace my hopefully great starter, but to keep a good backup option and to be able to trade them to other QB hungry teams for higher draft selections to build and deepen my club. I do wish the Twins were a bit more aggressive in selecting catchers, or looking to Latin America for options as well. But they haven't ignored the position either. Williams and Isola turned out to be really nice hitters for backstops, but they just aren't very good catchers. But they've drafted 5 catchers in the 2021-22 drafts and have signed a couple foreign kids, one of whom, Ricardo Oliver at Ft Myers, looks very promising. (probably a better CF now than catcher, but let's cross our fingers). Winkel, Cardenas and Cossetti are off to good starts in their pro careers. Nate Baez has been slowed initially by injuries, but is a fantastic athlete for the position and offers a ton of potential, though he's rough around the edges and is going to need a few years. But even in limited action, he's shown offensive potential. Unfortunately, Dillon Tatum, at Ft Myers, hasn't hit a lick since being drafted. But again, they aren't exactly ignoring the position. They just haven't been investing any top of the draft picks on the spot. I think we're damn lucky to have a good catcher with a strong bat in Jeffers, and I don't expect any sort of major regression. (each player is year to year so there is usually normal fluctuation). I get moving good players...especially before they get really expensive...to round out your roster. But you also need to keep as many good players as you can. And good hit/powerful catchers don't grow on trees. I wouldn't move him unless someone made a heck of a deal that I just couldn't pass up.

The more I've reflected on it, checked out the numbers, Miley could be a really solid 1yr option. I'm still of the belief Giolito is a bounce back candidate with huge potential. Could we really get him for 1yr? Maybe a 2yr deal with some incentives the first season, and a bump in pay for season #2? (I know some guys get bumps next season, but a 2019-2021 Giolito would be worth the wallet pain). I still think they probably go the trade route first, looking for another Gray/Lopez type deal. Then they grab a really cheap rehab/bounce back veteran, maybe even on a milb deal. SEASON WISE, I'm not so sure Paddack and player X, along with some progression from Ryan and Ober and Varland, doesn't come close to matching last year's rotation numbers. We might not feel as good about that second "playoff caliber" starter, but as a unit for the regular season, we might match or come close to 2023.

I actually like what little I've seen from Castro as a backup SS. And Polanco, while by no means great, can also sub in. And if Rocco likes it better, he could place Lewis at SS and Castro at 3B. I really want the Twins to keep Farmer for another season for various reasons and roster flexibility. But if he's gone, I think SS is covered for a day or two when CC needs a day off. And when Lee is ready, we have another option. When I look ahead, provided we don't "gut" the INF due to trades, I see Lewis and Lee, Castro, maybe someone like Helman and Prato, all available to cover SS for a day or two. Now, an injury is different. That throws a monkey wrench in to things. But you could still do worse than Lewis or Lee in to SS. I WANT Farmer to fit in to the roster for another season. And maybe he does. Polanco gets moved to Seattle or Miami, maybe there's room to keep Farmer for 2024. But I don't think we're desperate if he's gone.

I think anyone would jump on Johnston if available. And someone like the A's or the Royals will do so. He won't reach the Twins. Frankly, nobody else listed moves the needle for the Twins. Why is this post ONLY in the WHITE and not the BLACK? That's an issue for me, as well as a few other posts. The BLACK background is so much easier to read, IMO.

A great example of recency bias. He's only had 2 or 3 solid/good seasons in his career. And work the Twins staff had with him allowed him to have one of those good seasons in 2023. And to be fair, forgetting 2022, he was actually good last season. But for the Reds to offer up that kind of deal, player friendly to boot, is just ridiculous! Take off the binoculars and use your eyes. His career doesn't equal this kind of deal, especially in a ballpark that allows tons of HR. Based on his work with the Twins staff, and the 2023 results, I actually wanted him back for $4-5M. No way would I even consider what he got, even for 1yr. But with him gone, and Moran out for all of 2024 with TJ, the pen situation is down at least 1 man going in to next season as of now. THE GOOD: Duran is a STUD. Jax is really good, though he was a bit erratic last season with poor luck, a few bad appearances, and stretches where he was dominate. Stewart was OUTSTANDING. His arm...possibly due to not being ready for a full season of work to all the time he missed previous seasons...gave out for several weeks. But he responded well when he came back and looked much like his old self. Not over used, it might be expected his arm is more ready for a full season at this point. Thielbar still had a very good 2023, overall. His issue was an oblique injury and probably came back too soon. It would appear that fully healthy, he's got another solid year or so left in his arm. It's not like he has thousands of innings there. And Funderburk showed some real ability, mirroring what he had been doing in 2023 and before once shifted to the pen. As a rookie making his appearance late, he showed potential. And they've been pretty smart about conversions to the pen, as well as some FA pickups that have been good to very good. THE MEDIOCRE: As the 40 man sits right now, there is a collection of arms that appear to be AAAA in nature. It's filled with arms, unfortunately, that were top 10-20 on all prospect lists the past few seasons but have mostly disappointed due to injury and ineffectiveness. To be fair, at least some of said disappointment IS due to injury, but certainly not all. IMO, Headrick is an arm to watch. Not sure the average fan realizes he only had 1/3 of a AA season before being promoted to the 40 man and AAA. He flashed enough in 2022 for the Twins to keep him. Again, he also flashed in ST last season, looked pretty solid in early appearances, and then mostly faltered later on. But there's something to work with there. Winder has a great slider, and is working on a different FB, sinker I believe, that looked better late in 2023, to remain relevant. Velocity isn't everything. Balazovic needs to stay healthy, avoid bizarre situations, and come to camp and prove his previous top 100 prospect status wasn't a mirage, and he still has the stuff and mindset to make himself, instead, a viable, hard throwing, good slider pen option. Sands needs to keep velocity up, throw his wicked curve consistently, and prove that he deserves more than sitting on the bench for a week at a time before being a multi inning sacrifice. There's a real chance a fully recovered Canterino is ready for pen work at some point. And in case anyone/everyone forgot, the still only 28yo SEEMED to figure stuff in 2021. He's basically been hurt since. But he was throwing high 90's late in 2023 on his rehab. Winter ball might do wonders for him. But even if he's not ready opening day, he might just jump everyone else here. There's something to work with all of these guys. Question remains if any of them step forward to be the next Trombley, Guerrero, Jax, etc. If even ONE does, it changes the complextion of the pen. THE BAD: The base is set, and it's not bad. But at least ONE quality arm is needed to make the pen deep enough, complete enough, to compete beyond just winning the ALC. Believe it or not, losing Pagan and the depth/potential of Moran opens a hole, or two. The FO has actually done a pretty good job of pulling rabbits out of the hat previously. Just last season they found Stewart, and to a lesser degree, they got some good innings from DeLeon before his arm imploded. And again, they've done a pretty good job of identifying internal arms and moving them to the pen. (I'm DELIBERATELY leaving Varland out of the conversation for obvious reasons). But in past seasons, thinking depth for a competitive team, they protected the likes of Charlie Barnes, Beau Burrows, Kyle Barraclough, Ian Gibaut, and probably someone I missed. In ST last year they had veterans Hoffman and Coulombe throwing well and just let them go for nothing. Hoffman had a real nice season with the Phillies and Coulombe did the same with the Orioles. Neither were difference makers the way Stewart was. But if you're going to bring in invites looking for a steal, you have to recognize when you have one. Both Hoffman and Coulombe would have looked good in the first half of 2023 when Alcala washed out due to injury. Even with payroll restrictions, which I believe puts the Twins about $140M, if things are run right, I think there's room to add ONE previously proven arm. Or, at least, I hope so. There's potential for the "mediocre" arms to step forward. But I'm hoping when all is said and done...knowing the FO sits back and waits a lot...there will still be ONE quality arm that they pull the trigger on to make the pen at least 6 deep.

On the surface, most of these moves make sense. I don't like moving Wallner, especially with Kepler in his probable last season in a Twins uniform, but i could live with it for Keller. But there are a couple of issues: 1] Even IF the Pirates were to move Keller with the idea of not extending him, they'd want at least 1 good arm brought back. That means Varland or Festa minimum. 2] I don't see room for Carlson AND Bader. Frankly, Bader hasn't hit for a while. Even when he did, he didn't hit much. The defense and speed is nice, but he doesn't fit with Carlson added. And unless someone is on the IL, you have a 14 man roster before Gordon is considered. I'm OK for 2yrs of Hoskins and figure out the moving parts best you can after the signing. I'm still thinking Seattle and Miami are probably the best trade options for a SP at this point, not Pittsburgh, but you make a valid arguement. But again, now we're moving an arm, or two, and I don't think we want to do that. So IMO, move #2 doesn't happen. It's going to be someone else. Farmer for Carlson makes sense. Polanco and Castro...even Lewis...can cover an off day here and there for Correa. But I believe it was Matthew Trueblood who wrote a recent article that the Brewers were interested in Polanco in a possible trade for one of their CF options other than Jackson Chourio. And that might be a better option. But if the Twins were to make a trade with Seattle or Miami, one of Polanco or Julien would probably be included. And we can't afford to move both. So maybe the Farmer for Carlson move makes sense. Again, I don't see a fit for Bader. I love the idea of Moore, but I think he costs $7-8M, not $6. But the savings by not signing Bader probably covers that. I think you got things about half right. Personally, when the smoke clears and the dust settles, I'm still betting on a $140M payroll. That's a $15M cut from opening day, about $19M from reported final numbers, and over $20M when you factor in no 5% raise in payroll based on previous seasons. IF we accept that Pittsburgh either won't move Keller, OR, the Twins won't move pitching, or enough pitching, to make the deal work, that means, again, Seattle or Miami. In a trade with either, it will be some 2 or 3 for 1 that includes possibilities of Wallner, Kepler, Larnach, Polanco, Julien, Vazquez, and E Rodriguez. At some point in there, ONE of our $10M contracts almost undoubtedly gets moved. That might allow a signing of Taylor or Kiermaier for CF and possibly allow the Twins to keep Farmer. Just spitballing, not working all the $ numbers, but I think we'd still come in around $140M or less, even with Hoskins and Moore added.

An interesting thought. On a milb deal, he could be smart to bring in as AK insurance. Of course, he can also play the OF corners, making him a sort of Gallo replacement. The problem is he's only ever hit 200 plate appearances TWICE in his career. Now, the two years he did he was pretty damn good! And I'd actually like him better if he hit RH. He'd be a better fit. But on a milb, he'd be intriguing.

Yes, Varland might be a real weapon in the pen. Lopez could be excellent there as well. So might Ryan. And Paddack looked really good there at the end of the season. Not being snarky, just making the point that as much as you need a strong pen, you've got to have a rotation in front of that pen that keeps you in the game, or ahead in the game, first and foremost. Varland won the best pitching prospect award. He had a very nice, solid 5 game debut in 2022. His first 6 starts in 2023 were solid to excellent. He had an ERA of 3.51 and was around 8.5K per, and about 1 hit per IP. THEN, for whatever reason, he suddenly lost control over his next three starts and just wasn't the same guy. Ironically, this happened right after his best start of the season against the Astros on May 31st. So basically, he's been a pretty good looking rotation arm, with potential, through his first 11 starts before a run of 3 bad ones. So I remain quite encouraged. And while I believe the Twins are adding another rotation arm...how and who and what level of quality TBD...I think they'll also probably add another arm via a cheap option on a ML deal, or, a milb deal with incentives as additional depth. But I sure like Varland as the #6 guy to begin the season instead of SWR or Festa. He can always be moved to the pen later. I do want a strong pen. And I do believe they're an arm short right now with Pagan gone. (Never thought I'd say that). I have hopes for Alcala, still, and a return to health of Canterino. And there are other "if's" sitting on the roster as well. But they need to add. They did a great job finding Stewart last year, and DeLeon to a lesser degree. They did a bad job by letting Hoffman and Coulombe leave despite strong springs. So they need to add SOMEHOW. At least 1 good, solid arm. But I think it would be smarter to keep looking, and keep Varland as a starter for now.

#1] I have a really good feeling about Camargo. I'm not expecting anything great, but who knows. But he strikes me as a quality #2 soon, if not now. He's reportedly a good guy, a good teammate, a solid game caller, defender and thrower. The bat, and power, began to come alive in 2022. He will get his opportunity this season. But he's not the second coming of Mauer. I'd be OK letting him wait and work a little longer until opportunity knocks. 2] Vazquez is a quality, experienced backstop. That's why he was signed. Not because the Twins expected a Silver Slugger at the spot. And he's still that guy, probably with at least a little better bat in 2024. Even as poor of an offensive season as he had, he still produced 19 XBH and 32 RBI. That's not really bad production, overall, from 1/2 of your catching tandem. TOTAL, the Twins got a great catching performance between Vazquez and Jeffers, though Jeffers is obviously the better bat. 3] Jeffers was drafted as a bat first catcher with smarts and defensive potential. He hit in college. He hit in the minors. He hit as a rookie when promoted...arguably too soon...in 2020. He flashed here and there but didn't look very good in 2021-22 as pitches made adjustments and he had some injuries. He entered 2023 with less than 600 ML AB. He worked hard in the offseason and ST and had his best offensive year to date. So why is everyone so surprised that a bat first catcher, who hit everywhere else, suddenly emerged as a good hitter? The Twins may have the best ML catching duo around, overall. Camargo offers depth, youth and some upside with the bat. But IMO, you only break up that great ML tandem if Vazquez actually brings back something good. There are teams that certainly need some backstop help. I hear Miami does, for example. So what kind of arm does Polanco, Vazquez, and maybe a lower level prospect bring back? Just spitballing. Foolish to move him only to shed $ as he has value and as a duo, he and Jeffers are not expensive. OK to make the move if he's part of a bigger picture that brings something good back, like a young, controllable arm with upside.