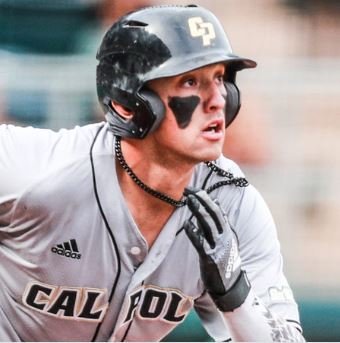 Bats: S / Throws: R
Age: 22
Slot Money: $5,442,400
Signing Money: $5,675,000
Scouting Report
Brooks Lee was drafted 8th overall by the Twins out of Cal Poly
Lee, a switch-hitter, rarely strikes out and is equally impressive from both sides of the plate. His hit tool is projected to be his best tool, with great bat-to-ball skills and some projectable power. 
Defensively, Lee will begin his professional career as a shortstop, but will likely move to third base eventually. He has a very good arm, which should keep him on the left side of the infield. 
He is an average runner.
Anonymous scout on Lee:
Quote

Lee is a really exciting prospect. Advanced on offense and defense. He loves to play. He's got such a high IQ it's like having another coach on the field. The area scout, Brian Tripp, spent a lot of time getting to know Brooks, driving up and down the 101 to see him. Never thought he'd be available at 8. Wouldn't put it past him to prove people wrong and stick at shortstop; he just loves to play the game. Could play anywhere. 
The Twins on Lee:
Quote

Lee, 21, hit .357/.462/.664 (84-for-235) with 25 doubles, one triple, 15 home runs, 55 RBI, 46 walks and 56 runs scored in 58 games as a sophomore for the Mustangs in 2022. That season, he was named a D1Baseball.com Preseason and Midseason First-Team All-American, and a First-Team Preseason All-American by Baseball America, Collegiate Baseball Newspaper and Perfect Game. After being a finalist last season, Lee also won the Brooks Wallace Award, given to the nation's top college shortstop. The San Luis Obispo, California native was ranked as the second-best prospect entering this year's draft by Baseball America, as well as the fifth best by MLB.com.
See all » Brooks Lee Articles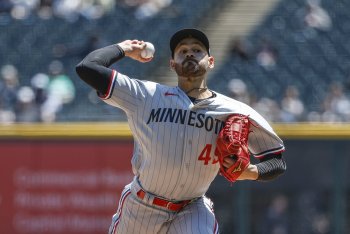 With the Winter Meetings underway, the Twins are focused on the trade market. That means several players at all levels of the system are at risk of being dealt. Should any of them be considered "untouchable"?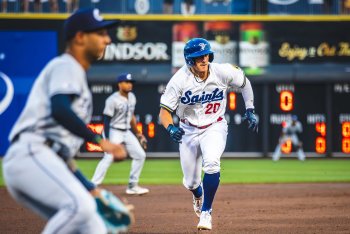 A season ago, the Minnesota Twins acquired baseline depth at crucial positions, hoping their injuries from 2022 could be masked. That worked out wonderfully, but with payroll taking a different shape in 2024, veterans may not be the players provided as depth for the upcoming year.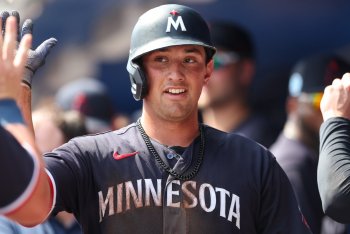 As Sonny Gray moves on to St. Louis, the Twins are left searching for ways to fill the void at the top of their starting rotation. Does it make sense to package one of their most coveted prospects for a controllable starter?