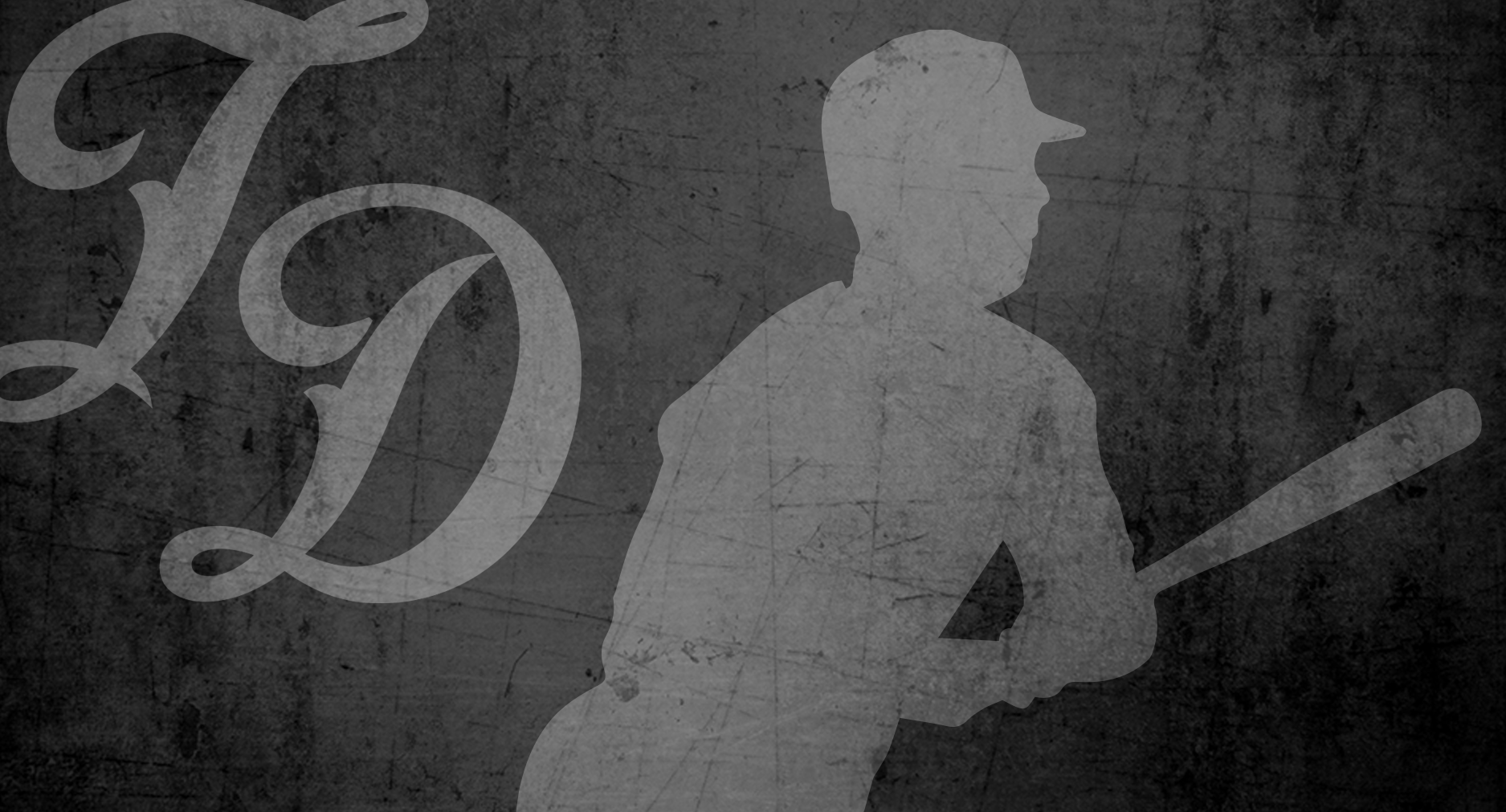 Doctor Gast
Verified Member
Posts

4,270

Joined

Last visited

Days Won

8
Doctor Gast's Achievements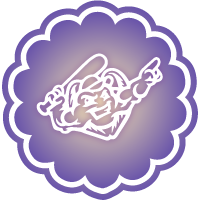 Ft Myers Mighty Mussels (6/14)
Recent Badges
5.3k
Reputation
Finally someone who talks my lingo. Eventhough our rotation has been stronger in '23, I believe they used long relief more often. Which helped to make the BP & rotation fresher & stronger entering the post season. Paddack should be limited in innings so I'd like Paddack/ Varland piggy-back duo. That means we need a frontline SP. I'd be careful w/ Thielbar's innings so that means more innings for long relief. I'd try to take as much pressure off the high leverage short relief as possible. Besides Varland we have Headrick, SWR & Winder to see how they do. Hopefully we'll have the luxury to experiment. You never know who you can pickup off the wire either, maybe a starter you can convert to the BP. So IMO we really don't need to seek specically a BP arm.

You are right that the '24 isn't out yet. This the MLB end of season '23 revision. https://www.mlb.com/prospects/top100/ The big difference between Pirates Rodriguez & Romo is Rodiguez's bat. Scouting states that Romo's bat is not impactful. Yet it's imposssible to guess what CO will do,

tarheeltwinsfan reacted to a post in a topic: Is Marcus Stroman the Most Realistic Option to Replace Sonny Gray?

Last season is last season, where is he ranked now? I'd really like to know? All I can find is not ranked. Could you please find that out for me I'd really like to know. Let's put things into perspective. Balazovik (our #1 pitching prospect) made it into the top 100 prospect list, would I trade him a year after he came off of it, for 2yrs of a former all-star SP with awards at the same trade value? You better believe it, I'd trade him while he was on the list and I did on BTV. Why? Because we were short on veteran pitching. Would I trade E Rod a year after he's off the 100 prospect list if we needed a CFer? Yes I would. #1 thing I look for in a 2B man is range, because everything else can be learned #1 thing I look for in catching is strong arm because everything else can be learned, Ramirez has a strong arm, although I greatly prize quickness most pro catchers lack it because many don't value it especially if you can hit HRs. Julien improved his hands some while in MLB. Ramirez has at least 2yrs to improve his hands along with everything else. Again some scouts predict that Ramirez won't stick at catcher just like a lot of scouts predicted that Endy Rodriguez wouldn't stick at catcher because he had Henry Davis ahead of him, Ramirez has Austin Wells ahead of him & he's a slugger so they want his bat in the line-up so put him at 1B. Ramirez is 24th in the NYY prospect list. Where is Carmargo? He didn't make the Twins top 35, there were 4 or 5 catchers on the honorable mention list, he wasn't one of them. Again Ramirez is a slugger that'll play well at Coors. Would I want Trevino? absolutely not, why? #1 he's a Yankee #2 We have 2 good veteran catchers. Would CO? Although they've been bad for years, they've had pride refusing to rebuild when everybody wanted them to. CO catchers have been terrible. So I'd say CO would want former all-star, GG Trevino. Lets put things into perspective Trevino has 2 yrs left - Jeffers has 3, Jeffer is projected at 1.6 WAR with 85 games, Trevino is projected at 1.8 with 19 less games. If Trevino plays significantly more games at CO, away from the noise at NY & their hitting philosophy plus hitting at friendly Coors field, his WAR will be considerably higher. CO will have many opportunities to draft a high college catcher. Please read everything & put everything into context.

I was very intrigued by your title, Sherry & liked your ideas. Wilson & Wiemer would be good additions to our club, but would MIL be open to trade them? Burns IMO is out of our range as far prospects & salary for one year & IMO we couldn't extend him. With Courio breaking into MLB this year, will they want to trade their best CFer in '23? maybe. Brewers had a pretty good BP even after they traded Hader, would they be interested in trading Wilson? maybe. It depends if they like what we have to offer. MIL might want to recieve a SP, IDK if we have a SP we can offer? IMO they could use a 3B man would they be interested Farmer? IMO they could use a upgrade at 2B, would they be interested in Polanco? IMO there's a lot of questions.

To trade Vazquez would devastate our catching core & defeat the whole purpose of having Vazquez mentoring Romo, Carmargo & Carrigg. Romo isn't in the top 100, I don't know where he sits right now and CO needs more a good veteran (Trevino was an all star & GG) than a prospect. Agustin Ramirez has work to do but he's young & has the tools to be a good defensive catcher. Why he may not stay at catcher is that Austin Wells is blocking him & Ramirez is a slugger so they'd like to get his bat in the line-up. The fact that Ramirez is a slugger plays well at Coors.

Here's a trade I really like that I offered that I'd like to share with you guys. https://www.baseballtradevalues.com/trades/151948 Twins have their catching depth vastly improved & Kepler is moved NYY have 2 OFers that they'd really like CO got a good veteran catcher they need with a future catcher IMO a very good win/win/win

According to BTV Arraez's trade value was 26.5 during the Lopez trade and Julien is at 34.6 that was my point. So you need to search who needs a 2B man. Woo or Miller would fit that Arraez range but I'd shoot a little higher or get something more in return.

Doctor Gast reacted to a post in a topic: Is Marcus Stroman the Most Realistic Option to Replace Sonny Gray?

Doctor Gast reacted to a post in a topic: Is Marcus Stroman the Most Realistic Option to Replace Sonny Gray?

Doctor Gast reacted to a post in a topic: Is Marcus Stroman the Most Realistic Option to Replace Sonny Gray?

Doctor Gast reacted to a post in a topic: Is Marcus Stroman the Most Realistic Option to Replace Sonny Gray?

I hope they incorporate the robo ump & Twins have serious talks with MIA & SEA. The draft selection won't have quite as much impact as last couple of years but it'll be interesting

Oh! NO! more confirmation that this FO is reverting back to their old ways. This is a time to continue to look for trades to minimize payrole not to trade away Kepler, Polanco, Farmer & Vazguez (to cut payrole) & create a big hole only throwing $ away on FAs thinking that they will fill gaps but won't. Not this nightmare again.

Lee is a keeper, with his bat & glove he's a future All-Star. There's very little doubt being so close to the MLB. You don't trade someone like that. There's no doubt that Julien bat is for real but his glove is less than desireable. Julien makes much more sense eventhough his value is less. yet he can land a Lopez type SP on his own which is perfect.

I'd like to clarify that I like Jeffers, he's hard working and that he made a significant improvement this last season. I believe the Twins made a rash decision on banking on Jeffers to be the Twins present & future catcher, not based on his potential but because they like him. And just like the Braves wanting to upgrade to a more defensive catcher that can hit, that doesn't mean that Contreras was a terrible catcher only that he advanced as far as he could with the Braves & they wanted more, So I'm not saying that Jeffers is a terrible catcher only that he advanced as high defensively as his tools & the Twins can take him & we need more. I don't want to trade Jeffers only to obtain a frontline SP only. We need a future elite defensive catcher to replace Jeffers that when Vazquez is gone he can step right in (that's the point of this thread). It'll work wonders for Carmargo to be mentored by Vazquez but IMO Carmargo isn't ready to be a backup MLB catcher nor does he have catching in his blood to be our future primary catcher, that's where the future elite catcher comes in. Still 2 yrs under Vazquez mentoring, Carmargo will surprise a few people. Getting off subject a little but addressing what has been texted. That the Twins solution to fix a problem is to get a big bat via draft, trade, waivers or FA. IMO we have a great line-up, granted that some need to fully recover from injuries (Buxton, Correa, Miranda, Kiriloff & Polanco to name a few but nothing serious). The Problem with our offense isn't the players it's the hitting philosophy. A philosophy that thought they could help Sano, Sanchez, Galo & many others but has instead hindered them. Once we change the philosophy of hitting a HR on every hittable pitch then we'll see an improvement on strike-outs and hitting in clutch situations.

IMO SEA won't trade Gilbert or Kirby, unless they sign Ohtani or Yoshinobu Yamamoto, & even then they won't trade Gilbert or Kirby unless there's a major overpay. I wouldn't trade Lewis because of the intangibles he brings to the Twins.

I agree with you Riverbrian that BTV is not perfect but gives you a ballpark idea. BTV can be off on some players but in general they're pretty close & I like to use them. Even real time trade don't match up depending how motivated they are to sell or buy or they were going to DFA some players anyway so they were willing to overpay to get a desired player and sometimes the FO is just dumb. Still for every deal I accept I decline 10 because they don't line up to what I feel the team needs.