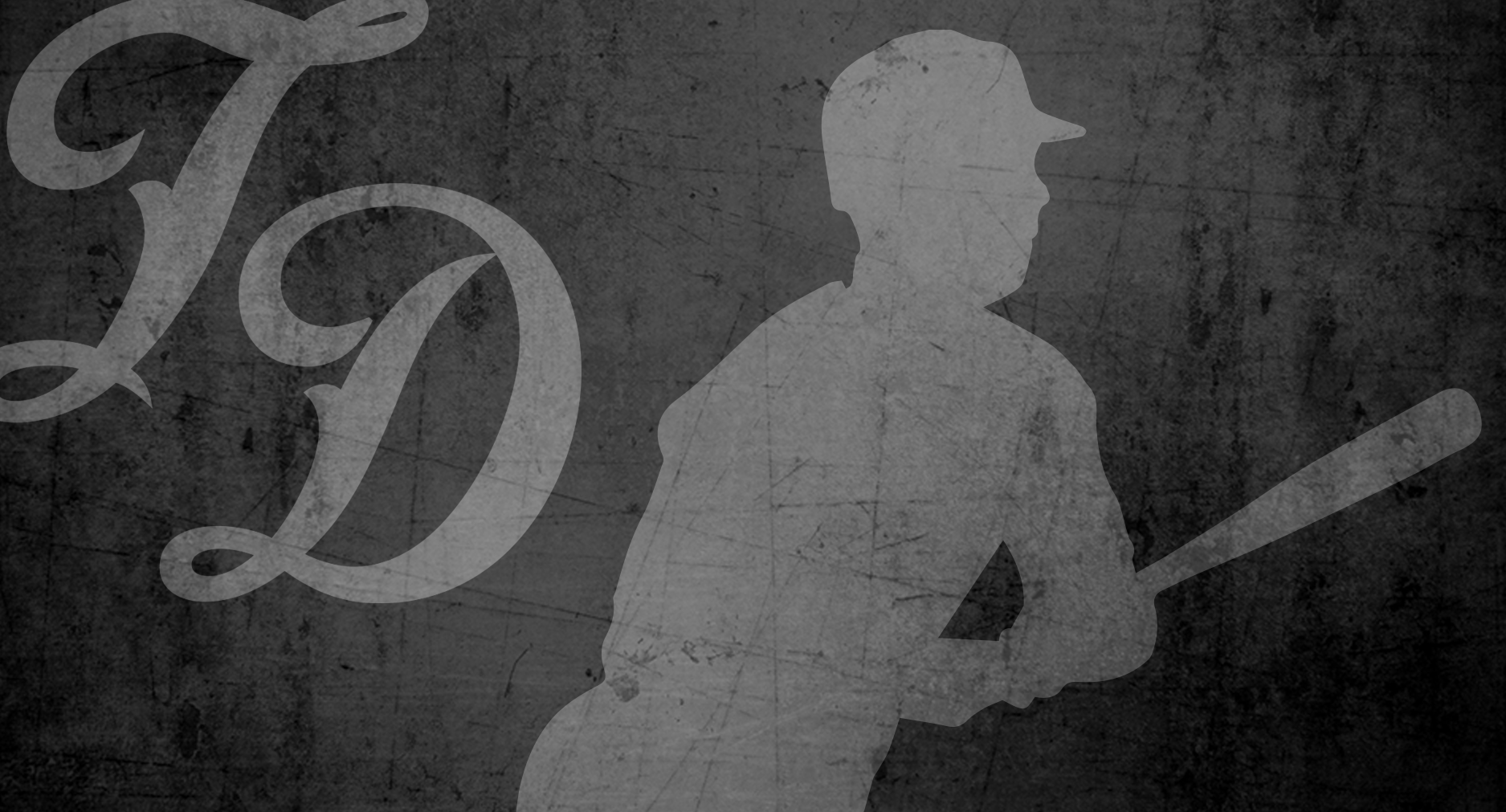 Posts

2,538

Joined

Last visited

Days Won

2
Trov's Achievements
GCL Twins (5/14)
Rare

Rare

Rare
Recent Badges
3.8k
Reputation
No way should Seattle do Kepler straight up for Gilbert, but mixing Kepler, Polanco, and a prospect may be had for Gilbert. We do not know how bad Seattle may feel those holes need to be filled, and what else they can get for their pitching surplus. I do not expect any move until the pitching market shakes out though. Until the international guy signs, Snell and Montgomery will not sign. Any team with surplus pitching should not make trades, unless they feel too good to turn down until the FA market shakes out.

It will sure be interesting to see what Ohtani signs for. Before the second TJ surgery I was estimating close to what rumors have him at. Right now rumors are $550 to $600 mil. I would have found that reasonable based on his two-way play. However, coming off a second TJ he will be 1 year from pitching again, and there is not a good track record of returning on 2 TJ surgeries. If he cannot provide full value as a pitcher then he is a DH, a very good one, but a DH none the less. If he can regain some value will it be as a starter again? I get that you can always fall back on him being a hitter if he cannot pitch, but that is a lot of money for a DH that might pitch again down the road. Looks like the big spenders do not care and willing to take a huge risk.

The nature of how the game works is most FA signings are of less value than an arbitration or pre-arbitration player. Most players sign at or after their peak, and teams are hoping that players peak will last into mid to late 30's. However, only a very few players even play above league average late into 30's and they are HOF bound generally. The problem is once you sign one of these guys, even more so for mid-market teams, you are stuck with him for better or worse. Normally paying them for same level of play you could get a rookie to do, but paying them what a superstar output should be. This is why when so many fans call for spending huge on top FA pitchers, generally even higher risk than position players, I always respond with never more than 4 years, and would prefer 3. Fans call the Twins cheap for not going out to try and sign some of these FA pitchers, but it is not being cheap to not want to connect yourself to a terrible starting pitchers for 4 season after good 1 to 3 seasons. The talk of Bucks contract is that one it was cheaper because of his health risk. It is also a risk because one thing that made him amazing is his speed, something that will go away as he ages and continues to have lower body injuries. If he loses his speed he will lose much of his value because his speed put him so over the top. Not saying he is nothing without it, but he much less without it. When signing a player to long term deal into mid to late 30's you need to project how much will they hold up. Is their best skills going to go fade? For pitchers do they rely just on velo, and if so will they adjust when that fades? For hitters is speed their main tool, how will they adjust when that fades?

USNMCPO reacted to a post in a topic: Should the Twins Trade Brooks Lee for a Top-Tier Starting Pitcher?

DocBauer reacted to a post in a topic: Should the Twins Trade Brooks Lee for a Top-Tier Starting Pitcher?

Cris E reacted to a post in a topic: Should the Twins Trade Brooks Lee for a Top-Tier Starting Pitcher?

roger reacted to a post in a topic: OK, But Really: Why Did the Twins Openly Leak Their Payroll Drop?

I think people are overhyping Julien as a "stud". I say this because he was unplayable against lefties. He had an OPS of .447 against lefties. Yes, he did very well against righties overall with OPS .898, but right now he looks to be a platoon guy not a everyday stud. Lee has not shown the on base percentage Julien has shown, but the slugging is close to each other. Lee is a better lefty hitter than righty, but he still has been better against lefties than Julien has. I am still high on Julien, but if he cannot get on base against lefties then he is not a stud. Remember everyone thought Miranda was going to be a stud after his rookie year too, now he is outside looking in. I am always willing to move a guy for the right deal. Not sure who would be available though. I would not do it for a 1 or 2 year guy really, unless we know we can resign to a few more years. Also, they would need to be 27 or younger right now to go after in my opinion.

I think one they wanted to bring up the TV deal situation, because it affects more than just the Twins, and several teams are in a similar boat. I also think they wanted to come out to fans and let them know not to expect a big splash in FA. We normally never expected it, but over last few years we have made some bigger signings than anyone expected. Some fans still want the Twins to spend like Padres, despite Padres needing to cut even more payroll and take out loans to cover payroll.

The first baseman from Miami sounds interesting option. That is the type of position player that normally does get taken. He is of an age that he will either make it and have his best next couple of years, or he will not cut it and you let him go for not that much money spent.

I think the agreement was much higher than I would have offered him. I wonder if Reds expect possible 9th inning roll, and he has shown that is not his roll. He reminds me of Hawkins, a guy who was good and at times great set up guy, but once you tried to get him to be the "closer" he would falter.

I agree the price is high, and the bat is not been good, but I believe he helped the pitching staff even when he was not behind the plate for the game. I would not sell him for pennies on the dollar, but if we can get a fair value return I would be open to it, but do not just look to dump the dump.

I do not see him getting traded mainly because his value is not super high. He carried the team in second half for most part, but he is not a long time elite hitter. His defense is good, but outside of that his type can be found in FA, or in minor leagues.

This is where some self scouting needs to be done. Is the team sold that Julien is going to be a leadoff guy for years to come? If so, will Lee be a top hitter for years to come too? Can you play Lewis, Lee, CC, and Julien in same field? Mainly would one move to 1st or OF? Similar will Wallner make the needed adjustments over his career? I never put huge stock on a rookie season, even more so when it was mainly an early hot streak. I remember when Badoo had huge first month and everyone was upset we did not protect him, but since he has been below league average, because league adjusted to him and he did not adjust back. Wallner had some hot streaks, but overall did seem to get better later in year, so there is hope there. However, big issue is that both were unplayable against lefties. It was so bad their numbers against lefties in the season we would pull them every chance we had against a lefty. Their OPS were both below .500 against them. So will either learn to put up a even a passable at bat against lefty? If not, neither have super high value because they are platoon players, not stars. Then other question is what are other teams willing to give up for them? Do they fill a hole without leaving too much of one on our team? Julien is unlikely to leave much of a hole, and this year Wallner would not either, depending on other moves. The Rays have been know to do this, they trade guys at peak value getting good things from other teams and the player regresses. Unless both Julien and Wallner improve against lefties, if they regress at all against righties they are replacement players at best.

I think he could be due for an offensive bounce back, but he should be relegated to DH at this point in his career. He has always been a bad defender and not sure a move to 3rd, or 2nd, or corner OF will help. I have always thought Anderson was a good hitter, but his defense has cost his team a lot of games. I have no interest in him myself, because he has also been known to be a tough teammate to get along with too.

I addressed this in my comment above, they are very close in many things, however, Puckett ended his career still hitting above average and retired due to becoming basically blind. Joe's last several years he was league average hitter. I commented about how a person ends a career voters look at, because if you look at pure stats, I always point out Johan had about as good of stats, if not overall better, than Koufax, but Johan did not even get the 5% to get a second vote and Koufax was first ballot, because Koufax ended at top of game due to injury and Johan tried to make several comebacks so retired not at top of game.

If he would have retired after his last concussion at catcher, he would be in already, most likely as a first ballot guy, but because he tried to play out his contract, and did well, but not HOF level he is a question mark. Not sure how voters look at things now, but in the past if a guy retired due to injury/illness, they would extrapolate his career as if he would continue to play like he did when retired. Two main guys come to mind. Kirby Puckett and Sandy Koufax. Puckett played 12 years, put up a 51 bWAR and retired at 35 due to basically becoming blind. Koufax played 12 years, put up a 49 bWAR retired at 30 due to injuries. Koufax was at the peak of his career coming off of 5 dominate seasons and was considered one of best when he retired. Puckett was not top guy at the time, but still putting up great numbers and both were expected if they would have kept going would have put up typical HOF numbers. Joe played 15 seasons, but really only 70 more games than Puckett, due to injuries and playing catcher first part of career. Joe put up very similar numbers, other than HR being a bit more for Puckett, but not a ton. Both retired at 35. The big difference is Puckett was still putting up career highs in OPS, Joe was putting up career lows. Puckett was putting up OPS+ above league average, Joe was at league average. So voters last saw Puckett top of game or near it, Joe was average. I agree Joe should be in HOF, but the fact he ended his career looking normal at an offensive position will look bad. I put Koufax in there to compare to Johan for similar reasons. Johan did not make it past first ballot, but his career numbers look very similar to Koufax, minus the shutouts because of era they played in. Johan had 12 years pitched, higher bWAR than Koufax. Johan had a good 5 year run at similar age. The difference is Koufax at the time was considered best in game when he retired due to injury, and Johan tried to come back several times. If a player cares about HOF if they are over 30 and on path to it, if they get injured they should retire due to it. Voters do not seem to take players trying to fight through injury at end of career like they do if someone ends career for it.

The concern I have with Cortez is that he really has had about 240 good innings in his career. He is coming off injury. Is he the guy that was near cy young guy, or was that an outlier season? Of course that is why he could be had and he could bounce back.

It completely depends on who the prospect is. I do find it interesting you left out the Mahle trade. Both prospects, that made majors last year had higher WAR than Mahle did. I still agree with that trade because of who we traded away was lower level prospects than who we kept. The point is that it in part depends on who you give up and generally the Twins are not willing to give up the top prospects in their system. Other teams have got very burned in prospects for current MLB talent down the road. One of the more recent trades that always comes to mind is Tatis Jr. for James Shields that the Sox made. When you look back at all the trades mentioned, outside of Petty, none were even like top 10 prospects in our system, but you left out the 1 trade recently that had 2 top 10 prospects that did not work in Twins favor overall.