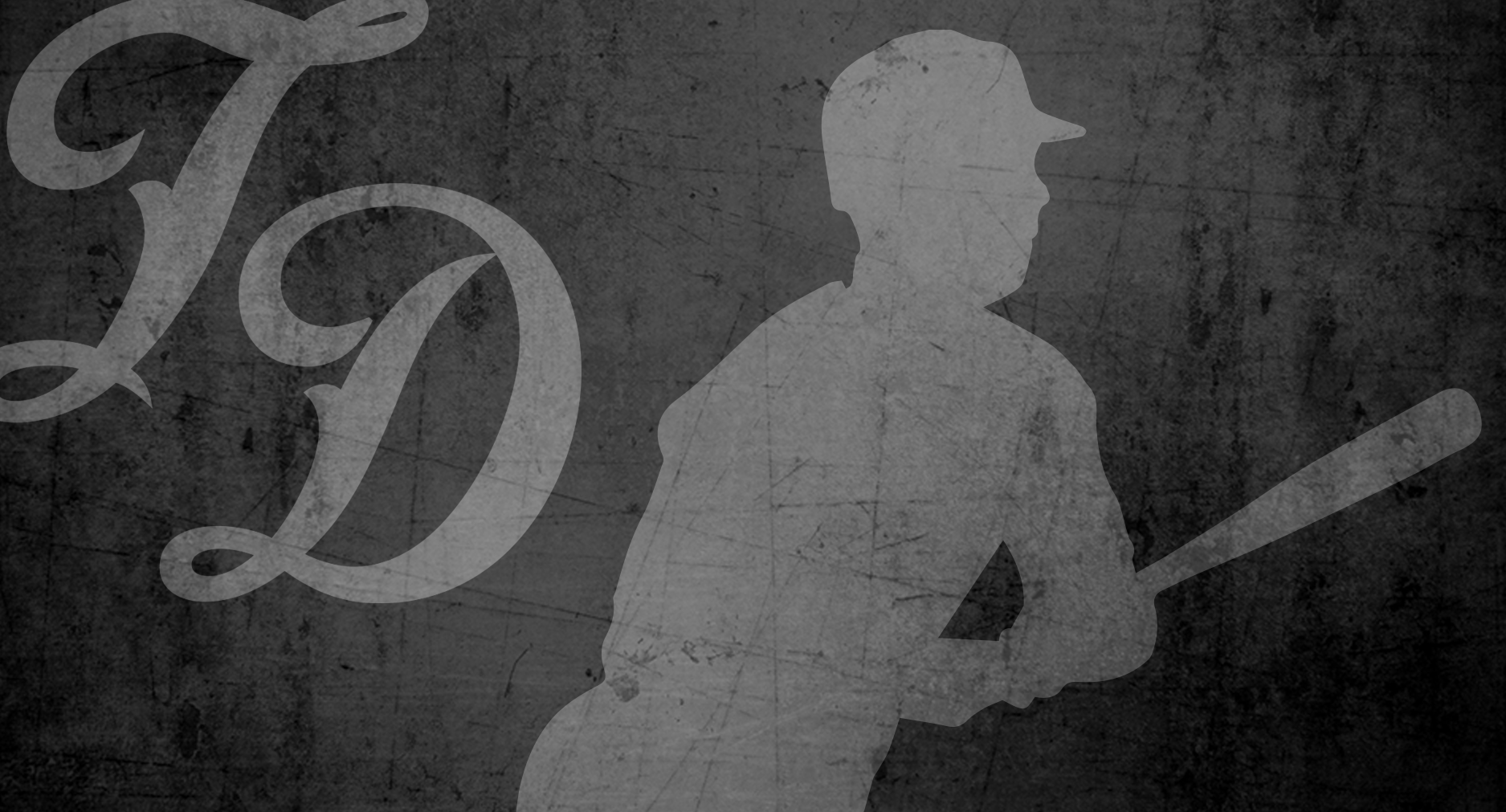 Posts

441

Joined

Last visited
Recent Profile Visitors
The recent visitors block is disabled and is not being shown to other users.
Cris E's Achievements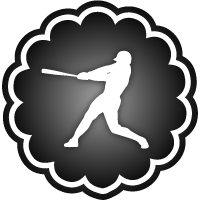 Draft Eligible (3/14)
Recent Badges
506
Reputation
Cris E reacted to a post in a topic: The Chris Paddack Dilemma: Is He a Viable Starting Rotation Option for 2024?

Cris E reacted to a post in a topic: The Chris Paddack Dilemma: Is He a Viable Starting Rotation Option for 2024?

Cris E reacted to a post in a topic: The Chris Paddack Dilemma: Is He a Viable Starting Rotation Option for 2024?

Hunter McCall reacted to a post in a topic: Should the Twins Trade Brooks Lee for a Top-Tier Starting Pitcher?

TopGunn#22 reacted to a post in a topic: Should the Twins Trade Brooks Lee for a Top-Tier Starting Pitcher?

I keep Lee because of his high floor, not his high ceiling. But I think his thicker body projects better at 3B and he'll need to hit a lot more to have top value there, so I would totally move him for the right big deal. Think Lee for Arozarena AND Glasnow. It solves Tampa's SS problem and two of our problems with the real risk being Glasnow's ability to throw more than 120 innings and the lesser risk of our embaressment if Lee becomes awesome or Correa breaks down and Castro or Lewis has to take over at SS long term.

You can stay with your "self-imposed budget cuts" if I can go to "catastrophic collapse of broadcast revenue" sixteen times a day. Be advised it makes everything annoying to read.

Hashim reacted to a post in a topic: 5 Realistic Offseason Moves That Would Set the Twins Up for 2024 Success

PIT is not trading the only guy on the roster who has thrown 100 innings without getting some pitching back. Send Varland and it might be a discussion. Oh, and @tony&rodney is right, Bader and Carlson are duplicates. I prefer Carlson, so pool that $7m with the $6m from Moore and go get a decent starter.

Garver is a bad idea because he gets hurt all the time. Last year's great catcher health was an aberration because teams rarely get through a season using only two catchers, We can probably expect that luck to drift back to normal next year, and replacing Vazquez with Garver would only hasten that. Edit: They should keep Vazquez unless some organization short on catching gives us decent value in trade. We'd end up replacing him with junk, that junk would still want to be paid so the savings wouldn't be great, and we'd still have a crowded 40 man. What's the point (unless he's really ticked off.) If they can swap him for Goldschmidt or something where the dollars work out then I'd be happy to fill a hole that way.

What's the point of this post? Are you complaining that ownership isn't spending enough or that they're spending too much or they change their budget when the income changes? There's no industry-wide solution to the end of the RSN model and yet the games must be paid for, played and broadcast, so the organization is carrying on until a broader, multi-billion dollar fix can be assembled. One team with below-average revenue can't fix what's affecting almost half the league. Anyway you're doing this backward. The end of the TV deal has been coming for years, but instead of cutting back early the Pohlads took a shot at signing a top talent at a discount. They assumed risk in signing Correa, and they did it above budget at a time when the RSN money was in peril. Yet in this thread people are complaining about them not spending money or investing in the club. They aren't ever going to make some folks happy so I think they just keep on with what they say in public: evaluate next year's income, make a budget and work hard. With the passing of leadership from Jim to Joe Pohlad the signs are that the budget may be going up, so take things at face value instead of all this trust and confidence nonsense.

Buxton gave them a huge discount because of his limited availability. Here's a thought exercise: what would he be worth in the markets of the past few years if he could play every day and wasn't standing on one foot when batting? Here's a hint: a healthy Byron Buxton is worth at least twice what he's being paid, probably a lot more. Correa took a huge paycut for his medicals and we're still paying him 6/$200m, yet Byron is making 7/$100m. Quit complaining about Buxton's deal,

Gordon's only potential value to any team is if he can be made into a functional CF, and the Twins would want to do that in St Paul. Alas for Gordon it may be that the plan is to make Martin a functional CF in St Paul and the innings pinch might not work for him. They need to find someone who is short a CF and has the time and roster space to create one. I'm thinking the Jazz Chisolm Experiment in MIA is worth reconsidering, for example. But there's nothing for him in MN. He got a great shot in 22 because of injuries to others, and he missed his shot in 23 because of injuries to himself. The history of baseball is littered with the careers of guys who watched their window close due to injury and Gordon might end up being one. He seems like a likeable guy so it's a bummer, but it's hardly a new story. Send him out asap to get him as good a shot as possible while he's still young, but they shouldn't expect much of anything back.

I think there are a lot of teams out there clinging to the same RSN wreckage as the Twins, so dumping contracts will be harder this year than most. So I'd probably hang on to Vazquez unless someone came calling for him specifically and I'd try to move Farmer to a team with middle infield issues that's not on the Diamond Sports email list. I'd trade Kepler while his value is high. He was brutal until after the all-star break, and his second half was way out of line from the work he'd been producing since 2019. Quick, while everyone has October in their eyes, send him out! Last point, the payroll is already at about $125m and the guess was it would end up in the 120-140 range, so they only need to cut a bit if they want to add more. OTOH they do like their December Surprises, so I expect both a trade and a pickup of some famous name.

So explain to me how the middle chunk of this essay where he returned to St Paul, discovered how to hit breaking stuff and regained his power, and finally displayed this in his limited opportunities in Sept, logically leads to Larnach becoming a disposable fourth outfielder. That's more than a little inconsistent. You keep him and let him build back some value. You wait to see if Wallner stays strong or goes all Miranda in his sophomore year. You see if Kepler is still here for April 1. Unless a team comes calling for Larnach with flowers and chocolates there's no reason for low value dumping like this; he's got an option and there's room on the roster to wait. EDIT: Trade Kepler now when everyone remembers his last two months rather than the thirty that preceded them.

Bellinger! What are they projecting, 6/$125m? That's almost half what they paid the cripple Correa last year, and the books are pretty clear going forward. We got room to roll the dice, and he plays 1B too. So what if no one has any idea how he'll perform in any of the next five years? Who cares if he's another LH bat in the lineup? It's a big name and our boys love the annual splash deal, so don't be surprised if removing Gallo and Grey and trading Polanco open up room for something wild.

Bellinger flitting between 1B and CF solves all! Just put all the available money on Red and spin the wheel, baby. C'mon, live a little!

Strong pitching, some runs, clean D, a little luck, deep pen, this is looking like it could be a fun month.