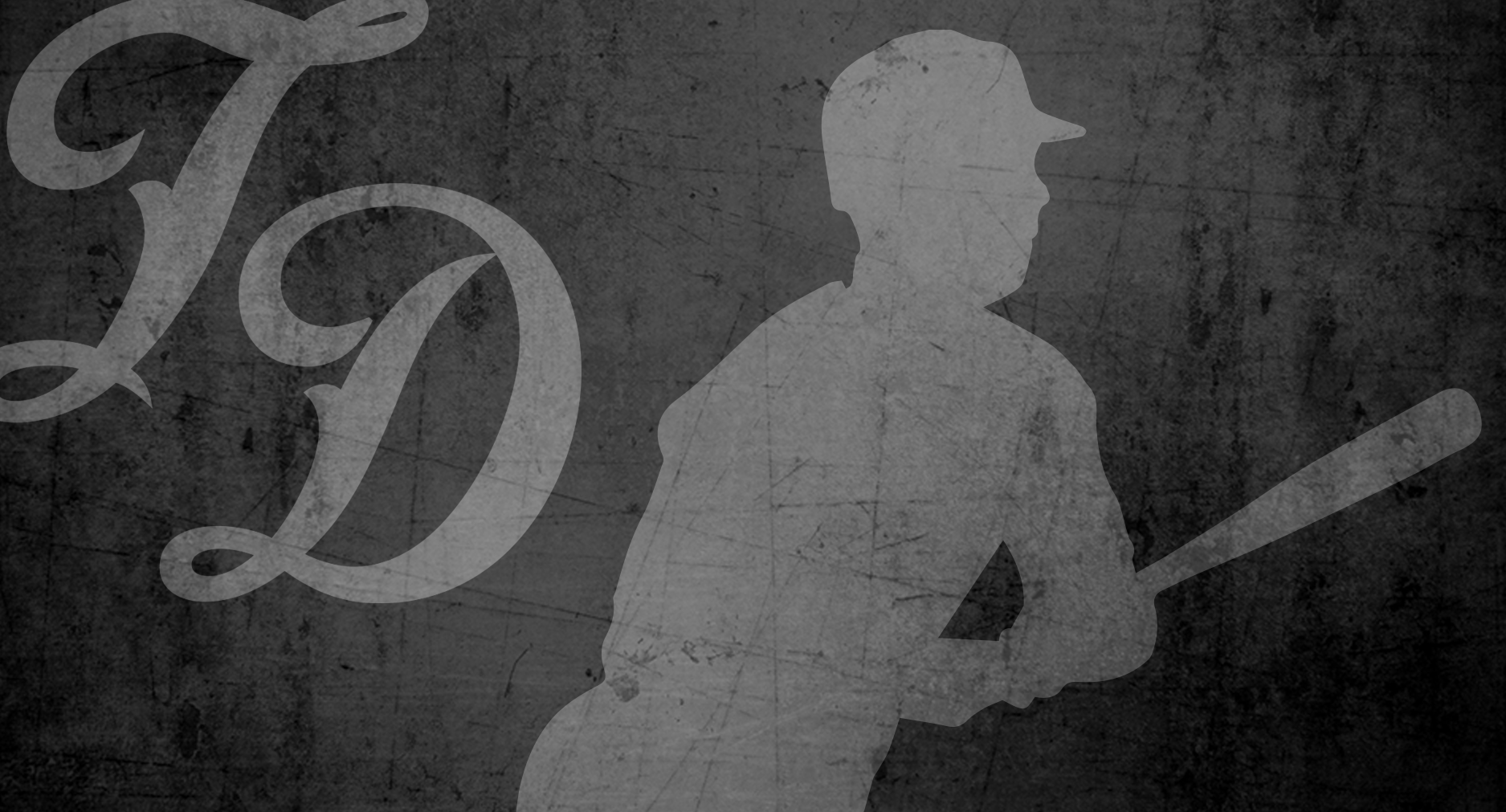 Posts

3,043

Joined

Last visited

Days Won

10
Recent Profile Visitors
The recent visitors block is disabled and is not being shown to other users.
jmlease1's Achievements
GCL Twins (5/14)
Rare

Rare

Rare
Recent Badges
8.3k
Reputation
KLaw's piece really was weird. He's always been high on Balazovic and was the first national guy to highlight him as a prospect to watch, so it's understandable that he's holding a torch for him, but the mention suggested he hadn't really been paying attention to what had been going on with him recently. Missing Paddack was equally odd: even if Law doesn't think he's a viable rotation option coming off TJ and with his track record, he's obviously in the mix for the Twins and shown improved stuff in his relief appearances that would make him intriguing to most. Instead of just stating "hey, I don't think this guy can be a quality starter and here's why" when challenged in the comments, he got pretty nasty, insulting both the commenters and the Twins front office...which has earned better. Paddack seems like a very reasonable 5th starter for most teams; he's got real upside if his pitch mix has developed (Law is correct that he hadn't consistently shown a 3rd pitch) but might have an innings limitation based on his surgery. But as a 5th starter who might get skipped a couple of times to keep him fresh? Seems reasonable.

jmlease1 reacted to a post in a topic: The Chris Paddack Dilemma: Is He a Viable Starting Rotation Option for 2024?

Heiny reacted to a post in a topic: Provus and Atteberry Promoted to New Broadcast Roles, Twins Blackouts Going Away

Nine of twelve reacted to a post in a topic: Provus and Atteberry Promoted to New Broadcast Roles, Twins Blackouts Going Away

Richie the Rally Goat reacted to a post in a topic: Twins Expect to Add Starting Pitcher This Offseason

Provus is a smart choice. I don't listen to the Twins on radio much, so I don't know Atteberry very well but there's certainly logic to it. Provus will have to adapt his style a little more to the medium; radio guys usually talk a little too much instead of letting the pictures speak, but I think he'll do fine. It will take some time to adjust to not having Dick Bremer calling the games on TV, and he will be missed, but Provus feels like the right kind of choice to move forward. I'm sure the team was concerned that they were going to lose Provus' services soon and that was a factor in the decision. (Having watched some of the Apple TV broadcasts, Provus would have been a superior choice to do play-by-play than any of the folks they had doing games) While it would have been nice for Bremer to go out entirely on his own terms and at the top of his game, it rarely goes that way. I love Dick, and thought he had been reinvigorated working with Morneau with Perkins, Hawkins, and Smalley coming in instead of Bert almost all the time; sadly the Dick & Bert team had gotten a bit stale, and Bert had really slipped. But even with that, Dick didn't have his best year on HR calls; definitely more times than usual where Dick started a HR call and it was a fairly routine fly. Certainly not a big deal, but might have a been a signal to the team. I can understand the desire to make the change one year early rather than one year late; while there's been a lot of comments about disrespecting Dick, making sure he doesn't go out with a big blunder also shows respect for his career.

ashbury reacted to a post in a topic: Is Marcus Stroman the Most Realistic Option to Replace Sonny Gray?

I think it's a fit for the Twins if he's interested in a 1 or 2 year deal to restore his value; if it's a 3 year deal in the Gray range (which seems unlikely to me, and I doubt Bowden's info is coming from inside a ballclub, more likely a number made up from the top of BS Mountain, or possibly from Stroman's agent) then it's likely to be a no. But it could be an interesting indicator of a) what the starting pitching market is like, b) who is ready to spend, and c) whether or not Sonny Gray took a real discount or not to put himself in St. Louis. I just don't know where the money will land for him or if someone is going to want to go 3 years at the kind of number he wants to bring in. I'm unconcerned about the GB%, and the front office isn't going to pass on a guy in their price range because of it. I think they feel pretty good about their infield defense with Correa and Lewis on the left side and from the improvement Julien showed on the right, but they also know that very few HRs are hit on the ground and I know they like that too. Their clubhouse can handle an eccentric personality; I don't think Stroman has gotten to Donaldson levels of jackassery to make him more anathema. And I've also been a believer in the "you can have one" theory in having the weirdo/difficult personality department and right now the Twins don't really have any, but do have strong leadership from the players. (If you have two they might start hanging out and their powers for chaos could be multiplied, lol) It's an interesting idea. I think he is ripe for a good season and would be a nice addition. Just not sure that we can make the money and/or years work.

DocBauer reacted to a post in a topic: Goodbye, Emilio Pagán: Ex-Twins Reliever Signs with Reds in Free Agency

jmlease1 reacted to a post in a topic: Three Non-Tendered Relief Pitchers Who Should Interest The Twins

Jeff K reacted to a post in a topic: Goodbye, Emilio Pagán: Ex-Twins Reliever Signs with Reds in Free Agency

Lou Hennessy reacted to a post in a topic: Three Non-Tendered Relief Pitchers Who Should Interest The Twins

seriously. While I would like some reinforcement for the bullpen, if the pagan contract in the going rate for a low-leverage fungible middle reliever, I have no interest in playing in that pool. Trivino is interesting, but I would be a little nervous about a guy with some control issues coming back from TJ. the velocity will likely be fine even early, but finding the zone could be a problem.

jmlease1 reacted to a post in a topic: Three Non-Tendered Relief Pitchers Who Should Interest The Twins

jmlease1 reacted to a post in a topic: Goodbye, Emilio Pagán: Ex-Twins Reliever Signs with Reds in Free Agency

jmlease1 reacted to a post in a topic: Goodbye, Emilio Pagán: Ex-Twins Reliever Signs with Reds in Free Agency

I think the Twins leaned their lesson from Addison Reed to avoid multi-year deals at market-rate or above for non-elite relievers in their 30's. They passed on bringing Trevor May back, correctly, who got a similar deal to Pagan and had a better track record. May was good in year one and bad in year two. Pagan seems like a good dude, so good for him in getting the deal...sure glad it's not with the Twins, because the odds are low that he'll have 2 more good seasons in a row in the bullpen, particularly as he's getting older, when he's never had back to back good seasons before. I would like another option in the bullpen, but it's awfully hard to know who will be good in these roles and a lot of these FA deals bust. And because the Twins struggle with sunk costs, even if they bring a guy in for $5M on a 1-year deal...if he stinks, they'll keep giving him chances, trying to find a way to extract value from the deal and the player. But i'm not feeling great about the options currently in the minors on the 40-man. Sure hope Winder, Sands, Balazovic, and Headrick are going to Driveline or the equivalent to find some answers...

jmlease1 reacted to a post in a topic: Goodbye, Emilio Pagán: Ex-Twins Reliever Signs with Reds in Free Agency

jmlease1 reacted to a post in a topic: Goodbye, Emilio Pagán: Ex-Twins Reliever Signs with Reds in Free Agency

Congrats to Pagan for getting a substantial deal, especially one that sounds very player friendly. (I have a feeling he'll be exercising that player option, but you never know) the problem with a reliever like Pagan is they're only worth that kind of money about 1 year out of 2 (or sometimes 3) and it's why I've generally agreed with the Twins FO's decision to not make significant investments in their relief corps. Pagan was quite good this year for the Twins, even if it was frequently in lower-leverage situations...but he was bad the previous two seasons. Maybe the Reds will get Good Emilio next year again, but he's never had two good seasons in a row in his 7 year career. He's really only had 3 good seasons as a pro. maybe he figured something out in his time with the Twins...or maybe he's just one of those guys with good stuff that can't string it together consistently. Too much money for a fungible reliever. Pagan's greatest attribute has been his health (nice to have a guy with a rubber arm who never goes on the IL) but tough to bet on him to be worth $16M over 2 years when you look at his history, especially a 7 season cumulative WPA of 0.9

jmlease1 reacted to a post in a topic: Goodbye, Emilio Pagán: Ex-Twins Reliever Signs with Reds in Free Agency

Well, Garver did start 27 games at catcher in 2023, but he certainly can't be a number 1 catcher. I do wonder what kind of deal he'll get in FA; as a part-time catcher who can mash lefties, hold his own against righties, plays a passable 1B and would be an effective DH...kinda sounds like a nice fit for the Twins! (probably out of the price range, and we really don't need another guy with a lot of injury issues, but...)

I think Vazquez will bounce back at the plate somewhat (and I suspect other teams would agree with that) so with his superior defense he still has some value and certainly could be worth the $10M he's due for 2024. The real question on dealing him comes down to two things for me: how confident are you that Jeffers can stay healthy enough to catch 100+ games, and how ready do you think Camargo is to not only handle the position defensively, but also hold his own at the plate. If the team feels strongly about Camargo's readiness to play in MLB (including handling full-time catching duties in case of an injury), then looking to move on from Vazquez is reasonable, especially if there's a decent deal out there. It would make it easier to hang on to Polanco, and they could add a catcher to hang out in AAA if injuries strike. I suspect right now the Twins are pushing Farmer, Polanco, and Vazquez out there to see what kind of market there is as they look to cut some payroll and stabilize the rotation. Without knowing how highly they think of Camargo, it's hard to know who serious they are about moving Vazquez. It's also hard to know what the market is for him: he was so awful on offense last season that even with his defense if he doesn't bounce back he's worth very little, and certainly not $10M. Camargo has a solid reputation behind the plate and he's been a quality bat at multiple levels, so last season at AAA isn't just an International League-fueled fluke. It's an interesting question.

Yeah...no. Maybe he's misunderstood, but he also might be just kind of a jackass, who got away with stuff when he was playing well and now people are like "Eff this guy". (You can be an innocent bystander only so many times...) he certainly doesn't fit in anywhere for the twins, who a) would have to reshuffle contracts and playing time to accommodate a player coming off a bad season, and b) have been working towards a "no jackasses" clubhouse. to fit Anderson on the Twins you would have to move Farmer and Polanco, both of whom played a LOT better than Anderson last year, and are well-liked by their teammates. Swapping Polanco for Anderson doesn't make you better and doesn't save you money, and now you've dumped a long-time veteran with positive relationships and a track record of being a good teammate for a guy who needs a big rebound and has a checkered history (even if it not might be totally fair). This is the sort of move the twins might have tried before signing Correa, desperately searching for a SS. Now? Hard pass.

Not to cast aspersions on Sonny Gray, but if the Twins had been the highest bidder, I suspect Sonny might have had a lovely sounding quote about the Twins all ready to go. "We started talking about an extension during the season, and I really felt like we had something special going here..." StL made sense for him; the only other baseball town closer to his hometown was Atlanta, and I'm sure that mattered somewhat. not as much as $75M over 3, but... I think Paddack will be able to replace Maeda's innings, possibly with more upside. Maeda's fastball is starting to get awfully hittable, and while he doesn't rely on it too heavily, at a certain point the slider and split struggle without something to play off of...and sometimes you need to put a pitch in the strike zone. Losing Gray is a loss, especially since he pitched very well for us this year. but there's decent odds he won't get through this contract without an injury and at $25M per, that could get rough. but the draft pick compensation is good and moreover, we're not in the same position we were when we dealt for Gray in the first place: desperate for starting pitching with few reliable options in place. I certainly hope we do better than signing a scrap-heap retread like Archer or Bundy this time, but at least they would be fighting for the 5th spot and wouldn't be the 2nd or 3rd man in the rotation from the jump...

He finished (correctly) 2nd in the Cy Young voting. even if he had gone 18-6, he wouldn't have won it. I find the argument that Gray wanted to get out of here so badly, and was treated poorly somehow to be absolutely baffling. He's gone because he got an offer for 3 years at $25M per with an organization he was interested in going to. He got more from the Cards than he was going to get from the Twins. Gray didn't go the the Cards for more run support; Twins scored significantly more runs last season. he didn't go there to win more games next season; Cards were a last place team, behind the sorry, no-account Pirates and have a lot of work to do to get back to average (the offense is aging and they signed a lot of old pitchers...maybe not a great combo). He took the $75M at one of the few non-costal teams that might have paid it to him. (and good for him on that, but let's not start making up ways the Twins mystically offended the great Sonny Gray)

I thought the Gray signing was pretty decent for StL; they didn't have to put in a 4th year, and while one of those 3 years is likely to not pan out because of age/injury, there's also an excellent chance that he provides surplus value in one or more of those seasons, and they really needed someone legitimate at the top of the rotation, much like the Twins did when we acquired Gray 2 years ago. (I do agree that the Gibson/Lynn signings are questionable) Starting pitching is expensive on the FA market, and even if Gray goes back to being more like a 150 IP guy over the next three years, he's got a very good chance of equaling or exceeding the value of his contract. That said, the Twins did a nice piece of business with Gray: they needed MLB pitching immediately and got it. They needed a front-line starter while trying to get their rotation and pipeline in order, and they got it. And they're getting a useful draft pick, akin to the one they gave up to get Gray in the first place. No regrets

Balazovic is on the shakiest ground. In addition to his ineffectiveness and recent injury history, the team was unquestionably unhappy with him getting into a bar fight (even if it wasn't his fault and he didn't start anything). Hard to say he has any value in a deal, so it's really a matter of whether or not he can come into camp healthy enough and pitching well enough to grab one of the last slots on the roster, otherwise he's probably going to get cut. The order here makes a lot of sense to me. I hope Winder is going to Driveline or somewhere like that in the offseason to try to find a better fastball result. He can't survive with the one he's got. I'm still a believer in SWR, who I think will be in line to start for the Twins in 2024 at some point. We'll see how his offseason goes, but he's shown things that make me awfully reluctant to give up on him at his age. (I'm sure he'll get a shot in the bullpen before that) Sadly, all of these are distressed assets that don't have much value in a trade right now.

It tells me someone was willing to offer him at least 3 years and $25M AAV. The idea that Gray left because of analytics or frustration in MN says more about the people expressing the opinion than it does about Sonny Gray. They are the ones that are frustrated with the approach. Highly doubt StL is going to treat Gray much differently than the Twins did this season, and Gray is going to be mad almost every time he comes out of the game (and will be over it by the next day. rinse, repeat).