Posts

1,029

Joined

Last visited
dbminn's Achievements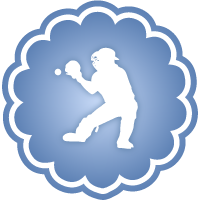 First Round Pick (4/14)
Rare

Rare
Recent Badges
1.9k
Reputation
Sports Info Solutions has two new articles about the Twins minor league defense: A short article with an extended podcast interview with Noah Miller, the minor league leader in SS defense. An extended interview with Tucker Frawley, Minnesota Twins Infield and Catching Coordinator. Some nice comments about Edouard Julien.

Brooks LeeWalter JenkinsEmmanuel RodriguezMatt WallnerMarco RayaDavid FestaAustin MartinYasser MercedesTanner SchobelConnor PrielippCharlee SotoNoah MillerKala'i RosarioJose SalasJordan BalazovicBrent HeadrickMatt CanterinoBlayne EnlowLuke KeaschallJose Rodriguez Too bad Helman couldn't stay healthy. He was really making progress and he's the type of player the Twins need to add to their roster - speed, good glove and tough at bats. He's not listed but I'd have him at 19th. I really like what I've seen from Schobel, especially his swing. Quick twitch with the potential for a little more power. I hope he can move up soon and play some SS at AA. I've seen SWR live a few times and I'm not optimistic. He looks stiffer every time I see him pitch. He's still young, so I hope he proves me wrong. Maybe I'm too optimistic about Rosario. He's improved both his K% and BB% while maintaining his power. He's slowed down in July, so I'm interested to see how quickly he adjusts. Keirsey has proven he can handle AA. I'd like to see him at AAA soon. He's proven he can play CF and he's been on fire at the plate for the past two months. At 26 years old, it's time to find out if he has an MLB future. I'd have him at 20th if he was listed.

You win the Most Concise and Biting Comment Award! Hard to argue too...

Nothing makes a manager look better than a great bullpen. Regardless of how one feels about Rocco, he didn't have the arms this season. A moribund bullpen. ?

Pretty bad is better than "near death" and "in despair". The change needed to be made. Falvey and Levine should get credit for convincing the Pohlad's to provide needed investments in the farm system and analytics. But they had six top-100 prospects on the roster, all under 25. They had a great draft class entering their first year. It's not like the rebuilds of the Astros of the past or the Tigers of the present. Like I continue to say, Falvey and Levine have done okay - great in some spots, questionable in others. I agree that 2022 is a pivotal year for their regime. I just get tired of the hyperbole.

Buxton, Rosario, Sano, Polanco and Kepler were all under 25 and on the Twins in 2016. Berrios, Pressley, Duffey and May were all on the big league team. They had won 83 games in 2015. Ryan et al had drafted Kirilloff, Baddoo, Rortvedt, Balazovic and Miranda in 2016. Yes, the draft sucked for three years. The only player to develop, Garver, is thanks to the current front office. But I just named 14 players that have had a positive impact from the Ryan years. That is not a roster moribund and in despair.

I generally agree with your comment, I have not called for Falvey or Levine's head. I disagree that the system was moribund, which was Nick's summation: "This reassembled baseball ops department has been working ahead of schedule basically since they took over a moribund franchise in despair." That's a bit much. The org was behind in the times but the system's roster was not "near death". And... they inherited a 23 year old Berrios who had pitched well at both AA and AAA but only had 14 MLB starts to his name.

The Twins weren't exactly "moribund" when Falvey and Levine arrived.

I'm slightly pessimistic. I have a few concerns: The FO has forced themselves into 40-man roster decisions that didn't have to happen. They could've bolstered the MLB roster through trades of prospects. Instead, they have signed several bargain-basement RP to the 40-man roster at the expense of younger players. This cost them an athletic player in Baddoo. The FO knew him as a person and had monitored his progress but still let him go. Nobody could have guessed he'd already be playing well in the big leagues but they completely missed on his potential. They left Baldelli without a bench coach in 2021. Not that this would've changed the season, but there is so much going on these days that a veteran right-hand man should be there. This includes spring training as well as the regular season. Like Brock said, they have failed to develop pitchers at the upper levels, including the majors. They have been successful at increasing velo and altering pitch mixes. They haven't improved command/control and in some cases, the pitchers have fallen back. The only success was Odorizzi, who gained a little velocity and kept the rest of his stuff intact. OTOH, I liked locking up Polanco, Kepler and Sano to long-term deals. They give the team a chance to retool instead of rebuild. They've also done a good job developing catchers. Hard to say if they have been successful in the drafts. There have been injuries and a year off due to covid. I think the 2017 draft looks solid. Time will tell but I think the FO can defend their 2017 choices. The Sabato choice left me shaking my head and Cavaco was a reach. Who knows? Maybe they both become all-stars. In any case, the honeymoon is over. 2022 is going to show if Falvey and Levine have what it takes. They will need to be aggressive and set a clear plan for the future, whether to retool or completely rebuild. We'll also see if their system has developed prospects into major league SP.

I agree. Thanks for the comment, chpettit19.

I'm optimistic that: At least a couple of the long list of SP prospects will become very good major leaguer pitchers. It can take time for them to develop and there have been a lot of injuries, but by sheer numbers, at least a few will succeed. Rortvedt will eventually hit major league pitching. Catchers are two-way players, so it can take some time for both tools to develop. His defense is so good, he'll get multiple chances to improve his hitting. Miranda will become (at least) a very good major league hitter. He has upped his power a lot, added walks and still doesn't K much. That's a great combination. I'll continue to attend both Twins and Saints games. The latter to watch all the prospects, the former because major league baseball is great. Once I enter the stadium, I tend to forget about the team's record. It's all about that day's game.

There are a lot of players the Twins could trade. Depends on the team's goals. These trade articles should always come with the author's proposed next competitive window. If the Twins are looking at 2022-3, they can trade from positional surplus, but IMO only for a quality SP with several years of control. That could include a catcher (Garver/Jeffers), a 2B/UT player (Arraez) or a corner 1B/OF (Kepler/Larnach/Sano/Rooker). They could also add a SP prospect for the right return (heaven forbid they turn out to be the next David Ortiz!). Like mikelink said, it's not trading for the sake of trading veterans. They need to be good trades that fit into a plan.

These are all good choices, although I don't think the Twins will sign any of them in the offseason. They may be better off trading prospects or select major leaguers for a young SP who has several remaining years of control.

Polanco is the only leader sure to stick around. #2 is Garver, a now experienced catcher who is able to lead a young pitching staff. He is tradeable with Jeffers ready and a need for SP. #3 is Buxton. He works as hard as anyone and he's fought through struggles. I hope the Twins pony up and pay him.

I went to CHS last night to see Strotman. He looked good in the 1, 2 and 4th innings (even with the HR in the 2nd). In the 3rd and 5th, he had no idea where his pitches were going. I thought he might throw a bit harder but his fastball was alive at the top of the zone. A fun night until the smoke rolled in. The llamas were enjoyed by all and the dogs in attendance were well behaved. The only negative was the atrociously long concession lines. I got spoiled when attendance was limited.