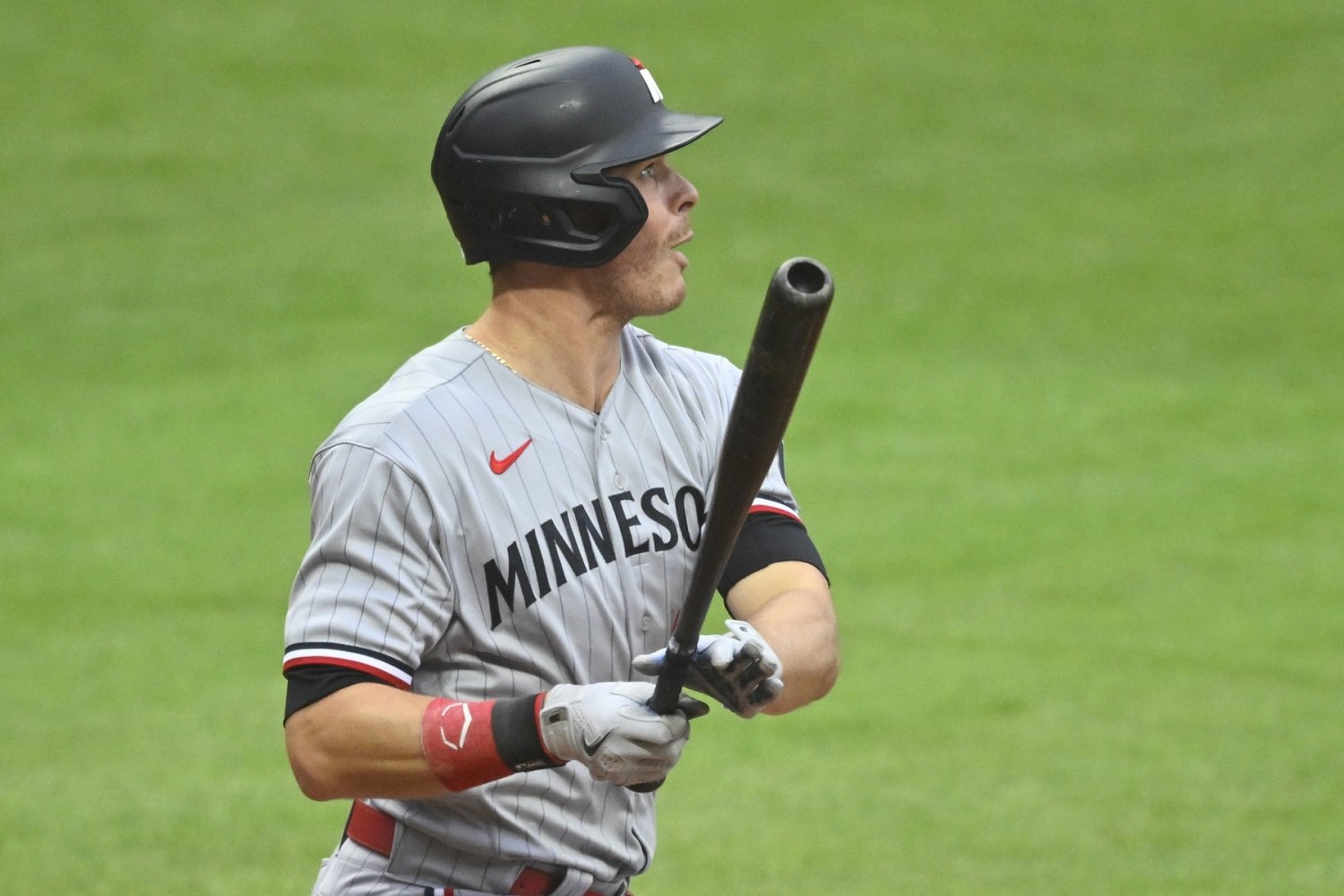 Image courtesy of © David Richard-USA TODAY Sports
Over the offseason, a clear focus for Minnesota Twins decision-makers was improving on depth. With few exceptions, they retained everyone who was not an impending free agent. They brought in veteran depth pieces like Joey Gallo, Kyle Farmer, Michael A. Taylor, Donovan Solano, and several others on minor league contracts.
Naturally, part of the rationale for this depth stockpile was to protect against injuries forcing the team to run out anemic lineups reminiscent of the atrocities seen in September 2022. Check out this analysis comparing the depth of this team against the worst-case scenarios of last fall.
A second rationale for stockpiling depth was the number of question marks that the organization employed. They had eight potential corner outfielders, nine potential starting pitchers; you get the gist. In football, there's a saying that "if you have two quarterbacks, you don't have one." The same could be said about a baseball team. Even if you run a team that likes to mix it up positionally, if you have five first basemen, you don't have one to put your trust in.
Take the corner outfield situation as an example. Every candidate to occupy the corners had red flags coming into the year. Max Kepler had not hit in two years. Gallo was coming off a year in which he hit .169. Alex Kirilloff and Trevor Larnach both had prospect pedigree, but both had also missed most of the last two years with injury and struggled to find consistency when on the field. Matt Wallner is unproven. Nick Gordon's second half of 2022 was encouraging, but difficult to fully trust. Willi Castro was a 25-year-old castoff. Kyle Garlick doesn't hit righties well.
There's not much to hang your hat on in that group. However, with that many candidates, there's hope that a few will emerge as mainstays. The beginning of 2023 can be treated as a sorting period in which the team can determine which players are here to stay.
We've passed Memorial Day. There are fewer than 100 games left. The trade deadline is a little over a month away. The true team has to manifest soon, right?
To this point, the team has yet to make a truly active decision on the roster. Players like Wallner and Eduoard Julien have gotten some run, Royce Lewis has been added to the active roster, and Brock Stewart has gotten high-leverage work. Jorge Alcala and Jose Miranda are in St. Paul. But no decisions have been made.
Instead, to date, except for Miranda and Alcala, injuries have dictated the roster. Even with Alcala, the demotion was related to his recovery from injury. Miranda lost his starting job, yes, but he was the worst hitter on the team and was the victim of a roster crunch when Farmer returned from injury, and he would likely have also been moved to make room for Lewis after his return from injury.
You may be reading this and thinking of the fans' flavor of the week, Wallner, and persona non grata of the week, Kepler. Sure, they qualify, and I wouldn't be surprised if a Kepler departure is the first domino to fall. However, Gallo will return from injury soon, at which point, even if Kepler is no longer around, the team will need to make a decision between Larnach and Wallner. Larnach has gotten the nod to date, seemingly out of seniority. Either way, it's challenging to justify stowing MLB talent in AAA for an entire year.
It goes deeper than the corner outfielders, though. Kenta Maeda will hopefully return from injury within the month, at which point a decision needs to be made about Louie Varland and perhaps Bailey Ober, who have both pitched like rotation mainstays in Maeda's absence.
Miranda has been heating up in St. Paul, and if the Twins still see him as part of the future, it's reasonable to look for major league room for him. Julien has also been playing well but has only seen MLB action as a fill-in for Jorge Polanco. There are a plethora of live arms in St. Paul.
There are fungible pieces on the MLB bench in Kyle Garlick, Solano, Farmer, and Castro, but Castro has been one of the top players on the team, and Solano and Farmer would need to be traded or released. The only bullpen arms that can be removed from the roster without being waived or traded are Jhoan Duran, Griffin Jax, and Cole Sands.
Now that we're 40% of the way through the season, it's coming time to make difficult decisions to put the best players on the field. Even with abundant caution taken for injury depth, changes can be made. However, the changes will soon require moves that cannot be taken back. This front office has long shown a propensity for not cutting ways with any value to protect themselves from the injury bug.
Sitting on this level of depth for an entire season seems somewhat unreasonable, with so many players at AAA performing well. If injuries don't force decisions on who will be playing in August and September, eventually, the team will have to make those decisions.
Feel free to disregard this if injuries do dictate who plays, though. Let's hope the decisions are difficult.