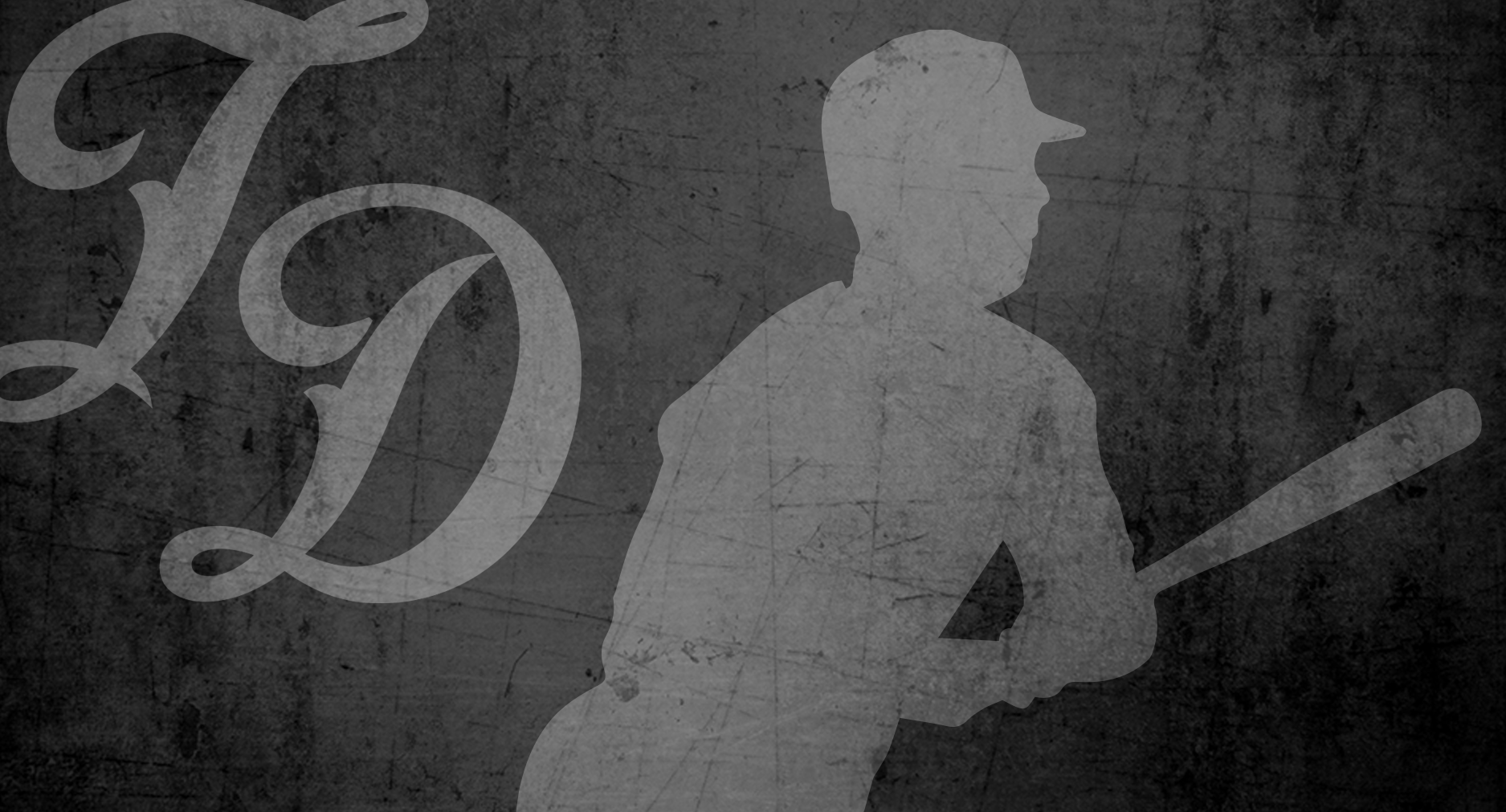 Posts

975

Joined

Last visited
rv78's Achievements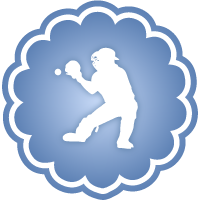 First Round Pick (4/14)
Rare
Recent Badges
1.6k
Reputation
Reason#1, WHY Kepler hasn't been replaced is because the Twins didn't make it a priority. There were plenty of options in Free Agency to sign a BETTER outfielder. Instead they chose to acquire one than is an even worse hitter than Kepler, Joey Gallo. Together they are costing the Twins $19.5M in 2023. That's a lot of money for 2 guys that strike out a ton and hit weak grounders to 2nd base. I would think for $19.5M they could have found 1 outfielder that could be better than both of them combined, (And then use Wallner, Garlick as backups). Reason#2, Kepler would have to be traded and there probably weren't any takers, which is the real proof of what he is worth, (less than his $8.5M), or released which means the Twins would get no return at all and they are not in the habit of eating their bigger contracts for nothing in return.

I find it ironic that the Twins have decided they can't let him play in CF becasue they don't want to lose his offense. Yet they keep and allow Kepler to play mainly for his defense, (because he has become really bad offensively), and they go out and get one of the worst hitters from 2022, Joey Gallo to add to their outfield, which means again they only acquired him for his defense, and they got Taylor who is right-handed, same as Buxton, so a platoon with him doesn't make sense, and again a defense-first type player. But Buxton, who is probably the premier defensive player in all of baseball is not going to be used for defensive purposes, even though he too has become in your own words, "an all or nothing hitter." Based on his past performance I would say the only value that Buxton provides over other outfielders that can hit for decent average and some power is his defense, but the Twins have chosen to throw that value down the toilet in the hopes he doesn't get plunked by a pitch or hurt a knee running the bases. (His last 2 injuries were not from playing defense).

Very possible that he's toast. Done. Won't ever regain his former self or worth as a pitcher. Who's next? Mahle?

79-83 This team will struggle to score runs without Arraez. I seriously think they will miss him more than anyone has anticipated.

hitterscount reacted to a post in a topic: Injury Concerns Are (Sigh) Already Mounting for the Twins

My thoughts exactly. How about a Dobnak or Pagan instead?

No need to worry. All of the eternal optimists here believe the roster will be just fine come opening day. On the other hand there's some of us who believe this team won't amount to much due to the way it is built around injury riddle players who can't even make it through spring training playing part-time, poor offense and a Manager who thinks he can win games by looking at a piece of paper. If the pitching doesn't hold the opposing teams to 3 runs or less this team won't come close to finishing .500.

You have bought into the hype the FO is feeding the fans. New uniforms don't make a winning team. Performance does. Will we see improved hitting? Manufacturing runs? Better base running? Throwing to the correct base? Better managerial decisions? Longer starts by pitchers in the rotation? A long relief pitcher or two to take the pressure off the bullpen? Improved health? The roster is full of players with health issues and Rocco hasn't proven to me that he's learned anything from his past mistakes. I don't drink their Kool-Aid. I want to actually see it happen first.

This team is comprised of icicles. If anyone thinks the regular season will be all hands on deck every day they are fools. They can't even field the regulars for 1 game in spring training due to injuries not completely healed from last year yet or from just being overly cautious. Wasn't the excuse for poor play at the start of the season last year due to a shortened spring training and yet here we are a year later and the regulars aren't playing every day getting primed for the regular season. When they start to fall like dominoes due to injuries again, the FO will have no one to blame but themselves for bringing in and sticking with injury prone players due to the cheaper cost of rostering players like them. When June or July rolls around and half the roster is on the IL they'll only have themselves to blame.

Sounds like you are on the HOPE bandwagon with Buxton. How has it worked so far. Maybe trying something different should be.... trading him for a durable player that can play everyday. Then having 4 different options to "back him up" when he gets hurt wouldn't be a priority and the FO could concentrate on making the entire roster better. Gallo and Taylor were definitely brought in to be options in CF for him. Neither one brings much of anything offensively as I already pointed out. With the additions of those 2 players Gordon, who was the best hitting outfielder the Twins had last year, will get even fewer at bats. "if guys stay healthy, we'll score plenty of runs" How?? Losing Arraez puts the offense in an even deeper hole. Where are the hits going to come from? An outfield of Gallo, Buck/Taylor, and Kepler who can't keep their batting averages above a combined .225? Most of these guys can't put the ball in play much less get a hit. Yes. they'll hit a few HR, mostly solo shots. Rocco doesn't know how to manufacture runs so you can rule that option out. Scoring a few runs won't be "plenty" and most of the time it also won't be enough.

Hope springs eternal for some. The rest of us can see the writing on the wall that has been there for quite some time now. Buxton is a part-time player. Always has been and always will be. Even if he is healthy the plan now is to only let him play defense part-time. Settling for less is not a recipe for success. I hate scheduled rest for any player. There are off days. There is the voice of the player that can let his Manager know if he needs a day off. Is the communication between players and Manager that bad that they can't come to an agreement about this on a daily basis? There is no proof that days off prevent injury. So the Twins have the best defensive outfield in all of baseball. I will believe defense wins championships when it happens. Pitching and clutch hitting wins Championships. If you can't score, saving a run or two per game won't matter. Adding Gallo and Taylor who hit for a combined .210 clip last year does nothing to improve the offense, which was a huge sore spot due to the Twins inability to get a hit when they needed it. So far, in spring training the Twins are leading all of baseball in strikeouts. Doesn't appear they have solved anything offensively by adding the outfielders that they did.

And a lot can be said for taking at bats in this scenario verses real game action against an opponent who is trying to get you out, including being ON THE FIELD for defensive purposes. I've seen the Twins baby their injury prone players for an entire season and it didn't go well. Now they are even doing it in spring training. Let's hope they don't stub their toe entering the stadium on opening day.

It's one thing to bring players along slowly to avoid further set-backs but it is also not good if those players are not ramped up and ready to contribute due to insufficient at bats in spring training. All of which may cost the team potential wins in April. Being ready to play in games that count should take precedent over being cautious. You can be the most cautious person in the world and still have something bad happen. It is better to find out in spring training if they are ready to play than waiting until the first week or two of the season and then have it blow up in your face costing you games on top of it. Quit playing the AAA squad and get the main roster ready for Game 1.

IMO, this is probably one of the best articles written on this site since I started visiting it. A short recap of everything that was said could simply be stated that "you get what you pay for" and the Twins have done that for the last 20 years. Sorry, but sometimes the truth hurts and the Pohlads, St. Peter and the FO of the last 2 decades are the only ones responsible. I can't envision that they don't know these exact numbers now or what they have looked like in the past. It seems they have chosen to ignore them all the while being cheap and instilling in the fanbase that, that is the Twins way, and how it HAS to be done. I think another part that wasn't covered that contributes to the Twins lack of success is the foolish spending of money on players like a Gallo or Kepler that don't produce and on players that are injury prone and only play part-time. I look back to the day when Puckett, Gladden, Hrbek, Gaetti, Brunansky, Viola, and the gang of the late 80's and early 90's and compare them to todays players and all I see now is injury prone non-productive players of which many are over-paid.

This is laughable no matter how you look at it. The FO tells us the bullpen is not a priority yet a couple games into spring training they sign two pitchers that fit their usual criteria, big arms with no control and poor success except for brief stints in their careers. Most of us know that there are issues with the bullpen, mainly Pagan and Megill and they continue to show that the bullpen really isn't a priority by signing has-beens.

You are only partially correct. Analytics says the starters can only go 5 innings tops so Rocco is going with a 4 man rotation since they will only throw about 70-80 pitches per outing. That means one less starter than anyone figured. 12 pitchers and 14 position players. Afterall, when you run out a different lineup everyday you have to have enough position players to move around and keep them uncomfortable playing multiple positions. 2 Catchers (Vazquez, Jeffers) 6 infielders (Kirilloff, Polanco, Correa, Miranda, Farmer, Solano) and 6 outfielders (Gallo, Kepler, Buxton, Larnach, Taylor, Gordon). Add in that Gallo can play 1B. Kirilloff can play OF. Miranda can go 1B. Farmer can play 2B, SS, 3B plus emergency Catcher. Gordon can go 2B, OF, emergency SS. Solano can play 2B, 3B, SS. Yep, Rocco will be living the dream in 2023 as he runs out a different lineup everyday. Ok, seriously 1 of the position players will be odd man out if someone isn;t traded. My guess is Larnach or Kirilloff, depending on who is hitting if they are both healthy.