Posts

2,331

Joined

Last visited
About Oldgoat_MN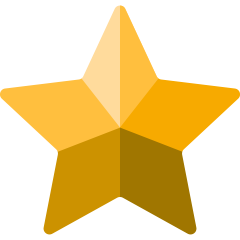 Other
Interests

Baseball, drinking, reading, baseball, drinking,reading,
Recent Profile Visitors
The recent visitors block is disabled and is not being shown to other users.
Oldgoat_MN's Achievements
GCL Twins (5/14)
Rare
Recent Badges
2.5k
Reputation
Whenever I see Wallner identified as a trade chip I wonder what people think of him. 328 MLB players had >=250 PA in 2023. Matt Wallner had a higher OPS (.877) than all but 17 of them. He had a .328 BABIP (higher than all but 60 of these same 328), but that OPS is still impressive. Was that a fluke? Is he going to regress to the point that he's easily and cheaply replaced? Really fun ideas here, but each trade proposal suggested exposes some confidence (or lack thereof) in our current player.

Oldgoat_MN reacted to a post in a topic: Could This Los Angeles Angels Pitcher Be the Next Pablo López?

Oldgoat_MN reacted to a post in a topic: Trends and Takeaways from the Big List of Twins Trade Ideas

Oldgoat_MN reacted to a post in a topic: Trends and Takeaways from the Big List of Twins Trade Ideas

Oldgoat_MN reacted to a post in a topic: Trends and Takeaways from the Big List of Twins Trade Ideas

Not a lot of folks chiming in on the positives of cutting payroll. I suspect they will be more inclined to hope that between Severino & Miranda they can get themselves a 1B that's got some pop in his bat. Also, while I'm not familiar with the skills Austin Martin has for CF this may cause the FO to look more openly towards that being a solution. If both those worked then it would leave more money to add a pitcher. All guesswork. We shall see.

Minny505 reacted to a post in a topic: With TV Rights in Flux, Twins Urge Parents to Explain AM Radio to Young Fans

Read an article with FA salary projections. They were saying Turner would cost about $12M for one year. Same article said Mitch Garver would cost $16M for 2 years. If you were seriously considering Turner as DH you'd be getting better productivity for less with Garver. Those folks who write salary projections don't always math well.

It seemed like they were guessing at what the pitch would be a high percentage of the time. How else could the batter frequently take a fastball over the middle of the plate for strike 3? I know batters look for a particular pitch. I can't believe that means that anything else just will not get swung at. Twins were middle of the pack in 2022. How do they break records the very next year. I don't think it was all Joey Gallo. Very interested in opinions about this. Please share: I'm curious.

There are always some who insist that the season was a failure if you don't win the World Series. I'm not one of them. We went 3-3 in the playoffs. I think this was an important step. Good things are potentially afoot. Fun season. Go Twins!

No question the bats need to come to life. And your point about solid defense is always important, but you make an important distinction. The Astros offense is not one you want to be giving extra outs to. This should be an excellent series. I believe the teams each have strengths the other team doesn't. Fun stuff. Go Twins.!

Ha! This wasn't well received, was it? I gave it a like because I, too, have wondered if the Twins would enjoy showing off their wealth of pitching. It makes perfect sense, though, to start Lopez in game 2. As has been pointed out, he can then pitch a game 5 on regular rest. And yes, Let's do this!

These options will be fun to talk about all winter. Ryan & Ober will be fun conversations to have, as pitchers are the most likely to worry about injuries. As much as I am a fan of Royce, I'd be inclined to visit this next year after a full, injury free year. More expensive? Absolutely. Safer for the team? Yes.

With all the advanced stats they have today I would love to know what the probability % was of getting Bichette out at home was. Can't imagine another shortstop making that play. Simply amazing.

It's from the song 'Banana Boat' made famous by Harry Belafonte. Give it a listen and it won't seem such a mystery.

Onions on a walleye sandwich? If you don't like walleye then order something else.

Launch went 0 for 3 with 3 KS on Sunday, lowering his BA to .213. Not as bad as Luplow's 0 for 5 and being the losing pitcher, but not an ideal finish to the season.