Posts

17,076

Joined

Last visited

Days Won

61
About stringer bell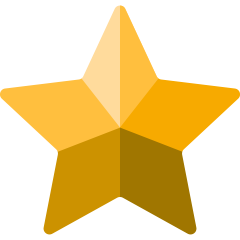 Profile Information
Location:
Biography

A longtime Twins fan. I enjoy good conversation and good arguments about baseball.

Occupation
Other
Interests

Twins Baseball, Golf, Politics, all other sports
Recent Profile Visitors
The recent visitors block is disabled and is not being shown to other users.
stringer bell's Achievements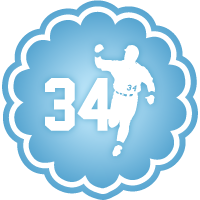 MVP (12/14)
Rare

Rare

Rare
Recent Badges
18k
Reputation
The Twins have had less success than most (IMHO) when taking players off the 40-man roster and trying to keep them in their organization. I'm glad they were able to keep Henriquez and Moran.

I was almost always a viewer, not a listener,, but have heard enough of Provus to know he's a good PBP guy. What I have heard of Atteberry has been fine, maybe a little forced, but he researches what he talks about. I've never been a fan of Gladden's work in the radio booth.

mikelink45 reacted to a post in a topic: Goodbye, Emilio Pagán: Ex-Twins Reliever Signs with Reds in Free Agency

I know, I know, the current Twins 40-man roster isn't going to look the same as the roster when Spring Training starts. There will be free agents added and many of us are speculating that the Twins will make some major league trades, but what we have to work with right now is the current 40-man roster. Here's my view absent any additions: Pitchers (13)--Starters: Pablo López, Chris Paddack, Baily Ober, Joe Ryan, Louie Varland. Relievers: Kody Funderburk, Caleb Thielbar, Jordan Balazovic, Jorge Alcalá, Brock Stewart, Josh Winder, Griffin Jax, Jhoan Duran. Infielders (7)--Royce Lewis, Carlos Correa, Jorge Polanco, Edouard Julien, Alex Kirilloff, Jose Miranda, Kyle Farmer. Outfielders (4)-- Willi Castro, Matt Wallner, Byron Buxton, Max Kepler. Catchers (2)--Ryan Jeffers, Christian Vázquez. Players in St. Paul w/ major league experience: Trevor Larnach, Cole Sands, Brent Headrick, Simeon Woods Richardson. Limbo: Nick Gordon. This roster might compete with most of the AL Central, but would lack depth. An outfielder needs to be added and help for the rotation and the bullpen. From what I have seen so far, I expect the Twins to shop in the lower half of the top fifty free agents (at best) and come away with someone like Giolito, Lugo, Maeda, Flaherty or Wacha at the top end. As far as the center field conundrum, perhaps they'll trade for a capable outfielder who can play center. I've been beating the drum for Dylan Carlson or someone like that.

TopGunn#22 reacted to a post in a topic: 5 Realistic Offseason Moves That Would Set the Twins Up for 2024 Success

Fatbat reacted to a post in a topic: 5 Realistic Offseason Moves That Would Set the Twins Up for 2024 Success

I've been on the Dylan Carlson bus for quite a while. I don't think the Cards would have much, if any, interest in Kyle Farmer at this stage in his career. The Cards have a lot of versatile players and having Farmer as a regular is not something that improves a last-place club significantly. Also, he'll make more than $4M more than Carlson, so the salaries don't really match up. I think the Cardinals would want a young prospect or a closer to mlb live arm (maybe someone like Kalai Rosario). If free agent pitching is crazy expensive, trading for a good starter is probably also going to cost a lot. I don't see picking up Keller for the haul listed and I suspect the Twins are looking for someone they think they can turn into a solid rotation piece, but who isn't highly regarded now (or at least not on the radar of most fans).

DocBauer reacted to a post in a topic: 5 Realistic Offseason Moves That Would Set the Twins Up for 2024 Success

Last year, the Twins essentially used a 12-man pitching staff plus their "long reliever", who went unused for long amounts of time. If they get the same type of starting performances and health from their primary bullpen guys, I could see them taking a flyer on an intriguing arm. IMHO, the Twins have much better position player prospects in the high minors than their pitchers as evidenced by their moves before the Rule V deadline. It wouldn't surprise me if they claim a couple of DFAs when free agents are signed and I wouldn't be at all surprised if they take a chance on an arm in the Rule V. Call it dumpster diving, scratch and dent sales, thrift store pickups, it looks to me like this is the mode the Twins are in at this point.

Lee has played shortstop almost exclusively since signing with the Twins. If Correa suffered a disabling injury, I'm quite confident that Lee would be recalled unless he had showed he was obviously not ready for the majors. As far as a backup for giving Correa a day off (or more), Farmer is fine, but so is Castro. I have speculated that Farmer's role as a backup shortstop has been reduced with Lewis, Castro on the roster and Lee available in St. Paul.

I don't really think there is a crowded 40-man roster at this point. The Twins have 36 spots taken and haven't been linked to any free agents.

Obvious that you aren't a Jeffers fan. Jeffers had a fine season and as a 27-year-old coming off a breakout campaign, it might be reasonable to increase his role…..maybe to catch as much as 100 games. For the record, I've believed in Jeffers as a hitter since his promotion in 2020 I wasn't sure about his defense, but thought he more than held his own in 2023 $10M for Vázquez to catch 60 games? Will he, at 33/34 come back to be an average hitter? I think there's more questions/concerns about Vázquez than Jeffers, but it would be a gamble to go without half of what was a successful tandem next season.

All in all, Pagán might have been a net positive in his two years with the Twins. He takes the ball--it appears that during his entire career he hasn't had a significant injury and missed time. He was well-liked by his teammates and he was effective in 2023. That gets you $16M on the free-agent market I guess. Congratulations to him. Cincinnati and St. Louis are coming to Target Field in 2024 I believe, so we'll be able to see a bunch of former Twins when they visit.

I am "meh" about keeping Vázquez. I do believe he's a sound defensive catcher and that his hitting numbers should trend up a bit, but I don't think he's worth $20M to the Twins in the next two years. The key is that one or both of the two catchers will probably suffer a disabling injury in the coming year, meaning more time for the "other" catcher as well as for the third catcher (Camargo). Would the Twins be all right with Austin Hedges starting 100 games behind the plate? I don't think so. Maybe someone like Caratini would be all right in the alternate catcher role (lifetime .684 OPS, .711 last year), plus he's a switch hitter. From what I can see, he's decent defensively.

I don't hold any extraordinary hope for any of the five listed. However, with bullpen arms, performance can change with little or no change in the pitcher's pitches. In limited work in St. Paul, Sands was verty effective. Headrick had some moments with the Twins and was bounced back and forth between starting and relieving. Woods Richardson finished strong (ish) at St. Paul and pitched all year at 22 years of age.

From a Twins point of view, would the Cardinals now consider trading an outfielder without getting MLB ready pitching back? They've already signed three guys who figure to start the season in the rotation.

To tag on to Ash's comments, since the post season run ended the Twins have subtracted nine pitchers and added zero. They've subtracted five position players but added four from the minor leagues. It would seem that they would be more balanced by subtracting position players--Nick Gordon being option #1. Edit to add: if the club signs three pitchers to get to 39 or four pitchers to get to 40, then Balazovic, Winder, Alcalá and Sands could be in jeopardy. They do have other needs than pitching--right handed hitting corner OF, CF and maybe 1B, so I would expect a roster place or two would go to position players.

stringer bell reacted to a post in a topic: Which Marginal Twins Pitchers Won't Make It Through the Offseason?

If he's healthy, Correa should rebound. He's been a good hitter for too long to forget how to hit and he'll play 90% of 2024 as a 29 year old. If C-4 comes down with a disabling injury, the Twins have Brooks Lee ready to take his place. That's a good situation to be in. With both Gray and Maeda off the board, the Twins may have to make a trade to get another starting pitcher. Finding another Sonny Gray would be the goal.