Posts

6,333

Joined

Last visited
Profile Information
Location:
Biography

Avid Minnesota Twins autograph collector - !

Occupation
Contact Methods
Website URL

http://www.joelthingvall.com
Other
Interests

Movies, Baseball, Theatre, Reading
Rosterman's Achievements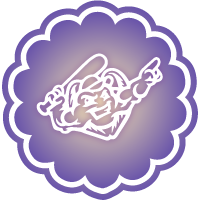 Ft Myers Mighty Mussels (6/14)
Rare

Rare

Rare
Recent Badges
4.1k
Reputation
It is too early to look outside the box. The hope would be that Buxton would return to centerfield, for at least 90+ games in 2024. That would solve a lot of problems. It would mean the Twins wouldn't have to invest in a total replacement centerfielder. Right now, it looks like Castro could fill the bill as the 4th outfielder who could play centerfield. The Twins also have to evaluate if Gordon is a good 4th outfielder (who can't play centerfield or shortstop). Celestino has age on his side, but this will be a make-or-break spring training for him as, I believe, he is out of options. The Twins will likel;y add Keirsey to keep him out of the Rule 5 draft. I'm not sure if he is also eligible to become a minor league free agent if he isn't added. He isn't lights out in his brief AAA stint, so the Twins might try and keep him on the minor league roster. At what point do the Twins make a hard decision on Royce Lewis. If Polanco is retained for 2024, then Julien will also need a place to play, maybe learning further skills at first base, plus a Buxton-free DH spot open for rotation. Is Kirilloff the 1st baseman for the future, and do the Twins need to sign him longterm. Is Lewis at thirdbase. Would he serve the team best in centerfield. Is Austin Martin the real deal and also in need of consideration for a spot on the field, or just the bench. Martin will need a 40-man add and will get it, but will still start 2024 in AAA, no doubt. And where do they play Brooks Lee, come 2025. The Twins are sitting pretty comfortable on inernal options. Sure, they lose 40+ homers with Gallo and Taylor leaving, but Wallner could be an option for the whole season. Lewis and Kirilloff fulltime can make up that difference. Miranda is still an AAA keeper as a backup at third and potentially 1B and should be given every opportunity to remain with the organization. And I would take a minor league free agent flyer on Stevenson again, if terms can be reached. Garlick, probably not. Anyone know why Contreras was released by the Twins?

Sadly for all the Stevenson love, and I am glad the Twins gave him a shot, when they have to add guys back onto the 40-man, he is one of three that are on the bubble, the other two being Floro and Keuchel. All of whom don't fit into long-term Twins plans, sadly. You want speed? Both Castro and Taylor fulfill that role. The next biog question is who plays centerfield, how valuable is it that Gallo could, and what is the status of getting Gordon on the roster. Lopez and Gray are locks. Who is #3? Maeda perhaps. WHo could best work out of the pen? Would Ober fall into that category with Varland for 2-3 innings. In a 3-game first series, who starts Round 2 - would that be Ryan or Ober? The Twins could have the luxury of having 3 (or even 4) lefty arms in the bullpen if they see fit. Just don't push multi-innings out of Keuchel or Headrick if they make the cut.

He needs to heal. Depends on the match-up for series #1. Otherwise, the Twins will see if they can live without him, which is a BIG decision to make. I am more worried about Lewis being available right now. And if the Twins will be making a decision on Gallo vs., say, Wallner.

4 starters and flip a starter for a lefty (say Headrick or, if still with the team, KeauchelThe Twins need their absolute BEST 26 players. They have some wiggle room....go with 3 or 4 starters and replace one with a lefty, perhaps, like Headrick or Keuchel. Buxton prevents the Twins from using the DH for an already over-abundance of players not having a place to play. Plus they have to eliminate two players from the current roster. Bad enough that 60-day IL guys like Brock Stewart, Nick Gordon, Chris Paddack and maybe Jorge Alcala. One has been removed. Are Floro and Stevenson (and even Keuchel) up for the waiver wire? Not to mention getting Gallo back onto the team. Again, BEST 26, as they match up against your opponents. You can add arms and switch out bats from series-to-series, right?

If we had Steer on the roster, we probably wouldn't have Julien, and CES would probably still be playing in Wichita, knowing the Twins. At the beginning of the season, the Twins planned for Solano and Gallo to hold first base. They got Farmer as a shortstop, and then backup when they signed Correa. They fully expected Polanco to be back, and Miranda to be holding down third. My, how things can change. Of course we all expected Buxton to be in centerfield and Taylor as the 4th outfielder and Castro in the minors. It ended up being a sweet deal for the Reds. The only the Twins can salvage, if they wish, is to resign Mahle to a contract similar to Paddack. And, at some point, everyone is going to yell at the Twins about Petty!

At this point, why? If Taylor comes back, why tie up DH with Buxton. WHat would be his contribution to the post-season, in reality?

Wondering who from St. Paul need consideration for the Twins 40-man. Kiersey? Prato? Williams? Camargo? Austin Martin, for sure. Do the Twins keep Enlow or let him walk as a minor league free agent? Bechtold and Heilman keepers? Severino, do the Twins take the chance of losing him?

With the possible return of Kepler, it doesn't look like he brings anything special to the outfield. The Twins will probably add Keirsey to the 40-man, and if they feel Celestino and Gordon should also stay around, it is getting pretty crowded out there. And who knows if Kirilloff will be the first baseman, or if the Twins do need to find a place for Julien in the long run (not to mention what to do about Miranda). Yep, Larnach could be bundled with a prospect or two for a solid relief pitcher or middle rotation arm, perhaps. If teams feel the Twins high draftee shows promise. If the Twins are giving up on him, though, do we jsut try and rebuild his worth?

Okay, the Twins currently have Gallo, Taylor and Buxton on the short-term IL. One can expect Taylor and Gallo returning to the Twins. Of further note is that Stewart, Paddack, Alcala and Gordon are all on rehab assignments and MIGHT just need to be added back on the 40-man roster if they are activated, a couple having dates that they will have to be activated and decisions made. Which means besides finding space for them on the 28-man roster, the Twins also have to find space for them on the 40-man roster, with 3-4 names going away. Most likely Stevenson, Floro and Ludlow could be cut and gone. Not sure who else the Twins might care to paret with - Celestino, Henriquez, Woods Richardson, headrick. I'm not really seeing that. But I do see Headrick, possibly Winder and or Varland, getting sent to the soon non-existant minor leagues. But still kept in the wings (or maybe still travelling with the team) with possibly playoff shuffle. The questions are Gordon. Would you swap out Wallner for Gordon? Or Castro? Do you WANT to see anything from Gordon, or has he been replaced by Farmer and Castro. Are minor league names like Prato, Heilman and Martin making him expendable? The Twins could possibly 60-day IL Buxton if they don't see him returning. Or maybe finally cut loose Gallo. Wallner seems ahead of Larnach now in the outfield pecking order that won't have a cenetrfielder come season's end, really. Unless we do consider that the Twins will keep the young Celestino, whom Rocco in all of his switching out players in every game couldn't even give the poor guy an inning of 2023 play. Always a pain when long-term IL guys come back and force, basically, a double roster move. Right now, I would like to trust a return of Paddack, Stewart and maybe Alcala ove Headrick and Floro. Would I like to see Moran also be added back into the mix? A lefty arm in the playoffs is a precious thing, especially if you don't need a five-man rotation and don't see Keuchel as a bullpen option. And who would argue for Ober over Madea as the #4 playoff starter!

Luplow and Stevenson are most likely toast if the Twins have to add back any of the 60-day IL guys. Taylor will be the centerfielder when he returns. Gallo will stay in the mix. Buxton is the one that creates a roster problem where someone has to go if and when he returns. Not to mention if it is worthwhile to throw Gordon into the mix for whatever reason. Yes, Wallner is on the bubble. But Floro is also on the bubble on the pitching end. If Stewart, Paddack and Alcala come back, three names have to come off the 40-man roster promptly. If it is any of the prospects, say bye-bye.

If he is willing, I would love Keuchel in the pen, gioving 2-3 strong innings complimenting a right-handed starter. I would also like to see the Twin elevate Moran back in, repalcing Headrick, to give the Twins four lefties in the pen. Do we bring back Ober, or trust Maeda. Who mkakes the playoff roster as an additional long guy, then. Varland? Winder? Balazovic? I want to see Stewart, Alcala and even Paddack gives us 3-5 outings to see what they still can contribute. Possible?

Where Buxton plays (and if) remains the elephant in the room. Without Buxton in enter, the Twins need a centerfielder, for at least anotehr season. At one point, letting Polanco and Kepler walk seemed to be the norm for the end of the season. Both fought injuries and showed little trade interest. But now that both are back, their trade stock has increased. They can remain a stopgap going into spring training, or perhaps be packaged before that to a team in need, along with a prospect or two, for a piece the Twins may need. What are the Twins real needs going into the off-season? Probably possibly another mainline starting arm. Better to trade than play the free agent market? Of course, I do expect the Twins will make a qualifying offer to Gray. They might try and resign Maeda (let's wait a little, please) and maybe even Mahle (not a factor for 2024). The Twins could also seek out a top flight bullpen arm or two in trade. I'm seeing the Twins fielding the following 12 come next season: Jeffers/Vasquez, Kirilloff/Polanco/Correa/Lewis, Kepler/Buxton/Wallner. The bench will include Castro, Julien, Farmer. The Twins still have Celestino, Larnach, Miranda, Gordon on the 40-man. And will probably add Camargo, Martin, Severino and have to think about folks like WIlliams, Prato, Bechtold, Heilman, Keirsey. The only pitcher under consideration remains Enlow. You can argue the need for another right-handed bat and no need for three (or four) extra infield guys. But the Twins have names to play with. But ia all boils down to Buxton, and beyond. Where does Buxton play. Also, Correa. Does he move rom shortstop sooner rather than later (to make way for, say, Lee). And where does that throw a musical chair rotation of infielders. Kepler and Polanco both now are worth the $10-or-so million, and might actually be worth a look by other teams, who might even think of extending them...something the Twins should probably avoid.

Still young enough that the Twins can afford to 40-man him and play him at St. Paul next year, at first abse and third base. What disappointed me msot about this seson was that he was working out with Correa in the off-season, which was supposed to be a good thng. But both players ended up just...bad. The Twins still have a question about who is on first. Looks like they will be bringing back Polanco for 2024, which means Julian moves to first/DH. Kirilloff may get a couplke of weeks of games to see if he is consistent with his earlier numbers this season. But will he be the first baseman of the future, or a guy who rotates between 1B/OF/DH. Besides Miranda, who wasn't expected to stay at third anyways with Lewis and Lee and Martin and Correa and whomever else fighting for infield jobs in 2025 and beyond, the Twins other choice is Sabato, who is still a year at AAA away from even being considered roster fodder, and possibly even two years if he can avoid the Rule 5 this year. I picture the Twins adding Chris WIlliams to the roster, also a first base (and catcher and elsewhere consideration) in place of Solano for next season. But we will see. There is the chance the Twins might just cut Miranda. He will be on the bubble as someone to remove from the roster if they sign a free-agent. I expect the Twins will offer him a decent contract which might make it less enticing for someone to grab him if he is removed from the 40-man. Opps, almost forgot that there is someone named Yennier Severino that might need to be a Twin.

Nope, better that he gave the Twins what he did at the major league level than toiling all season at St. Paul and making only a couple of starts. The Twins can now pencil him in as a surething in 2024 and push him towards 150+ innings.

we can cycle more people thru DH, if necessary. Or, at somepoint, make movement towards a fulltime centerfielder. And what will be the future of Correa. At what point does he move from shortstop to..where. Third base? Second abse?