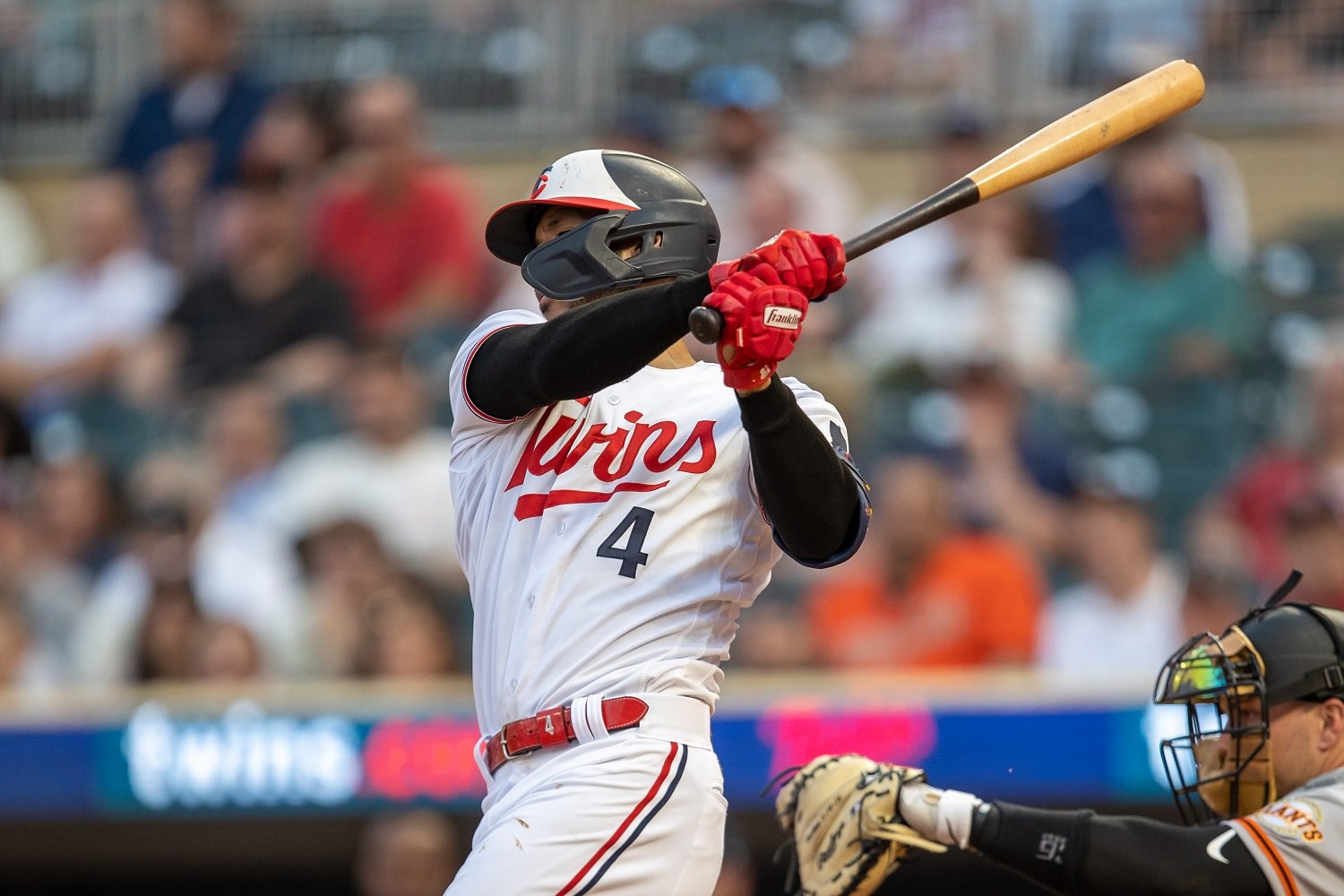 Image courtesy of Jesse Johnson-USA TODAY Sports
I don't think you'd find anyone more disappointed in his 94 OPS+ than Carlos Correa. As we have seen during his time with the Twins, he is an analytical player and absolutely knows his numbers. Manager Rocco Baldelli needs more, teammate Byron Buxton needs more, and the Minnesota Twins as a whole need more.
When April ended, Correa owned an abysmal .634 OPS. He was just two points north of the Mendoza line, and while his play in the field helped to mask some of his offensive woes, this wasn't the production anyone signed up for. Not surprisingly though, Correa never should have been fazed.
As May wraps up, Correa has begun to turn a corner. He's not lighting the world on fire but a .232/.337/.439 slash line puts him well above league average. In just his last 14 games coming into Monday's action, Correa has hit a new gear. He has an .874 OPS in that span and has racked up six doubles while locking in at the plate to the tune of a 15/11 K/BB.
With more than 3,500 at-bats under his belt at this level, Correa has essentially seen it all. Knowing his numbers, it's also likely not a surprise to him that a slow start could happen. April and March are statistically his worst months, even though he spent most of his career playing in the warmth of Houston, Texas. With a .787 OPS to start the season over the duration of his career, he's needed to wait into the summer months for an uptick to take place.
May has often been better with an .842 career OPS during the second month, but June has always been his launching pad. A .969 OPS during June is easily the best calendar turn every season, and building up towards that as he has this year should have Minnesota fans excited about what may come next.
A season ago, Correa posted an ugly .633 OPS before May only to jump up to an .884 OPS in May and go bonkers with a 1.012 mark in June. He was equally bad to start this year and hasn't quite been as good in May, but June is coming.
The Twins need some heavy lifting from their superstar, and the calendar presents an opportunity for it to come at the most important time. Facing Cleveland, Tampa Bay, Toronto, Milwaukee, and Atlanta all during June, the Twins will have their hands full. Looking to keep the rest of the AL Central at bay, the turnaround for a lineup needing it can come through the bat of Correa.
Arguing against the Twins trading Luis Arraez for Pablo Lopez this offseason doesn't impact much on the field for this lineup. Joe Ryan and Sonny Gray have helped to make Baldelli's staff one of the best in baseball, and a lineup capable of supporting them is already in place. It should be a matter of when, not if, they turn it around and Correa can lead that charge.
There is no denying that the Twins swing and miss too much. They've stunk with the bases loaded, and they have left opportunity unanswered more times than they'd like to count. Still, the ability for this collection to go on a run seems apparent, and Correa executing in his favorite month can be a catalyst for that.
It hasn't been a great start to the week facing his former Houston teammates, but Correa gets to flip the calendar and can remind himself that June is here. No one across the organization wanted to see Correa paid only for him to slump. Everyone involved has seen this play out before though, and now we'll get a look at where things go from here with warmer weather coming.