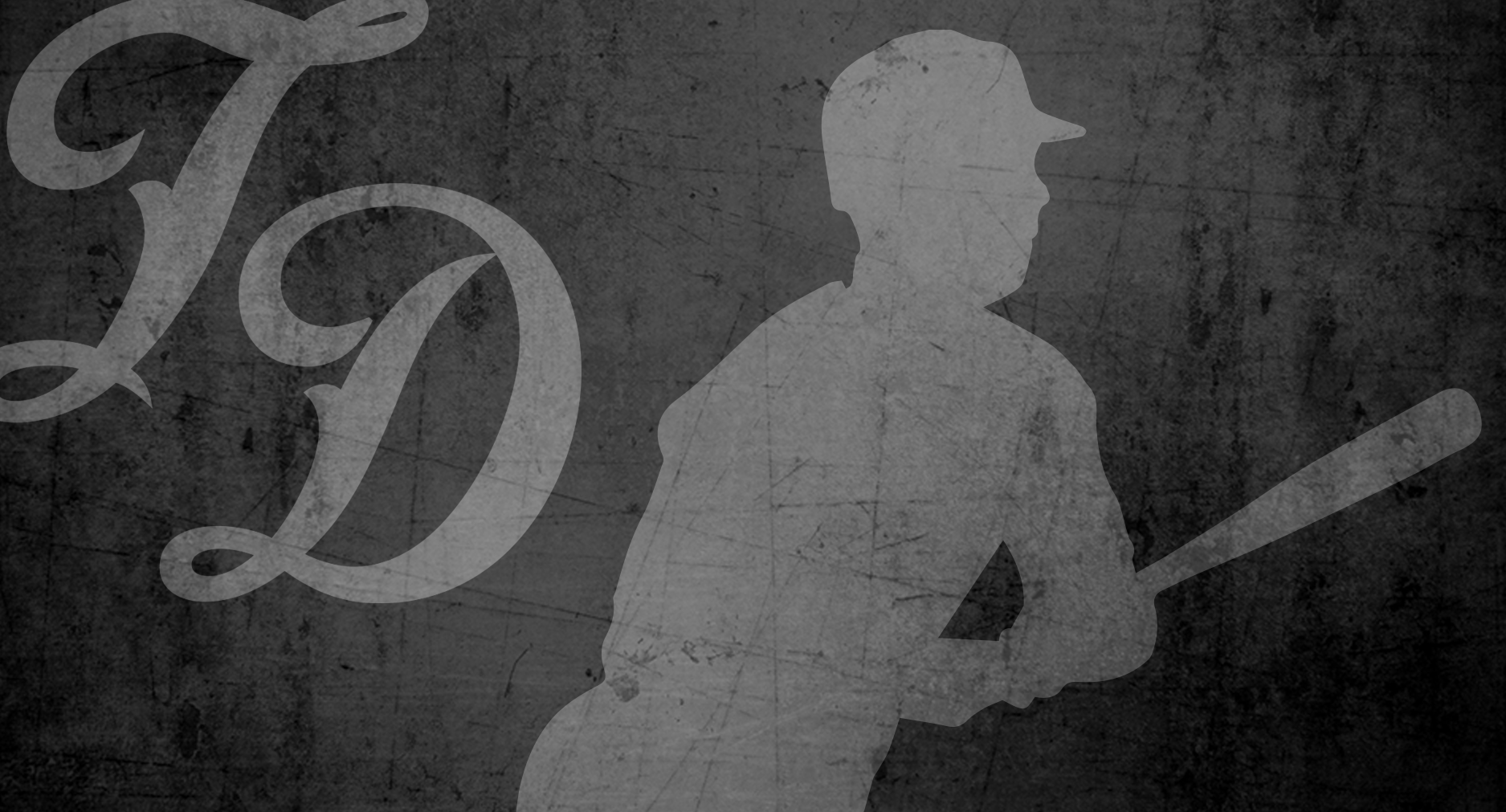 Posts

3,387

Joined

Last visited

Days Won

1
Brandon's Achievements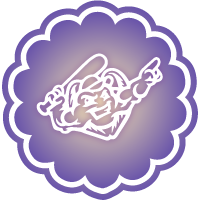 Ft Myers Mighty Mussels (6/14)
Rare

Rare

Rare
Recent Badges
2.5k
Reputation
Cody Schoenmann reacted to a post in a topic: Past Postseason Performances from the Twins Projected Playoff 26-man Roster

Brandon reacted to a comment on a blog entry: Are We Getting Enough Talent From our Drafts during Falvey's Tenure?

You should add a section for possible injury replacements. That way you can profile players like Ober and Keuchel and Gallo or anyone else who could end up playing a role of some kind during a long playoff run.

Enlow was essentially our 1rst round Starting Pitcher draft pick that draft. He seems stalled in AAA. I hope he makes it up at some point and does well. I was trying to think of the other players we were considering at #1 in the draft to see how they did. Does anyone here remember?

We can still win 90 games by going 9-0 the rest of the way. ok that's not going to happen but with today's win we are guaranteed not to have a losing record. I hope we make it to at least 87 wins.

I think the 2019 Yankees are the only team with 13 players with double digit homeruns.

DocBauer reacted to a comment on a blog entry: Are We Getting Enough Talent From our Drafts during Falvey's Tenure?

Fatbat reacted to a comment on a blog entry: Are We Getting Enough Talent From our Drafts during Falvey's Tenure?

Fatbat reacted to a comment on a blog entry: Are We Getting Enough Talent From our Drafts during Falvey's Tenure?

Fatbat reacted to a blog entry: Are We Getting Enough Talent From our Drafts during Falvey's Tenure?

Daniel Blegen reacted to a comment on a blog entry: Are We Getting Enough Talent From our Drafts during Falvey's Tenure?

https://www.mlbtraderumors.com/2023/09/twins-designate-jordan-luplow-for-assignment.html

12 games left. 6 at SS with 3 at DH and 3 on the bench. Seems legit.

Brandon reacted to a post in a topic: The Twins' Playoff Odds, and the Week Ahead in the AL Central and Wild Card Races

Not since the international class of 2009. Hopefully they fix the area where development is going wrong and start developing more players from International signings. I know we are signing highly rated players so the problem is in development. Maybe at low A and Rookie League levels the coaching isn't reaching those players properly. I don't know.

Brandon reacted to a comment on a blog entry: Are We Getting Enough Talent From our Drafts during Falvey's Tenure?

I guess that's why Andy MacPhail said 2-3 players meaning 2.5 players which is a full 1.0 player per year on average higher than the national average. Which gives the team half its 25/26 man roster every 5 years with the rest coming from Extensions, Free Agency, Waivers, Trades and so on. Developing players is the lowest cost for player acquisition especially if more are developed without increasing spending.

If we are able to produce more than the 2-3 regular players on an annual basis it will make it easier for us to let players go as they approach free agency which will help keep payroll in check. How many players should we be able to produce on an annual basis? 3? 4? 5? obviously it will fluctuate some from year to year. But the goal should be to produce 10-15 regulars every 5 years. Again if we are producing 15-20 regulars then we have players to trade and the payroll costs will be able to stay down as we move on from players as they approach free agency. The Twins will probably put more money into scouting as they get more efficient at this type of player acquisition,

Who is going to pitch the 15th inning of a 16 inning marathon game the day after the pen pitches 5 innings to close out a close win????? We need contingency for these things.

Andy MacPhail, a former Twins GM who helped construct the 87 and 91 World Series Teams once said his goal was to promote 2-3 players per season up to the majors to fill roles on the team. A good farm system can do that. So, with that in mind let's review the previous drafts in the Falvey era, not to grade them but to see how Falvey. Levine and company are doing in developing 2-3 starters/ regulars (or really players who can stay on the roster all year including bench and relievers) a year. Below the starters I will include several who at least played a role of some kind and list if anyone else still has a chance to make it to the show. Let me know if I forget someone. I am not the draft hound as others here. 2017: was their first draft year and the players who are starters include: 3B Royce Lewis OF/DH Brent Rooker SP Bailey Ober And that is pretty much it. There are others who may still make it up for a role including Blaine Enlow, Mark Contreras, Calvin Faucher is with the Rays, and maybe Andrew Bechtold This draft is a success as Ober and Lewis are a big part of the team now and moving forward. 2018: has many potential role players or players who can carve out niches but there are some who start for the Twins and others who contribute. C Ryan Jeffers OF Trevor Larnarch RP Cole Sands RP Josh Winder RP Kody Funderburk The jury is still out on Larnarch. Cole Sands and Josh Winder are likely to be 7th and 8th man on relief pitching with the potential to get better. Kody Funderburk is just getting started but is off to a nice start and looks promising. In terms of others who may make it up at some point include DaShawn Keirsey Jr., Chris Williams, Austin Schulfer This draft needs a little more time to be judged. Jeffers is a starter and Larnarch should be. If Kody Funderburk becomes a solid reliever and we get some innings 20-50 from Winder and Sands in the pen in each of the next 2 seasons I would rate this draft as solid. 2019: we had the misfortune of drafting Keoni Cavaco in the first round which set the draft performance back quite a bit. But it looks like we still did well in this draft. Matt Wallner (also drafted by the Twins in 32nd round in 2016) Spencer Steer Eduouard Julien Louie Varland Inn addition to these guys Casey Legumina who we trade to the Reds for Farmer, Sawyer Gibson-Long who we traded to Detroit for Fulmer just made his major league debut and Brent Headrick pitched over 20 innings up here this season and is on the shuttle with Josh Winder and Cole Sands as the 7th and 8th relievers Alex Isola is a solid hitting C prospect in AA and Matt Canterino is a top pitching prospect who is injured. I gotta say this was a great draft for them. 2020: was a lost season and while we only drafted 5 players, we do have 3 prospects from this draft. Alerick Soularie in AA, Kala'I Rosario in A+, and Marco Raya. I would rate this draft a success if one player makes it up and is a starter. The best bet is Raya if he can stay healthy. 2021: We traded our first 4 picks from the 2021 draft to be more competitive last year. Petty for Sonny Gray, Christian Encarnacion-Strand and Steve Hajjar were included in the trade for Mahle, and Cade Povich was included in the trade for Lopez from Baltimore. Festa is in AAA and is getting close to an opportunity at some point next season. Christina Strand is now up with Cincinnati, Povich was in AA with a high strikeout rate. Jaylin Nolin is a top prospect and Noah Miller is already a major league ready defensive specialist if he can learn to hit at all so he can at least be a solid bench player. I would say there are lots of depth players in this draft outside of Encarnacion-Strand if we get a few of them to contribute this can be a good draft. 2022: is too early to grade as is 2023 but there are many prospects from the 2022 draft who did well in their first full minor league season including Brooks Lee who made it to AAA and Tanner Schobel in AA. And the Twins were voted as having one of the top three drafts in terms of talent acquired in the draft in 2023. Overall, the Twins have consistently done a good job of developing players for the major leagues under Falvey. I think the surprise is that they have not drafted and developed very much pitching, but have drafted many good hitters, who they developed for the lineup or trade. I do see many promising starting pitchers down in A and A+ ball so it will be fun to see how that translates as they pitch at more advanced levels next year and so on. I would rate the 2017 draft, 2019 draft, with 2022 and 2023 drafts looking to join them as the most successful and the 2018 draft is on the cusp. 2020 is an incomplete as COVID torpedoed the season. The success of the 2021 draft will be determined by players no longer in the organization. Do you feel like the Twins in the Falvey era are succeeding in drafting and developing players to contribute at the major leagues?

Rocco is channeling his inner Jim Dwyer. (Former Twin who was at one point all time pinch hitter with the most hits as a pinch hitter).

There are 13 games left. So if he could get 65 AB with 9 XBH and 15 RBI with a few other counting stats or something close to this I can see him being runner up . Being in the headlines often is the key for his chances. But I think he would still be 2nd to Gunnar Henderson. Boston's 1B is out the rest of the season. Diaz doesn't walk but has a shiny 20+ HR, and Jung does as well. maybe 2 or 3 more grand slams will make the difference. But I think he would need close to 400 AB to be in serious contention for the award. This is a decent rookie class. I like Julien's chances better with a good hot streak to close out the season. I. Terms of getting 2nd place not first.

So far 2019 draft class is their best draft. I'll say more soon.