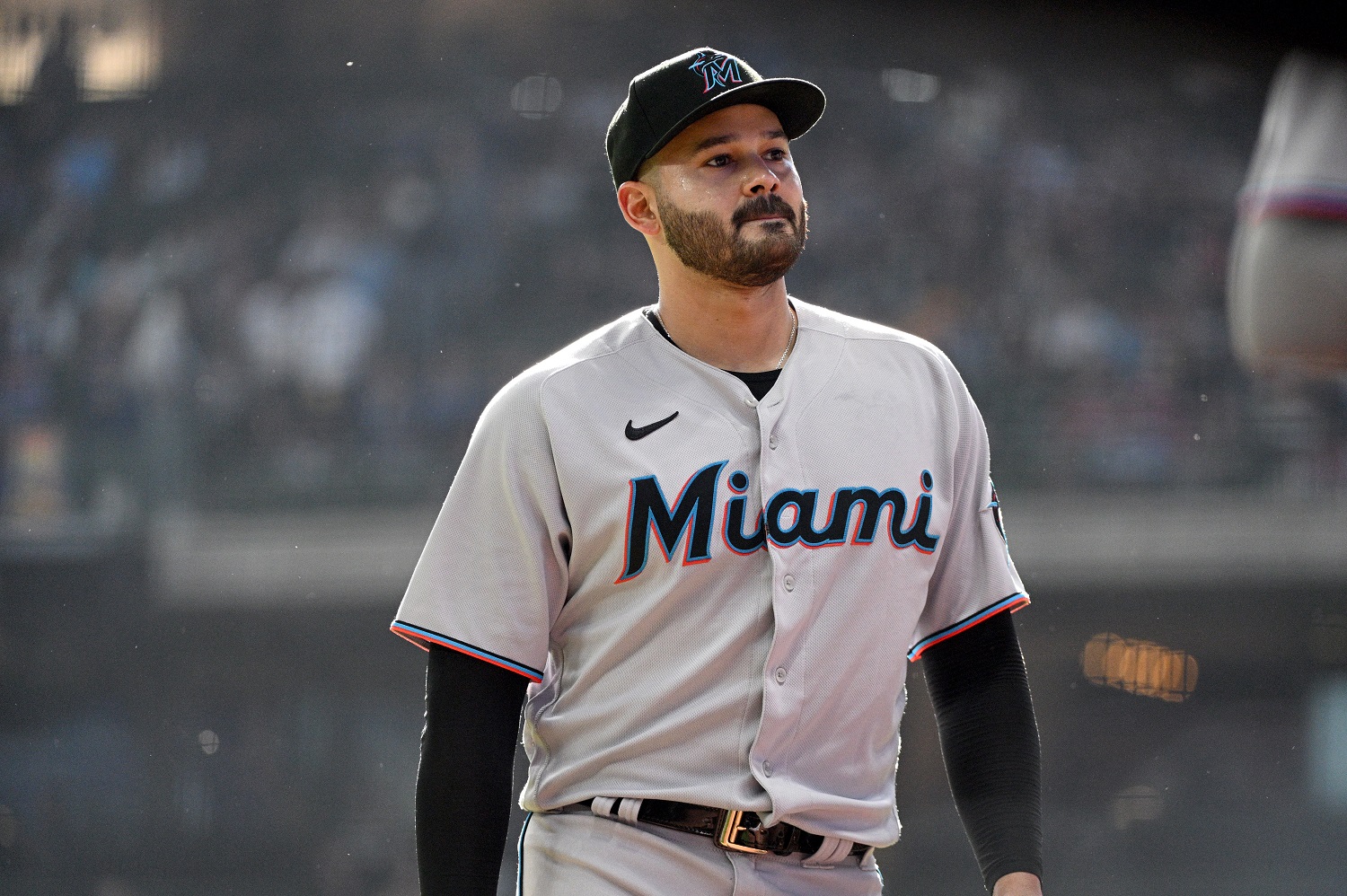 Image courtesy of Michael McLoone-USA TODAY Sports
It's not exactly a bad thing that the Twins will be looking to usher in a new look given they are coming off back-to-back seasons missing the postseason. Last year, the club was decimated by injuries and the year prior, performance left plenty to be desired. Neither of those teams truly had an identity, and it's something Rocco Baldelli would probably prefer they get back to.
If you're hoping that Joey Gallo's signing means Minnesota will blast bombas once again, you're likely to be disappointed. Sure, the Twins are hoping he can find his swing, but there is positional flexibility and defense to fall back on for the slugger. Carlos Correa returns at shortstop, and while he can manage the lumber, his game is an all around one as well.
Nelson Cruz is going to moonlight as a baseball player for the San Diego Padres, and Miguel Sano is still unemployed. The Bomba Squad was a one-time thing, and looking at this roster, the Twins want their strength to be pitching.
Luis Arraez was sent to the Miami Marlins for Pablo Lopez, not because the pitcher is an ace, but because he lengthens the starting rotation. Sonny Gray has looked the part of a top arm when healthy, and Tyler Mahle could be more than ready to break out if he's healthy. Kenta Maeda has previously competed for a Cy Young award, and last year's Opening Day starter in Joe Ryan may be slated to bring up the rear of the rotation.
For the first time in quite a while, the Twins rotation is where much of the investment has been made. Yes, there isn't a massive free agent contract in the group, but prospect capital such as Chase Petty, Spencer Steer, and Christian Encarnacion-Strand were all utilized to acquire it. Moving on from Arraez wasn't an easy choice, but the lineup has enough potential to withstand that sort of blow.
You can bet that Baldelli is not hoping to win every game 2-1, but this shouldn't be a Twins team that needs five runs in order to hold things down. Last season, the difference between scoring three or more runs was drastic, and the hope is that tweaks to the defense can help as well. The outfield may be able to lay claim as baseball's best defensively, and that will only further help whoever is on the mound.
Bringing back Correa at shortstop was a must, and while Jorge Polanco is not great in the field, Jose Miranda should be better at the hot corner with Alex Kirilloff possessing Gold Glove ability at first base. Fielding will continue to be an area the Twins look to improve in an effort to help the entire pitching staff.
Down the stretch last season, the Twins bullpen made significant strides. Jhoan Duran got all of the praise, but Griffin Jax has emerged as a force, and Jorge Lopez returning to his All-Star form would be a massive high-leverage boost.
Both in the starting rotation and the bullpen, Pete Maki is going to feel confident running arms to the mound. Derek Falvey became synonymous with pitching when working within the Cleveland Guardians organization. This may be the first time since he has been with Minnesota where he can feel confident in what the group on the mound has been built as.
Not every team is going to have an ace, and although the Twins still don't, they have as good of a group as anyone could hope for. There are different styles that will trot to the mound, but it would not be at all surprising to see that Twins have the best staff, top to bottom, in the division. Start thinking of nicknames if you must, but this group is going to rely on pitching and defense.