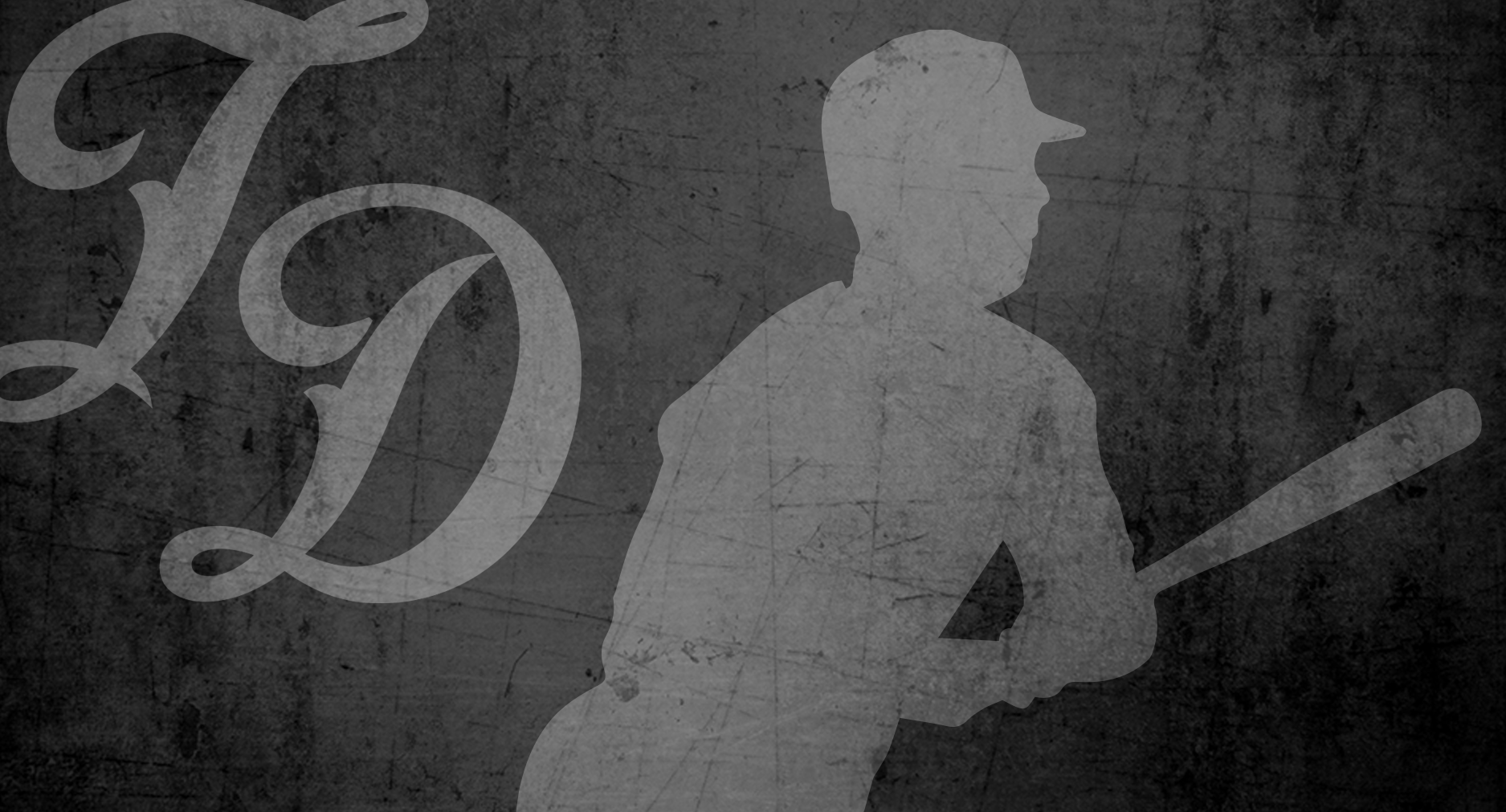 RaoulDuke
Verified Member
Posts

358

Joined

Last visited
RaoulDuke's Achievements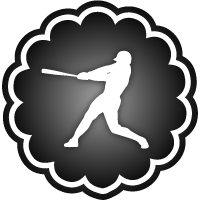 Draft Eligible (3/14)
Rare
Recent Badges
623
Reputation
The ceiling is very high, but the floor is much lower than many real championship teams. Buxton/ Correa/ Lewis is insane in fairy world where **** actually goes right. That being said reality has not been kind and all 3 have suffered extensively with injuries. I like last years model of hoping they stay healthy while succeeding with pitching. Focus assets on improving the 2/3 spots in the rotation. Focus on the rotation and trade a hitter to solidify a number 2. Julien/ Lewis/ Lee/ Rodriguez represent some real future building blocks that could be very valuable in acquiring a good starter.

Good for Kenta, glad he got paid. I enjoyed his contributions as a Twin. I loved him in the covid year, watching him eat people alive with the bugs bunny stuff and 90-92. Real shame he had such injury problems, but it was not a shocker. He was never a full season workhorse, even in the good years LA shifted him to the pen later in the year/ playoffs. Coming back from TJ he got gifted a whole off season of clean health to build back up and regain form. He certainly had flashes of his old self and some stretches where he looked good, but also had plenty of questionable outings as well. I hope he does well, the contract is higher than I would have liked but that got him secured early in the off season for Detroit. I think he is a good bet to be a decent 4th starter, with the upside of flashing as a 3 if things go really well. However his innings will have to be severely controlled to keep him healthy and available.

I really really liked watching Cortes when he was on his good streak with NY, just a fun quirky lefty changing arm slots and messing with everyone's timing. Reminded me of the super Kenta covid season. That being said, getting by in the low 90s with timing and quirks is a tight rope to walk. He may well be more a back end arm than the force he was in 21/22. Pablo Lopez had real + stuff to realize, Cortes could potentially be quirky again. I would be excited to see him acquired cheap to see what the Twins pitching lab could get out of him but I wouldn't spend a good prospect on it. Maybe Kepler on his expiring plus maybe a low minors arm is an interesting fit because of the years of control on Cortes.

Ya if someone wants to value Ryan that high I could be real interested in trading him.

RaoulDuke reacted to a post in a topic: Elite Starting Pitchers Up for Grabs; Brewers Liquidating Roster?

Hard no on Anderson, zero interest. No on Giolito unless he is a cheap vet back end of the rotation add, he is not as bad as he was last year for sure but he also is not as good as he was at his peak. He used to get so much use out of the high changeup, a ****** pitch that no one was looking for to be thrown intentionally. Hendriks would be cool because of the history but I can't remember a club signing a free agent reliever to a "get better from tj" multiyear contract yet. I think that play works better for starters you can get excess value from. They would never trade him to us but I would like to see what this pitching lab could do with Cease.

There is a ton of collective blame to go around. Wallner/ Kepler/ Jeffers/ Taylor/ Solano/ Kirilloff/ Castro all struggled. Polanco had one big hit/ Lewis cranked some homers but was over matched in a lot of other at bats/ Julien worked walks and hit but struggled on the bases. Really the only solid performer on offense was Correa. Riding Lewis in the 3rd spot was dumb, it should have been Correa. Multiple potential rallies ended with the man with 60+ post season rbis on deck in favor of a rookie and Kepler. Sonny Gray had a great year but benefited from a lot of luck and it finally blew up in his face at the worst time. The pen was mostly a real positive outside of Thielbar blowing a game and Maeda/ Ober giving up some in mop up duty. Gold stars to Lopez/ Correa/ Duran/ Jax. Silver stars to Lewis/ Julien/ Pagan/ Paddack/ Taylor (for his defense).

HokieRif reacted to a post in a topic: Astros 9, Twins 1: Alvarez, Abreu and the Astros Deflate Target Field, Twins Face Elimination Wednesday

Hashim reacted to a post in a topic: Astros 9, Twins 1: Alvarez, Abreu and the Astros Deflate Target Field, Twins Face Elimination Wednesday

glunn reacted to a post in a topic: Astros 9, Twins 1: Alvarez, Abreu and the Astros Deflate Target Field, Twins Face Elimination Wednesday

Big letdown after the big win in Houston. Bats gotta show up with RISP, no way should a starter issue 5 walks and no runs. As good of a year as Gray has had he has also walked a tight rope a lot, and it finally bit him. Swap Correa and Lewis in the order, it was tough to see Lewis kill a couple rallies with Correa waiting right there. AK has looked real bad, I might start Solano but then again Urquidy is a guy he should be able to hit. For the love of all things good stop pitching to Alvarez, let him swing at crap if he wants to or walk to first.

RaoulDuke reacted to a post in a topic: Astros 9, Twins 1: Alvarez, Abreu and the Astros Deflate Target Field, Twins Face Elimination Wednesday

To me Royce played the biggest role in breaking the streak, all the setbacks and hurdles but he just comes up and hits the floor running. He turned the offense around mid season, just took the reigns as a rookie and ran with it. Obviously the grand slams are not sustainable but the clutch hitting and the attitude are. Its nebulous and everyone contributes, the starting pitching is by far the best it has been, the pen is a weapon, the bench contains a lot of pinch hitting/ running opportunities, ect. But Royce Lewis embodies the streak so well as a top prospect that dealt with multiple injuries plus the lost covid year, now the hamstring right as the playoffs happen. He still keeps coming back every time and producing like he was never away, he plays with an intensity. He was the offense in the streak breaking game, 2nd game he had them scared and pitching around him. Royce Lewis is the ****ing man, and he is a Twin. Bring on the Lewis/ Correa/ Lee/ Kiriloff infield.

Shifting starters to relief is a nice luxury to have. The pen still worries me the most out of anything in the playoffs though. They need Stewart to be the beast he was before injury, Jax/ Pagan/ Thielbar all have question marks and don't inspire great confidence as a bridge to Duran. Varland has looked very good letting it fly for an inning, Maeda has a track record of success doing so as well. I would expect them to be used in that setup mix and not necessarily as long guys. Duran/ Stewart is your big 2 then Thielbar/ Pagan/ Varland/ Jax are your one inning guys. Maeda is a hybrid, Paddack is the long guy and Funderburk is the mop up or early loogy.

Gotta beat good teams if you want to advance in the post season. That being said give me the Rangers and that weak pen so they can at least get the curse monkey off their backs. Valdez/ Verlander is a real formidable 1-2, Lopez/ Gray are by far the best we have trotted out but neither is a clear favorite.

adjacent reacted to a post in a topic: Starting to look like standing pat at the deadline was the right strategy

I think I want the Rangers? Real ace (albeit an old one) and a real offense but the pen is real suspect. Blue Jays and Seattle are also about even matchups. Houston we played tough regular season but they are a seasoned post season team. Rays seem to have our number, along with Atlanta they were the teams that clearly outclassed them in the regular season.

I am ok with them not adding anything big at the deadline, but not adding a reliever still looks suspect to me. Duran is awesome, Theilbar is great vs lefties and decent vs righties, Pagan has had a good year but I still have ptsd from him, Jax has been streaky. They are putting a lot of weight on Maeda being good, Varland transitioning well quickly, and Stewart getting healthy and right in time.

Twins should, and I think would, be happy to spend a bit to add Moore or Lopez. Maybe Moore's price tag scares off some we have a chance teams. Giolito might be an interesting gamble for the pen, he hasn't been great and won't be thrilled with a pen role but if he just lets it fly for an inning or two???? Lefty masher could certainly be upgraded as well. Luplow has been ok, and most of these guys are somewhere in that range of player, but why not take a chance if they think its an upgrade. Price shouldn't be a factor its not like they are in the luxury tax range, hopefully a useful player or two drops to them.

Lewis/ Julien/ Wallner all near 900 ops, carrying this offense. So cool to watch, if the vets can consistently show up it can be a competitive lineup. Duran is worrying me a tad bit, they need to get him some rest but then Pagan or Jax is your closer for a week which is far from ideal.

RaoulDuke reacted to a post in a topic: Rumor: Angels Reportedly Considering Ohtani Trade, A Reversal From Last Week

RaoulDuke reacted to a post in a topic: Rumor: Angels Reportedly Considering Ohtani Trade, A Reversal From Last Week

RaoulDuke reacted to a post in a topic: Buxton can run like a flash on the base path but can't play right field?

Trades always come with risks. Trading a guy getting his first big contract is always scary in both possible positives and negatives, that is a major asset. Martin/ SWR was a good return prospect capital wise but both had question marks, Berrios was a good young arm that had showed results going into his first big contract phase but had question marks. Our return hasn't worked out so far and looks in real jeopardy to, but at the same time I wouldn't want to be paying Berrios the contract they are. He is a 3 at best because he fluctuates between 2 and 4 stuff. Glad to see he is doing better this year but that first year of the Jays contract had to real disappointing for all involved. I am not sure anyone won this trade, could still change dramatically but both sides haven't received what they were going for yet.