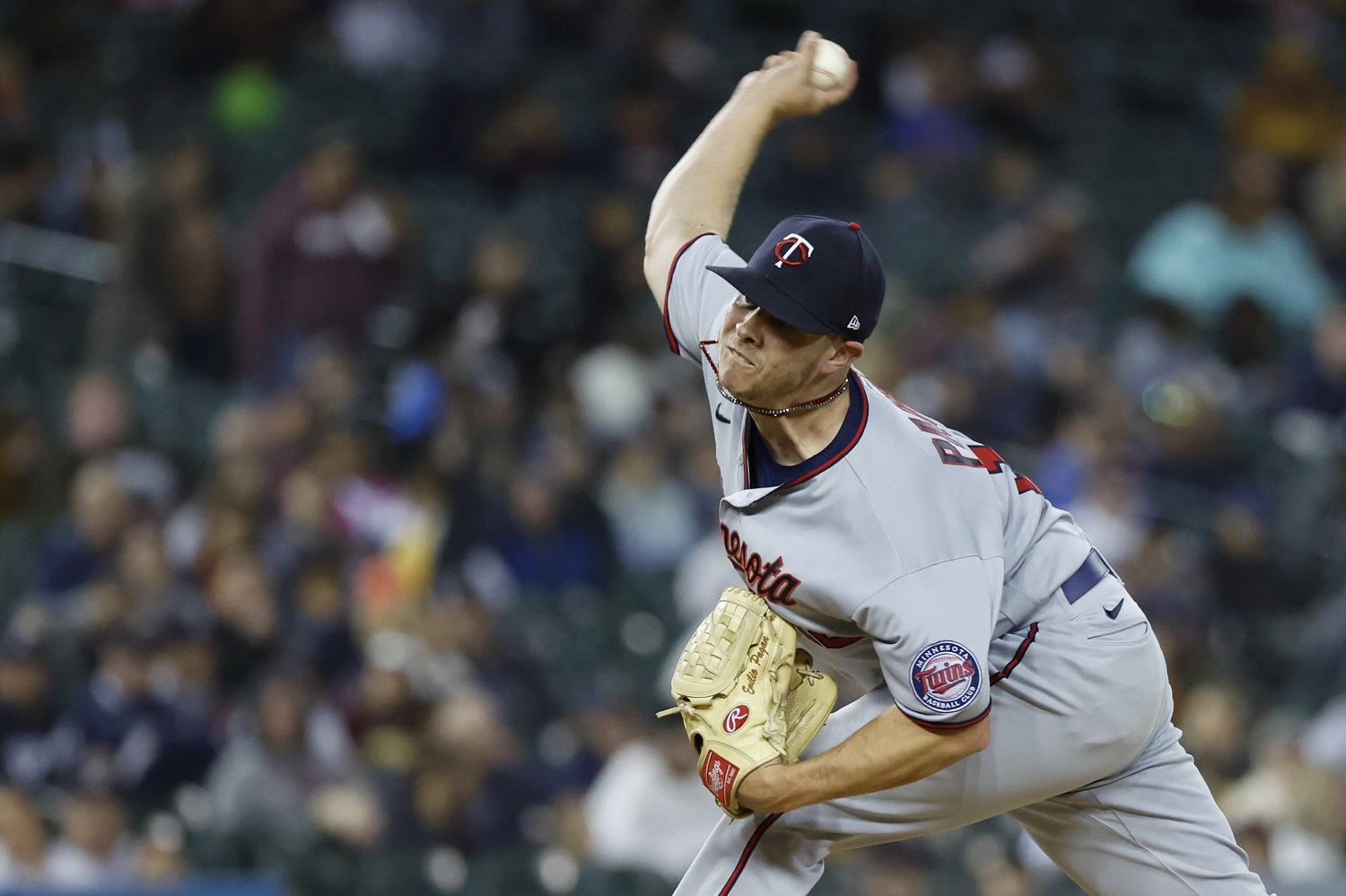 Image courtesy of Rick Osentoski-USA TODAY Sports
Right before Opening Day 2022 Derek Falvey and Thad Levine sent Taylor Rogers to the San Diego Padres (along with Brent Rooker) in exchange for Chris Paddack and Emilio Pagan (as well as Brayan Medina). Without them ever suggesting as much, I think there's a few reasons this deal was made.
Rogers was coming off an injury and lacking performance in 2021. He wasn't going to be re-signed and was in the final year of his contract. Minnesota saw an opportunity to buy low on a high-ceiling starter pitcher, and they assumed risk, likely knowing his medical issues. Without Rogers in the fold, and Joe Smith being the only bullpen addition last winter, Pagan was targeted as a necessary add to the relief unit. He hadn't been good for a while, but the stuff suggested it could play, and previous success with Tampa Bay was just two years away.
So, the decision (at least in a vacuum) to swing the deal from Minnesota's perspective made sense. Now though, we know exactly how this has gone.
Rocco Baldelli was saddled with Pagan as his closer from the get-go. He made a negative impact in his second outing of the year, taking a loss against the Los Angeles Dodgers in Minnesota's fifth game. His ERA ballooned to 5.34 by his 30th outing, and he wound up responsible for six losses and seven blown saves. Pagan was demoted from the closer role all the way to mop-up duty, and he constantly struggled even there. It was a complete disaster. Bought into by the front office, Baldelli had to deploy an arm that was at his disposal, even when the result became predictable.
From a few different sources within the front office and connected to the team, I have been told there had been some initial pushback from Pagan in regard to change. The Twins clearly saw an opportunity to get him right, or at least tap into analytically-driven numbers suggesting his stuff could play. Rather than embracing the information, he leaned on the belief that what he was doing could work, and the definition of insanity continued to play out for a period. I don't know whether a lacking connection with former pitching coach Wes Johnson, or current coach Pete Maki, was ever an issue, but something changed.
Over his last 13 outings, dating back to August 23rd, Pagan has allowed a run just four times and none of those instances were crooked numbers. He owns a 2.16 ERA across 16 2/3 innings with an 21/8 K/BB and, most notably, just one home run. It seems he's deployed a new pitch, and if it helps to keep the ball in the yard while limiting walks, everyone is better for it.
I'm not here to suggest that 13 outings is reason to keep Pagan around for 2023. What would make absolutely zero sense though, is to cut bait over the winter after hanging on through what the Twins did. The front office all but allowed Pagan to sink their season at critical junctures this season, and even with the cloud of dust that was 2022, his statistics are better than what they were when he was traded for. Making just $2.3 million this year, he'll be due for a bump in arbitration, but the results should mute just how far it goes.
The Twins focus over the winter has to be figuring out how to marry their starting and relief pitching plans. Either acquire and develop better starters or create a lockdown bullpen. Keeping Pagan, at least to start the year, as a middle reliever would make sense. There's no downside to that move, as long as there is a quicker hook when things go sideways.
There's no reason the Twins should feel compelled to carry Pagan all of 2023, but in doing so through 2022, dumping him where he'll likely be claimed on recent success alone at this point would be a suggestion of process gone entirely wrong.