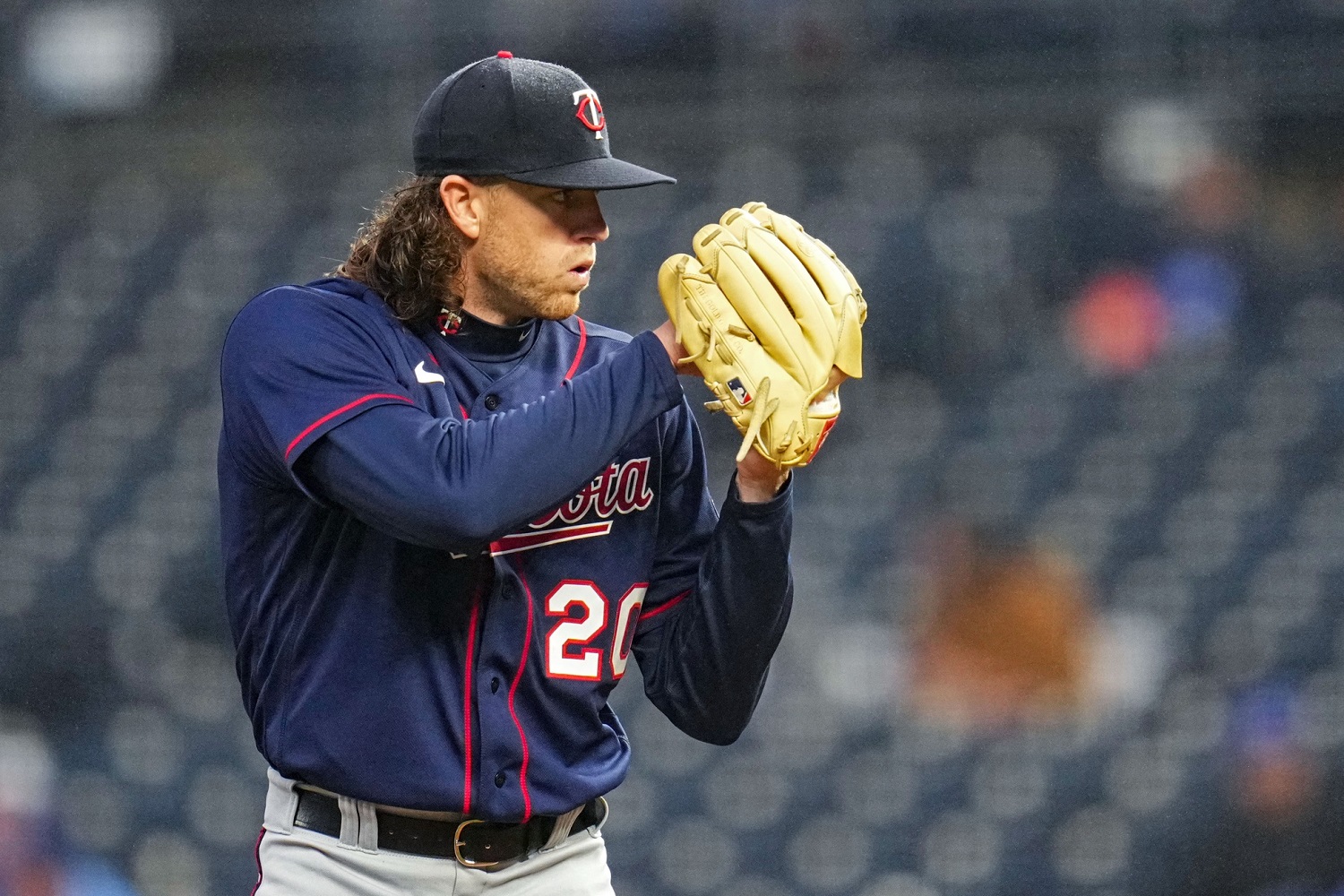 Image courtesy of © Jay Biggerstaff-USA TODAY Sports
After coming to terms with the Twins earlier today on a one-year $2.4M deal to avoid arbitration, Chris Paddack agreed to a contract extension that will allow the team to keep him pitching for the Twins for 2+ more years when he returns from Tommy John surgery later this season, Twins Daily has learned. Financial details of the contract have not been disclosed, but it is expected to be worth $10-15M in total value. 
Remember Chris Paddack? Of everything that went wrong with the 2022 Twins, Paddack's early-season promise and immediate surgery happened so quickly that an adept gaslighter could convince one that he never existed in the first place. 
Paddack's career arc is well-documented. The 27-year-old former starting pitching phenom traveled to San Diego from Miami in a trade for—you're going to love this—Fernando Rodney. From there, he shot up prospect lists and became a popular pick to become a major league regular. His 2019 rookie season proved promising, as the youngster made the opening day roster by surprise and accrued 140 ⅔ quality innings. The future seemed bright.
The future is also mean. Paddack's fastball/changeup combo went from electric to the little shock that emanates from one of those fake gum gimmick toys. Paddack's numbers dropped with no useful third pitch in sight; however, his home runs continued to stay high, and both 2020 and 2021 were a wash.
Feeling the itch to trade someone, A.J. Preller moved Paddack, Emilio Pagán, and Brayan Medina for Taylor Rogers and Brent Rooker, announcing that it would be someone else's problem to fix the former future ace.
Minnesota may have done that. Paddack carried a hilarious 1.72 FIP through five games—not giving up a homer will do that—and even appeared to have worked in an adequate slider to pair with his fastball and changeup. Then the elbow started barking. the Paddack now enjoys company in the double Tommy John club. No one wants to be a part of such a gathering.
Three members of the Twins' projected starting rotation will be free agents at the end of the year. The Twins are gambling that, in an age where high schoolers undergo the operation, a second Tommy John surgery simply means a pair of scars, and Paddack can return to being a promising pitcher on a staff in need of younger blood.
John Bonnes contributed to this story.