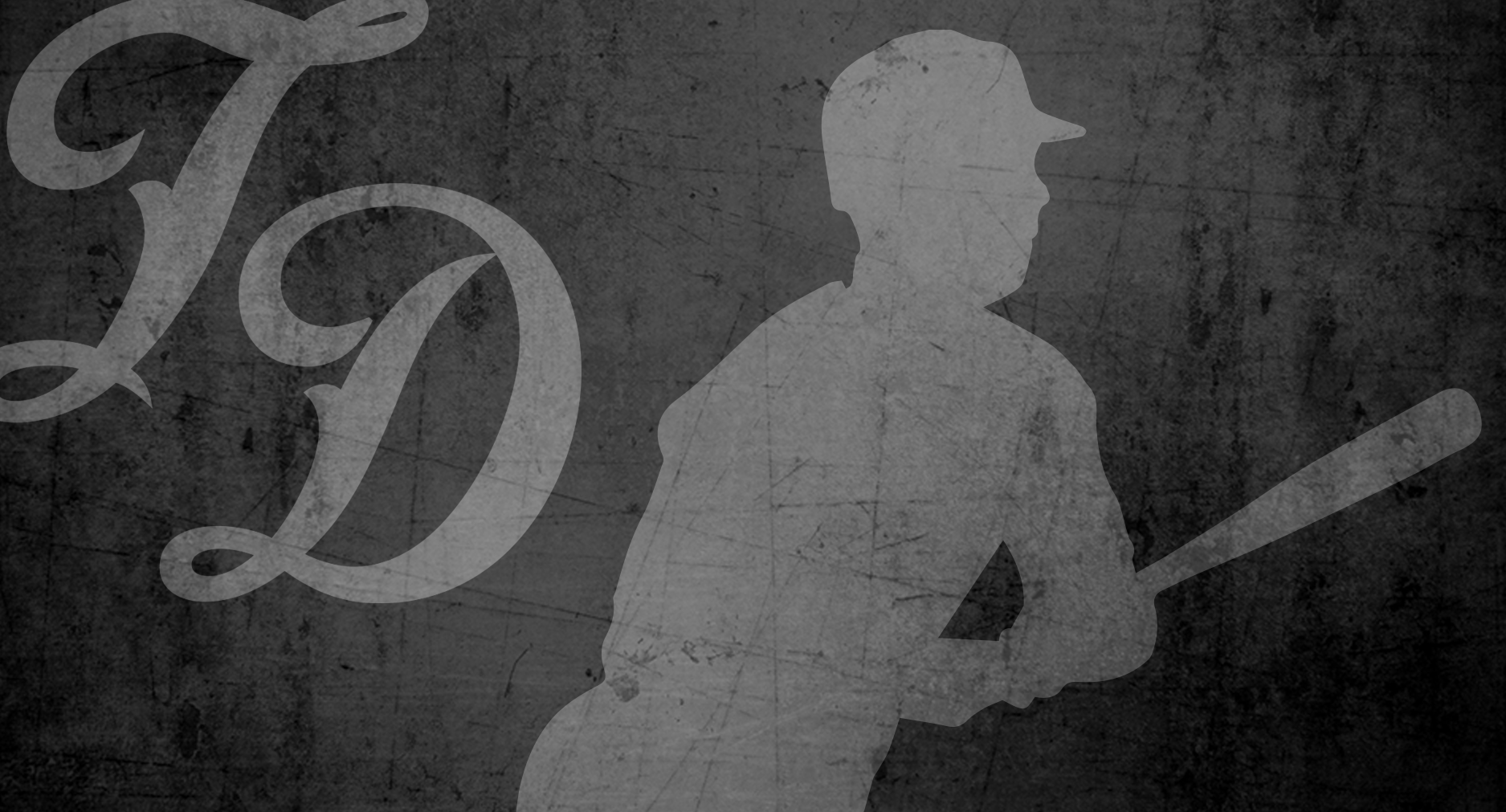 Posts

197

Joined

Last visited
Recent Profile Visitors
The recent visitors block is disabled and is not being shown to other users.
MTV's Achievements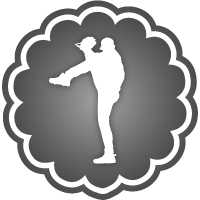 College Ball (2/14)
Recent Badges
182
Reputation
Hitters: Alex Kirilloff begins the season on the injured list, Trevor Larnach and Jose Miranda begin the year at Saint Paul Pitchers: Cole Sands, SWR, Brent Headrick, Jordan Balazovic, and Prelander Berroa begin the year at Saint Paul Trades: Twins/Nationals/D-Backs: Twins get: OF Dominic Fletcher #12p, RP Hunter Harvey Nationals get: RHP Josh Winder, SS Tanner Schobel #7p, RHP Slade Cecconi #14p D-Backs get: OF Lane Thomas, RHP Taylor Floyd Twins/Mariners: Twins get: SP Bryan Woo, RHP Prelander Berroa #14p Mariners get: 2B Jorge Polanco, RF Max Kepler, 1B Aaron Sabato Twins/Angels/Mariners: Twins get: OF Taylor Ward, RHP Jack Kochanowicz #9p Angels get: SP Bryan Woo Sign: 1. SP Marcus Stroman—3yr/$63m ($18m, $21m, $21m Player Option w/ $1m buyout)($3m differed to 2030)($2m Cy Young bonus: $2m for Cy Young, $1.75m for top 3, $1.5m for top 5, $1m for top 10) 2. IF/DH Justin Turner—1yr/$12.5m Lineup: 1. Julien 2B 2. Turner 1B 3. Lewis 3B 4. Ward RF 5. Correa SS 6. Wallner LF 7. Buxton DH 8. Jeffers C 9. Fletcher CF C: Christian Vazquez ($10.00M) 1B: Justin Turner ($12.50M) 2B: Edouard Julien ($0.74M) 3B: Royce Lewis ($0.74M) SS: Carlos Correa ($32.00M) LF: Matt Wallner ($0.74M) CF: Dominic Fletcher ($0.74M) RF: Taylor Ward ($4.75M) DH: Byron Buxton ($15.00M) 4th OF: Willi Castro ($3.10M) Utility: Nick Gordon ($0.83M) Utility: Kyle Farmer ($6.60M) Backup C: Ryan Jeffers ($2.00M) SP1: Pablo Lopez ($8.00M) SP2: Marcus Stroman ($18.00M) SP3: Joe Ryan ($0.74M) SP4: Bailey Ober ($0.74M) SP5: Chris Paddack ($2.50M) RP: Jhoan Duran ($0.74M) RP: Brock Stewart ($0.74M) RP: Griffin Jax ($0.74M) RP: Jorge Alcala ($1.03M) RP: Caleb Thielbar ($3.05M) RP: Hunter Harvey ($2.25M) RP: Louie Varland ($0.74M) RP: Kody Funderburk ($0.74M) Payroll is 3.89% under budget

I currently see the bullpen like this: Varland as the Long Reliever Alcala/Funderburk for the earlier innings Thielbar/Stewart for the 7/8th Jax as a HRP and Duran (obviously) as the closer Another High-End reliever would help, but it looks like quality innings are what this team should go for. I think one signing/trade should be made, but nothing huge is necessary.

RpR reacted to a post in a topic: Twins Shortstop Prospect Noah Miller Named Minor League Gold Glove Winner

I'm surprised at how many people are against a Pete Alonso Trade. Sure, he puts up a low batting average, and this team could use some more contact hitters, but we don't need just batting average, we need some serious players on offense. No player has eclipsed 70 RBIs in the past 2 seasons on this team, and has been missing a true cleanup hitter since Nelly left. Alonso is a consistent powerhouse and has provided 250 RBIs over the past 2 seasons, he's an RBI machine. I do also think at least some power should come back, especially if Polanco/Kepler are getting traded this off-season. Alonso would fit perfectly into this lineup at a position of need if we acquired him. For acquiring Alonso, I definitely wouldn't put any of our top-5 prospects on the line for a 1-year 1B. However, I wouldn't be opposed to trading away Larnach, Kirilloff or Miranda for Alonso and package one of them with a decent prospect if New York could eat some of Alonso's contract. With all that being said I'm on the fence about it. I think bringing in Alonso would be a great move, but I also would respect the FO for signing/trading for a cheaper 1B option and seeing how Kirilloff/Miranda play out in 2024, because signing one of Walker/Alonso/Goldy when they hit Free Agency in 2025 would be huge, and one of the reasons the team is cutting cost this year.

Props to him for winning Gold Glove, but his offense needs to improve for him to become a serious prospect. Right now his ceiling looks like another Andrelton Simmons copy, I hope his offense can improve past that to become at least an adequate offensive player.

Needs this off-season: -Starting CF option to take pressure off of Buxton/Castro -1B option to have a fall-back option for Kirilloff/Julien/Miranda -#4 Hitter who excels at driving in runs and can hopefully hit left-handed to balance Lewis batting 3rd and Correa batting 5th -clutch post-season hitter that can carry this offense in October Cody Bellinger fits all of these boxes, sure there are other needs on the team (a #2 SP) but the front office has some solid trade capitol and can trade for a starter. What really sells me on Bellinger is that he's a perfect fit for this team (reminder, he also crushes lefties) but you probably won't find anyone who can remotely fill his production on all facets of the game at the positions he fills. Sign the man.

Your solution for Donnie Barrels is Brandon Drury. He's not that expensive, 1yr/$8.5m isn't hard to take on, he had almost 59 XBHs and 83 RBIs in just 125 games, he plays solid first/second. Best of all you know you can acquire him because the angels are gonna try to trade everyone worth a dime on their major league roster who has less than 3 years of team control. You can send a package of Larnach/Winder and get Drury and Estevez from the Angels, he'd be a good platoon with Julien and a makeshift 1B for an injured Kirilloff.

Odorizzi on a minor-league deal would work, I wouldn't have a problem with that. Hicks hasn't shown enough consistency to be considered a reliable option, it's hard to ignore his struggles in New York for one good half-season in Baltimore. Sano shouldn't be considered an option, period.

Willi Castro is a valuable utility man, even if his offense doesn't shine next year he's a perfect Segway to Austin Martin and his ability to play quality defense at several positions and be a pinch runner are worth whatever the Twins decide to pay him next year. Nick Gordon has a little more offensive upside, but his defense is not good and he's fairly limited to 2B/LF/CF while being an almost strictly righty platoon hitter, something this lineup has enough of. I see the FO trading Larnach, it seems like a good time to move on from both sides. there's a world where the team trades Jeffers, but I don't see it happening. He's a good platoon/offensive option over Vázquez and his production is going to be hard to replace with a different bat for a pitching piece in return.

He'd be perfect as a #5 or #6 hitter, this year and next year. When Kirilloff comes back (which will be soon), the lineup should be Julien/Kirilloff/Lewis/Wallner, then Correa/Kepler, next year the twins should look for a serious #3/#4 hitter, in case Buck and Correa can't hit again

Old Crow reacted to a post in a topic: How Much Will Cleveland's Waiver Additions Impact the AL Central Race?

farmerguychris reacted to a post in a topic: How Much Will Cleveland's Waiver Additions Impact the AL Central Race?

Peter reacted to a post in a topic: How Much Will Cleveland's Waiver Additions Impact the AL Central Race?

I think we still have the division, Cleveland needs bats and only got pitchers, it hurts our odds but doesn't enough IMO to push them ahead of us

I'm gonna pay more attention to next year, as the Youth will be even more developed and less bats (Gallo, Kep, I see Polanco getting traded) will clog the major-league roster. Our infield should be Kirilloff/Julien/Correa/Lewis, with Farmer/Castro as backups and Miranda/Lee in the Minors. If Lee performs well in Saint Paul, promote him and option Farmer. If he struggles or if someone gets injured, recall Farmer. See if Buxton can get some reps in a corner, Julien is better as a DH/1B. Long-term I see Kirilloff/Lewis/Correa/Lee on the dirt with Julien as DH, Buck in Left, Wallner in right, a CF on a 2-year deal until Rodriguez/Jenkins come up, Miranda and Prato/Schobel as a backup infielders, Martin/Helman as utility and Jeffers/Vazquez as catchers, maybe Camargo.

I think this team should Trade Sonny Gray, I think he's your best asset to get better this deadline, my question is just how do you replace him. Maeda is capable of holding down the #4 spot in the rotation, but I'm worried that Keuchel/Varland/SWR/Headrick can lock down a spot as the 5th starter for 2 months. Do you trust your depth? Do you get a rental starter to fill gray's role? Do you get a controllable back-end guy for next year? There's a lot of different scenarios that could happen.

Let's take a peek at the market: AL East: all 5 teams are above .500 and first and last place is separated by 5 games, it's still basically anyone's race. The Yankees are in last but are poised to have the biggest deadline, the Red Sox are the most likely sellers with a depleted rotation and many rental pieces. AL Central: just a battle of Twins/Guardians, the only division where 3 teams are 100% selling. AL West: only the A's are sellers, Mariners likely going to have a quiet deadline, Angels/Astros/Rangers all likely to be aggressive buyers. NL East: Braves hold a strong lead, Phillies and Marlins are tight in the playoff race and need to add to win games. NL Central: still a complete wild card. Cubs have a good rotation but should probably sell, Brewers are the favorites but have most of the team outside of Yelich and the bullpen underperforming, and the Reds are Red Hot but have limited starters. Cards are gonna be the big sellers this year. NL West: Dodgers and D-Backs expected to be heavy buyers with loaded farm systems, Padres and Giants are still wild Cards and Rockies I don't even know This deadline actually fits the Twins well, as most of the pieces they can sell are in the majors, most of note being: Gray, Kepler, Gallo, Winder, Larnach, Henriquez, Sands, Moran. They don't need huge improvement but can get something done with these pieces. Just, try not to touch the farm too much.

I'm very interested to see how the Twins handle the outfield scenario this week and in the coming years, the only real long-term Outfield prospect in this Organization is Emmanuel Rodriguez, who won't debut until likely 2025. Larnach isn't putting up consistent-enough numbers to be an every day starter and is near the bottom of the depth chart because of it. I don't think he'll garner a huge return but could get back a decent package. As for the rest of the outfield, it's puzzling. Kep has put together solid numbers recently but maybe you get something with that, I really want Gallo to break out and I see the possibility but don't like the risk, trade him if you can. Wallner is beginning to prove to be a reliable middle-order bat, and must be kept in the majors, so a corner outfield spot is locked down. Taylor's a 4th outfielder, and should be used as such. Buxton should start getting Reps in Center, his value has cratered so low that at this point you risk it. Castro is a nice 13th man Utility player/bench bat, but not a starter. So a left fielder and centerfielder would do. Hopefully 2 controllable players, because next year's outfield of Wallner/Buxton/Gordon/Castro/Kirilloff doesn't look very promising.

Floro Makes for a good compliment in this bullpen, I still think adding another arm would be suitable, but he's a fairly reliable 7th/8th inning guy and could setup Duran. Really wish we could've traded Moran+a low Prospect for A.J. Puk, THEN this bullpen would've really been something to fear. Lopez+Moran+(let's say, Ronny Henriquez) for Puk and Floro would've been excellent.