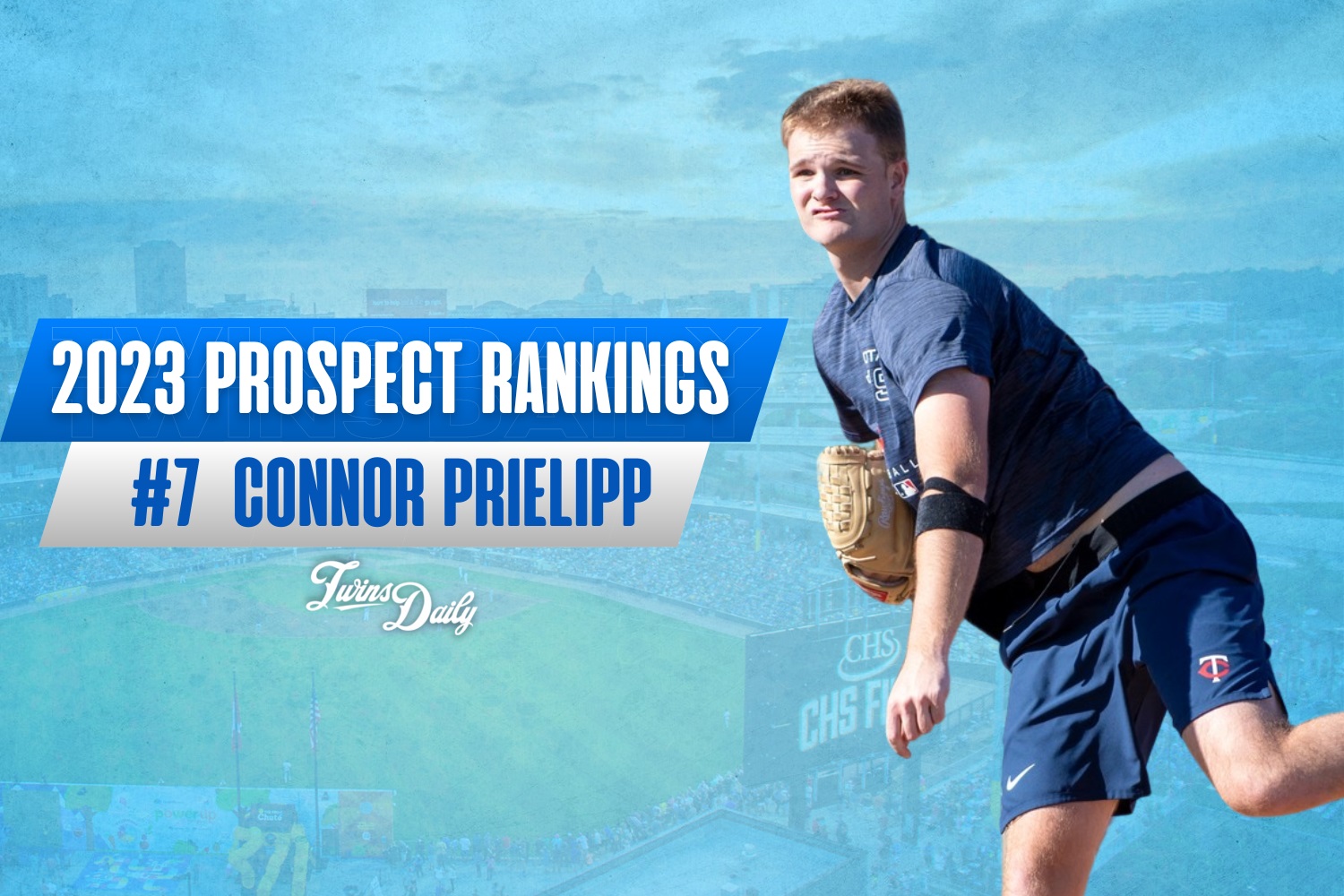 Image courtesy of William Parmeter
Age: 22 (DOB: 1/10/2001)
2022 Stats (Alabama): DNP
ETA: 2025
2022 Ranking: NA

National Top 100 Rankings
BA: NR | MLB: NR | ATH: NR | BP: NR

What's To Like?
Video games have the ability to build players. You get so many attribute points that you can disperse into the creation of a player. Connor Prielipp might be a great example of that player you would build. 
Naturally, you'd love to probably make that perfect pitcher 6' 5' and 230 pounds, but you don't want to use too many of your points there, so you make him Prielipp's size (6' 2", 210) to avoid the stigmatism of only being six feet tall. And you make him left-handed because the lefty is always going to get a few more chances than a right-handed pitcher.
Then you start dabbling with pitch-mix. While a 100 mph fastball might be nice, you've realized it's not all about velocity anymore. So you bump that down to the low-to-mid 90s with deceptive movement because you're smart enough to know that the results will be better anyway. Since it's a video game and the only way you're really fooling anyone is with a breaking ball, you take all the attribute points you saved on your (sneaky good) fastball, and put them into your slider. With a speed that nears 90 mph and a spin rate over 2,900 rpm, you've equipped your build-a-prospect with an elite pitch. You're not crazy, so you kept some points to give your guy a change-up because if you're going to make it to The Show as a starter, you need that third pitch.
You also know that through development, you'll get plenty of time to work on the finer points of pitching - control, fastball command, and working on that third pitch. Your ceiling is super high. So high, in fact, that Baseball America has your prospect as their projected #1 starter of your team three years into the future.
That last part isn't even some trick. It's the truth. Connor Prielipp has the tools and potential to be the real deal.
What's Left to Work On
Yeah, so what I didn't tell you was you got extra attribute points because I saddled your build-a-prospect with a few less-than-ideal traits.
Connor Prielipp has a "grew up in the cold of the midwest" background. The track record of those types isn't long or great. While Wisconsin isn't a hotbed for pitchers, it's not a death wish either. There are actually three pitches in the Hall of Fame who were born in Wisconsin. (So what they were all born in the 1800s?) And Brad Radke too! It's entirely possible that baseball hasn't advanced to the point (yet) to realize that beer and cheese are actually what helps pitchers develop. But, whatever, Wisconsin is great. So are the people.
The biggest question mark about Connor Prielipp is his left elbow. Between the COVID shutdown and Tommy John surgery, Prielipp threw a grand total of 28 innings over seven starts since graduating from high school. At a minimum that will make you pause. At a maximum, you realize this prospect is almost entirely about projection.
Because while the tools are present, there is no track record; no sustained success. So there's literally nothing to not work on.
What's Next
To throw. In a game. To live hitters of another team.
Prielipp participated in Instructional League, which, to my knowledge has taken on a more development-type camp than game-play. But for all intents and purposes, there were no setbacks and he was full-go.
With the restructuring of the minor league system and what I'm sure will be a slow play to increase innings, it would be hard to believe that Prielipp will be throwing every five days all season. What would make sense is a slow build-up, staying in Ft. Myers after the teams break to keep working his way back. A piggyback approach where he throws three innings regularly and throws 60-65 innings between low-A and high-A over the course of the year would make a ton of sense. If the development stays on track and the arm stays healthy, maybe there's a discussion to open it up a little more for a late-season promotion to Wichita. 
The Twins can and absolutely should do everything they can to develop Prielipp into an important member of their big-league starting rotation, but that's going to require a ton of patience and good health.
And if those things happen, Prielipp isn't the Twins #7 prospect next year. He's going to be a Top 20 prospect globally.
Previous Rankings
Honorable Mentions
Prospects 21-30
Prospects 16-20
Prospects 11-15
Prospect 10 (Austin Martin)
Prospect 9 (Louie Varland) 
Prospect 8 (Jose Salas)