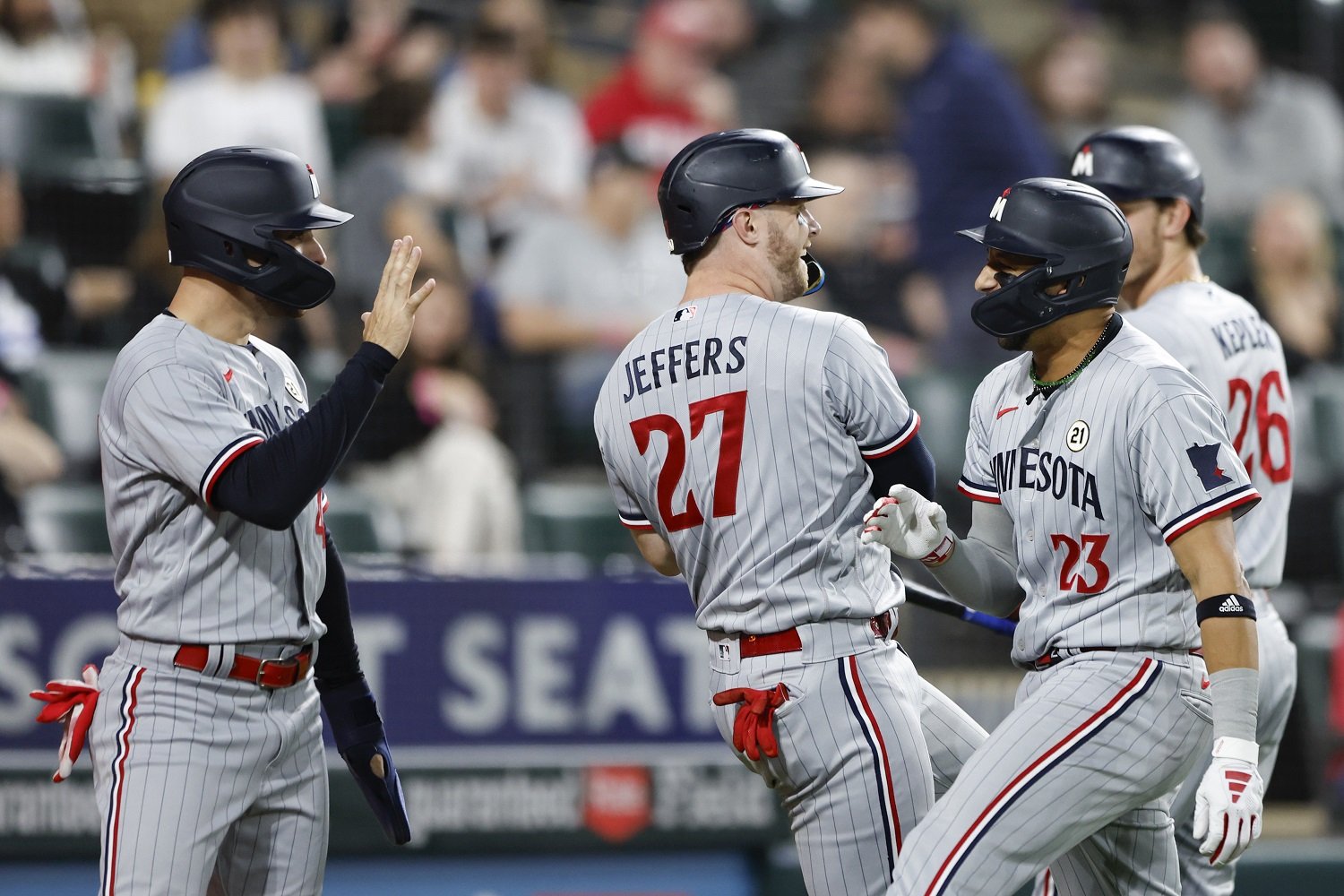 Image courtesy of Kamil Krzaczynski-USA TODAY Sports
Coming into the year, Derek Falvey gave Rocco Baldelli a roster that included star power in the form of Carlos Correa. He provided depth in the form of Kyle Farmer, Willi Castro, Michael A. Taylor, and Donovan Solano. He got ownership's blessing to spend to a threshold the franchise had never before seen. This team wasn't complete, but it was a very strong foot forward.
With the Twins playing through multiple months of baseball and clinging onto a slim lead atop the AL Central division, Minnesota's leaders opted against adding at the deadline. They had conversations with teams that wound up hanging onto their assets. Maybe they didn't cast a wide enough net, and they certainly could've afforded to bring in relief help. Their inaction suggested one thing though, they believed in what they had.
Now, halfway through September, Minnesota leads the Cleveland Guardians by 8.5 games in the division and recently clinched the AL Central. Terry Francona's club made a last-ditch effort in claiming former Angels Lucas Giolito, Matt Moore, and Reynaldo Lopez. Even though Minnesota put in claims for some of those talents, their play on the field proved they weren't needed.
With only a handful of game's left in the regular season, the front office's belief that the guys were already in the organization is again starting to rear its head. Brock Stewart was put on ice before the All-Star Break, and his absence has been lengthier than imagined, but he is trending towards a return at the opportune time. Nick Gordon is available for a return to the roster, and Chris Paddack will be called upon as well. More than any other time during the season, they'll have a roster crunch to sort out.
Maybe it's unfair to suggest that Falvey knew each of his injured players would return, but behind the scenes Minnesota was certainly operating with that belief. While not all of them may be needed on the initial postseason roster, having them for the final games in September, and as an option when games matter most, is a good thing.
There's also an unspoken belief in the youth that Minnesota's inaction has provided. By bringing in additional bodies at the deadline, it's uncertain how much playing time guys like Edouard Julien, Royce Lewis, and Matt Wallner may have ceded. Louie Varland probably isn't transitioning to the bullpen, and though he's a veteran, Kenta Maeda working out of there may not be an option either.
It's a great thing for a clubhouse to feel like the front office believes in them enough to supplement, but there is also a message sent in saying the talent we have already is enough for us to get the job done.
How things go in October remains to be seen, but it will be difficult to suggest that the Twins didn't put their best foot forward. The veteran depth that has served them well all year can round out the edges of the roster, and the youth movement that has stepped up in a big way will be given their first true time to shine.
What Minnesota could have done at the deadline may have made a difference in a few key spots, but that the roster got it done on their own, and no prospects were pieced out, is a feather in the cap of leadership as well.