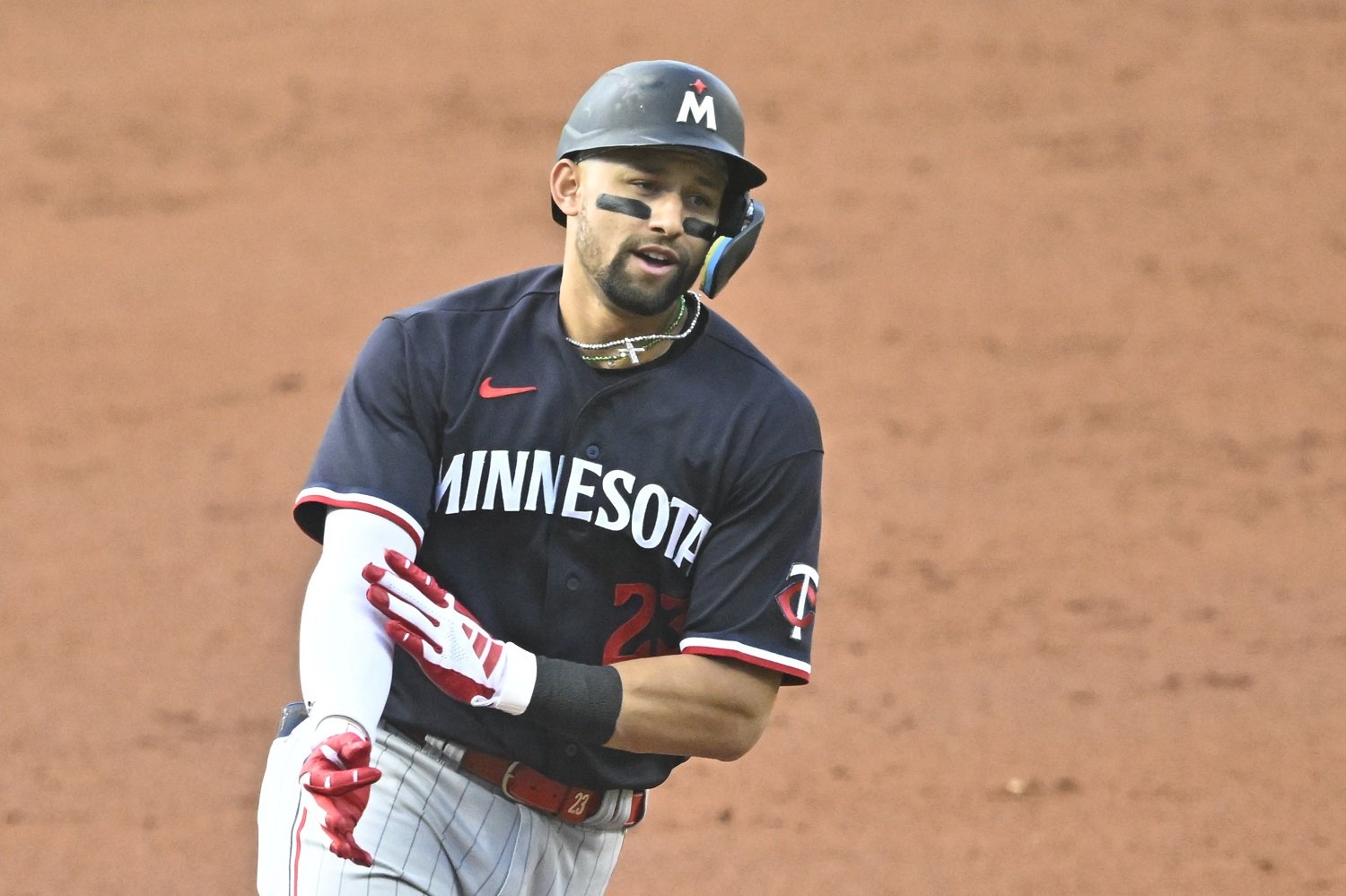 Image courtesy of © David Richard-USA TODAY Sports
When the season began, Rocco Baldelli had a team that veterans propped up. Carlos Correa was back as the big offseason signing, and Joey Gallo added a track record in the majors. Christian Vazquez would do most of the catching, and holdovers like Byron Buxton, Jorge Polanco, and Max Kepler would lead the team.
As the offense struggled to get going, and the pitching did its best to win nightly, much of the lineup turnaround has been on the backs of younger players. Edouard Julien, Royce Lewis, and Matt Wallner are all playing in their rookie seasons. Their production has helped bring the Minnesota offense alive after the All-Star Break.
Lewis has arguably been the most impactful of the trio, and he has thrived in big moments, time and time again. What he is doing isn't normal, and despite the significant time missed over the past three seasons, he has stepped in and immediately become one of the Twins most productive players. In just 49 games, he has an OPS near .900, and he's driven in runs every time Minnesota has needed it most.
It took a while for Wallner to get his opportunity, mainly because of how well Kepler turned it on, but he has also settled in. Although he owns just a .218 average across 59 games this season, his .812 OPS reflects a power approach that brings some walks to the profile. He has played a strong corner outfield, and opposing teams have given up running on him.
This trio producing in a race for a division title is one thing, but how can they be expected to compete when the stage is at its peak? It's win or go home during the postseason, and there won't be much time to make adjustments. Preparation is imperative, as Baldelli will be placing significant responsibility on young players.
Although Lewis hasn't slowed down at this point, we have seen Julien and Wallner go through some valleys. The infielder still has a .800 OPS across 48 games since the All-Star Break, but he has hit just four of his 11 home runs in that span. Julien does have a significant strikeout ability to his game, and while he walks, being too selective in critical situations could cost him. After coming up from Triple-A so strong and owning a .955 OPS through his first 49 games, Wallner has struggled as the opposition adjusts. In his last 28 games, he owns just a .671 OPS and has just 14 hits in his previous 100 plate appearances.
When Minnesota invites an opponent to Target Field in October, they will be facing the best pitchers that the team has on every single night. The opposition will come prepared to attack the Twins young hitters. It will be on the youth movement to ensure they are equally ready and that the moment isn't too big for them.
Rocco Baldelli has a lineup that currently finds itself in a good place. That's a positive reality. However, he'll need to ensure that the youth is equally prepared to handle the most important games of their life, and if he can do that, a run further into October could be one to smile about.