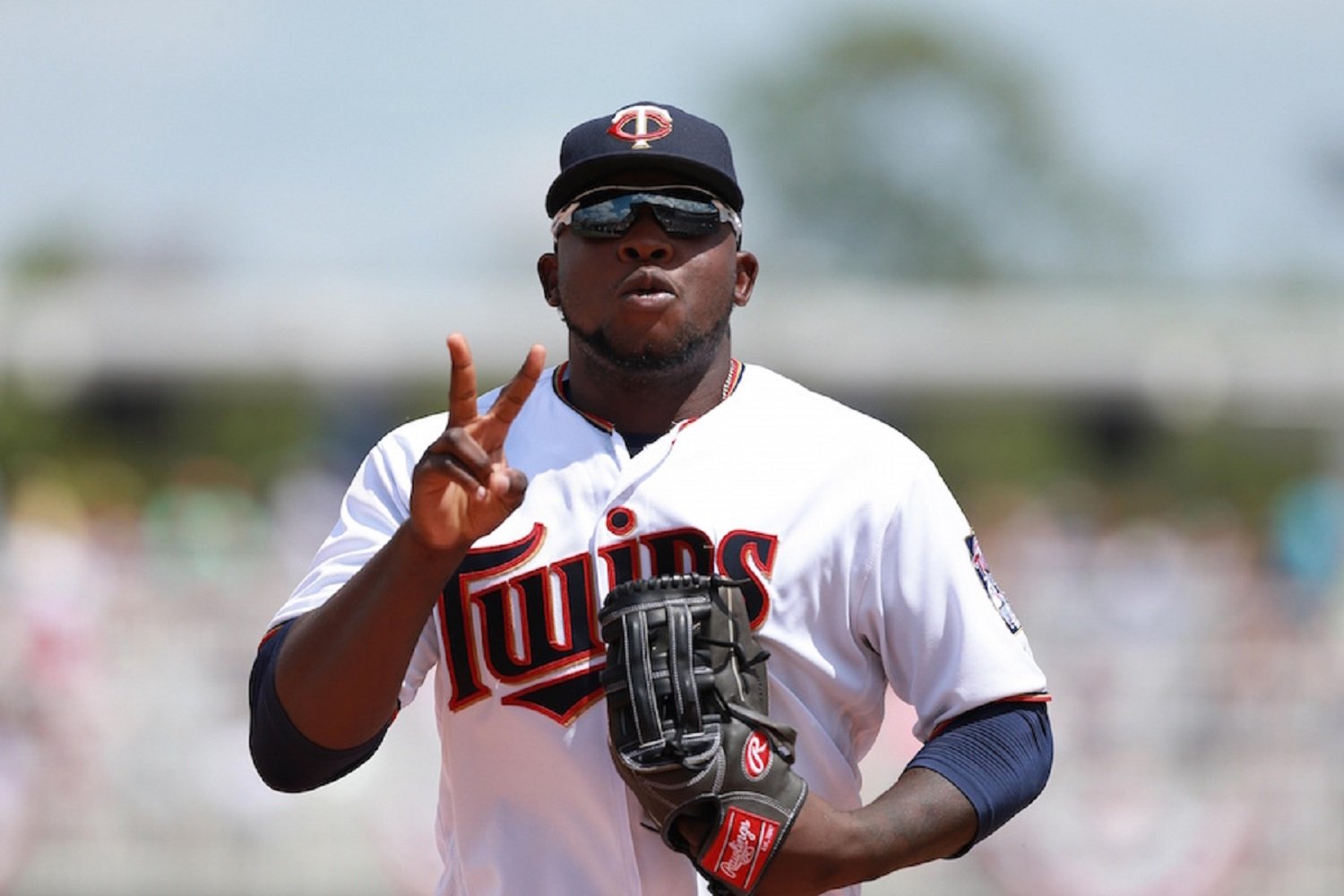 Image courtesy of Kim Klement, USA Today Sports
Throughout his career, Miguel Sano has been a streaky hitter. There are times he looks lost at the plate and other times when he seems to be one of the game's top power hitters. This streakiness can be frustrating for fans, but he has been an above-average hitter throughout his career with a 117 OPS+ and four seasons with 25 home runs or more. He strikes out a lot and doesn't offer much defensively, but there's no question that he is a good hitter when he is healthy. 
Something clearly wasn't right with Sanó to start the 2022 campaign. In 17 games, he hit .093/.231/.148 (.379) with 21 strikeouts, and four of his five hits were singles. Typically, Sanó feasts on fastballs as he had a .653 slugging percentage versus that pitch in 2021. So far this season, pitchers were able to overpower Sanó with fastballs as he struck out nine times when facing that pitch. He provided negative value to the team, and his knee injury pushed him to the sidelines for multiple months.  

Near the end of June, Sanó began building up some of his baseball activities, which points to him being closer to a return. He has been completing running exercises and starting to hit, including live batting practice. His knee surgery took place on May 5; the typical recovery time is 4 to 8 weeks. It's expected that he will need to make multiple rehab starts before rejoining the Twins roster, so that will give the club time to decide how he fits into the team's plans. 

Even with Sanó's looming return, there's currently no clear path for him to have consistent playing time. Minnesota has been rotating through younger players at first base like Alex Kirilloff, Jose Miranda, and Luis Arreaz. All three of these players are part of the team's long-term core, and it would be tough to justify taking playing time away from them. Obviously, poor play or another injury may play into the equation, but Sanó's future with the club isn't clear anymore. 
At the season's end, the front office will need to decide whether to pick up Sanó's $14 million team option or pay him a $2.75 million buyout. It seems unlikely for the team to exercise his option even if he returns to his former power-hitting ways. There will be other cheaper options for the team at first base, and Sanó may be looking for a new organization for the first time since he was a teenager. 

How do you think Sanó will fit back on the roster? Can he still provide value to the club? Leave a COMMENT and start the discussion.