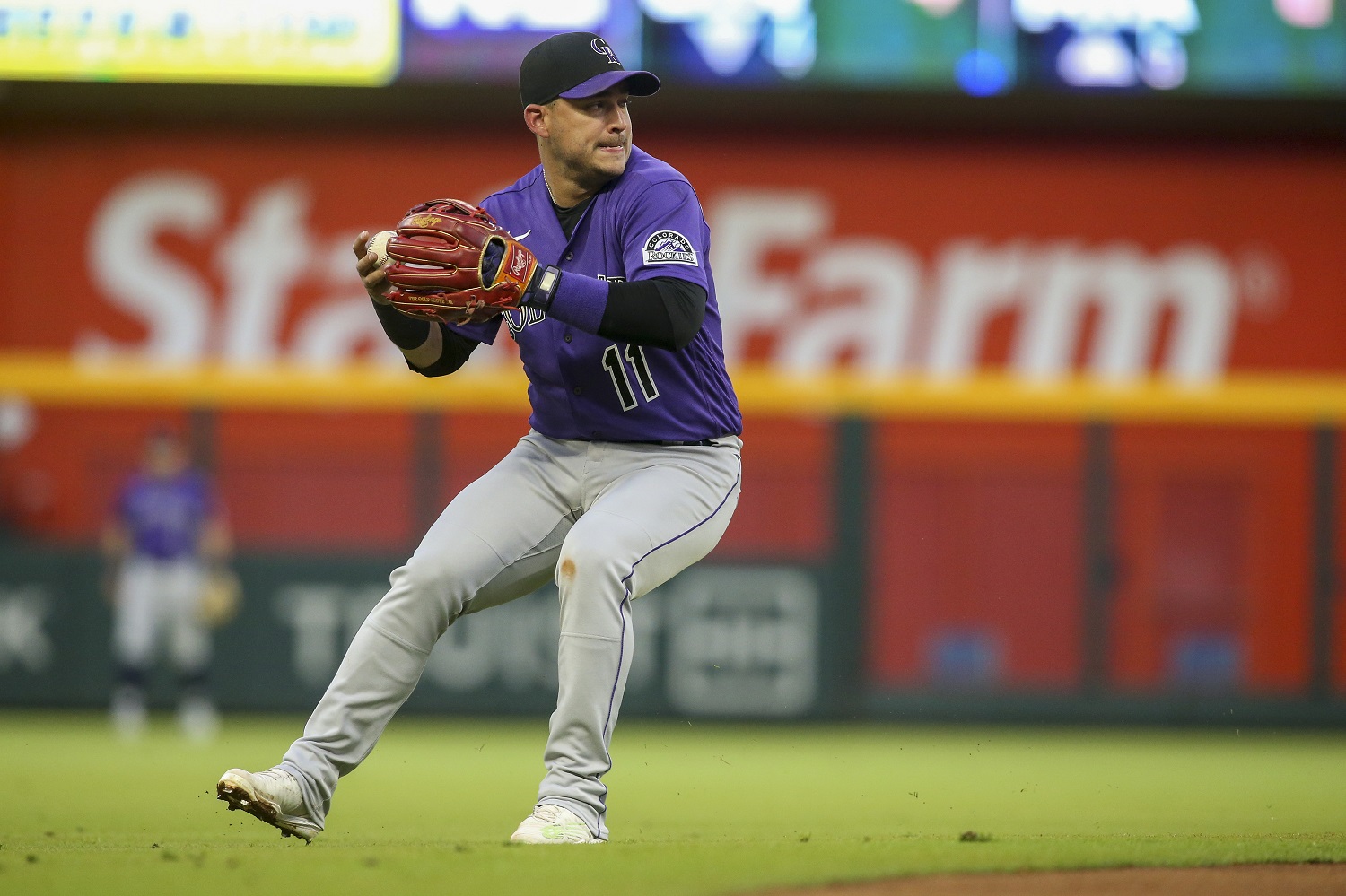 Image courtesy of Brett Davis-USA TODAY Sports
Derek Falvey and Thad Levine made arguably the biggest splash of their tenure leading the Twins when they inked Carlos Correa to a deal last offseason. Ultimately, after pawning Josh Donaldson off on the New York Yankees, Correa fell in their laps. Minnesota had substantial money to spend, and a need that he could fill. This offseason, that same reality remains true, but Correa should have suitors willing to pay him Francisco Lindor money. It's probably unlikely that the Twins are one of them.
So, where does that leave a team waiting on Royce Lewis' eventual return? It's a big gamble to believe Lewis, coming off a second ACL surgery, will be the same player. However, his debut provided enough excitement to suggest he can hold down the position. Isiah Kiner-Falefa was who this front office targeted initially, before Correa, and that would have been a defense-only option that ultimately filled the void. Now facing a similar scenario, the front office will need to navigate a path forward.
Despite the position being arguably one of the most important on the diamond, there are not a ton of options this winter. That is unless you want to play in the deep end of the pool. Trea Turner, Dansby Swanson, and Correa are going to be the top tier, but from there it's quite a drop-off. Minnesota would seem an unlikely landing spot for Chicago White Sox Tim Anderson. He's not a good defender, and a long-term deal there doesn't make much sense. They could opt for an Ehire Adrianza reunion, but Jermaine Palacios would probably have been a better option before he was DFA'd and claimed by the Tigers.
Both Elvis Andrus and Aledmys Diaz check the veteran box with some offensive upside, but it's hard to envision either being an ideal fit for the Twins. Andrus provided production in just a limited sample, and Diaz hasn't held down a single position in years. With external options waning and one name still yet to be discussed, things keep coming back to Jose Iglesias.
The well-traveled veteran is coming off a one-year deal with the Colorado Rockies. He's never been more than a league-average hitter, outside of the 2020 outlier with the Baltimore Orioles, but he does hit for a solid average. Defensively Iglesias has rated poorly from a Defensive Runs Saved standpoint, but has been roughly even when it comes to outs above average. As a whole, he's the ideal type of player to operate in a stopgap role.
There should be little reason Minnesota would need to pay handsomely for Iglesias. He made just $5 million last season in Colorado, and likely could be had for a similar amount in his age-33 season. Iglesias has been a reliably healthy option for years now, and could certainly hold down the fort until Lewis is ready to make his return.
There's no reason to suggest that Iglesias would be a big move for Minnesota, and if anything, it'd likely be received somewhat poorly. Coming off Correa though, the only way to lessen the blow is by re-upping on a new deal or swinging big on one of the other top two options. Going the stopgap route at shortstop could allow the Twins more funds to hand out elsewhere, however.
Ultimately, there are not a ton of options on the free agent market. It doesn't make much sense for Minnesota to swing a trade for a shortstop, and if they aren't paying Correa, it's odd to think they'd spend on someone else. Iglesias is where I'd put the highest odds at this point, especially considering the lack of internal options.
-----------------------------------------------------------------------------
See where Jose Iglesias ranks among free-agent shortstops according to Cody's article from yesterday.