Posts

358

Joined

Last visited
jrod23's Achievements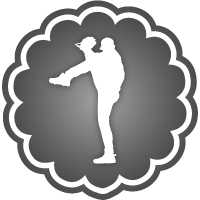 College Ball (2/14)
Recent Badges
518
Reputation
jrod23 reacted to a post in a topic: Organizational Depth: A Look at Hitters Throughout the Twins System

Everything here. Manny was a stud down the stretch and LOVED the big moments (as big as they can be in Cedar Rapids). His playoffs reminded me of Royce's. Clutched up tremendously. If you actually watched him from April to the Midwest League Championship, you'd be singing the tune of "it's not how you start. It's how you finish". And we finished on a win thanks to him. I don't see the charisma and leadership that match the skills with Royce, but I do see him with passion and drive, and that uncanniness of rising to the challenge.

I'm just thrilled for the kid. I've brought up this before... Kirby, Torii, Royce. Infectious positive attitude, great charisma, natural team leader, and just uber talented. It's early to say this for Royce, but man. I'm just loving this ride he's got us on. Keep it up Royce. Side note, could you imagine having Spencer Steer and Encarnacion-Strand on this list as well? Win Twins!!!

jrod23 reacted to a post in a topic: Twins Minor League Report (9/20): Kernels Win Midwest League Championship

LanceJS reacted to a post in a topic: Twins Minor League Report (9/17): Cedar Rapids Kernels Stage Late-Inning Comeback to Take Championship Series Opener

DocBauer reacted to a post in a topic: Twins Minor League Report (9/17): Cedar Rapids Kernels Stage Late-Inning Comeback to Take Championship Series Opener

MN_ExPat reacted to a post in a topic: Twins Minor League Report (9/17): Cedar Rapids Kernels Stage Late-Inning Comeback to Take Championship Series Opener

Let's give the Kernels some credit here. They don't have that Brooks Lee type this year, but they have a plethora of guys that are above average. Ben Ross, Rosario, Manny, McCusker, Zebby, Culpepper, Schobel, Keaschall, Ortega, etc. Some have moved up, but Fort Myers has sent solid players to fill. Love it. We've made the playoffs EVERY season since affiliating with the Twins, and this year, we're going to finally win the Midwest League!!!

Couldn't tell you exactly. It was May before he was back. I tried finding it, but that's a needle in a haystack. I didn't book mark it. I logged what he said and how, and it just annoyed me. He really came off like he discredited Royce. That being said, I did read some articles where he was quoted praising Royce as well. It's hard not to. Maybe it was just a long day and he was tired of having to listen to a hungry young kid tell him he was ready to play. Who knows.

When Royce was finally back after the second ACL, Rocco was giving an interview. He recalled Royce calling him and telling him how close he was and how excited he was to get back on the field and claimed Royce was telling him things that weren't true. He said "...you could only believe about a quarter of what came out of his (Royce's) mouth" and his tone wasn't one of elation. There was more to the interview, but it was all in kind of a condescending tone. Just the vibe I got then. I'm sure it's all good behind closed doors. How can it not? The kid's incredible. I just don't ever get a truly genuine vibe being given off by Rocco ever. Everything he says is straight out of Crash Davis' book on cliches.

Puckett. Hunter. Mauer. Lewis. Bold? Yes. But this kid is special. I still get the vibe he annoys Rocco with his infectiously positive personality, but his output has surpassed Rocco's distain. Honestly though, if you've followed him all the way from draft day, he's a kid you root for. Incredible person.

I won't ever fault a player for cashing in. That being said, 7 years on Buxton just won't happen. It won't. He knows it. It's unfortunate because he's a competitor at the highest level and we all have seen what he does when he's on and healthy. If you could somehow rework his contract into a Bobby Bonilla type retirement deal, please do. Give him $3 million a year over the next 30 years...if that's even a possible thing...and ONLY if he were to hang it up. Or we just eat the $14.5 million a year over the next 6. A front office, a team, and a fanbase wants to be able to count on players. Buxton is about the opposite of dependable when it comes to being on the field. Sucks because no one wants him back on the field more than himself.

I was really high on Spencer Steer and wished we would've held onto him and dealt Julien with Encarnacion-Strand to the Reds for Mahle. Steer and Julien have similar, but not exact, numbers across the board. Both stick out on a few stats over the other, but pretty close. Julien actually shows to be the better defender as well, even though he's not great. His fielding percentage is actually pretty good. Either way, glad we got him. ...Only part that bothers me is he didn't know who Corey Koskie is.

I have an inkling this is the Royce we see in the playoffs and years to come. I love it. Puckett handed the reigns to Hunter. We haven't had that charismatic elite talent since then. I want him to have a corner locker and hold it down for years to come...but it is early in his career. I'm just excited at what I see in front of us.

I truly appreciate Buxton's ability and tools...especially on fast balls and when he is able to run free of pain. However, he sees lots of off-speed, and isn't able to roam free of pain since 2015. We finally dropped Sano last season, but somehow allowed Buxton to fill that role...along with Gallo. It's gross and frustrating. Way to go Falvine. Stick to them guns!!!

Man. It's not like they found a John Smoltz in the 22nd round or anything, but they did prove they spotted something others didn't and took a flyer on the kid. GREAT development...on a non-superstar, but wonderful serviceable pitcher...again. Not complaining. Keep them coming. But just once, ONCE, deliver on a stud, early round pitcher in the draft. Again, glad to see Funderburk roll tonight. Love his success.

Haaaaaa!!! You built us up, and then shot us down with the last two sentences, and shot us down hard.

I'm ready to see Baldelli go with a consistent lineup in the playoffs as well. I'd love to see Buxton adding "stolen bases" to his playoff repertoire too. We're going in the right direction. Let's end the season on a hot streak winning the Central by 10-12 games. The big story I'm predicting is Playoff Royce will be born, putting the team on his back, lacing base knocks with a few dingers and stealing bases without Rocco's approval.

When we finally let go of Sano. We picked up Gallo. We all second guessed (angrily), and we all could've forecasted (emphatically). For the majority of the season, we've had both Gallo and Buxton hacking away. It's embarrassing. You go down the list of batting stats in the MLB and we're sitting about 18-24 for everything. That's horrible for a "playoff team". We're riding out our "taking advantage of mistakes" method because why? Coaches pride? Our division being abysmal? Then what? Playoffs and the same method? Playoff teams don't make those mistakes. Rocco is d*mn lucky our division sucks and is the worst in baseball. He's continually produced a less and less productive team since he won COY. I hate saying it, and I REALLY DO, but we have to keep going with what we have because you can't F with a "playoff roster" in the heat of the push. Maybe add Martin because a speedy on-base guy, IMO, is truly still valuable, and his defense is versatile. Otherwise, Stephenson because of his output and drive. He'd be the equivalent to Ryan LaMarre making the opening roster. But now it's a September call-up. It's dumb, we're in the playoff hunt and so bad at the plate. Thank God for our pitching.

This is what Lewis is. He is by far, the most charismatic, and best team leader we've had since Torii. Downside, Baldelli can't stand him for some reason. Royce is everything Twins fans have been waiting for. Baldelli is set up to ruin it.