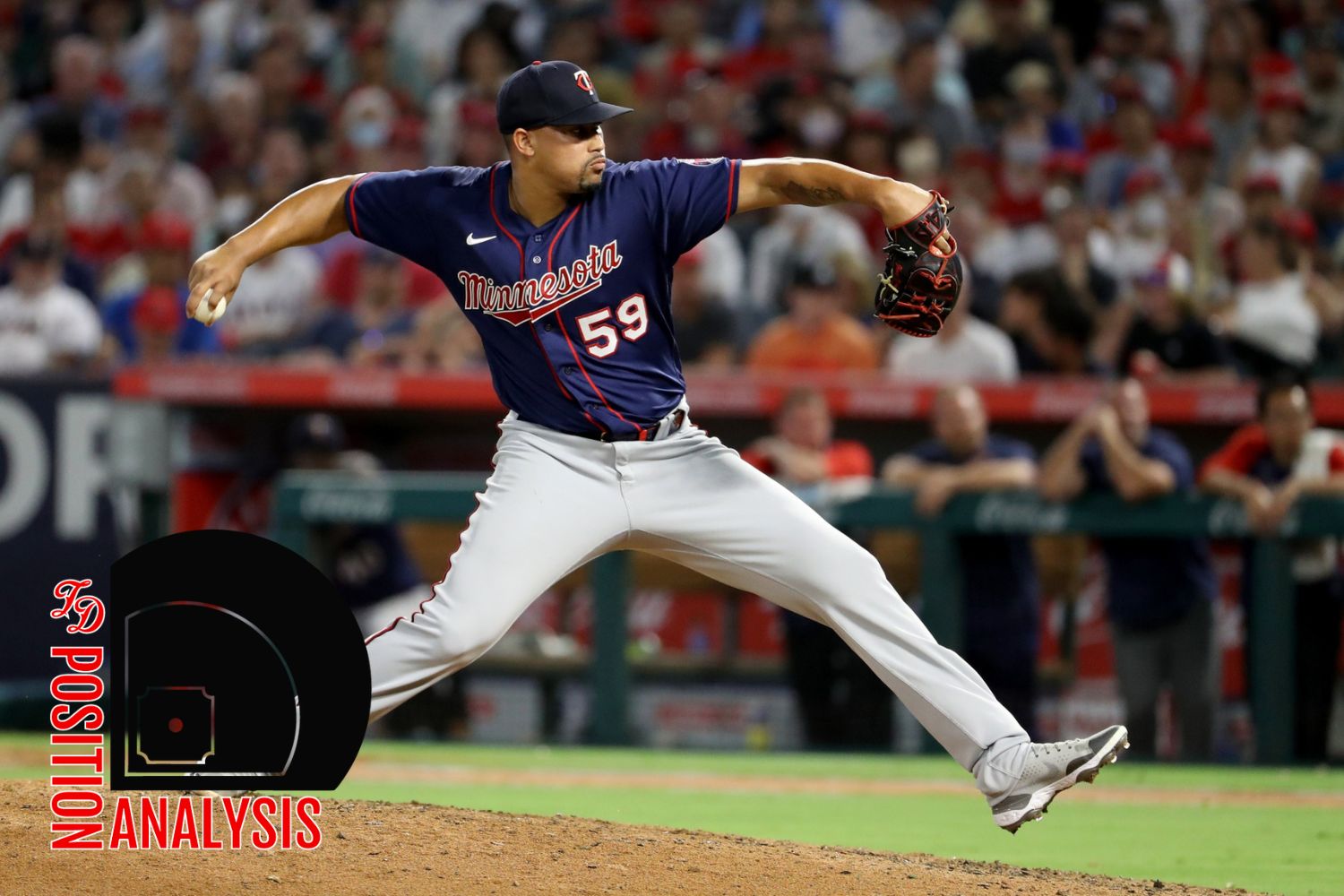 Image courtesy of Kiyoshi Mio-USA TODAY Sports
Projected Bullpen: Jhoan Durán, Jorge López, Griffin Jax, Caleb Thielbar, Emilio Pagán, Jovani Morán, Jorge Alcalá, Jeff Hoffman
Depth: Trevor Megill, Josh Winder, Danny Coulombe, Oliver Ortega, Randy Dobnak
Prospects: Matt Canterino, Ronny Henriquez, Brent Headrick
THE GOOD
Most of the negative associations people have with last year's Twins bullpen are tied to the first half of the season, when it was legitimately very bad. Through the end of June, Minnesota relievers ranked dead-last in all of baseball with negative-0.3 fWAR. Only the heroics from Durán kept them in the middle of the pack (15th) for Win Probability Added.
But from July 1st onward, the Twins ranked 8th out of 30 teams in fWAR (3.1) and if we cut that down to post-trade deadline, they were sixth. The only clubs ahead of them? Essentially all pitching powerhouses: Houston, Cleveland, Dodgers, Mets, Seattle.
That second-half group what mostly carries over to the 2023 season. The front office bypassed significant bullpen additions during the offseason, and it's justifiable when you take a step back. They Twins have equipped themselves with a deep collection of trustworthy high-powered arms.
It all starts, of course, with Durán. He's coming off one of the great rookie seasons in Twins history. He dominated opponents consistently in a role where extreme late-game leverage was routine. The big righty's fastball velocity set Twins records and his "offspeed" velocity set major-league records.
So long as he is healthy and throwing the way he has, it's tough to envision a scenario where Durán is anything less than a top reliever in the game. That's a hell of a foundation for your bullpen. He also figures to have much better support in the eighth and ninth this year.
López was not a factor in the bullpen's late improvement, as he struggled following a deadline trade, but the Twins are hoping he can take them to the next level in 2023. That's a plausible belief, based on his high-octane stuff and overall performance last season (2.54 ERA in 71 IP). He really feels like the pivot point in the outlook for the relief corps.
The Twins bullpen can still be good if López is ordinary, like he was after the trade last year. But if he returns to something approximating his form shown in the first half with Baltimore, this unit can be absolutely elite.
It might be a stretch to say López's turnaround is a luxury, but with Alcalá returning alongside Jax and Thielbar, there are several proven setup options on hand to share the load. Morán can easily join them at that level if he throws enough strikes. It'll be exciting to see him finally get a full-fledged opportunity in the majors.
Outsiders and projections have the Twins pegged as a top 10 bullpen this year on the basis of these strengths. You don't often find relief aces as great as Durán, nor supporting casts as deep.
THE BAD
In both of the past two seasons, Minnesota had a very bad bullpen in the early months and a very good one thereafter. They've shown the ability to course-correct and make adjustments along the way, but decisions like signing Joe Smith and sticking too long with Tyler Duffey illustrate a troubling lack of judgment that has been costly.
Granted, those two are gone. But the other reliever who must invariably be mentioned alongside them is not. The Twins remain apparently committed to seeing through their double-down bet on Pagán coming off a frustrating season full of crushing lapses.
Pagán undeniably has the stuff to be a real asset, supplementing the team's cadre of high-end arms for the late innings, but execution has been a persistent shortcoming. His showings this spring haven't inspired confidence that is about to change. How long will Rocco Baldelli and the Twins stick with Pagán if April and May bring more of the same?
For that matter, what does the leash look like for López if his post-trade command struggles endure? What if Alcalá experiences a tough curve in returning from the year off? 
Relief pitchers are volatile. Even the ones you think you can count on. Teams have got to be ready to react and adapt quickly, and they've got to have reinforcements at the ready. This points to the most striking area of concern with the bullpen: Minnesota's best prospects lined up to impact this unit are hurt. Canterino is out for the year, Winder has once again been limited by his shoulder this spring, and Henriquez has yet to pitch due to elbow soreness.
THE BOTTOM LINE
For the most part, this bullpen has everything you could want: elite talent at the back end, multiple overpowering lefties, potential setup-caliber arms in middle relief. What it lacks, at the moment, is relievers capable of providing substantial length – are we trusting any of the guys in the projected Opening Day mix to throw more than one inning regularly? – and readymade reinforcements for when things inevitably go awry.
The good news, I guess, is that the front office has been fairly adept at working out the in-season kinks. Building the right group from the start has been their biggest issue, and without question, this bullpen mix is worlds better than those they brought into either of the past two seasons.
Catch Up On Our Position Preview Series: