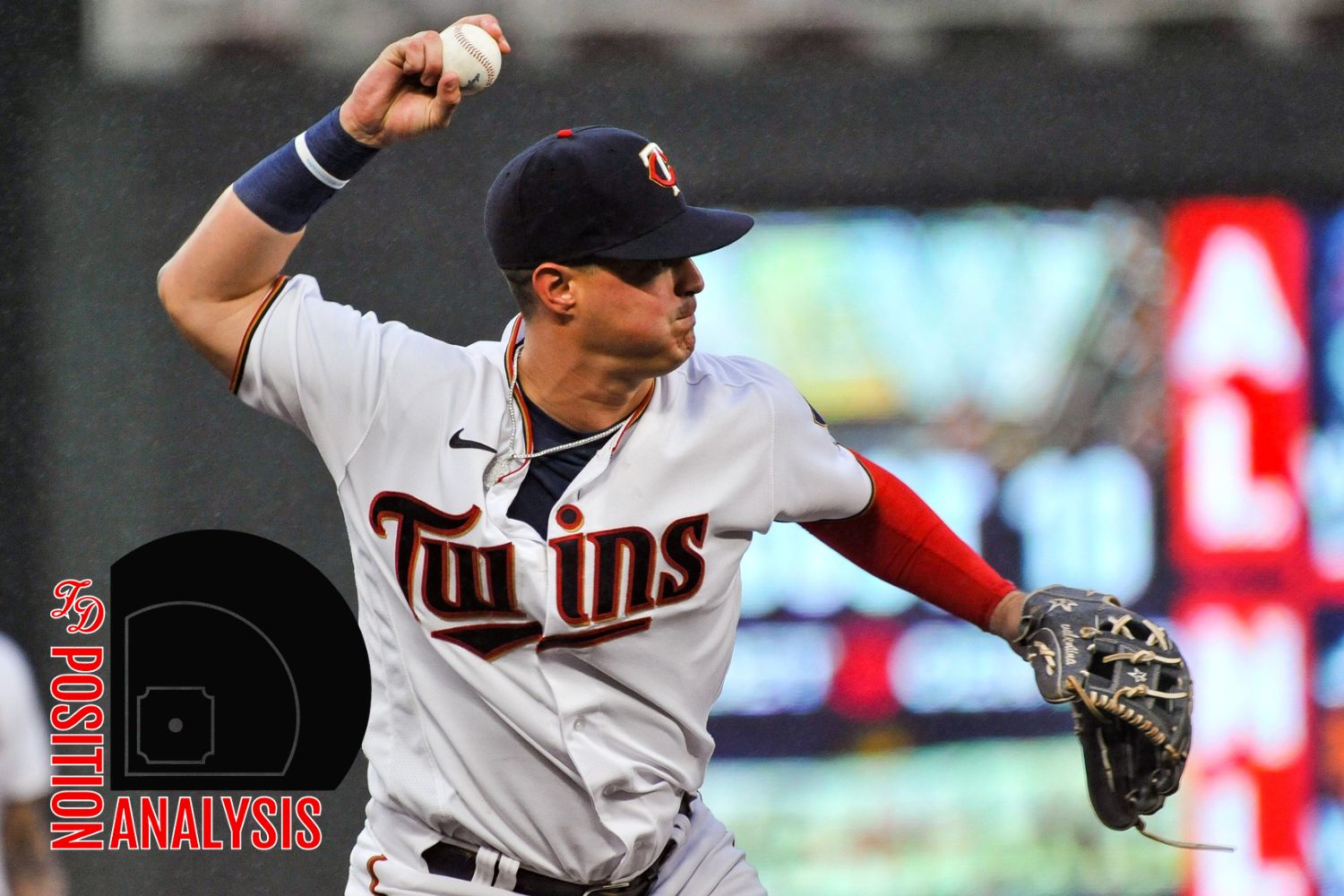 Image courtesy of Jeffrey Becker-USA TODAY Sports
Projected Starter: José Miranda
Likely Backup: Kyle Farmer
Depth: Donovan Solano, Willi Castro, Elliot Soto
Prospects: Brooks Lee, Jose Salas, Austin Martin, Yunior Severino
THE GOOD
It already seems safe to say Miranda is either going to be a good hitter or a great hitter. The type of hitting prowess we've seen on display over the past two years doesn't happen by accident. His ability to mix huge pull power with a penchant for going the other way give him a balanced offensive attack that yields consistent results.
It's yet to be seen if the run-producing monster we saw in Miranda's scorching June and July as a rookie (.329/.373/.557) was more emblematic of what to expect than his pedestrian August and September (.261/.332/.378) but there's little question the kid is going to carry weight offensively.
Defense is another question. Miranda lacks the quickness, agility, and arm strength to be anything resembling a lock to stick at third, as we'll discuss. But he's hardly a lost cause there. He's got a good build for the position and made several slick plays at the hot corner in 2022. 
Even if he's not long for the position, Miranda provides crucial value to the Twins as long as he can hold his own at third, allowing the team to rotate additional quality bats through the first base and DH positions. This can provide a key competitive advantage that shows up in team results. 
Do we think it's a coincidence that of the top 10 individual finishers in wOBA at third base last year, nine were in the playoffs?
THE BAD
As a rookie, Miranda made only 27 starts at third base, compared to 69 at first base and another 20 at DH. That seems telling. It's not like the Twins were abundant in great third base options, giving 131 starts there to Gio Urshela, whom they liked enough to trade for nothing at season's end.
When he played third last year, Miranda looked pretty rough, and he's been unable to shake away that memory this spring, with a shoulder injury preventing him from playing the field. That's not considered a long-term concern, but the Twins were already contemplating backup options at third even before this flare-up. 
Though they let Urshela go, the Twins built out their depth at third considerably over the offseason, acquiring three infielders – Farmer, Solano, and Castro – with significant MLB experience. That said, any of those three would be an average-ish regular at best, so the Twins need to hope their gamble on Miranda pays off, at least for a while.
THE BOTTOM LINE
Down the line, it sure feels like this position is Lee's for the taking, which is why I have the Twins number one prospect listed in the pipeline picture here despite all of his pro reps thus far coming at shortstop. Martin or Royce Lewis could also be a factor here. Or maybe, eventually ... Carlos Correa?
The big question is how long Miranda will provide the luxury of waiting on those promising young infield talents, or Correa's eventual move off short. Will Miranda show enough improvement to convince the Twins he's viable, giving them a competitive edge in the lineup, or will they fall back on a steady-yet-unspectacular backup option?
Catch Up On Our Position Preview Series: