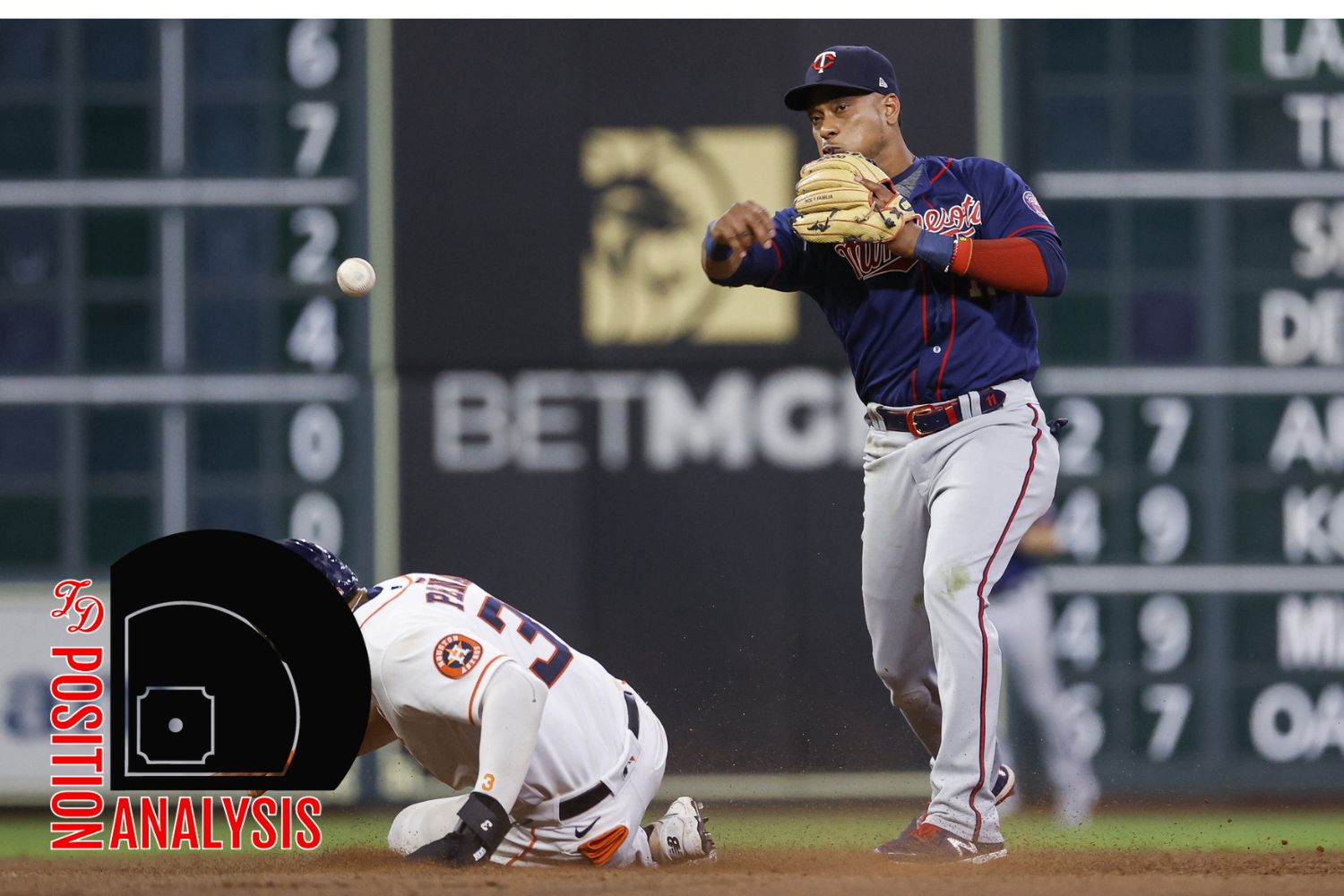 Image courtesy of Troy Taormina-USA TODAY Sports
Projected Starter: Jorge Polanco
Likely Backup: Donovan Solano
Depth: Kyle Farmer, Nick Gordon, Willi Castro
Prospects: Edouard Julien, Jose Salas, Austin Martin, Tanner Schobel
THE GOOD
In the 2021 season, his first spent playing second base, Polanco ranked fifth among MLB players at the position with 4.2 fWAR, instantly establishing himself as an elite player at his new infield home. 
He launched 33 homers, drove in 98 runs, and was an easy choice for Twins Daily MVP. Polanco provided middle-of-the-order production from a middle-of-the-infield spot, which is a recipe for huge value. The Twins will hope to get him back there in the season ahead.
Polanco's absence in September last year was jarring: he's one of the few Twins players who has been able to avoid the injured list in his career, ranking second only to Max Kepler in plate appearances for the franchise since 2017. 
If Rocco Baldelli can reliably write Polanco's name into the lineup on a regular basis, he'll feel confident in what they're getting from second base. Polo's been a good if not great hitter almost every year, including 2022 when he was 17% above average, and he's still not yet 30. His switch-hitting ability makes him an everyday staple.
The loss of Luis Arraez during the offseason subtracted a key depth piece at second, but the Twins backfilled with a couple of veterans in Farmer and Solano, who would both be capable if uninspiring regulars at the position should Polanco miss time. 
Adding to their depth here, the Twins have a handful of near-ready infield prospects who could factor at second base in the short term – most notably Julien, who's seen plenty of time there this spring while really impressing with the bat. Martin and Royce Lewis are also realistic candidates to see time at second this year.
THE BAD
Polanco's lengthy run of durability came to halt in the latter part of the 2022 season. He didn't play after August 27th, plagued by a nagging knee tendinitis issue he couldn't shake. According to Betsy Helfand of the Pioneer Press, Polanco spent much of his offseason rehabbing the injury. 
He's been noticeably slow to ramp up in camp. The 29-year-old still hasn't appeared in a spring game, and while that's not quite yet a red flag, it will be a week or two from now. As with so many other players on this Twins team, it is the ambiguity and lack of information around Polanco's health situation that makes it so inscrutable.
What was true at first base is also true here: the Twins have enough credible depth to sustain losing their starter, but such a scenario would also entail a huge drop-off in upside. The idea of Alex Kirilloff and Polanco holding down the right side of the infield is exhilarating. Alas, we've yet to see either of them on the field this spring.
THE BOTTOM LINE
A healthy Polanco is an excellent piece to have at second base. He has played at an All-Star caliber level in two of the past three full MLB seasons and could easily be one of the team's most critical fixtures this year.
But the lower-body injuries have clearly taken their toll on Polanco, who's undergone multiple ankle surgeries in the past. He's in his last guaranteed year under contract, and as mentioned, there are several young middle infielders in this system on the rise, so the coming season could be a pivotal one for the longest-tenured Twin's future with the franchise. 
Catch Up On Our Position Preview Series: