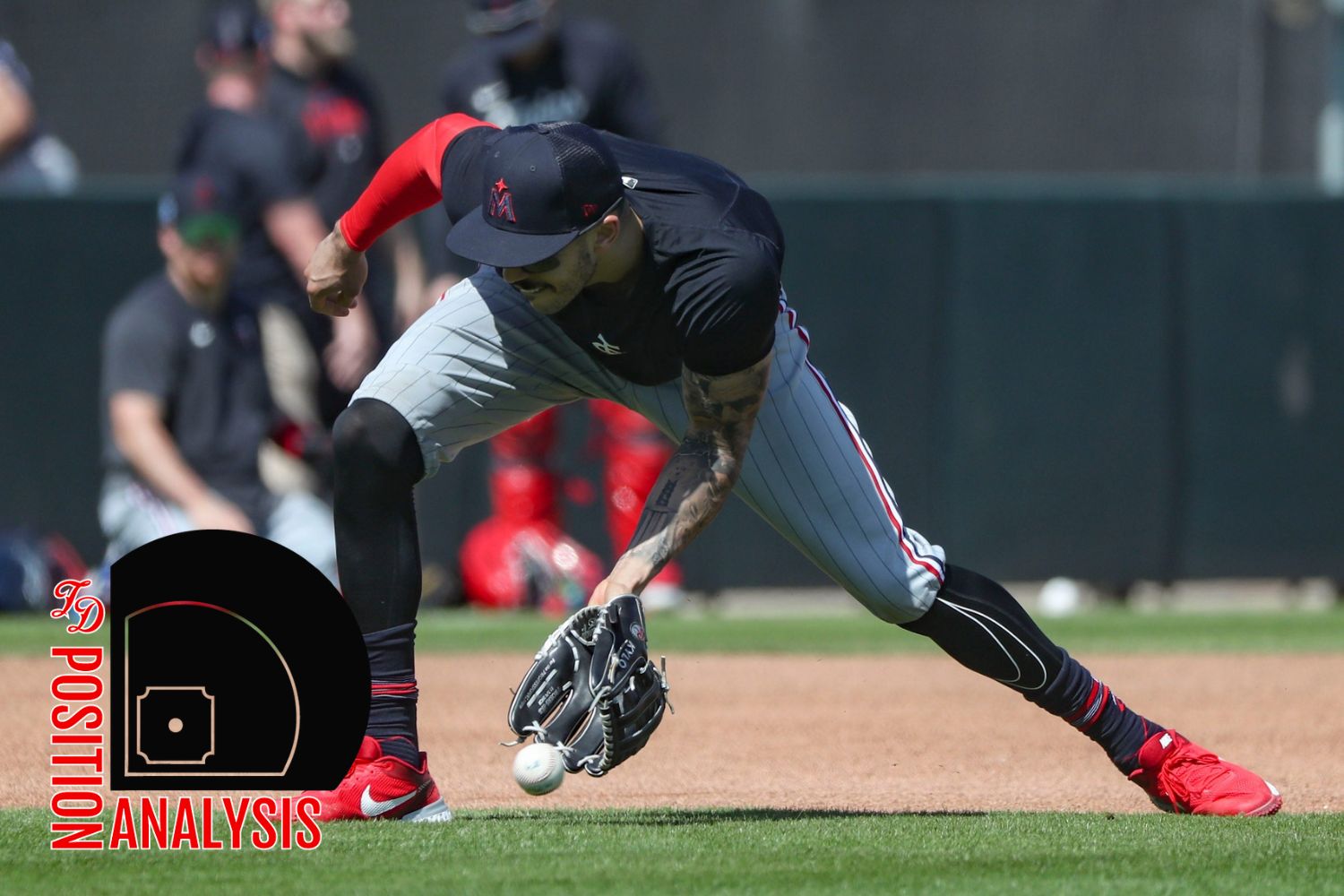 Image courtesy of Jonah Hinebaugh/Naples Daily News / USA TODAY NETWORK
Projected Starter: Carlos Correa
Likely Backup: Kyle Farmer
Depth: Nick Gordon, Willi Castro
Prospects: Brooks Lee, Royce Lewis, Noah Miller
THE GOOD
Every projected starter in the Twins infield has been saddled with limitations this spring. All of them, that is, except for the guy whose injury concerns cost him $150 million during the offseason. 
Correa, currently away from the team for the birth of his new baby boy Kenzo, has looked healthy and unhindered in Twins camp. The ankle issue that cratered contract agreements with the Giants and Mets was always considered more of a long-term concern, but nonetheless it's good to see Correa out running around in games after all the hoopla. 
Even aside from the health thing, whatever weight you want to assign it, we should objectively expect the 2023 season to be the best of any in Correa's new long-term contract – merely because he's as young as he'll ever be. At 28, the shortstop is still in his physical prime, and hasn't shown many signs of slowing down on the field.
The Twins would be perfectly content with a repeat of his '22 campaign, in which Correa slashed .291/.366/.467 with 22 homers and was worth 4.4 fWAR. But we know he's got another gear, and saw it truly emerge in the second half, when Correa found his groove and posted an .866 OPS, mixing in many clutch moments that were amiss in the early months.
Fast forward to this year: Correa is familiar and comfortable with his new surroundings, settled in for the long haul. If we see the late-season version of C4 from Day 1, he'll be an MVP contender, as he was in 2021. 
The organizational depth chart behind Correa is quite loaded. I hesitate to call it an embarrassment of riches, but the Twins boast a lot of shortstop talent, and that's a very good place to be. Correa's backup, Farmer, has started more than 200 MLB games at short over the past two seasons. The utilityman Gordon came up as a shortstop, and has played 31 games there for the Twins.
Beyond those two, four of the system's top 20 prospects – Lee, Lewis, Austin Martin, Miller – have played shortstop exclusively in the minors. The Twins are obviously hoping Correa sticks at the six-spot for quite a while, but there's no shortage of current or future replacements in the wings.
THE BAD
There are a few things to note regarding Correa and his future at shortstop. The first is that his defensive metrics dropped off a cliff last year, following a long and very stable run of excellence. It's difficult to know what to make of this, but the stark contrast against all previous seasons is too much to ignore.
Even if you think his nosedive in Outs Above Average, Defensive Runs Saved, and other fielding stats last year was noise, there's reason to believe Correa's biggest strength (his arm) could be neutralized by rule changes that prevent infielders from touching the outfield grass. Playing deep was a big part of the cannon-armed shortstop's edge.
The other thing to keep in mind is that the Mets were ready to sign Correa as a third baseman and he was ready to accept the assignment. The idea of life at a new position has already been implanted.
He's staying at shortstop with the Twins, but it now feels like an ephemeral arrangement. If the ankle starts barking at some point, or last year's defensive stat trend presages things to come, Correa will likely move off short. That eventuality seems implied in the structure of a contract with steeply declining salaries in the latter years. 
THE BOTTOM LINE
The Twins have one of the premier shortstops in the game, and he's locked in for the long haul. There are a few different factors that make it reasonable to wonder just how long Correa will stick at short, despite his being only 28 years old and one season removed from a Platinum Glove, but that eventual scenario doesn't instill much dread at the moment.
This is the strongest position in the Twins organization, featuring arguably their best player and inarguably their biggest concentration of top prospects. Not all of those young talents will stick, of course, but several have a real chance. 
If Correa puts together a season that convinces the Minnesota brass his tenure at shortstop is nowhere near done, those prospects could easily become the club's most valuable trading collateral for buy moves at the deadline.
Catch Up On Our Position Preview Series: