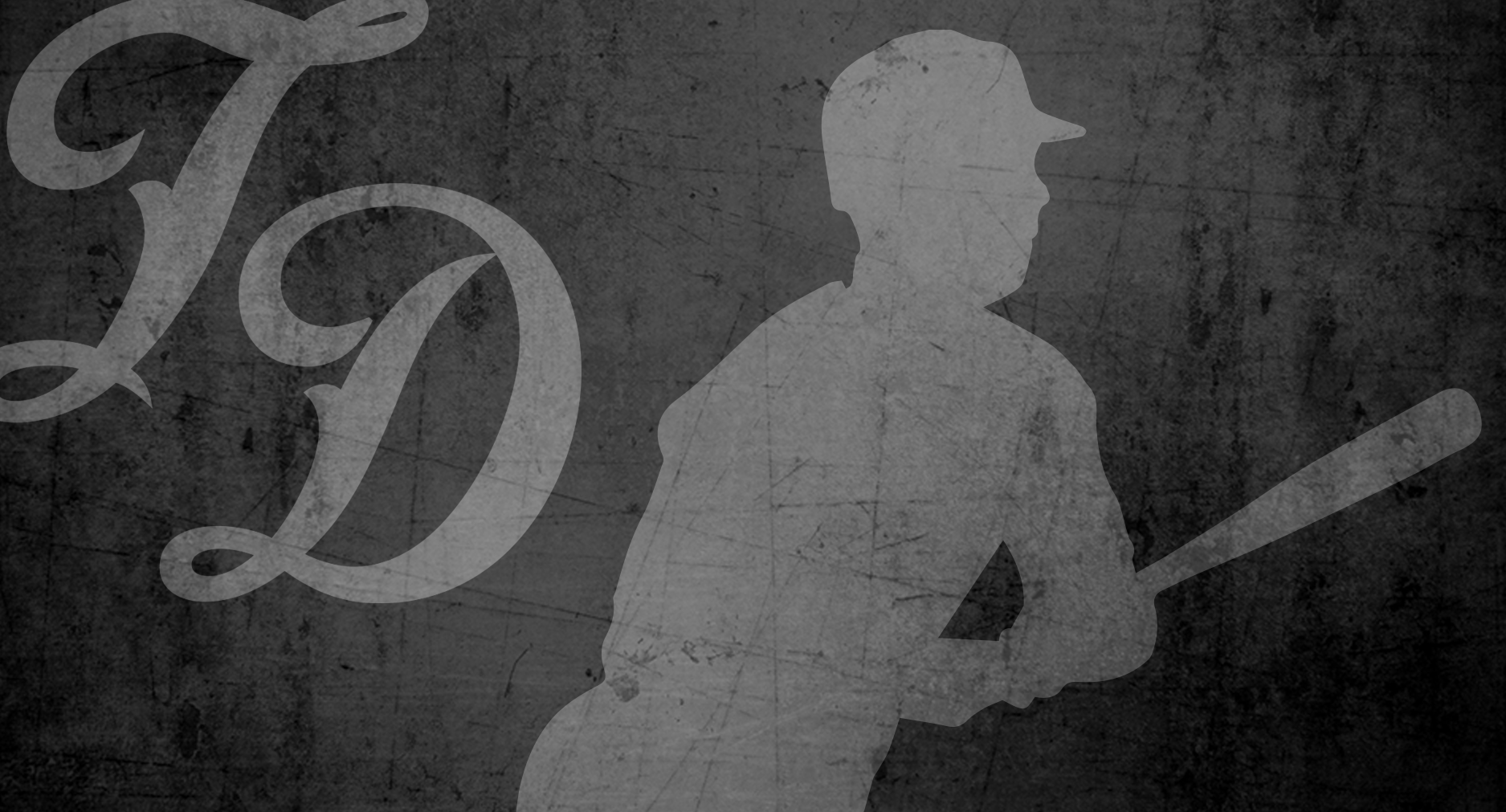 Posts

397

Joined

Last visited
mike8791's Achievements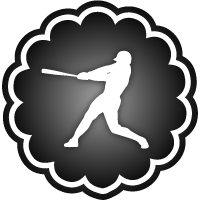 Draft Eligible (3/14)
Rare

Rare
Recent Badges
579
Reputation
Adding to Twins offseason woes: MLBTR reports Cards signing Gray today. No surprise, but still we have lost 2 of our top 3(or4) starters. Not a good way to start the offseason, especially if FO/ownership intends to surpass last years' results.

Wizard11 reacted to a post in a topic: Comparing Kepler and Polanco to Free Agents at Their Positions

DocBauer reacted to a post in a topic: Comparing Kepler and Polanco to Free Agents at Their Positions

Fire Dan Gladden reacted to a post in a topic: Comparing Kepler and Polanco to Free Agents at Their Positions

mikelink45 reacted to a post in a topic: Comparing Kepler and Polanco to Free Agents at Their Positions

Nice analysis, but as others have pointed out, the Twins OF is a mess! Wallner still unproven - will he follow path of Miranda or continue to impress? Still a big question mark. CF is a bigger Q mark. Dreaming Buxton there is a fool's errand at this point. The Twins need a capable replacement for Taylor, either Taylor or via trade for someone like Kiermeier. Result: no way can they trade Kepler. We have no one else in org who is even close. The IF is in better shape, assuming Julien and Lewis can be expected to play at least 75% of time at 3B and 2B. I would resign Farmer to cover absences. He and Castro can be the 2 major subs in the IF. This leaves Polanco as our best trade asset. Will he alone bring in a suitable #2 starter? No, but he can be a major portion of a trade, along with a top minor league pitcher and maybe someone like Larnach, Vazquez, or a top 10 position player(but not top 3). I'd go for Glasnow or maybe one of Miami's good young pitchers(after all, it worked once). While this is off topic a bit, I have to express keen disappointment in the team's plan to cut salary. Here is a division winner + one playoff series victory with a roster ranked 6th among the30 ML teams. And yet they seem to be backtracking. Shame on you Joe Pohlad! A cut of up to 25% of payroll is a real slap in the face to Twins fans who have waited patiently for a true WS contender to emerge. There is a deep FA pool of good-excellent starters who stand a good chance of replacing Gray without giving up a valuable piece of the current roster. While Polanco might be considered a luxury, in addition to CF, the Twins have no reliable starter at 1B or DH. His bat would fit nicely into a lineup clearly lacking in clutch, contact hitters. With a $125MM or so payroll, what are the chances of the Twins advancing further in the playoffs in 2024? Sure they benefitted greatly last year by the emergence of Lewis, Julien and Wallner, but can we count on all 3 to continue to progress? Are there any prospects on the 40 man who look capable of equalling 2023 newcomers? Yes, this might be a slightly negative take, but the goal next year should be to build on 23's record and improve on it. With a limited budget, that prospect looks improbable as of now.

While I don't particularly like playing the blame game with individual performances, especially Gray and Jeffers, your #1 point really nailed it: : this lineup could not produce runs. Like the first half of the season, the playoffs saw a return to the all-or-nothing pattern. With the exception of Correa and Julien, their lineup could not produce runs outside of HRs. The big questions for the off season is: how do we get more professional hitters into the lineup and how do we change our offense philosophy? While notable offensive improvement in the 2nd half was sparked by newcomers Julien, Lewis and Wallner and Kepler's surprising rebound, this lineup had too many weaknesses, especially in the pressure-packed playoffs. Any offseason activity has to start with adding a cleanup hitter with proven ability to drive in runs. Guys like Bellinger, Soto, or Goldschmidt would fit the bill. And replacement of the hitting coach should be equally important. If we rely on the rooks to continue to improve and hope for a Buxton/Kirillof/ Correa rebound, I believe 2024 will be no better than this year. There is a lot to look forward to, as many have said: Strong rotation(though one more solid#2/3 starter is essential), a stronger pen(again, some reliable closer-type to share w/Duran would be desirable) and one or two from AAA making a significant contribution gives us reason for optimism. But this is all for naught if the offense is not fixed. This should be at the very top of Falvine's list.

Couldn't agree more, Nick! What good is great pitching if your offense is AWOL. While this rotation is the deepest we've seen in many years(probably since 1991), great starts in our last 2 playoff series did little good. And the comparisons are chillingly the same this year: a hot and cold offense that can explode but still comes up short in too many close games and a shaky pen headed by a very vulnerable-looking closer, followed by our other pseudo "shutdown" arms(I'm looking at you Jax, Pagan, and Thielbar to a lesser extent). Yes, the Twins offense's numbers look much better post-All Star but they still have the very disturbing habit of failing to support good pitching(Gray is the obvious example here). In the playoffs there will be no weak pitchers to feast on. This lineup has no real sparkplug, save Lewis< who can be labeled a clutch hitter. If he is absent or not fully recovered to pre-injury performance, name one other player you can count on to deliver a key hit?? It should have been easy to answer Correa and Bux, but that hope is greatly diminished by now, I'm afraid. Solano, Castro and Farmer are great role players but can they be counted on in pressure situations? This team's propensity to K in clutch situations has become a regular signature of the 2023 season. Will it change in October? Not all doom and gloom here. I expect them to break their horrible streak, assuming Rocco is smart enough to bring in guys like Varland, Maeda, and hopefully Stewart/Paddack in place of Jax and, yes, even Duran if necessary. But unless this offense takes their collective hands away from their necks, I find it unlikely this team can pull off a series win. Hope I'm dead wrong!!

While I'm usually in agreement with Chief, I can't be on this post. Instead, the real reasons for this loss and losing 3 of 4 are the following: 1. Using Jax in critical situations. As his 10 losses indicate, I don't care how much "stuff" he has, this old stat brings his ineffectiveness into sharp relief. Last year he allowed 40% of IRS - a terrible % - and this year, while not knowing his IRS%, the 10 losses are all I need to see to want to restrict his use to non-critical situations, especially in the playoffs. Duran, Thielbar and Pagan have been far superior, Varland, too(in SSS), If Stewart is ready, and even Paddack, Jax should be at the end of the list. 2. What most seem to miss is in the last 4 games, this offensive juggernaut has a grand total of 21 hits!! They were lucky to win even one game with this paltry total. This offense continues to be all or nothing, with a few explosions sprinkled into a very few games. It's pretty obvious, this offense will be the worst among the 6 playoff contenders, unless the hot and cold rooks blow hot again. Obviously, it's too much to expect Correa/Buxton to carry the team, and the remainder of the lineup is average at best. They badly needed a jolt from the FO by Aug. 1st, but we all know what happened then. In summary, yes, they will make the playoffs(mainly due to Cleveland's collapse) and yes, with Gray and Lopez starting, their chances to break the dreaded streak look better than in years, but this is still a flawed team that blew the chance to add much needed pen help in FA and the trade deadline and way over-estimated the contribution of their "super stars". Hope I'm wrong, and the team surprises in October, but the odds are heavily against it.

mike8791 reacted to a post in a topic: Brewers 8, Twins 7 (F/10): Bullpen Blows Another Lead, Crew Wins in Extras

Terrific article, Nick. The 2022 deadline trades were exactly what was needed at the time. At least the FO recognized the gaping holes and made some dramatic moves to increase their odds of making the post-season. The fact these moves backfired was certainly unfortunate, but trying and failing is far better than sitting on your hands. Which brings us to 2023. I have said in previous posts that the FO's failure both in the offseason and trade deadline not to augment a very shaky pen was a firable offense. Several closer-types were available as FA. Lesser arms, but improvements nonetheless were available mid-season, yet this smug FO did nothing, even though the pen was decimated by injuries(Stewart, Thielbar), refused to see Jax's uneven performance with runners on base, realized Duran was a shadow of his first half self, and had failed to produce one reliever in their 7 years capable of consistently shutting down a team in the late innings. Just this year we have seen guys like Winder, Sands, Ortega, Balozavic, et. al., fail miserably as fill-ins. I am truly amazed at the refusal of TD fans not to understand how badly this FO has failed the team and its fans! Let's hope Joe P has more guts than Jim had and fire these clowns.

Smack on, Lou! This failure in the offseason is a firable offense. They saw even after the Lopez acquisition last year that he was unreliable. So going into the 2023 season they had one "closer-type" reliever in Duran - and he came with the risk of the dreaded sophomore slump. Fortunately, he has been a lot more than a one year wonder, but without reinforcements, he has deteriorated recently. To rely on Jax and Thielbar as late-inning relievers was a high risk move. The 35 year old Thielbar was an excellent signing but it shouldn't be surprising at his age that he's succumbed to injuries, nor should it be a surprise that with his 40% Inheritred Runners Scored rate in 2022, Jax has proven to be shaky in late inning critical situations. The FO has been fortunate to see somewhat of a Pagan renaissance and Stewart emerging from the scrap heap, but to expect guys like Sands, Moran, Winder and Blaze to be positive reinforcements was just a pipe dream. Granted, the big failure this year has been the offense but in the middle of a pennant race(and hopefully a playoff) it isn't too surprising that the starters have fallen off, thereby putting more pressure on the pen. Short of adding a Hader, it seems more wishful thinking now to expect a meaningful addition to the relief staff before the trade deadline. If only they did more in FA!! Shame on you, Falvine. I hope Joe iswatching carefully.

Let's hope some other MLB clubs are reading this. Balazovic would be the perfect player, along with one or two of Larnach/Wallner/Varland or SWR to entice the Pods to part with Bader or the Pirates to give up Bednar for these are the type of shutdown arms the Twins need for success in Aug/Sept/Oct. Perhaps one of these clubs could buy high on Blaz, but for the Twins to rely on him in their pennant push, would not be wise. Instead, he slots in with the likes of Pagan, Winder, Moran, et. al. as filler. That's it - and that's not enough to help this team gain a playoff spot..

This FO has almost always(Lopez the one, unfortunate exception) avoided major moves to strengthen the closer end of the bullpen. Some on TD argue this is the correct course as relievers future production can be so unpredictable. And yet, with the Twins hanging on to 1st with a shaky 1-1/2 game lead, the argument for bolstering the shutdown end of the pen by the trade deadline is compelling. First, the Twins are too heavily reliant on Duran for critical situations. This heavy dependence has, to a certain extent lately, looked to weaken his effectiveness. More importantly, the current #2 man, Jax, has had an alarming tendency to allow inherited runners to score at the most inopportune times. Can he really be counted on as a shutdown reliever in critical games, particularly in a playoff game? And who else currently on the roster would you trust? Yes, Thielbar and Stewart might return in time, but to count on that happening is just too chancy at this juncture. With Robertson just traded, there are perhaps two other relievers - Hader and Bednar - that would fit the bill. Yes, the price is high, but we do have surplus major league talent to trade - LH OFs and middle IFs. Wouldn't a package of, say, Polanco, Larnach and maybe Varland land Hader or Bednar? As things stand now, these are surplus players who might slot nicely into a team like the Padres. Sweeten the package with a top 10-20 prospect and pehaps the Pods would add Snell to the package(after all, you never know what Preller might do). Do I expect a major deal like this to happen? No, but it would certainly give this team a positive jolt for the stretch run!

After winning 9 of 11, there is no doubt we can allow ourselves a bit of complacency now, but let's not fool ourselves. There are still a lot of holes on this team! Kirillof, Julien and Kepler have been hot. They have carried the offense during this streak. Looking at the rest of the season thru rose-colored glasses, yes, the offense might stay robust IF they continue and Polanco and Lewis come back soon and start contributing immediately. What is the likelihood of this happening? But if the FO really desires to ensure a Central Division title and break the horrific playoff losing streak, they must act boldly this deadline. Adding a bat like Goldschmidt, Bellinger, or Lane Thomas will be necessary to really improve the odds. Sure, we can hope Correa/Buxton will rediscover their batting stroke, but depending on this happening is a fool's journey. We have 100 games to affirm this unlikelihood. We have 32 years of diddlin' around. Time to man up and go for the gold! s.ed

Sorry Derek! The Twins have one reliable closer-type(if you think Jax should be added, look at last night + his Inherited Runners Scored stats since last year). They should be targeting one of Hader, Bednar or Robertson. Period. Middle relievers are fine for the regular season, but in the stretch run and playoffs, you need 3 shutdown relievers with a proven track record in big-game situations. Yes, they whiffed on the Lopez acquisition last year, but their thinking was correct. The offense is coming to life. More importantly, the team is showing some life coming from behind(a rare occurrence over the last decade). When you have a chance for the playoffs, go big or go home!

LA Vikes Fan: My suggestion was Larnach or Wallner plus Miranda. That's two potential starters for the Nats. I think Varland, Winder or SWR might have to b e added, but only to sweeten the deal for A Nat RP.

Would add Miranda to the list. Larnach or Wallner (I prefer wallner) + Miranda could net someone like Lane Thomas, especially if we were to throw in a #11-20 pitching prospect.

Nice, precise analysis. Up until this year(or, more precisely Aug. 1, 2022), I couldn't distinguish between the FO's failures or the coaching staff's for the team's underperformance in 2021-22. As you mention, the 2021/22 seasons foundered on the pen's weaknesses - a fact squarely on the shoulders of the FO. They refused to spend any money on FA relievers who could have appreciably improved a pen that was subpar. But at least at the last trade deadline, for the first time in their 6 years, the FO made some trades to bolster a beleagured rotation(Mahle) and pen(Lopez), which only partly made up for their perplexing trade of Rogers and failure to sign any FA but Joe Smith. Then they follow up this past season by trading for Lopez, resigning CC, signing Vazquez,and greatly improving depth thru addition of Taylor, Farmer, Solano, and Gallo(??). With this FO turnaround, yes, the heat should be on The Rock to get this team into the playoffs and end the long winless streak,. Anything less, and ownership should get rid of Rocco first, and the FO quickly thereafter. Here's hoping the classic Passive Pohlad era has ended with the elevation of Joe. No guarantees, but for the first time in ages, some hopeful signs have emerged. As SGD states, the negatives on Baldy's side - lack of fundamentals, inability to manufacture runs, slavish attention to a formulaic approach to the rotation, going along with FO's inexplicable attachment to underperforming players,e.g., Pagan, Colome, Sands, rather than putting the 26 best players on the active list, and any lack of overt leadership/fire that might inspire a team rather than go along with the "Minnesota Nice" attitude that we've seen since TK left- should leave little doubt that if 2023 shows signs of repeating the last 2 seasons, Rocco must take the fall. If the first 3 months of the new season shows no great improvement, he must be replaced. No more excuses can be accepted.

Nick, prior to ST, you had an article on risk FO was taking by not signing one or two veteran relievers with good track records. I agreed with that, but wonder why you are changing your opinion now? The risk is still great. Yes, Duran looks like a bonafide closer, but there's always the worrisome sophomore jinx that looms. I agree that Lopez is a real key to success. If he proves that his post-trade work with the Twins was a fluke, that is a big plus. But the risk is still there. After all, until last year, he was not even on anyone's radar as a closer. Which Lopez will emerge in 2023? There is a fair amount of risk here. Going down your list, Thielbar and Jax are probably now #3/4 in pen pecking order. Jax's lofty rating is worrisome; after all, he had an Inherited Runner's Scored % of 42% last year. That is not what you want to see from a late inning reliever! I,too, like Thielbar, but at age 35 can he repeat 2022 performance? There is some risk here, too, Frankly, my hope is that Alcala emerges as a solid #3 pen arm ahead of these two, but can he rebound from serious injury? As for the last 3 arms in the pen - Pagan, Hoffman and Moran - the outlook is from somewhat below average to horrible, especially with the Rock's tendency to limit his starters IP. As many have mentioned, Maeda in the pen and Ober starting looks like a plus-plus but so far, no hint of that happening. Why Pagan is anywhere near a Twins dugout is mystifying. Seems like more of Falvey's hubris at work. Hoffman is a journeyman who has never succeeded at ML level, and Moran, despite his "stuff" continues to fight control(2 walks yesterday in one inning against Rays' subs). I'm obviously looking back the past 2 years at this FO's frustrating reluctance to add better depth to the pen - a fault that cost them dearly. I hope they and you are right in this bullpen being in the top 10 as currently constituted, but I'll take the under here. A playoff team is only as good as its weakest link and the pen, as well as recurring injuries, would seem a serious impediment to the 2023 Twins' success in even getting to the playoffs.