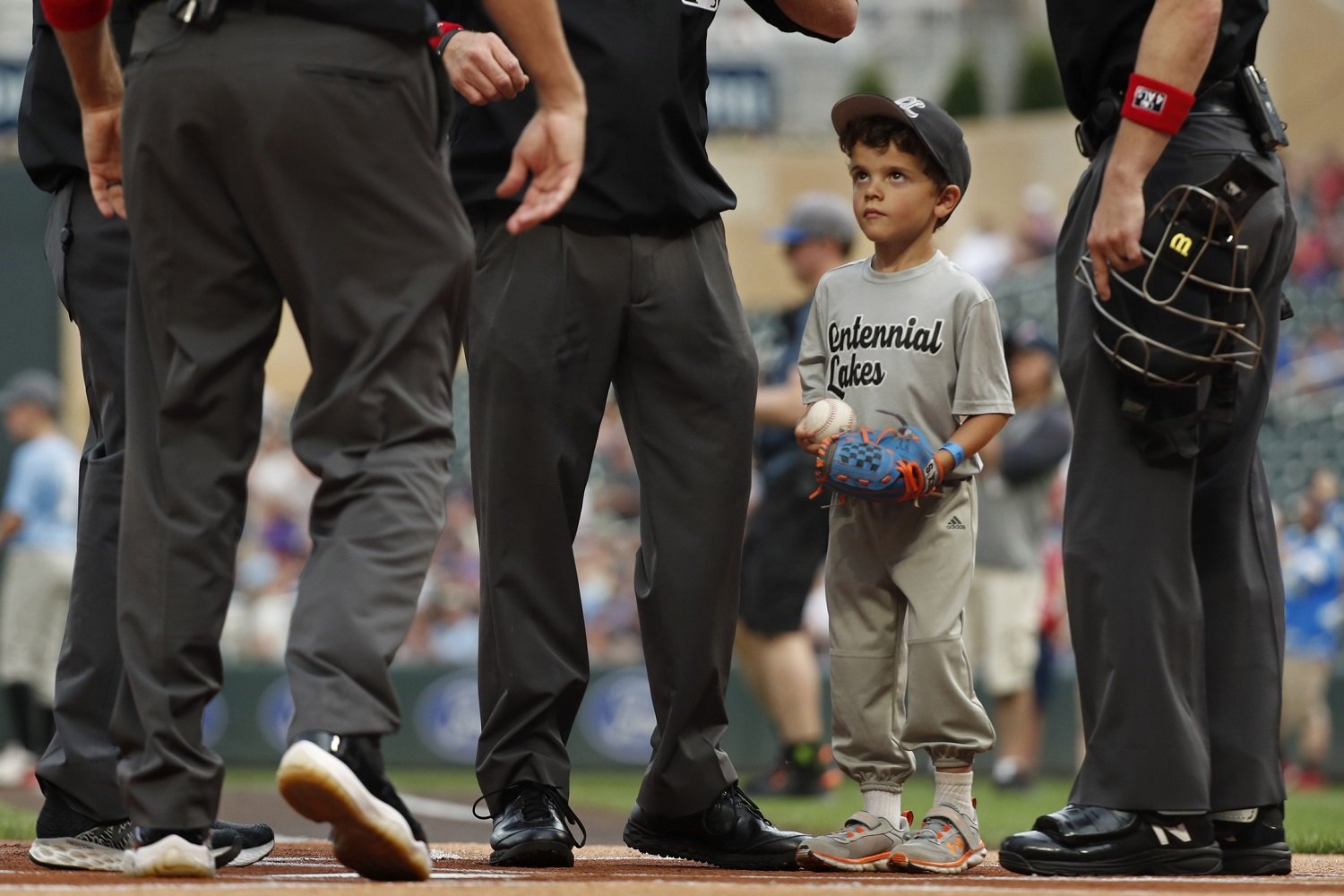 Image courtesy of Bruce Kluckhohn-USA TODAY Sports
The Minnesota Twins fan base went into this season with palpable angst, and a mediocre record that continues to graze a .500 winning percentage hasn't helped. What usually happens next in this scenario is a call from impassioned followers to make some trades, shake up the roster, and ignite a spark by any means necessary. 
And while the deadline is still nearly two months away, whispers of an early market have already been heard around the league. Whether any deals happen in the near-future is still to be determined. But the idea of making a move or two in June could be beneficial to a team like the Twins, who are currently in pole position in their division race, but need considerable help getting their vehicle up to speed. However, there are certainly drawbacks to trying to make an early deal. With merits and concerns on both sides of this coin, the Twins will have to figure out what they are going to prioritize relatively soon. 
Pros of an early trade
While the team has boasted a few notable strengths so far in the 2023 season (a stellar starting rotation, some impressive stretches from key youngsters in the lineup, a fire breathing dragon at the back end of the bullpen, to name a few), there is no doubt that they could use a pick-me-up in a few different areas. The team's depth has been tested multiple times this year, most of the bullpen has been inconsistent and the sluggers that were supposed to star on this squad are marred by injury, ineffectiveness or both. 
If a team can identify their needs for the rest of the year, an early entrance into trade conversations could be prudential. They can theoretically alleviate their woes with an effective addition, remap their depth chart with their acquisitions and hopefully get more balance on their roster.
Not only could they improve the club in the short-term, but acquiring a key contributor in June would give them an additional month of production from this hypothetical player. For example, it's pretty clear that if the Twins remain on the path that they're currently on, a high-leverage bullpen addition will be necessary. If they were to swing a trade for a relief arm right now, that's probably around 10-12 additional appearances that they'd be getting instead of waiting for the August 1st deadline to approach. 
Obviously, a high-impact deal in June is unlikely, and has become more-rare around the league with each passing year. But there are a few notable swaps that worked wonders for the teams involved, sometimes even more than the clubs anticipated. The Los Angeles Dodgers acquired infielder Chris Taylor in June of 2016, and he went on to be a stalwart in their lineup for years to come. The eventual World Series champion Boston Red Sox traded for Steve Pearce in June of 2018, and he instantly became a catalyst for the club, eventually being named the World Series MVP that year. Jeff Samardzija was traded to the Oakland Athletics just after the calendar flipped to July in 2014, and went on to lead his new club to a postseason appearance. 
Each of these players were able to give their new teams additional contributions thanks to their early acquisition. And while that's beneficial, it can come with a price. 
Cons of an early trade
There's a reason why these early trades have become so rare. It's not that buying teams are unwilling to pull the trigger, but rather, the market is still in its infancy and the selling teams use the time left on the clock as leverage. If they get to the day of the trade deadline, sellers will surely be sifting through offers to determine the best return. But in June, what's to stop a selling team from sitting on any offer and waiting for a better proposal down the road? 
Say the Twins are in the market for a starting-caliber, right-handed hitting veteran infielder. They could go to a team like the Red Sox and offer a mid-level pitching prospect (let's go with Matt Canterino) for Justin Turner. Boston could sit on that offer and tell the next team that they'll need to beat the Twins' proposal if they want a shot at landing the veteran slugger. They have the luxury of waiting for the market to heat up to their liking. Sure, there's a risk for these sellers in that they could sit on their hands too long, and their tradable asset either declines or gets injured. But in the end, sellers have the upper hand in June.
That leads to the next con when looking at early trades: increased cost. If the Twins or any other buying team really wants to nail down a trade with so much time before the deadline, they'll need to offer a package that is too good for the other side to pass on. That could mean a headlining prospect, multiple valuable assets, or taking on more salary in return. Just this week, Ken Rosenthal of The Athletic reported that the Kansas City Royals are open for business when it comes to bullpen weapon Aroldis Chapman, but they want a steeper prospect package and/or additional salary relief to make a move this far in advance of the trade deadline. While that could be worth it for a team like the Twins, it's understandable why teams might be hesitant.
The needs of the team are also in flux for teams like the Twins. They could have a totally different shopping list by the time the trade market usually heats up in mid-July, so they might be apprehensive about meeting a higher price for an asset right now. Maybe some of their veteran cornerstone players start performing to their expectations, or maybe some of their upper-level prospects take hold of a roster spot in the coming weeks. There's a lot of moving pieces, and adding another movable piece might not be what's ultimately best for the club in the long-haul
What do you think? Are there other pros or cons to making a trade this early in the season? What do you think are the Twins' biggest needs right now? Let us know your thoughts in the comment section below.