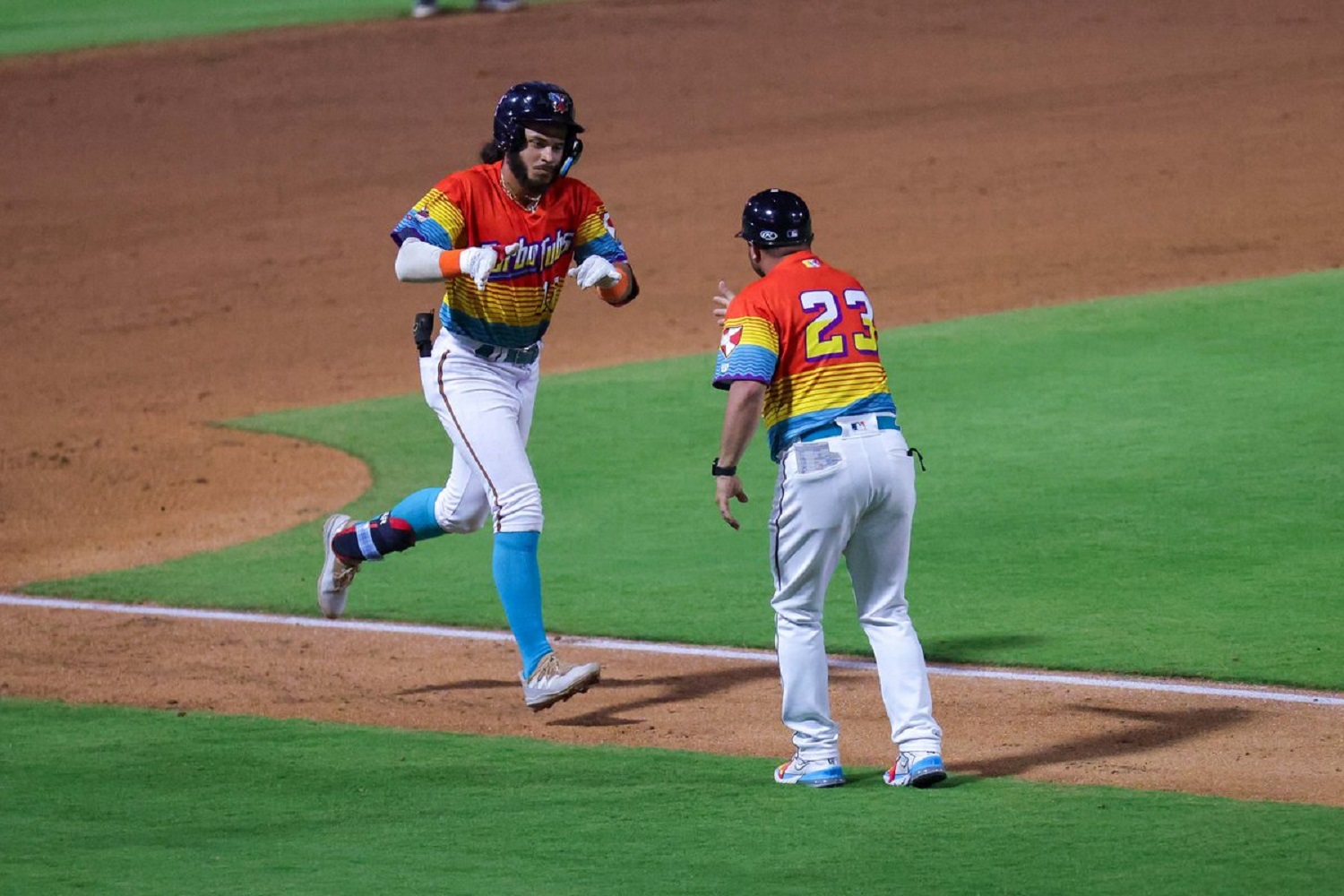 Image courtesy of Ed Bailey, Wichita Wind Surge
Austin Martin was billed as a tremendous hitter with an unknown defensive future when he was taken 5th overall in the 2020 draft. Martin's minor league career got off to a good but strange start offensively, and the defensive questions quickly grew before being traded to the Twins during the summer following his draft selection. A year and a half later, the Twins are left with more questions than answers.
Martin was immediately placed in Double-A with Toronto due to what was seen as an advanced plate approach, and he rewarded them with a 133 wRC+ in his 56 games before being traded. His overall body of work looked like he not only belonged, but that he could shoot up the minors and debut in the MLB in short order. So why would Toronto trade such a player?
Martin walked an incredible 14.8% of the time and only struck out 21.2% of the time with Toronto. His .281 batting average and .424 OBP were very impressive. If you've followed Twins prospects, however, you likely know the question with Martin was always his power. He slugged just .383 in his debut, a total power outage that was exacerbated by Toronto's lack of belief in his ability to stick in the middle of the field defensively. He committed 10 errors in just 26 games at shortstop with Toronto before they started moving him around the diamond.
The Twins saw an opportunity to buy a player who was losing the faith of the team that drafted him. They traded Jose Berrios for Martin and Simeon Woods Richardson. They gave Martin the keys to shortstop in Double-A and began attempting to retool his swing.
In his year and a half in the Twins system, Martin's prospect stock has declined significantly. After finishing 2021 similarly to how he started, Martin completely cratered in 2022. His slash line of .241/.367/.315 was 11% below league average in Double-A. He stole an impressive 34 bases in 90 games, but his walk rate didn't reach 2021 levels and his power declined even further. He committed 18 errors at shortstop in just 70 games, and by year's end, it appeared the Austin Martin shortstop experiment had come to an end. He had dealt with hand issues throughout the season which surely held him back to some extent, but his struggles dropped him out of any top 100 prospects list you can find.
So what could Austin Martin's future hold? Of note, he was sent to the Arizona Fall League to make up for lost time in 2022 and dominated to the tune of a .374/.454/.482 slash line, stealing 10 bases in just 21 games. It's possible he was finally healthy and some of those swing changes finally showed themselves. If he can utilize his contact and walk ability and slug even .400, he's likely to find himself at the door of the Major Leagues in short order at the age of 24. 
Still, significant questions persist. The Twins have yet to find a position that Martin can play well after spending nearly all of 2022 coming to the conclusion that shortstop isn't an option. A rational pivot would be to move him across the bag to second base. Unfortunately for Martin, it's hard to see him finding everyday playing time there in the near future between Jorge Polanco and a mix of prospects such as Edouard Julien, Brooks Lee, etc. who have all blown past Martin in their development. He also doesn't appear to be a great candidate for any corner infield or outfield spots due to his lack of power and overall questions offensively.
Look for the Twins to give Martin some legitimate run in centerfield in 2023. He was always viewed as a freak athlete, and perhaps this would translate better on the grass than it did in the dirt. With players like Gilberto Celestino failing to grab ahold of the job to back up Buxton, Martin could carve out a role for himself quickly if the Twins like what they see. If he can rebound offensively he can have a role in MLB very soon. The longevity of his career and how consistently he's in the starting lineup will depend on where he can settle in defensively.
It's hard to say Austin Martin's time in Minnesota has not gone as planned, and his outlook is at an all-time low for his young career. For now, he's no longer anywhere close to one of the Twins top prospects with so many questions to be answered in his overall game. Still, his Arizona Fall League offered a look at the talent he still possesses and it's fair to hold out hope for a rebound in 2023 based on health alone. 
Will 2023 be a rebound season for Martin? What level of MLB player do you think he'll be at this point in his career? Let us know below!