Posts

131

Joined

Last visited
Recent Profile Visitors
The recent visitors block is disabled and is not being shown to other users.
sun's Achievements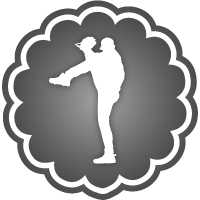 College Ball (2/14)
Recent Badges
194
Reputation
You're right that it was only 1 start. However he started 11 games in the Puerto Rican Winter League this past November & December which means that he's healthy and perhaps more ready to pitch longer outings & more effectively than some other Twins AAA pitchers. He had a 1.51 ERA in 47.2 innings which could show his advanced level of readiness. Just because Team Israel couldn't hit the ball doesn't mean that De Leon wasn't pitching well. His pitches seem to have good movement & zip. I'm looking forward to seeing him make the jump hopefully sooner rather than later considering that he was such a high level prospect that had a long and apparently successful recovery from TJ surgery in 2018. He seems to be at least on par if not able to exceed expectations of Chris Archer last year. De Leon just showed that he could hold up for 60+ pitches just like he was able to do playing PR winter ball. I think that puts him ahead of at least some of the Twins pack of AAA pitchers. Hopefully the Twins and fans will give him some credit when credit is due as he proves himself, which should include his WBC performances.

Why did Kenta Maeda pitch live batting practice yesterday instead of facing the Yankees in Fort Myers? Maybe because Rocco doesn't want Maeda to reveal his stuff too soon and let the cat our of the bag about what will be coming down the pipeline when they play. Or maybe Maeda had a better, longer & more productive work out in batting practice. Or could it be both?

I hope De Leon gets noticed enough to be rewarded with a chance to shine with the Twins. He's got sharp stuff and just needs to stay healthy. He just may be the real deal and is locked & loaded to do battle this year. This year is a big deal for him to make up for lost time due to an injury plagued career. I hope that the Twins don't waste his time if he's ready to pitch & can be an asset. This outing was a big first step. He may very well be the 1st to get called up, ASAP if he's ready.

The past has shown that the front office knows how to wheel & deal in the MLB meat market. I think that it shows that they're stocking up on players to make moves before the trade deadline. Every team can have injuries & needs as the season progresses that the Twins can capitalize on. Just look at how the Twins needed to make an emergency trade with Cleveland for a catcher last year. I like that he's a veteran player that probably has a sound foundation of baseball fundamentals that won't be as likely to make rookie mistakes like base running blunders and throwing the ball to the wrong base behind the runner. Some foreign players never seem to have been taught properly like Rosario which led to his demise with the Twins. Others seem prone to injuries which may lead to them being traded while they're healthy. You never know what the Twins are up to because it's a meat market, If he can stick with the Twins for a couple of years you never know where he may end up. A .248 lifetime BA is just about as good as most any rookie in the Twins system. Taylor, Kepler & Gallo aren't going to be around forever, There's plenty of teams kicking the tires before deciding who they can use in trade. His nickname is Stevo, so welcome to the Twins Stevo. Maybe Stevo will stick around long enough to see how fast the TC weather changes.

sun reacted to a post in a topic: Report from the Fort: How Serious is Jose Miranda's Sore Shoulder?

sun reacted to a post in a topic: Report from the Fort: How Serious is Jose Miranda's Sore Shoulder?

This is the most thorough report that I could find. I wonder if he was throwing too hard, too soon or hurt himself lifting weights or what? They only report that it's inflammation. https://www.archyde.com/jose-miranda-leaves-the-world-classic-due-to-shoulder-discomfort/

It might work to his advantage to by #5 in the rotation. Because in theory he would be opposing pitchers that are easier for him to beat which would result in him having a higher win loss percentage. That could work out the best for him & the team as his comeback progresses.

According to this article, Maeda pitched two scoreless innings today despite the Rays knowing what each pitch would be due to the catcher's earpiece volume being set too loud. When a player in any sport goes on a roll, they can become unstoppable without any explanation. And it's possible that's where Maeda may be heading this season. Sometimes a player just can't do anything wrong. That's just the way that some cookies crumble! Just enjoy it and don't fight it because Kenta's got game! I don't care about his stats as long as he's effective enough to get the outs. The rest will take care of itself. If you ask me I think that he'll be as good as ever because he has the mojo thing going on! Call it Karma or whatever you want. As long as Rocco pulls him out in time and doesn't push him any harder then need be, he will do just fine & will finish the season with a win loss record of about .600 - .650. BTW, afterward when Kenta found out about the earpiece volume he just laughed! The Twins need to get ready to show him the money! I think he's hungry for it! https://www.msn.com/en-us/sports/mlb/twins-kenta-maeda-pitched-around-big-issue-during-spring-start/ar-AA1890gR

Look at this state logo that I found online associated with Minnesota State Colleges and Universities System schools such as St. Cloud State and Inver Hills Community College. It looks like the Twins designer copied it pretty much right off the online template found at St. Cloud State dot edu slash printing services Inver Hills Community College is a member of the Minnesota State Colleges and Universities system. https://eservices.minnstate.edu/registration/search/basic.html?campusid=157 Something very similar to the old Twins m logo is now being used as the State of Minnesota logo. Since the state is now using it maybe the Twins should have stayed with their old m for more familiar & widely acceptable recognition.. But then some fans could wear their old m hats and they wouldn't sell as many new ones. https://www.logolynx.com/topic/minnesota state

I like the return of pinstripes because they exude power. But I don't like the new M or having the bold map on the sleeve. If the players really don't like the M either, then it might effect how well they play when they wear the new hats. It can affect their attitude about the organization when they need to make choices about where they prefer to play. It's just another factor like everything else that an organization asks players to promote & do under contract. If players on other teams think that the new logo is Mickey Mouse, then they'll be less likely to respect the organization and the management. I look at it as it's only a matter of time before the logo will be changed again. I wonder if we asked the players or former players what they really think about the new logo, how would they rate it? Would they give it a thumbs up or a thumbs down. Some fans will like it and some won't. But I doubt that the new M will be as universally liked by Twins fans as the TC logo has been. Sometimes it's better to not mess with success, especially when it's perceived as mostly being about the team finding new ways to make money.. The Twins saw the Guardians successfully change their name & logo, so maybe now the Twins want to do the same. But the Guardians had a negative image problem that the Twins didn't have. Next year the Twins will unveil their city connect uniforms, another money maker. I realize that some Twins fans historically had an issue with the emphasis being on TC and not on the state of Minnesota as a whole. But that has largely been addressed by the Twins over the years with the winter caravan and the Twins Territory campaigns to reach out to the fan base. The new logo is also about trying to convey a new winning image which to be honest, that's more dependent on how the team performs rather than about how the new logo looks. I'm personally dismayed by the new logo and have read many more negative comments than positive ones on Facebook fan pages. Most like some of the changes but the logo is one that more fans are critical of. I can't help but to think that it was a mistake. But any hats that they can sell is extra money in the team's pocket. And isn't the bottom line what it's all about? I just hope that they can win some playoff games and continue to spend enough money on players to progress toward the ultimate goal. But I won't consider wearing one of the new hats. I'll leave that for the new generation of fans if they can stomach it.

The new M logo is a sad attempt to replicate the Northstars logo. And what other team wears such a bold state map on their sleeve? Please forgive me for being negative but I think that's lame. Do they think that baseball fans need a lesson in geography while watching the game?

Another starter who is on the bubble. It's doesn't matter if you call him a long reliever or a starter. Functionally how many innings can he pitch and can he stay healthy while doing it? If we need extra guys who can pitch 3 or 4 innings and he can perform then that's how he should be used. If a guy gets injured by pushing him then the question is easily answered. Pitchers aren't expected to deliver 90 - 100 "effective" pitches anymore so they need to be managed. It seems that sending guys to AAA to be starters only wears them out for when the Twins need them. I don't care if he's called a starter or not. just make sure that he can deliver enough pitches for when we need him to take over a game or spot start, whatever you want to label it. The most important thing is that he's effective for the 3-4 innings that he pitches, either as a starter or a long reliever. Just don't expect too much from guys who are "bubble starters." Forget the longer starts by starters, In order to win playoff games we need guys who can be platooned.. Two of them might get through 6-7 innings because rarely will one be able to do it alone against the big money teams, at least not if the Twins want playoff wins. Maybe they need to be kept stretched out but their pitch counts need to be managed to prevent recurring injuries. If they can't stay healthy pitching 3 or 4 innings in the bigs then they won't stay healthy pitching 5-6 in AAA. There's always next year 4 him..

IMO we need pitchers in the long relief role who don't make mistakes, have live arms & good action on their pitches. With the pitch clock, the Twins can't afford to have marginal guys as long relievers, or else the game will get away from them. They need to be good like Ober. I'm not confident about Jax pitching more than 1 inning. Sometimes he's got it but other times he doesn't. I wouldn't want guys who have already been passed over as starters. Moran is another guy that I don't have enough confidence in. He's a lefty but doesn't pitch enough strikes. Pitchers that rely on pitches way out of the zone for K's are bound to produce more BB's. Once they start letting guys on base then Rocco will need to go back to the BP which defeats the purpose of long relief in 2023.

I like his live arm and comparing his stature to Pedro Martinez, Henriquez is still young and may eventually pan out as a starter. But if being a long reliever keeps him healthy & effective, then let him work multiple innings to maximize his assets as soon as possible. If he can shine in that role then that's just as good as being a starter if not better for the Twins. It will be like calling in the cavalry. Let him get some K's without the wear & tear of high pitch counts, and instead of worrying about the weak links when resorting to a chain of multiple single inning relievers.

That;s great news about Kenta. He Maeda my day!

I'm not concerned about Polanco's health this year, Last year was an outlier year because he's been such a workhorse while carrying the team in previous years and was being underpaid to boot. The Twins have coverage for every emergency this year, and can even provide 2 IF players with a day off at the same time, & even if one IF gets injured. The AAA prospects need to wait for their opportunity plain & simple. Lewis is my primary interest & I think that Solano may be more of a platoon at 1B & backup at 2B when needed. Any player can end up becoming a rental at the trade deadline depending on where the Twins are in the standings, but I doubt that the Twins will trade Jorge if he's producing like an All Star. The Twins will be a better team with both Lewis & Polanco this year than without them. I just hope that Polanco gets to vest independent of whether he's a trade candidate next year or not. He's generally delivered when the pressure is on like a true pro. If Lewis pans out then IDK how long Farmer will stick either. He's older than Polanco and doesn't switch hit. It depends on whether Lewis can back up SS or not after surgery, and should not be based on how much Polanco will be paid next year if he vests.