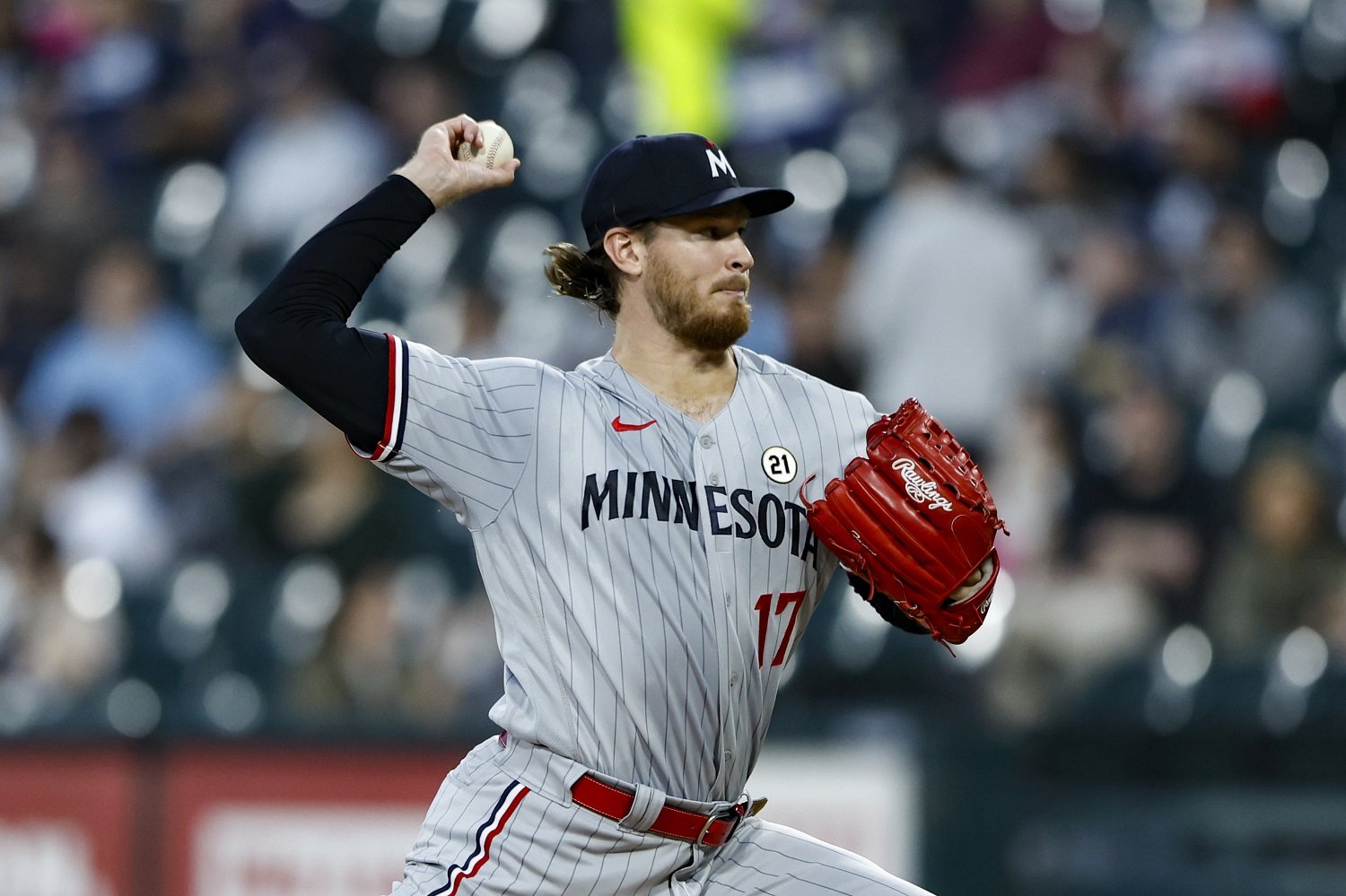 Image courtesy of © Kamil Krzaczynski-USA TODAY Sports
Rocco Baldelli has been without some of his key players down the stretch this year, and yet Minnesota has continued to win. Byron Buxton has been shelved despite attempting to work towards playing centerfield. Brock Stewart has been out since the All-Star Break and other regulars have dealt with their nicks.
When the Twins ultimately host a Wild Card opponent for three games at Target Field, the front office and coaching staff will be tasked with bringing 26 players along for the first round. It's not a traditional roster setup, as only three starters will be needed, so how they get creative with the spots remains in the air.
Here are three players that should make the cut:
A Runner
Minnesota elevated Andrew Stevenson to the 26-man roster after spots expanded in September. He has arguably been the St. Paul Saints best player in 2023, and with more than 200 games at the big league level, he was hardly just a feel-good story.
Stevenson posted a .916 OPS at Triple-A this season, and he did so with 46 extra-base hits to his credit. His 16 home runs matched a career-best output from last year at Triple-A with Washington, and his bat was an asset. There's enough major league track record to not believe in all of the offense, but he's a great defender and steals bases.
With the Saints, Stevenson was successful on 44 of 49 stolen base attempts, and he is a perfect four-for-four with the Twins thus far. Even when opposing pitchers know he'll take off, his instincts are good enough to get the job done. Austin Martin may represent a better offensive or all-around profile, but he's not yet on the 40-man roster, and it doesn't seem that Minnesota would prefer to place him there just for the final few games.
Giving Baldelli a security blanket from an outfield defender standpoint while providing someone who can grab an additional 90 feet is a no-brainer for a short series where every game matters.
An Extra Starter
Baldelli will only need three arms when dealing with his rotation in a short series, and two of those will unquestionably be Sonny Gray and Pablo Lopez. Both Cy Young candidates in their own right, Minnesota's best one-two punch will go during the first two games. From there, it becomes a question of Joe Ryan, Kenta Maeda, and Bailey Ober.
Maeda has already pitched in relief, and moving into the bullpen makes the most sense. Joe Ryan then would get the final starting spot. What happens to Ober then becomes the question, but as the Twins have begun to protect his innings, there is only a need to do that if he will be a vital part in October.
Sure, Minnesota could opt to pitch Chris Paddack or Dallas Keuchel out of the pen, but if the goal is to build the best 26-man roster, then Ober has to be on it. No matter what Paddack looks like during his rehab assignment, he's still facing minor-league competition, and his first big-league showing in more than a year shouldn't come in the biggest games. Keuchel has had moments for Minnesota, but his stuff probably doesn't play up in relief.
Enter Ober, who has been cast aside twice this year and responded well each time. It's not as though Ober should be expected to see a Louie Varland-like uptick out of the bullpen, but having his arm as an option is more comforting than Paddack and more reliable than Jorge Alcala, Cole Sands, Josh Winder, or someone from that rotating group.
Much of the Twins' postseason roster projection should be straightforward, but if they want to field a team with the best options for a short series, both of these players should be among the group.