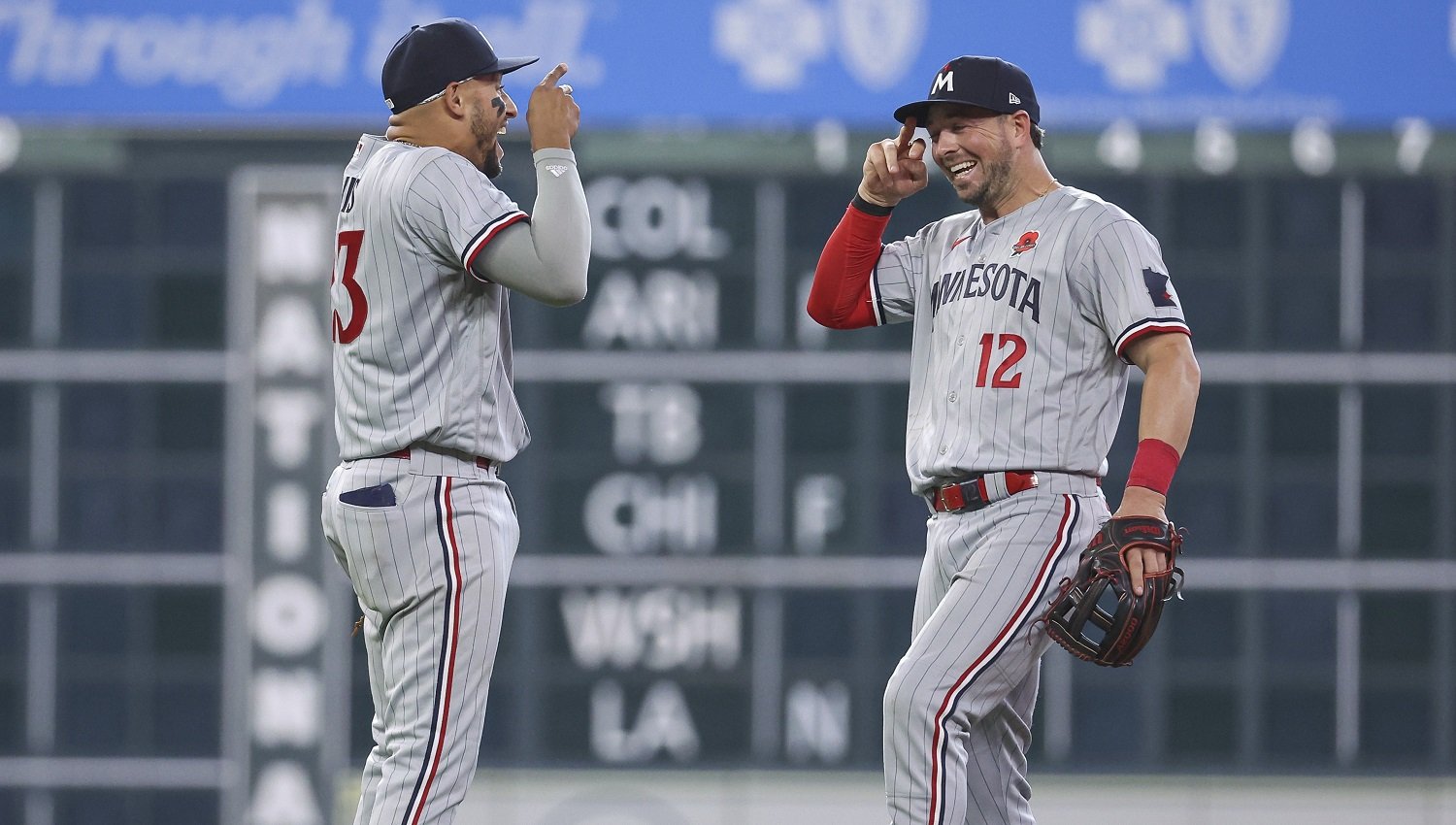 Image courtesy of Troy Taormina-USA TODAY Sports
This offseason, the Minnesota Twins found themselves winners of the twisting and turning Carlos Correa free agency saga. He was back with the club he signed a record deal to play for following the lockout before the 2022 season. In doing so, it seemed that Derek Falvey and Thad Levine had their answer at shortstop for at least the next half-decade.
For the top Twins prospect, Royce Lewis found himself working as a shortstop but seeing that position accounted for at the highest level. Not eligible to return for the Twins until late May, an opportunity was always going to need to present itself.
Both clients of agent Scott Boras, there have obviously been conversations among the three parties about their futures. As Lewis raked his way through a rehab assignment, all it took for something to materialize was 2022 breakout Jose Miranda losing his way. The hot corner was open, and although Kyle Farmer had played there in recent weeks, Lewis represents the future.
At this exact moment, Correa is struggling through a painful bout of plantar fasciitis. When he originally was taken out of the lineup, I wondered whether Farmer would take over behind him, or Lewis would slide into the position he has played the majority of his professional career. The answer was immediate. Lewis stayed at the hot corner, and things appeared to be settled.
It's been a very small sample at third base thus far, but the hot corner is not unfamiliar territory for Lewis. He spent all but his senior year at the position during high school, and if nothing else, it should be a bit easier of a spot. He's taken to it swimmingly, and we have seen both his glove and arm play.
The timeline for Correa's return is not straightforward. He could need sporadic time off for the rest of the season. That puts the shortstop position in flux while he deals with the malady. Maybe Miranda turns things around with Triple-A St. Paul, but his spot now seems to be gone. Jorge Polanco is only under contract at second base through this season, but both Edouard Julien and Brooks Lee could play themselves into that role. All over the diamond, Minnesota has relatively straightforward developmental plans.
Leaving Lewis at third base while Correa has been out gives the Twins youngster an opportunity to settle into a home that he could call his own for the duration of his career. We have seen players like Anthony Rendon,  Manny Machado, and Alex Rodriguez both get big paydays as third basemen. There is plenty of money to be made at the hot corner. Within the AL Central, Jose Ramirez is also at third base and can claim to be one of the best players in the sport.
If Lewis never finds an opportunity to move off the position, that probably says more about what the Twins have done from a development perspective than a disservice to a role he once held. If early returns are any indication, and again the sample is minuscule, then things should be viewed as extremely promising. Just five games in, Lewis already has contributed two outs above average, and earning a Gold Glove at third base is much easier in a league without Nolan Arenado.
Maybe Royce Lewis never plays shortstop again for the Minnesota Twins, but that's why you draft athletes that can play up the middle, and from there you deploy them wherever the team sees a fit.