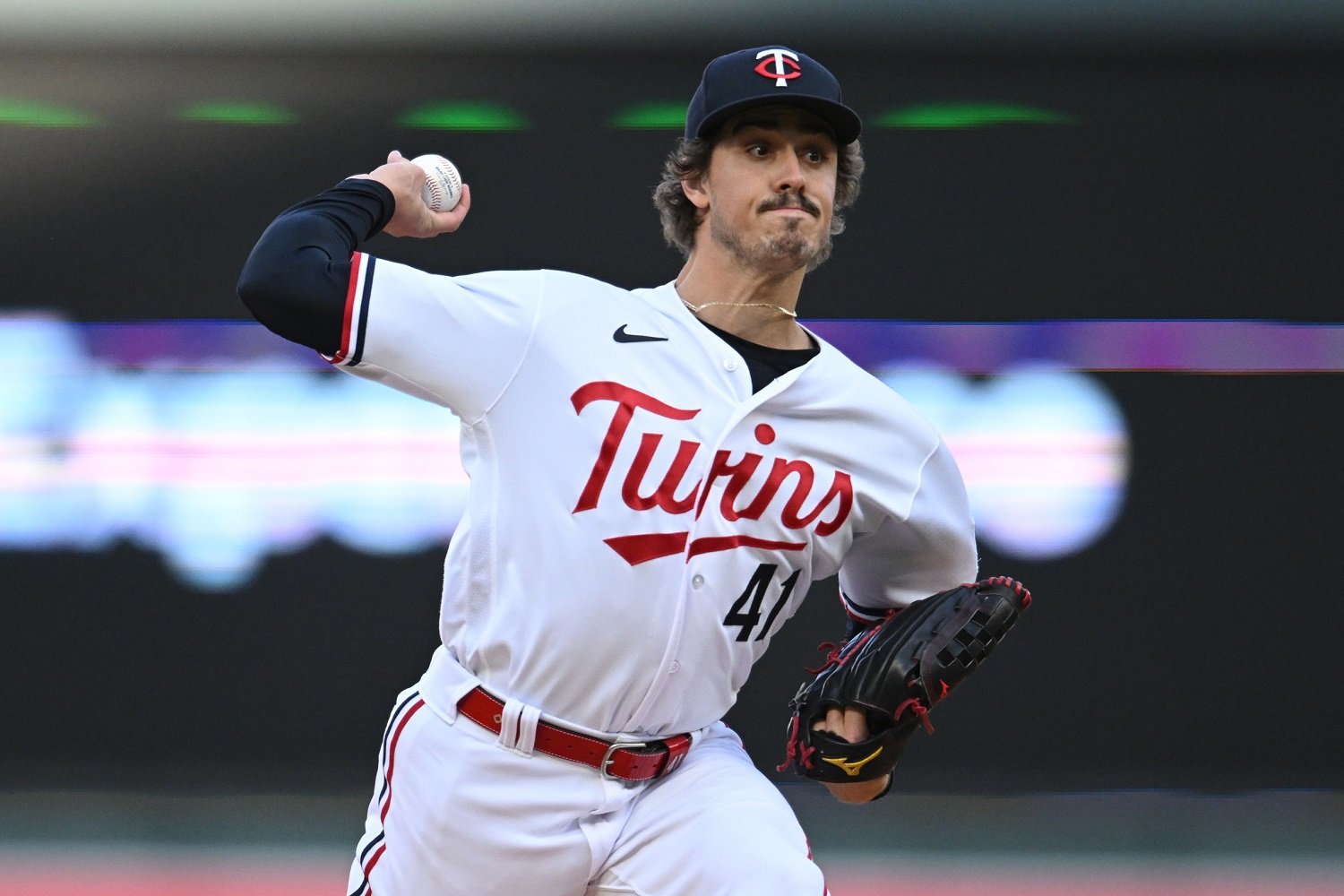 Image courtesy of Jeffrey Becker-USA TODAY Sports
Joe Ryan has established himself as an above-average big-league pitcher over the last three seasons, making him Minnesota's most valuable trade asset. Since joining the Twins in 2021, he has pitched 286 innings with a 3.68 ERA, a 1.05 WHIP, and a 312-to-73 strikeout-to-walk ratio. Some might argue that he deserved to be an All-Star in 2023 as he ranked 10th among AL pitchers in fWAR. He improved his split-finger this winter and has utilized it effectively in the first half to add to his projections in the coming years. 
Many national outlets are starting to compile trade deadline primers, including the value of potential trade assets. FanGraphs compiles a ranking of the top 50 trade assets, which uses ZiPS to project a player's five-year WAR and takes into account contract status, age, and team control. Ryan ranks 45th according to FanGraphs because he is under team control through 2027 and projects for 9.5 WAR over the next five years. Ryan's value comes from the fact that he is a reliable starting pitcher that will come at a bargain price for multiple years. 
His value is even higher because trading for a starting pitcher comes with the possibility of that player suffering an injury. Unfortunately, Minnesota fell victim to this last year when trading for Tyler Mahle, but not every pitcher has the same risk. Ryan comes with less risk because he can still provide value to a trading team even if he misses most of a season due to injury. 
FanGraphs said, "What gives Ryan the edge over the crop of rookie starters on the list of honorable mentions? It's the certainty, more or less. Pitchers always have some likelihood of injury, but they also have a likelihood of taking a leap forward into stardom. Ryan marries that potential leap with a high floor; the combination of that and the amount of time you could have him on your team makes him more valuable than you might think."
FanGraphs isn't the only outlet that believes in Ryan's high trade value. Baseball Trade Values (BTV) ranks Ryan number one among all assets in the major and minor leagues. According to BTV, Ryan's median value is $78.2 M with a potential high value of $93.8 M. Minnesota's following four highest-ranked players don't come close to the same value as Ryan's. Brooks Lee ($47.6 M), Pablo Lopez ($46.9 M), Bailey Ober ($45.2 M), and Jhoan Duran ($37.8 M) round out the team's top five, according to BTV. Based on this list, it's clear that controllable starting pitching has extreme value in any trade scenario. 
BTV also tries to identify the availability of players for their simulation models. They consider Ryan and Duran's availability "Low," while the other MLB players rank as "Medium" availability. Lee doesn't get an availability ranking since he is still in the minor leagues. Among these players, Lee is likely the only player with an opportunity to be traded, and that's only if the front office feels like they are getting significant value in return. Minnesota's front office made aggressive moves at last year's deadline to add a frontline starting pitcher, two relievers, and a backup catcher. Few of those deals worked out in the team's favor, but it shouldn't stop Derek Falvey and Thad Levine from making moves in the coming weeks. 
The Twins were lucky to get Ryan from the Rays for Nelson Cruz's expiring contract, so there is almost a non-zero chance that the club would move him before the trade deadline. He is part of the organization's long-term plans because he has found ways to consistently improve while coming at a low cost for multiple years. Ryan also debuted at age-25, so he can only reach free agency after his age-31 season. The Twins have him under team control for the prime of his career, and there's little chance they are letting him go. 
Should the Twins consider trading some of their highly valued assets? Leave a COMMENT and start the discussion.