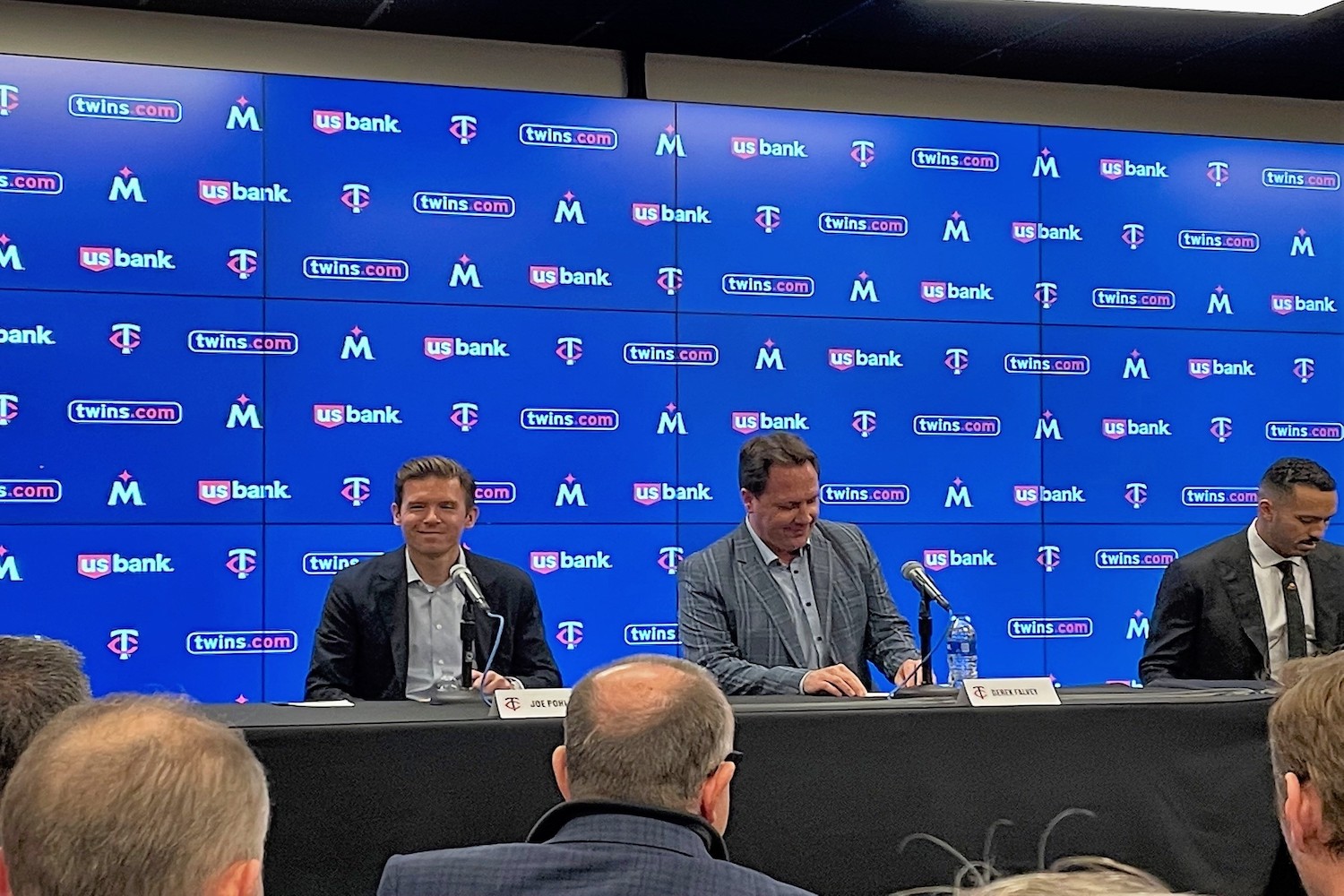 Image courtesy of Theo Tollefson
We as fans don't get a lot of clear insight regarding the profits and losses of major-league franchises, even though team revenues are inherently tied to payroll spending. That's the nature of a business where all clubs (save Atlanta) are privately owned, their books shielded from the public eye.
But each year, Forbes attempts to calculate and rank the value of all 30 teams, and the 2023 list just dropped. The methodology assesses "enterprise values (equity plus net debt) based on historical transactions and the future economics of the sport and each team." There's a whole lot more explanation and detail in the article if you're interested.
The most striking finding, from the local standpoint, is that according to Forbes, the Twins lost $30.3 million last year. They had the fifth-highest losses of any team.
At the end of last season, when asked about payroll expectations for 2023, Twins president Dave St. Peter raised some eyebrows with his response, which suggested the team had surpassed the standard for investing in the roster based on their revenues.
"Our payroll has not been commensurate with our revenues for some time," he said. "That's a reality. Our payroll is well north of where revenues suggest it would be."
This data from Forbes would appear to corroborate his statement, at least to some extent. By signing Carlos Correa and pushing payroll to a new height in the wake of two COVID-affected seasons, the Twins apparently took a sizable loss. Now they've pushed that payroll even higher here in 2023.
Will it stop the "Cheap Pohlads" birds from chirping? Probably not. And to be clear, it's not like ownership is necessarily losing money here; so much of their ultimate profit from the franchise is derived from its ever-growing overall valuation (see below). But personally, as a fan, I can appreciate that the team is putting its money where its mouth is when it comes to investing in a better product and winning back the fans. 
Will it pay off? That remains to be seen.
Some other noteworthy findings from the Forbes report:
The Twins, worth $1.39 billion, rank as the 22nd-most valuable franchise in baseball. They didn't increase their valuation from last year. Carl Pohlad bought the team for $44 million back in 1984.
The New York Mets took a reported operating loss of $138.5 million last year. Steve Cohen's a hell of a drug.
According to Forbes and Nielsen data, the Twins had a pretty strong TV viewership at 47,000 households on average, but don't seem to getting a great deal on the rights fee. (Compare to markets like Detroit and Colorado below.