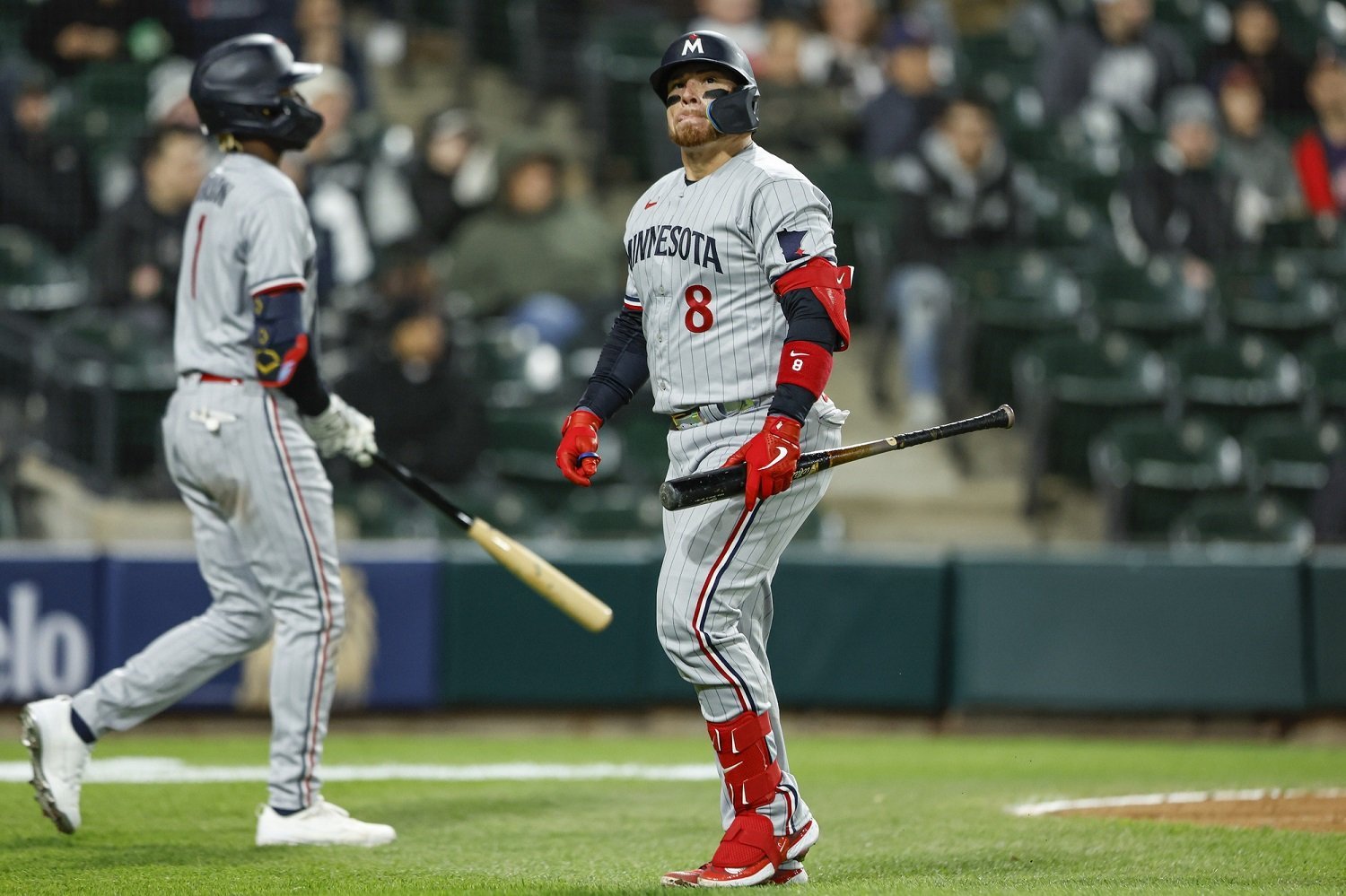 Image courtesy of Kamil Krzaczynski-USA TODAY Sports
Christian Vázquez was a plus defender in 2022 and around league average hitter, making him one of the premier catchers on the market. It was enough for the Twins to outbid other interested teams in uncharacteristic fashion. Between the end of 2022 and the beginning of 2023, Vázquez's bat in particular looks to be headed in the wrong direction. Is it worth worrying about?
Vázquez had an all-around solid 2022 season, albeit with a rough ending. The Red Sox-turned-Astros backstop was traded at the deadline and struggled down the stretch, posting a .470 OPS in September. It's a trend you'll sometimes see from a catcher as they wear down late in the season, and often is tough to avoid.
Vázquez's struggles have carried into 2023 as we've reached a third of the way through. The Twins backstop has posted a sub .600 OPS so far at age 32, and he's showing signs that his age is catching up to him at the plate. 
The most obvious issue is that Vázquez has yet to collect a barrel at the plate. By definition, a barrel is categorized as a batted ball with an exit velocity of at least 98 mph struck at a launch angle of 26-30 degrees. For every tick above 98 mph, the launch angle expands to meet the definition of a barrel. Thus far, Vázquez has an average exit velocity of 86.3 mph. His launch angle is 10.4 degrees. Both are his worst since 2017.
Vázquez has a reputation of being a hitter that puts the ball in play for better or worse, rarely walking or striking out. So far, his 24.1% K rate is up from any other season in his career. Digging deeper into his K rate is an even more worrisome trend.
Vázquez has whiffed more against offspeed pitches and breaking balls, but he's also posting a career-worst whiff rate against fastballs at 23.6% after doing so 15.1% of the time last season and 11.7% of the time in 2021. Vázquez is undeniably trending in the wrong direction when it comes to catching up to fastballs. 
Vázquez is still by all accounts a great defender behind the plate despite a few errors early in the season. That being said, this isn't what the Twins signed up for. With a 71 wRC+, Vázquez has been a zero in the Twins' inconsistent lineup. Catchers are almost always defense-first players and often provide no offensive value at all. The Twins had their choice of several such catchers this winter if they chose to go that route, but decided to pick out Vázquez due to his ability to provide a bit more. So far he has not.
Hopefully, this is just some sort of slump for Vázquez in the early going, but anytime a 32-year-old catcher loses all power and starts slipping against fastballs, red flags go up. The catching position endures so much wear and tear that players at the position can fall off quickly. There's a lot of time and money left on the contract, and while Vázquez has been as advertised behind the plate, the Twins would leave a good bit of value on the table over the length of the deal if this is the offense he provides. Luckily they have Ryan Jeffers to hopefully pick up the slack if need be, but the beginning of Vázquez's Twins career is disappointing. Can he turn it around?