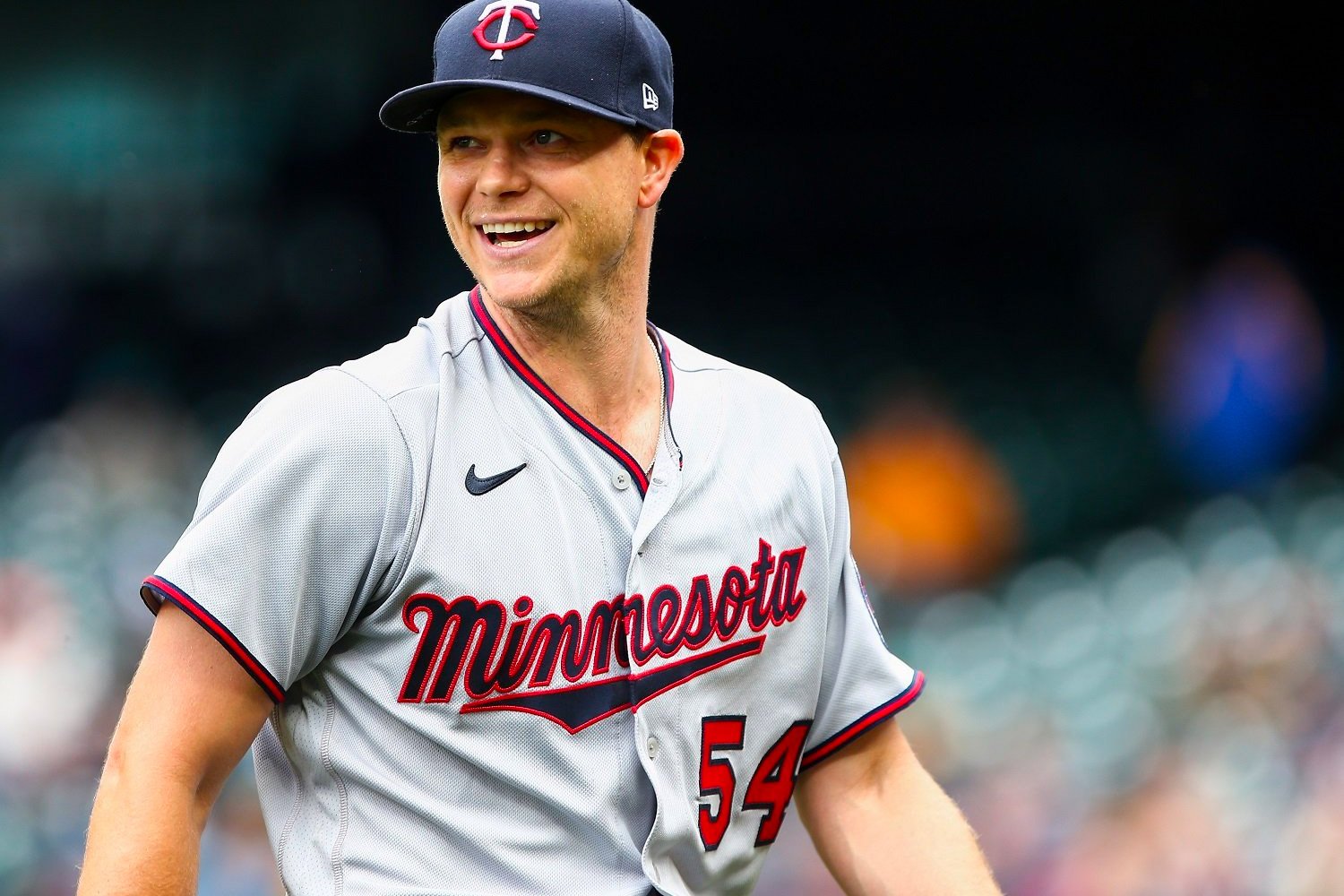 Image courtesy of Lindsey Wasson-USA TODAY Sports
I am of the opinion that it's a failure if the Twins go into 2023 with Sonny Gray as their standalone No. 1 starter. This might've been the underlying rationale behind adding Tyler Mahle at the deadline, but unfortunately, Mahle should be viewed as no more than a question mark and hopeful contributor for next year. You simply can't plan around a guy who threw 16 innings after being acquired, and finished on the injured list with an unresolved shoulder issue.
Kenta Maeda, much like Mahle, is a pitcher who's shown top-of-rotation ability but can't be firmly depended upon for a whole lot. At age 35, with only 173 total innings under his belt over the past three seasons, the Twins may be best off placing him in a long relief or swingman role, as he often filled in Los Angeles. 
Meanwhile, Gray himself was limited to just 120 innings in 2022, with multiple hamstring injuries disrupting a full season even by his modest standards for what one looks like.
With all this instability near the top of the rotation, the Twins really need to add a proven, durable, high-caliber starter who would be a credible option to start a postseason game. They need near, or ideally above, the level of Gray. 
In the newest chapter of the Offseason Handbook, Reinforcing the Rotation, I took a look eight high-end free agents and 10 potential trade targets who arguably land at or above the Sonny Gray Threshold. I also broke down the internal pitching pipeline with a look at which prospects might be able to help, and when.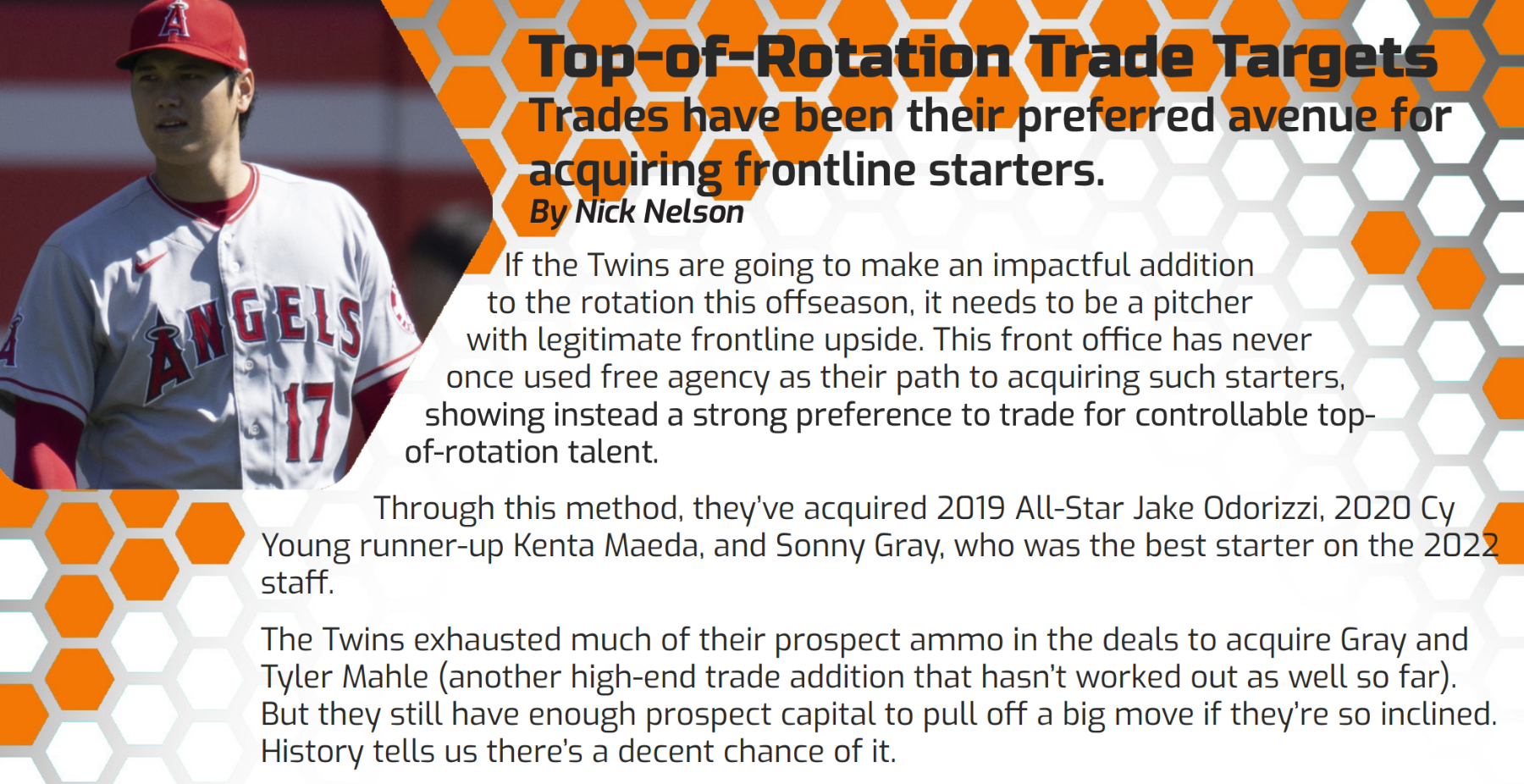 It's all now available to download for Caretakers, who can also access our previously released Handbook installments covering the payroll and the future of shortstop. If you're not a Caretaker already, you can sign up here for as little as $6/month and get plenty of other perks including free entry to the Winter Meltdown (details coming soon!).
Of course, there will also be plenty of free content available to everyone on the site this week a we take a collective deep dive into the Twins' starting pitching needs and options. Stay tuned and let's see if we can surpass the Sonny Gray Threshold.