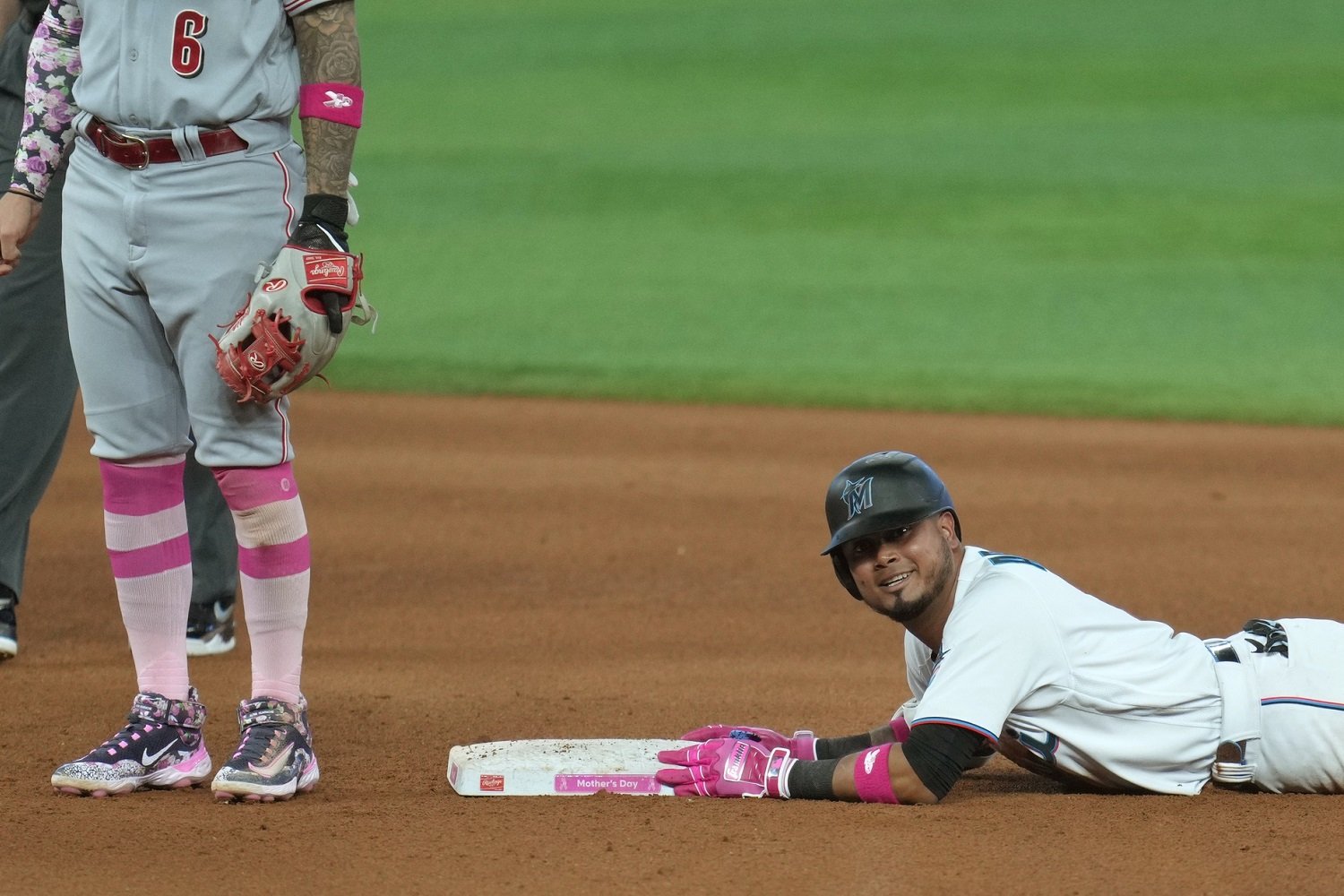 Image courtesy of Jim Rassol-USA TODAY Sports
Minnesota and Miami seemed like ideal trade partners this winter. The Twins wanted more starting pitching depth, an area of surplus for Miami. The Marlins wanted hitters, an area of surplus for the Twins. Rumors swirled for weeks leading up to the trade, but it seemed like Pablo Lopez and Luis Arraez would be swapping teams before the season began. 
Pablo Lopez's 2023 Value
Lopez started strongly in the season's first month. He built off a strong spring training, and the Twins named him the team's Opening Day starter. He posted a 4.00 ERA in six starts with a 1.11 WHIP and 11.5 K/9. The Twins liked what they saw from Lopez and announced they signed him to a four-year, $73.5 million extension. He will be part of Minnesota's rotation for the foreseeable future, but that future value wasn't part of the initial trade. The first two years of Lopez's team control were part of the equation, and his performance has struggled in recent weeks. 
Things have gone less smoothly for Lopez after the calendar turned to May. Over his last six starts, he has posted a 5.09 ERA while allowing seven home runs in 35 1/3 innings. Baseball-Reference pegs him at 0.7 WAR, while FanGraphs values him at 1.2 WAR. Those totals are adequate, but they don't paint a complete picture of the value Lopez has provided the Twins. He currently ranks ninth among Twins pitchers with a 0.05 WPA. His ERA+ is below 100 for the first time since 2019, and he has the highest home run rate of his career. 
Luis Arraez's 2023 Value
The Twins knew what kind of player Arraez was when they traded him away. He is an elite contact hitter with limited defensive skills. Arraez has also missed time in recent years because of knee injuries. He was coming off an All-Star season where he won the AL batting title. The Twins saw plenty of value in Arraez, but it might have been hard to predict his 2023 totals.
Through 57 games, he is hitting .401/.451/.495 (.946) with 17 extra-base hits and an 11-to-19 strikeout-to-walk ratio. He leads the NL in multiple categories including batting average, OBP, hits, and OPB+. Baseball-Reference values him at a 2.9 WAR, and FanGraphs pegs him at 2.0 WAR with a 0.25 WPA. Only four NL players rank higher than him in rWAR, and he's over 70 points up in the batting race. As expected, he's been worth negative value defensively, but his offensive value has been off the charts.
Other Value from Trade Pieces
Arraez had one more year of team control than Lopez at the time of the trade, so Miami included two prospects to balance the trade value. Jose Salas was one of the top-ranked position players in the Marlins organization, but he had yet to play a game above High-A. Byron Chourio was 17 at the time of the deal and had minimal professional experience since the Marlins signed him. Both players are a long way from Target Field, and it will be multiple seasons before the Twins will know what kind of value they will provide to the organization. 
Salas played 48 games in the Midwest League during the 2022 season when he was 19 years old. The Twins sent him back to the same league for the 2023 campaign, and he has struggled out of the gate. In 43 games, he has hit .160/.237/.220 (.457) with six doubles and one home run. Salas has yet to face a pitcher younger than himself this season, so some struggles are expected for a young player. Chourio played the 2022 season in the Dominican Summer League (.838 OPS in 53 games) and has made his stateside debut in the Twins system earlier this week.. 
Arraez is under team control for two more seasons, and plenty of Twins fans will look back on the trade with regret. He is a throwback-style hitter to a bygone era that all fans can find reasons to support. The Twins and Lopez are tied together for the long term, and both sides need to figure out a way to get him back on track. Both players have a chance to provide tremendous value to their clubs, but the early months of the trade don't look great from the Twins' perspective. 
Which player will provide more value to their club in the long term? Leave a COMMENT and start the discussion.