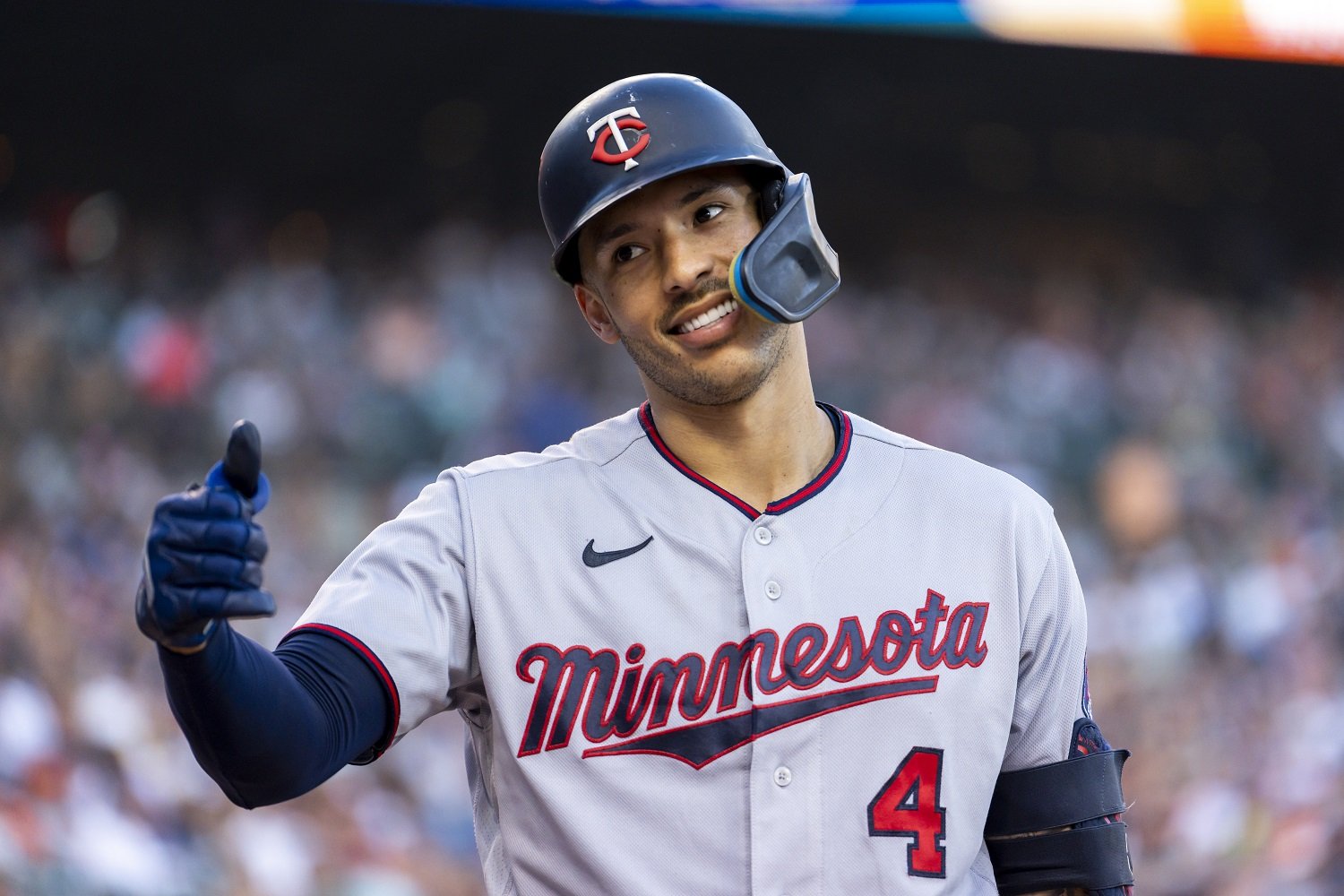 Image courtesy of Raj Mehta-USA TODAY Sports
Last week, Carlos Correa made it clear that he plans to opt-out of his contract with the Twins. This wasn't a surprise as he and his representation feel that he is deserving of a long-term deal similar to other top-tier shortstops. Last winter, Corey Seager signed a 10-year, $325 million contract as one of the best shortstops on the market. Seager and Correa are similar ages, so it makes sense for Correa to want a similar contract. 

Not every team will be looking for a shortstop this winter, but some of baseball's biggest spenders have a shortstop need. Here are six teams that can potentially be in a bidding war for Correa. 

Atlanta Braves
The Braves surprised many by getting hot last October and going on a World Series run. One of the key cogs in their line-up has been Dansby Swanson, who is heading to free agency this winter. Swanson is having a career year as he has a 116 OPS+ and was a first-time All-Star. Correa is seven months younger than Swanson and has a better track record at the big-league level. If the Braves fail to repeat, will they want to make a change at shortstop?

Chicago White Sox
Not much went right for the White Sox this season, and now the team will have a new manager for the 2023 campaign. Experts widely projected Chicago to win the AL Central, but injuries and poor play impacted the team throughout the year. Tim Anderson has been one of the team's regulars in recent seasons, so the team would need to move him to another position to sign Correa. Will the White Sox want to make a big splash for their new manager?

Boston Red Sox
Boston will be looking to fill a hole at shortstop as Xander Bogaerts will be a free agent this winter. The four-time All-Star is two years older than Swanson and Correa, so his cost will be significantly less. They added Trevor Story on a six-year contract in the spring, so they could just move him back to the position. The Red Sox expected to contend this season, but they finished in last place in a very competitive AL East. Is it time for a rebuild in Boston, or will the front office try to prop open the club's winning window?

Philadelphia Phillies
The Phillies backed into the playoffs as the NL's third Wild Card team without playing very well down the stretch. Bryson Stott has played most of the team's games at shortstop and has an 80 OPS+ for the season. Considering what Bryce Harper and Correa could do in the middle of Philadelphia's line-up must be intriguing. Will the Phillies be willing to hand out another monster contract?

Los Angeles Dodgers
Dodgers fans might implode if Correa signs with the club after the Astros used an elaborate cheating scandal in previous playoff appearances. That being said, LA needs a shortstop for next season as Trea Turner will join Correa on the free agent market. The Dodgers seem more likely to re-sign Turner, especially with how high the club's payroll has been in recent years. Can the Dodgers look past the cheating scandal from Correa and the Astros?

New York Yankees
The Yankees dominated the AL for a large portion of the 2022 season, but struggles in the second half might point to some flaws with the team. Isiah Kiner Falefa was the team's primary shortstop and posted an 85 OPS+ for the season. The Yankees top two prospects are shortstops as well. New York also has to worry about resigning Aaron Judge this winter. If the Yankees fall short of their World Series goal, will the club be willing to hand out two giant contracts to free agents?

Will the Twins be able to outbid any of these teams for Correa? Where do you think he signs? Leave a COMMENT and start the discussion.