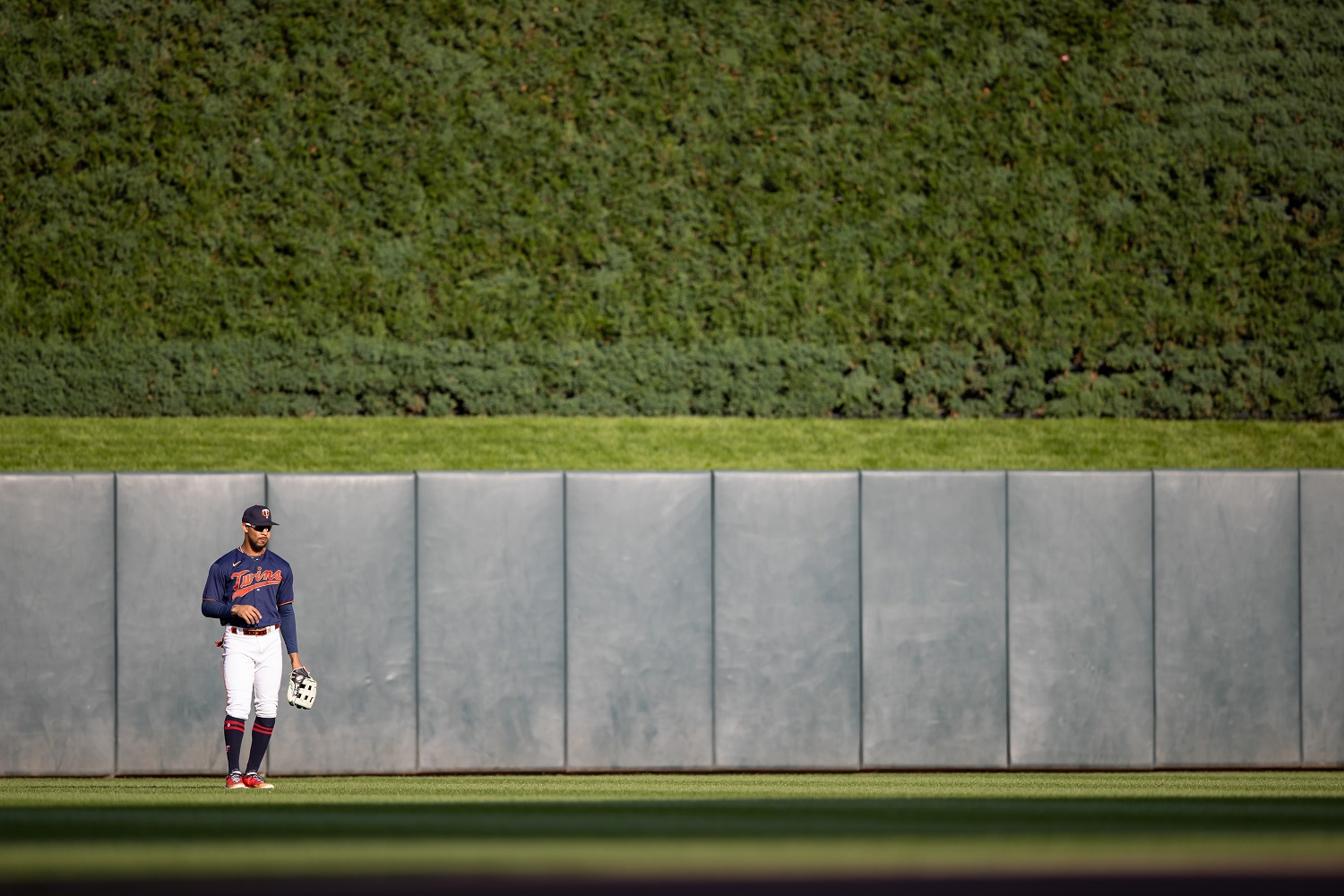 Image courtesy of Jordan Johnson-USA TODAY Sports
There was truly never a point in which the Minnesota Twins could afford not to pay Byron Buxton. The only reason they had an opportunity to get a superstar talent for only $100 million is because of his injuries. The organization was given the opportunity to cash in on a steep discount, and they were able to do so without having to bid against anyone else.
Signed to the seven-year extension, Buxton and his family were able to settle in knowing that Minnesota would remain home. On the field that produced an outcome totaling 92 games played and an .833 OPS. His 135 OPS+ made it the fourth straight season in which he's been above league average offensively. Add in his continued otherworldly defense and Minnesota has to be happy with what they got in year one.
Ultimately though, as has been the case throughout his career, Buxton's 2022 campaign was marred by a single injury. After going down on the bases in Fenway Park, his knee never recovered from the early-season incident. He routinely needed fluid drained from his knee, and while there was concern regarding a possible infection, a shutdown wound up coming near the tail end of the season. Now with surgery behind him, what does a successful 2023 look like?
Talking with him during the Twins unveiling of their new uniforms, Buxton was upbeat regarding his 2022 season. While he would have liked to play more, he knows how competitive he was when available, and did point to his 92 games being the most he's played in years (since 2017 to be exact). Asking someone like Buxton to dial back intensity would be effectively robbing part of their competitive advantage, and it's certainly not an exercise the Twins appear set on exploring.
Bringing in new head athletic trainer Nick Paparesta, Minnesota is hoping that there are ways to keep more guys on the field. After dealing with such a rash of injuries last season, a goal of prevention and strength training will certainly be implemented during the offseason. For Buxton though, it's about getting back out there.
Knowing how important his presence is on the field, Buxton is looking forward to an offseason that has him continuing to progress through the necessary steps toward a return. Confidence has never been something the Twins star has lacked and playing at an MVP level early on last season, even while hurt, should continue to drive his performance in 2023 and beyond.
At this point in his career, Minnesota fans have seen the production. There's no question as to whether Buxton is a star anymore, that's a given. Success may come in the form of availability, and while that's not something he can control entirely, seeing that 140 game total from 2017 again should result in a whole host of MVP votes when the dust settles. For the Twins, that type of availability may be enough for the first postseason victory in decades as well.