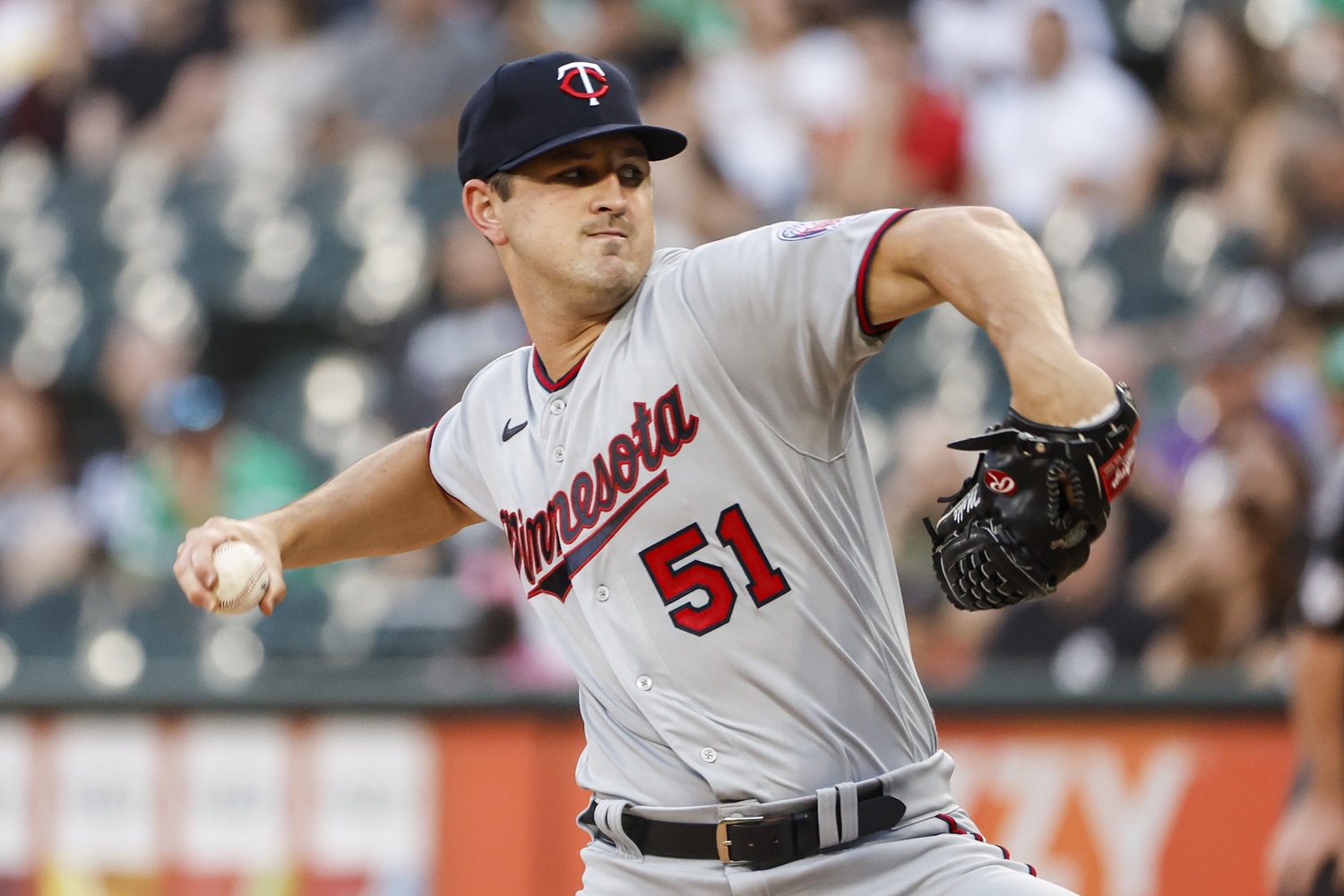 Image courtesy of Kamil Krzaczynski-USA TODAY Sports
There's no denying that the Twins and Reds front office have found favor with one another. After dealing for Sonny Gray prior to the 2022 season, Derek Falvey and Thad Levine sent, Steve Hajjar, Spencer Steer and Christian Encarnacion-Strand to Cincinnati in exchange for Tyler Mahle. Heck, the two sides continued making moves this offseason when Casey Legumina was flipped for Kyle Farmer. It's clear the two organizations see ways to help one another.
Although Mahle was unable to provide much of a boost for Minnesota down the stretch as he dealt with a shoulder injury, the hope is that he enters Spring Training at 100% and ready to go. If that is the case, then there's a lot of excitement to dream on should the Twins be able to unlock the talent.
Over the previous three seasons coming into 2022, Mahle owned a 3.95 ERA with the Reds, and it was backed by a 3.84 FIP. His 10.2 K/9 was plenty exciting, and he was producing at that level despite allowing a 1.2 HR/9 playing in the hitter-friendly Great American Ballpark. In over 400 innings with Cincinnati last season, his 4.40 ERA equated to a career best 3.60 FIP. Although the velocity dipped slightly to a 93 mph average, he maintained strong chase and whiff rates.
Plenty of the excitement surrounding Mahle has long been tied to expected numbers. He has controlled hitters and found himself unlucky at times. That could be a byproduct of playing in a less-than-ideal stadium, or pitching in front of bad teams. Either way, there's a path to unlocking more if the Twins can figure him out.
In Mahle, Minnesota was looking for a pitcher under team control that they can work with and attempt to find another level. The former Reds starter isn't a free agent until 2024, and this may be a decent time for the sides to hammer out an extension if they so choose. Although the shoulder issue popped up last season, Mahle threw 180 innings in 2021.
Suggesting a pitcher can be an ace is tough. While each team has their best arm, there's probably only 10 or so arms across the entirety of the game that earn the definition of true Ace. Even at his best, Mahle becoming peak Justin Verlander seems unlikely. He could, and maybe even should, outperform anyone on the Twins staff though and that then allows a more nuanced conversation to happen.
We won't see the best of Mahle until he's healthy, but if the Twins spend the offseason making sure he is, then helping to unlock what the numbers say is there gets increasingly more exciting.