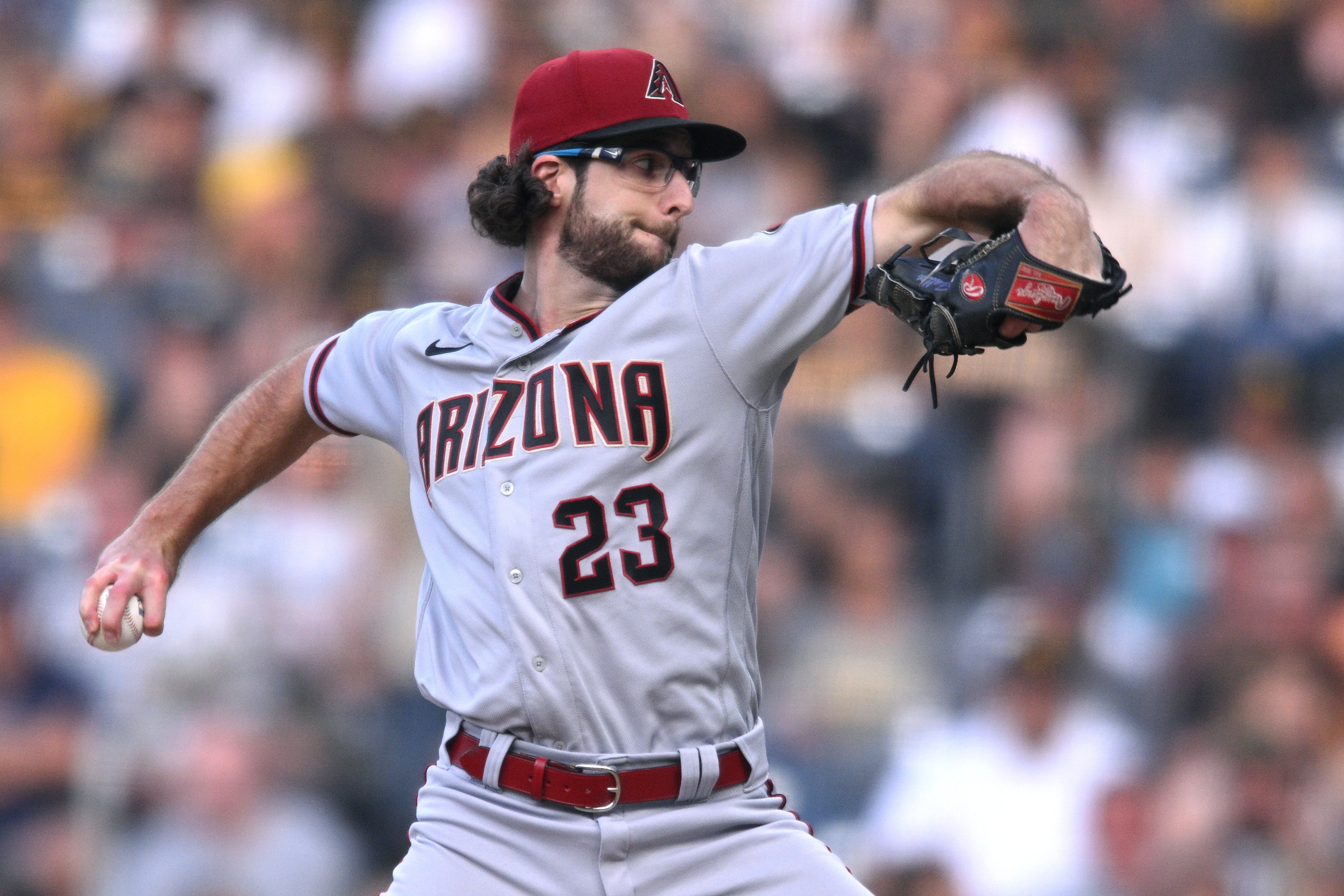 Image courtesy of Orlando Ramirez-USA TODAY Sports
The Minnesota Twins' need for a starting pitcher is undeniable. The duo of Sonny Gray and Joe Ryan have been rock solid for the Twins in 2022, but Minnesota needs another top-line starter to help them secure a division title and throw out in a playoff game. Frankie Montas has been talked about extensively as the top trade target, but there is another starting pitcher on a losing team who would be an even better target, right handed pitcher, Zac Gallen.
Zac Gallen is a 26-year-old ace starting pitcher for the Arizona Diamondbacks who is in his fourth season in the Majors. In his Major League career, Gallen boasts a 3.35 ERA with a 10.1 K/9 and an excellent K/BB ratio of 3.01. In his best season, 2020, Gallen posted a 2.75 ERA and finished ninth in the National League Cy Young voting.
As a young starting pitcher, Zac Gallen also brings with him years of control. The Arizona right-hander is currently in the last year of his rookie contract, of $745,600 heading into his first year of arbitration. This means that a team who would acquire him at the trade deadline would get him for the remainder of the 2022 season, along with three additional years of team control at an affordable arbitration cost.
So, why might the Arizona Diamondbacks be looking to trade their young, talented, and controllable starting pitcher? Currently, Arizona finds themselves in fourth place, eight games below .500, in the best division in the national league. The Diamondbacks have not made the playoffs since 2017 and do not look poised to do so this year. While Gallen looks to be an ace starting pitcher, it's fair to wonder just when Arizona might be ready to compete, and if their best course of action would be to cash in on their right-hander now, while his value is at its all-time peak.
According to a Jon Heyman article in the New York Post earlier this month, the Arizona Diamondbacks plan to keep Zac Gallen, "unless they get an offer they can't refuse." This time of the year it's always hard to tell how much to believe in these reports versus how much is posturing by teams and/or agents. But taking the post from the New York Post at face value, what would it take for the Twins to offer the Diamondbacks an offer that they couldn't refuse?
In my mind, a great offer like that would involve a Major League player right now, along with future assets. Something along the lines of Trevor Larnach, Austin Martin, Josh Winder and Jordan Balazovic could start the conversation and get the Diamondbacks interested in a potential deal with the Twins.
Another piece of the Zac Gallen conversation that might make Twins fans nervous, but might also lessen the cost of Zac Gallen in a trade is his potential injury concerns. Earlier this season, Gallen was placed on the injured list with a UCL strain. Of course, this might bring back some bad memories from Chris Paddack and his UCL issues prior to the Twins trading for him and ultimately losing him to Tommy John surgery. At the same time, though, the injury concerns for both the Diamondbacks as well as other suitors might just lower the cost to the point that his cost of acquisition would be lower than what you would expect from an ace with three and a half years of team control.
The Twins should absolutely explore trades for the Frankie Montases and Tyler Mahles of the world, but if Zac Gallen is on the market, the Twins should put together their best offer to bring him to the Twin Cities.
Would you be excited about Zac Gallen coming to the Minnesota Twins? Do his elbow issues concern you? Leave a comment below and start the conversation!