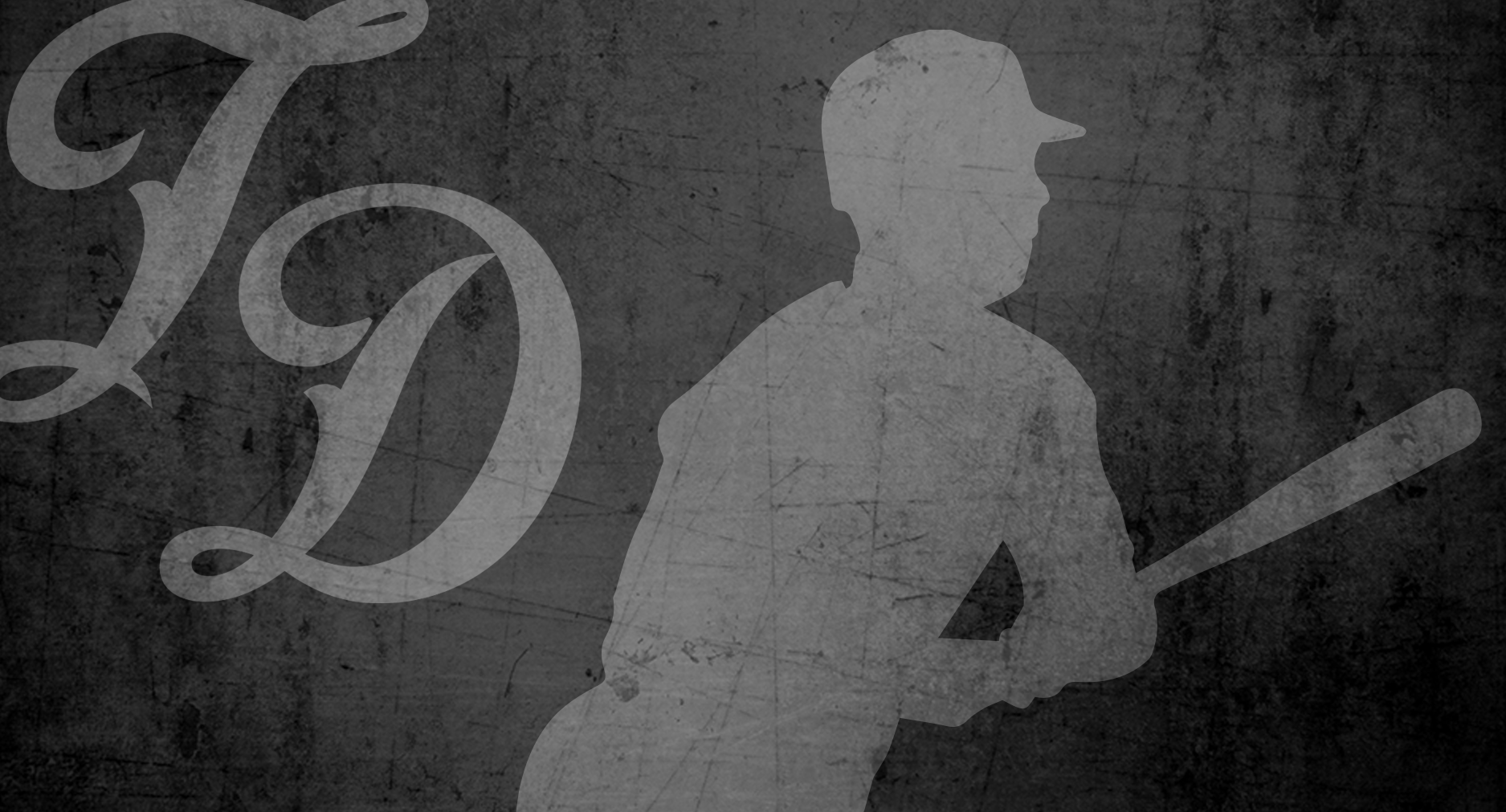 ChineseGandalf
Verified Member
Posts

26

Joined

Last visited
Recent Profile Visitors
The recent visitors block is disabled and is not being shown to other users.
ChineseGandalf's Achievements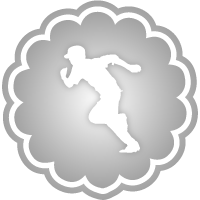 Prep Ball (1/14)
Recent Badges
43
Reputation
Brooks LeeWalker JenkinsEmmanuel RodriguezJordan BalazovicMatt WallnerMarco RayaCharlee SotoLuke KeaschallMatt CanterinoConnor PrielippSimeon Woods RichardsonAustin MartinBrandon WinokurDavid FestaBlayne EnlowJose SalasJair CamargoNoah MillerBrent HeadrickTanner Schobel

ChineseGandalf reacted to a comment on a blog entry: Matt's Top Prospect List (Mid-Season) + Writeups

ChineseGandalf reacted to a comment on a blog entry: Matt's Top Prospect List (Mid-Season) + Writeups

ChineseGandalf reacted to a comment on a blog entry: Matt's Top Prospect List (Mid-Season) + Writeups

ChineseGandalf reacted to a comment on a blog entry: Matt's Top Prospect List (Mid-Season) + Writeups

ChineseGandalf reacted to a post in a topic: Top 20 prospect voting time, check out our cool shiny new feature!

ChineseGandalf reacted to a post in a topic: Top 20 prospect voting time, check out our cool shiny new feature!

The trade deadline usually provides the maximum return for sellers, although the problem is that Kepler's value may only tank further by that point if they play him as a platoon player. However, it seems fairly likely that he may continue to be the every day right fielder, which should make him somewhat valuable I hope.

It seems like we have quite a few viable internal options and I think they are banking on healthy returns from some of the players that were out last year (Maeda, Alcala, maybe Paddack). Maeda particularly seems like he may make his way to the bullpen rather than back into the starting rotation. I think the Dodgers were doing that with him as well prior to that trade.

? Ryan Jeffers ($0.70M) 1B: Luis Arraez ($4.50M) 2B: Jorge Polanco ($7.50M) 3B: Gio Urshela ($9.00M) LF: Alex Kirilloff ($0.70M) CF: Byron Buxton ($15.00M) RF: Max Kepler ($8.50M) DH: Jose Miranda ($0.70M) 4th OF: Kyle Garlick ($0.70M) Utility: Nick Gordon ($0.70M) Utility: Gilberto Celestino ($0.70M) SP1: Sonny Gray ($12.00M) SP2: Tyler Mahle ($8.00M) SP3: Kenta Maeda ($9.00M) SP4: Joe Ryan ($0.70M) SP5: Bailey Ober ($0.70M) RP: Jhoan Duran ($0.70M) RP: Jorge Lopez ($3.00M) RP: Griffin Jax ($0.70M) RP: Jorge Alcala ($1.00M) RP: Caleb Thielbar ($2.00M) RP: Emilio Pagan ($3.00M) RP: Danny Coloumbe ($1.00M) RP: Louis ($0.00M) Payroll is 35.36% under budget

It would be a terrible decision to pay Correa 30+ million per year on a 8-10 year contract. Looking around the league - how many of these long term deals for stars are actually worth it? There are so many albatrosses around the league on bloated deals. It seems like people are quickly forgetting Joe Mauer's deal (which was hardly insane by any metric). There was a great deal of moaning when Mauer got hurt and did not play up to the end of his deal, even though he certainly did earlier in his contract. How long will Correa play at a 30 mil value? He is likely playing there now, but he is in his prime. When you pay for a contract like that, the question is not really whether the player is worth it today, it is whether they are worth it halfway through the contract. He almost certainly will not be, and with Royce Lewis likely back at some point next year, I really do not see this making sense for the Twins.

Gordon is very promising because of his athleticism and ability to be a utility (or super-utility) player. If he was stuck at a single position, he may not have seen the opportunities that he has. He is not an amazing defender, but he is capable and can fill in almost anywhere. This, combined with a bat that seems to be ever-improving may make him a mainstay for the Twins for at least a few years. I would be extremely happy if he ends up filling a Polanco-type role as a good-hitting infielder. He may never have the power that Polanco does, but I wouldn't rule that out either. Polanco did not come up with as much power as he has shown now, and I think Gordon still has a lot of potential improvement ahead. He has been a very nice surprise this year.

That is really good news... that must mean that the MRI came back clean. Hopefully there's nothing under the surface here though... the fact that this has been a recurring problem for him is very concerning.

I have been blown away by Miranda, especially considering how drastic his turnaround was. I have been expecting some regression since he has peaked this summer, but if anything he has continued to improve. He is easily the Twins best hitter right now, and probably has been for the last two months or so. I'm also onboard with signing him to a long term deal, because I foresee him being a very productive contributor for years to come. The combination of power and average are very promising and could see him be a MVP candidate within the next several years.

Well this is the most Twins thing to happen since... Chris Paddack. Mahle hurt already? Yikes... hope it isn't serious. Also, Pagan replacing him seems designed to drive us all crazy.

Ump missed a clear strike three on Stassi sadly.

This game should have been over. Missed a strike three call on a clear strike up in the zone (poor framing by Sanchez though). Classic frustrating situation... very Twins-like this year.

I think the point in parity is not so much that there are not dramatically good and bad teams, but rather that the bad teams and good teams can dramatically change from year to year. The MLB has the same few teams in the playoffs every year, and has the same buyers every single offseason. Success in the NFL is not limited to the same several big market teams, and rather has incredible turnover between the top and bottom. Also, I'm not sure that your other claims are correct. For instance: Longest playoff drought in sports - MLB (Mariners - 20 seasons). This is not even close to any other professional sports. The NFL's longest drought is 10 years, I believe (Jets). This is hardly comparable.

Despite how terrible the Twins have been, the White Sox and Guardians are pretty much equally bad. I see this division finishing fairly close, no matter what. It is depressing to watch us trot out Beckham/Cave/etc every game though. Also, our formerly hot bats are pretty quiet too... Correa has been disappointing and Buck is hurt. We are limping down the stretch, which is not a good formula for making the playoffs or winning a game. If I had to bet, I'd say the odds are on winning the division and adding two more games to our record playoff losing streak. I hope I'm wrong.

Gordon is going to be a very valuable piece to have over the next few years, as a very low cost asset who is playing better and better. It seems that his floor at this point is utility guy, in the vein of Ehire Adrianza or similar player we've had over the last few years. However, his ceiling is the most perplexing. I really don't know what it is, considering that he is starting to flash a lot more power than I thought he would ever have, as well as avg/obp. If he turns into a 15+ hr per season player, which is certainly possible at this point, he is going to be a hard bat to replace in the lineup. He was always well-regarded as a pretty decent contact hitter, and I think the major knock on him was his lack of power. That seems to be trending in the right direction, so I am really looking forward to him hopefully continuing to carve a spot for himself in a pretty good lineup.

This post is an absolutely terrible take. The "top 10" listed ignore not only the draft picks of this year, but the multitude of players graduated this year from prospect status. This is cherry picking at its very worst. How about the development and graduation of players in the Twins' farm system? Kiriloff, Larnach, Miranda, Duran, Jax, Ober, Winder, Sands, Celestino, Gordon, Ryan. I'm probably missing some as well. How about Gray and Mahle, high quality arms acquired through trades off of the top of the prospect pool. The major league team today is significantly more talented than the team was when Falvey took over, and our prospect pool is probably pretty comparable. We have a mid-tier farm system, and it was a very strong farm system until we graduated Kiriloff, Miranda, Larnach, etc. It is somewhat frustrating to read posts like this that complain about the farm system and the front office, and at the same time ignore the large number of high quality young players (rookie or sophmore) that are contributing significantly to the major league club.