Posts

60

Joined

Last visited
21bdp21's Achievements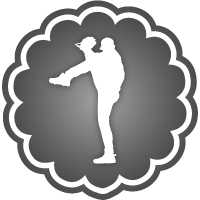 College Ball (2/14)
Rare

Rare
Recent Badges
51
Reputation
I didn't have time to complete this. My mother in law is visting. and I have to spend time with my wife and her mom and not make spreadsheets about baseball...... But here is the start of the spreadsheet to have the empirically best bang for the buck team. https://docs.google.com/spreadsheets/d/1frtQvthYaCH_PH7QanX8kHO5K64HjEgDzm3XXfueEoo/edit?usp=sharing

I do want to say that DJ Lemeihui was injured for the back end of last year and was playing with a broken foot.

He's won half of all Batting titles by catchers in league history

It wasn't a steel but remember Morneau's concussion was an impact at 2nd base.

This looks like a perfect time to post this spread sheet I made. It's a little out of date made it last off season I think. https://docs.google.com/spreadsheets/d/1_fIMrnEV8x44_GeHX-kDq4d4rqoCuTll/edit?usp=drivesdk&ouid=113796250486978022042&rtpof=true&sd=true

buy out and drop Sano Obviously pay Grey (or extend) Buy out Bundy, then sign him at less than 11 mil maybe 5 or 6, worse case scenario he is an opener that will pitch 1-3 innings and then let the real starter get 5-7 innings.

My Family was gifted with this cool bat with Twins carved into it and a signature that says Best Wishes, ?????? No one knows who signed it. I was wondering if anyone here would know. I have attached photos of Bat and signature.

Trout and Buxton in the OF and Ohtani pitching and DHing, WS HERE WE COME. I would add Kepler, Martin, Sano, Cave, Celestino and a couple more. Angles get 3 players capable of CF since they are loosing there CF. Throw in a couple of high upside low flow pitching prospects from the lower minors and some cash and I think we can get this done. Trout would have to wave his no trade clause to come her. I would move Trout off of CF when Buxton is playing, this should help with his own wear and tear. The rotation of Ohtani, Ryan, Gray, ???, should be good enough for the Playoffs don't need all five of the rotation for that. Maeda would be another Japanese player in the dugout and bull pen that may be an advantage in getting Ohtani to stick around. If we can keep Correa for the next 2 years with Miranda at 3rd and Kirilloff at 1st and Polanco at 2nd, and Arraez as SU that would be one heck of a Team.

Steve Lein reacted to a post in a topic: The Minnesota Twins Should Make a Godfather Trade Offer for Zac Gallen

okay so we can get Ohtani???? LETS DO IT,

Sometimes you have to just pick a number as a starting point. 100 is a nice round number and accounts for about 4-5 10 day IL visits with Rocco's generous rest day policy. 81 would be half the games 100 games is roughly 62% of games. I know both parties would love more, but somewhere to start.

I'm sure most of you have seen the article, but if not here is the link: https://www.nytimes.com/2022/05/08/sports/baseball/byron-buxton-twins.html

I am in the position that IF the Twins extend Correa to say 8 year 240mil contract or what ever it is. Than either you trade Lewis for a haul OR you need push someone else out to make room for him and trade the other guy. The thing is if others believe Lewis is a SS and will be a good SS long term his trade value might be better as a trade piece than an above average 3B or a skilled outfielder which are easier to come across.

And with the 8th pick the MN Twins pick a slugging college hitter below average fielding 1B.

https://fivethirtyeight.com/features/al-central-preview-the-twins-are-looking-for-a-bounce-back/ It is a part of series they are doing. Form 538: "In honor of the 2022 Major League Baseball season, which starts April 7 — and is actually a thing! — FiveThirtyEight will be focusing our attention on the most intriguing team in each division. Today we take a look at the American League Central, which had a new champ last season but whose old champ isn't quite ready to give up the crown for good."