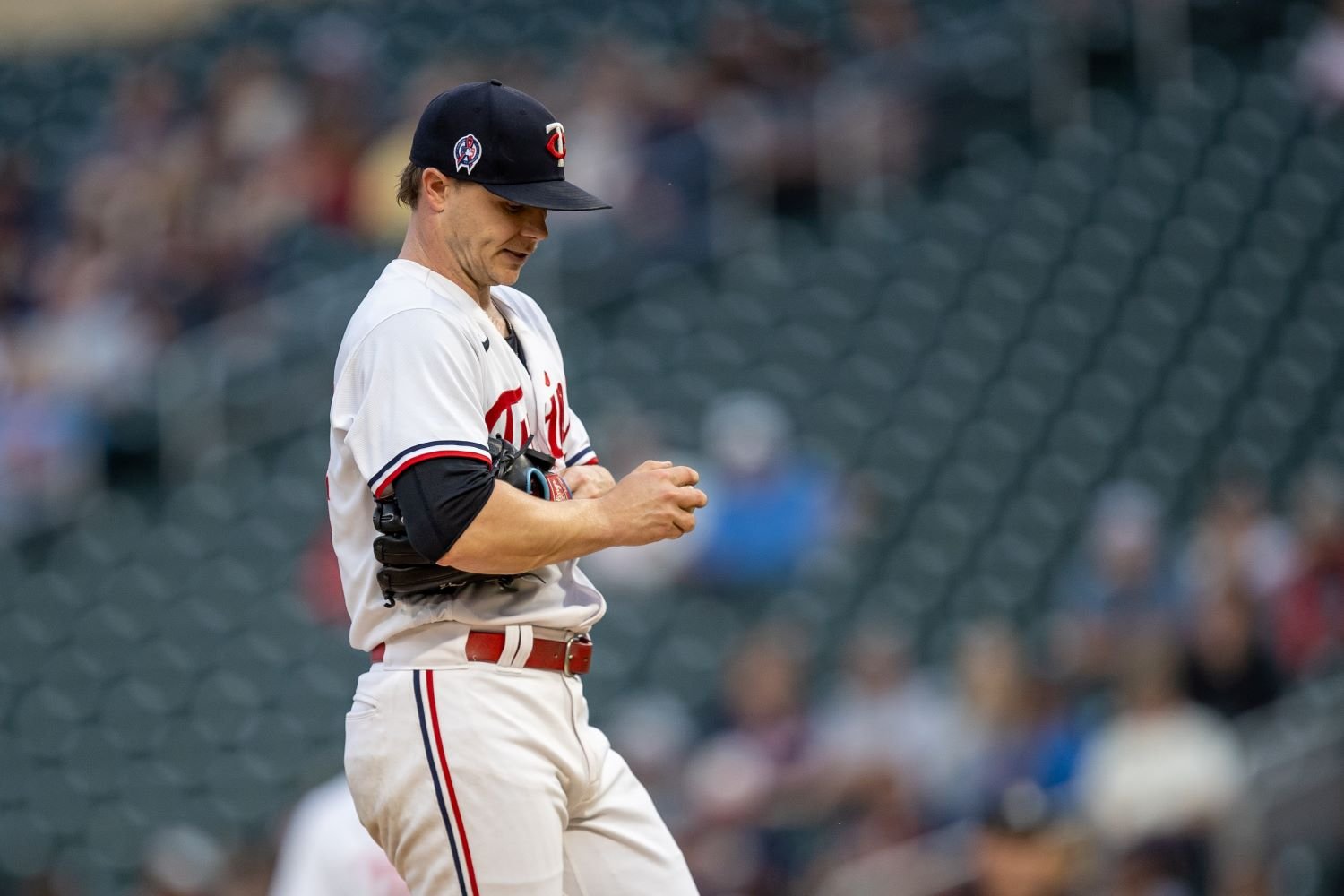 Image courtesy of Jesse Johnson-USA TODAY Sports
If you pay attention to more than just the Twins side of the internet sphere, you've probably noticed the vast amount of cyber ink spilled over the NL Cy Young race and its many complexities. Six pitchers can claim a legitimate case for the award. No stat agrees with another. Senior circuit sportswriters may need to reach nirvana before they can understand who is truly worthy; lest they be punished by future dorks chastising them for their lack of vision. 
Less controversial and more ignored is the battle in the AL. It makes sense; the AL offerings are less numerous, less convoluted. The baseball sphere seems satisfied with handing Gerrit Cole the trophy and calling it a day, wiping their hands of strenuous thought as someone who surely deserves the honor ends up winning it. 
And, well, can anyone blame them? Cole leads the league in ERA—one of the stats so ingrained in baseball's DNA that the sabermetric movement couldn't even kill it—while tossing more frames than anyone else. He's 3rd in WHIP, 1st in rWAR, and, hell, even top 10 in wins, if that still excites you these days. Nerds may punch small holes in his resumé, crying about his swinging strike rates and soliloquizing about his contact numbers before retreating into their cave-dwellings, but the numbers the majority of baseball appreciates are rock solid. It's his award to lose. 
But, maybe that line of thinking isn't fair. Cole leads in crucial stats, sure, but we have a cornucopia of numbers to describe what an effective pitcher looks like; surely, there is someone else deserving of being in the argument. 
------------------------------------
Sonny Gray is having a terrific season. The veteran leads the AL in FIP, largely due to his insane 0.4 HR/9, good for best in MLB. He's a stone's throw from Cole in ERA and bests all AL pitchers in fWAR. Yeah, the home runs may be fluky, but only the immensely pedantic among us care about that kind of stuff; being the best pitcher is about run prevention, and nearly no one has been better than Gray. 
The issue for Gray, though is that he must battle more than just Cole—he must face off against the forces he commands; of a player on an East Coast icon; of a superstar handsomely paid for his skills; of someone who really should have already won one of these awards, giving the voters an easy reason to write down his name before anyone else. ****, Cole's catcher gets an article written about him. These are powerful forces and narratives that give tremendous wind to each number Cole claims. Being close or better will not be enough for Gray; he needs to be undeniably the better pitcher if he wants to claim the award, a deficit Cole will not face. 
Ultimately, Cole deserves the win. He owns a sizable lead over Gray in innings—and now matter the precision you slice Gray's ERA with—Cole is simply better. He's allowed runs at a better rate. That fWAR lead will ultimately mean nothing, and short of Cole full-on immolating in his next start, the Cy Young will be his. If it isn't close, though—if the writers choose to be too passionate about handing it to him with votes dated in early September—it would be a disservice to Gray and his accomplishments. Maybe he'd be the winner if the roles were reversed and if humans don't have their funny biases. But we do, and that's not changing anytime soon.
For more Sonny Gray content from Twins Daily, click here.