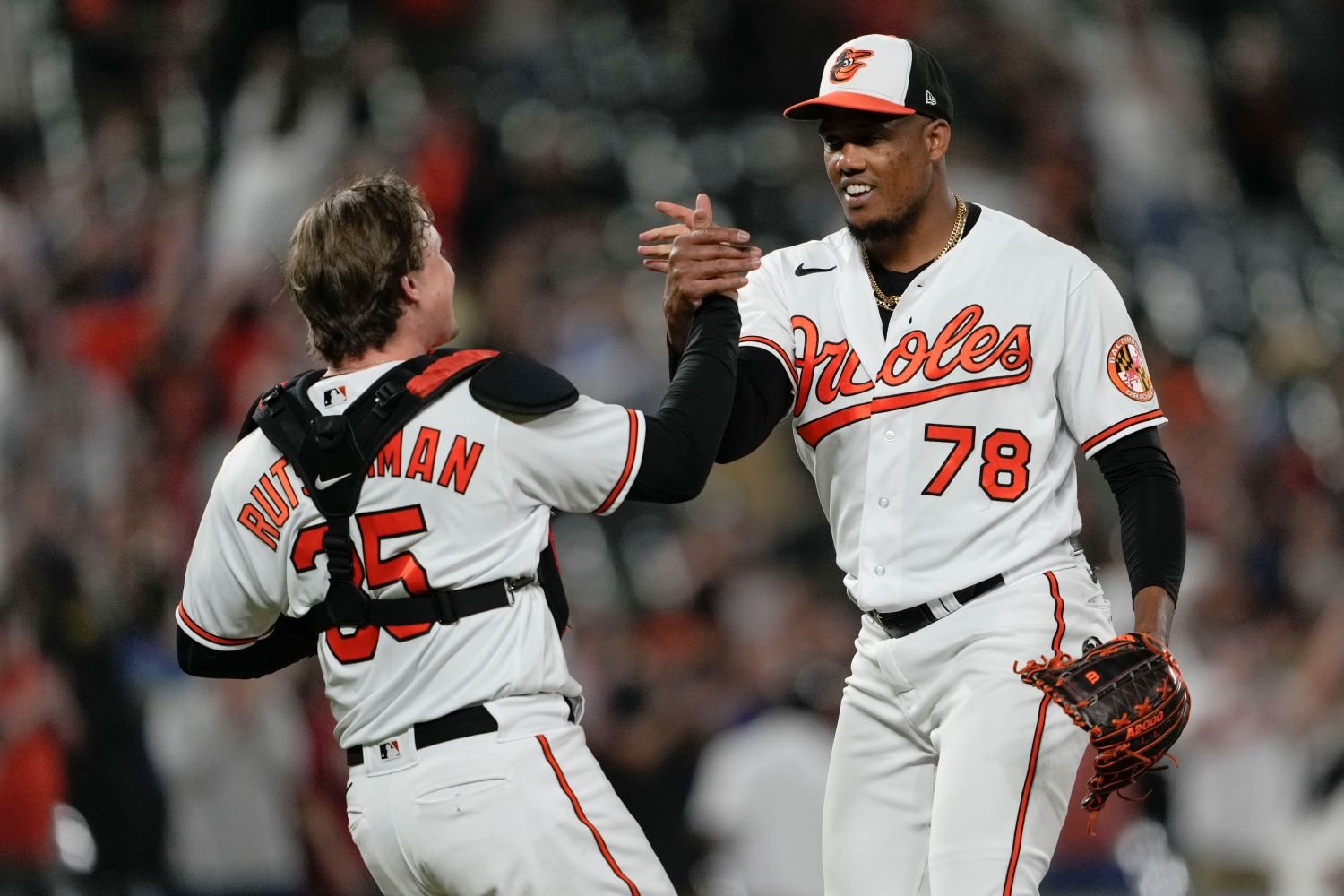 Image courtesy of Brent Skeen-USA TODAY Sports
Typically, analyzing deals less than a year after they occur is bad process. Players often make massive, gigantic strides in their game, and performance fluctuates—lagging before suddenly clicking, perhaps. But the outcomes of two of the trades are already mostly apparent, allowing us to play anthropologist and unearth what happened on August 2nd, 2022.
But first: the historical context. It's always easy to admonish trades long after the fact, but with some exceptions (hello, Pirates and Chris Archer), every trade makes sense at the time. Front office executives aren't fools; they may be desperate to varying degrees, but the heat of the moment will always justify whatever eventual poor trade they make.
And so we must travel back in time a little to where the Twins were at the trade deadline. 
Sitting six games above .500—comfortable, perhaps not cozy—Minnesota could easily command the AL Central crown over yet another tepid division. Things weren't perfect, but they were good, and sometimes that's all one can get in baseball. Still, the duel swear words "Dylan Bundy" and "Chris Archer" (there he is again!) made up 40% of the starting rotation, and Emilio Pagán was Emilio Pagán-ing, leaving the Twins hungry for upgrades to the pitching staff. 
Traded by the Baltimore Orioles with cash to the Minnesota Twins for Juan Nunez (minors), Cade Povich (minors), Juan Rojas (minors), and Yennier Cano.
The Jorge López deal was the first to break that day. I was still sleeping when news hit Twitter—I'm on the West Coast; not lazy, mind you—so waking up to a sudden All-Star influx of closing ability was more pungent and invigorating than the first cup of coffee. The deal hurt, given that Cade Povich was a tremendous talent laying waste to minor-league hitters, but that's the price the devil extracts when you don't plan your bullpen well. And López would be worth it, right?
This was a blatant breaking of a very serious rule the A's have known about for decades: closers are built, not bought. High-octane relievers are alluring, but like a sports car purchased to flaunt opulence, they can break easily. López's ERA has jumped almost two runs since his half-season of elite play in Baltimore, while Yennier Cano currently leads MLB in reliever fWAR. That's the kind of swindle that appears in documentaries with Very Smart people wondering how the hell a team could get duped that badly. For your health, don't look up Povich's peripherals at AA this year.
Traded by the Cincinnati Reds to the Minnesota Twins for Christian Encarnacion-Strand (minors), Steve Hajjar (minors), and Spencer Steer.
The monkey's paw curled once more before the day ended, and suddenly the common troubles of a talented and underperforming starter became Minnesota's problem to figure out. 
They didn't. Or, rather, they never got the chance to: Tyler Mahle's Twins career lasted 42 innings (less than Gabriel Moya's), and he will likely spend 2024 on a different team—one fine with eating a few months of Tommy John recovery in the hopes that he can be an effective pitcher in the nebulous sometime future. 
As tragic as this deal was as well, it had to be done, sort of. 
The value of a competent starter has never been higher than now; the vast dearth of arms capable of eating five, six innings with any consistency has created a market of desperation where teams are taking risks on players in the hopes that the low odds of them breaking out turn favorable. They have to; there's no other choice. It's why Minnesota stirred up all the hoopla over acquiring Chris Paddack; it's why Toronto sends Yusei Kikuchi out to the mound every handful of days. The Twins were burned—obviously—but so were the Yankees when they signed Carlos Rodón and traded for Frankie Montas. And I think if you ask any team with a similar situation, they would say that they remain fine with the chance they took.
Ironically, the depth Minnesota sought to avoid and protect now appears to be the answer in front of their face: Bailey Ober and Louie Varland are solid rotation fixtures.
So let this be the lesson: risks are good and necessary, but the Twins may best avoid future disasters if they choose to trust themselves. They've proven excellent off-season identifiers of pitching talent, but their nervous in-season trade decisions have almost always bitten themselves, save for one awesome Sergio Romo addition. Hopefully, they realize this before it's too late this season.